Looking into the 2018-2019 NBA Season in the Wild Wild West!!!
Let me take you down the road of the Wicked Wild Wild West! Things are definitely heating up out West, as if it needed more, which is exciting for fans. I mean moves have been made or haven't (thus far), some players have gone on a different course (some hadn't), teams have improved (or not), and what's more exciting is the youngins from last year get another chance this year to improve (or bust). Let's see what the next upcoming NBA season will look like for each team, pending no dramatic roster changes, and how it can possibly shape out!!!
You see, in this world, there's two kinds of people, my friend - those with loaded guns, and those who dig. You dig!
-Clint Eastwood
The Rockets:
The league's best team in the 2017-2018 campaign, may have suffered when letting Luc and Ariza go via free agency. They lost depth at the wing and two switch defenders which allowed them to run with them to have the top ranked defense in the league. While they added Michael Carter-Williams, a lengthy guard, his injuries have been the most consistent thing in his career to this point. I don't expect him to have that type of impact defensively or offensively as Ariza did. Even if they add, Carmelo Anthony, they would still lack defense, be a step older and have 3 offensive minded players looking to score. Factor in Ryan Anderson, and this team may be the worse defensive team in the NBA next year with only PJ and CP3 being defensive minded. Clint Capella, is also still unsigned. Will he flee to another team if they offer him a larger contract?
2017-2018 Record: 65 - 17, 1st in the West, Lost in the WCF to the Warriors
2018-2019 Prediction: 55 - 27, 2nd in the West
Will they overcome the lost of, Luc and Ariza? Will Carmelo Anthony sign with them? Will he help them defensively? What about Capella? While a backcourt of Harden and CP3 will give you what you need. You have to wonder about the rest of the roster and how the cast will support them. Will they find a home for Ryan Anderson? Will they ship out Eric Gordon to get more pieces? This team may have had their window opened and closed, beating the Warriors, last season. Unless, Harden improves to a top 3 defensive specialists, it'll be hard for them to stop the opposition consistently as they did last year. Projection starters: CP3, Harden, Tucker, Anderson (possibly Melo), Capella (if they resign him). If I can see the holes in this team as opposed to last year's Houston team, I know the rest of the league can and will.
The Thunder:
Their biggest move was resigning PG13 and Raymond Felton while adding Noels Robertson the answer to them making a deep playoff run? That bench is still lacking production! With limited cap flexibility, it will be hard for OKC to make a big splash beside the core they currently have, unless trading away Adams. It looks like the Big 3 experiment of: Russ, PG13 and Melo has passed its shelf life, and Melo will soon find a new home. Good to carry over is their defensive impact, finishing top 10 in the league. They didn't do much to put them in the next tier class of western teams, however, they still should be a great team to watch. Russ and PG should carry them for the season.
2017 - 2018 Record: 48 - 34, 5th in the West, Lost in the First Round to Utah
2018 - 2019 Prediction: 49 - 33, 5th in the West
I don't see a change from last year in regards to standings. Will PG be that superstar that OKC needs playing with Russ? Will the offense open up and we see more ball movement? Will Russ chase another triple-double? Will Russ be more of a pass first point guard? Is Robertson going to lead them to the promise land? How much production will that bench provide. Will their defense be their best weapon? They could possess possibly the fiercest defensive lineup with: Russ, Robertson, PG, Grant, Adams. However, shooting and spacing will be were most of their woes come from. Yes, they will make the playoffs. Will they go far or not, is the million dollar question!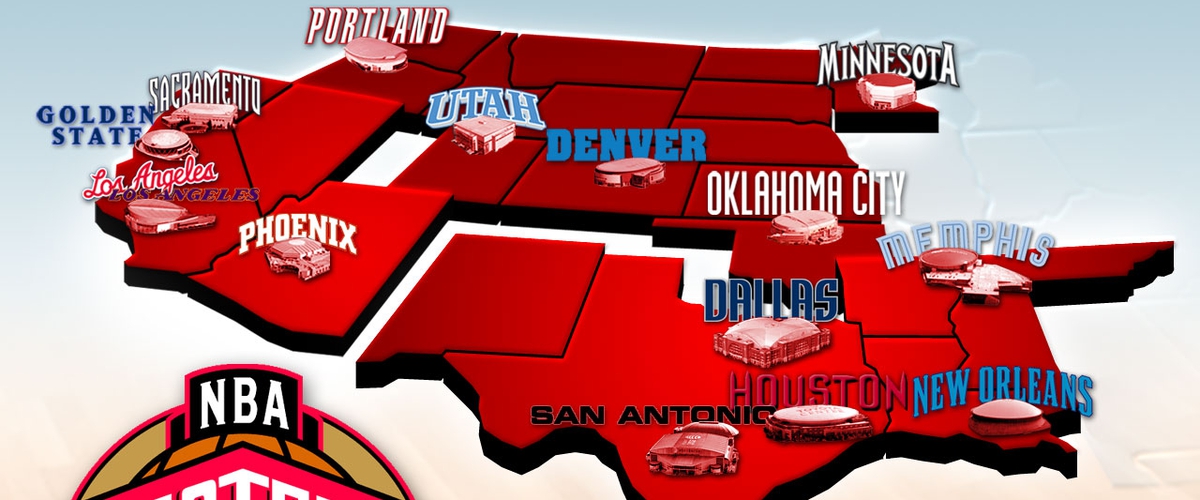 The Pelicans:
They lost Boogie (GSW) and Rondo (Lakers) while signing Randle (Lakers) and Payton (Suns) and resigning Clark. Nevertheless, they wont have the same impact they did last year. Their defense won't finish in the top 10 like last year. The offensive will be looking for a consistent third scorer each night. Teams will key in on AD and Drew a lot more. They still need to fix their woes on the bench. With an underachieving supporting cast, I find it hard for AD to carry the load. This team looks like the Pelicans teams of old, pre-Rondo and Boogie. I wouldn't be surprised if Boston came in and got AD from under the Pelicans nose.
2017 - 2018 NBA Record: 48 - 34, 6th in the West, Lost in the WCSF to the Warriors
2018 - 2019 Prediction: 43 - 39, 10th in the West
You have to feel sorry for AD, right! Playing a season and a half with another big in Cousins. Then getting a pure point veteran guard in Rondo. Scratch that! We have a new look Pelicans team: Payton, Holiday, Moore, Randle, Davis. I would like to think and hope that Payton has been in the gym practicing his long bomb, because he will be open a lot. Randle is a nice compliment to Davis. Thing is, do you start Randle or Niko. Do you want shooting? Or do you want toughness? All three of them may pencil in 30+MPG anyways, so they should all eat. Who emerges as the consistent for sure third option behind AD and Holiday? Holiday had a great year last year, so that should carry over this upcoming season. With a lack in depth, there is little to no wiggle room for the Pelicans here. Expect a drop-off from this team's production vs the team last year. It's crazy how a good floor general and dominant big man change the nature of your team.
The T-Wolves:
They are at a disarray it seems. With Jimmy Butler expressing his feelings about KAT, wanting to play with Uncle Drew, you have to think that it wont be too long before that core is broken up. Fact remain their biggest moves were resigning Derrick Rose (whom I love by the way and the NBA got cut of some great years from this kid), Anthony Tolliver and Bates-Diop; while Jamal Crawford remains unsigned. This team added shooting, I guess. Minute management is the biggest concern. With a 3 of Jimmy, KAT and Wiggins, there should be no issues with putting point on the board. Totaling 109.5PPG, while allowing opponents to average 107.3PPG, we see that defense is where they must spend most of their energy. Does KAT and co. has what it takes to appease Butler on the defensive end?
2017 - 2018 NBA Record: 47 - 35, 8th in the West, Lost in the First Round to the Rockets
2018 - 2019 Prediction: 51 - 31, 3rd in the West
Despite making it to the post season for the first time in a decade , the T-Wolves had somewhat of an under performing year. They started off hot, top 3 seed. Things went to the left, to the left, when Jimmy Buckets went down. Still Minnesota has quite a lineup: Teague, Butler, Wiggins, Gibson, KAT. In the words of Thanos, "the perfect balance." The T-Wolves can beat anybody on any night, even with the departure of Bjelica (Philly). I do see them making a slight improvement and finishing higher than last year. I am just hoping they can play consistently, together and without attitude with one another. Other than Thibs not knowing who should the offense should run through, and playing the starters for 24 hours a game, they are in good shape. Minnesota, can score with the best of them, defend the best and get dirty with the best. Wiggins needs to be featured more, and Thibs needs to find a way to have Jimmy come off the ball more; like Rip or Reggie. While they improve during the regular season, depending on the opposition in the first round it may be another early round exit for the Wolves.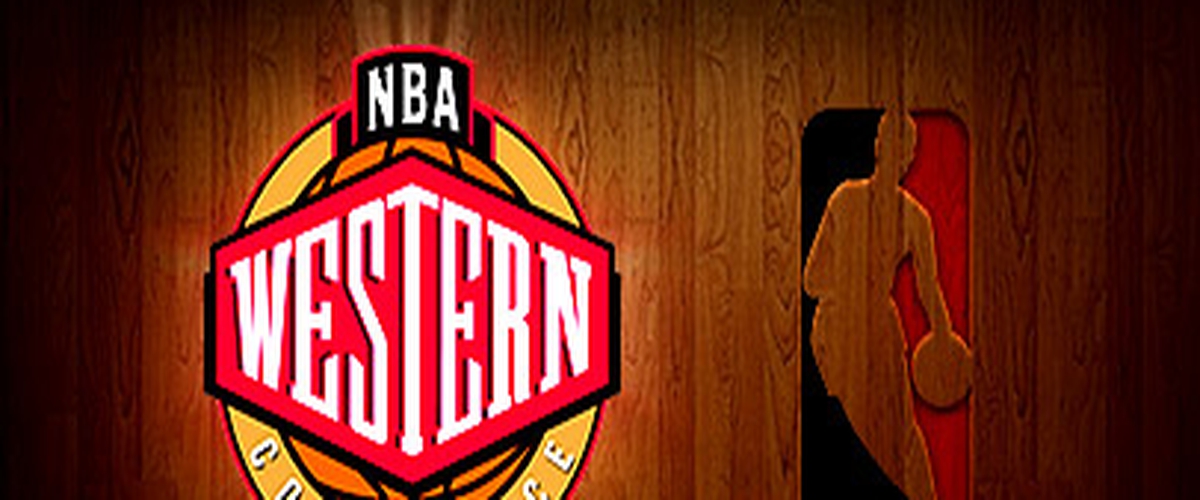 The Kings:
They are finally getting their draft picks correct, Marvin BagleyIII looks like the franchise building block, along with Fox. If Hield improves and becomes consistent, the Sactown has a nice young 3 forming for the future. Hopefully they can stop making bad signings and trades. However, allow the youth to keep developing and the team should be good again in the next 3 years. I still feel like they have an abundance of big men that isn't giving them much production. I would look for them to find some homes for some of them. They struck out with Lavine. They cooled on Smart. I think SacTown is looking to fill their team with a bunch of high risers to bring #Lobcity to their arena. Look at it. Why not want a player like Smart? Lavine is more elusive and athletic, which fits their makeup. All in all, looks like another high draft pick for the Kings.
2017 - 2018 NBA Record: 27 - 55, 12th in the West, 2nd Overall Pick in the Draft
2018 - 2019 Prediction: 30 - 52, 15th in the West
They will compete and player hard. Their athleticism should help them in games. They don't have a for sure threat or go to guy, yet, Bagley III may grow into that role down the line. With a projected lineup of: Fox, Hield, Jackson, Giles, Bagley - there isn't a for sure 20+PPG scorer. I look for them to use their legs and length to pressure teams and run in transition to score easy buckets. The half-court game will give them slight trouble, hopefully they have their shooters open it up for them. Expect tons of lobs from the Young Kings. While they won't make the playoffs this year, considering where they might finish the Kings can end up with a great first round pick. They may be able to find their starting Small-Forward of the future to build with Fox and BagleyIII.
The Warriors:
The Champs of the 2017-2018 NBA season. They only managed to signed the league's most dominate big man in Cousins, with career averages of 20+PPG & 10+RPG. They also adding the shooting abilities of Jonas Jerebko. They retained Looney. Now they are in negotiations with Patrick McGaw. Finishing top 3 in offense and top 10 in defense, the Warriors added another edge to their game. A projected starting lineup of: Curry, Klay, KD, Green, Bell. Jerebko, will add flexibility. Jerebeko, is cagey enough offensively to feature him in the post. He also plays pretty good defense for his size. Once Cousins returns, Bell will return to the bench that will feature: Bell, Looney, Iggy, Livingston, McGaw, and Cook. They fixed two flaws from last year, post scoring and depth in bench. Scary!!!
2017 - 2018 NBA Record: 58 - 24, 2nd in the West, NBA Champs beat the Cavs
2018 - 2019 Prediction: 66 - 16, 1st in the West
What is there to say about the back to back defending champs? Winners of four straight WCF's, they find themselves in familiar territory; defending the throne. Cousins, only fell in their lap. It will be hard trying to stop these fellas. They are sound, offensively, defensively and fundamentally. Unlike the last couple of years I am interested to see how things pan out for the Warriors with a dominant big man. If they can somehow incorporate Cousins while featuring, Curry, KD and Thompson, the league might as well just cancel Christmas. Nevertheless, this is why you still play the game, right? Considering they are 100% healthy(no other players getting injured) without and with Cousins (upon returning), they should win.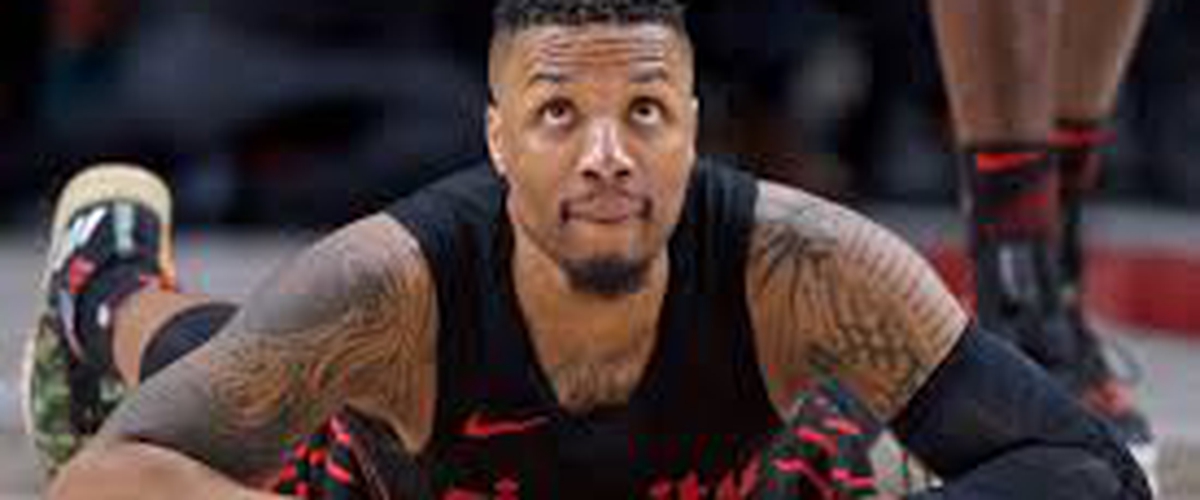 The Grizzles:
They allowed Tyreke Evans to go to Indiana, however they got a SF in Kyle Anderson. While adding Jaren Jackson Jr. and Jevon Carter via the draft, possible heirs to Conley and Gasol. Memphis is one of those teams, alongside Dallas, that you want to put on the outskirts of the playoff bubble. However, there are some uncertainties with Conley and Gasol returning from injury, the development of the young studs, and if they can play consistently. They were not that good, and while they got some more youth, they are not prime to gear the Grizzles to a playoff berth. Defense will be their leading way to victory. Powered by the CGC (Conley-Gasol Connection).
2017 - 2018 NBA Record: 22 - 60, 15th in the West, 4th Overall Pick in the Draft
2018 - 2019 Prediction: 35 - 42, 14th in the West
Will the return of Conley Jr. and Gasol spark the Grizzles for a playoff run? Or will they be plague by an injury. Nevertheless, a projected linenup of: Conley, D. Brooks, D. Anderson, Jackson Jr., Gasol - it is not too exciting. I mean Gasol will still be a bruiser and banger down in the post. They lack shooting. What are they going to do with Parsons? They paid a hefty price for Conley Jr. and it doesn't look like he will bring them a ring. Do they try to find a desperate team to take him? Gasol, is in the final year and will be attractive on the market. Do the unload him to a contending team? The Grizzles are in a tough spot and they need to allow their youth to develop; the sooner the better. With a few improving teams, they find themselves on the far outside. Time for a complete shakeup!
The Spurs:
They too are distraught. Tony Parker, fleeing for the Hornets. Choosing not to match the Grizzles offer for Kyle Anderson. Kwahi Leonard, wanting to exit. Looks like a rebuild in the making. I still see them competing, however, I don't see them making the playoffs without Kwahi or any star playing alongside Lamarcus. They were able to re-add Belini and Gay. Projected starting lineup: Murray, Green, Gay, LA, Gasol. As long as Pop is the coach you cannot rule out a playoff berth. Their team, without Kwahi, wont have the magnitude of success we were accustomed to seeing over the years.
2017 - 2018 NBA Record: 47 - 35, 7th in the West, Lost in the First Round to the Warriors
2018 - 2019 Prediction: 44 - 38, 9th in the West
It looks like they are primed to miss the playoffs for the first time in almost two decades. While this looks terrible, it has part to do with the improvement of some teams with relations to their youth getting another year, and with some of the additions that teams have added. With Kwahi, they are easily a 50+win team. Without Kwahi, depending on the pieces they get, if they even move him, they may not have what it takes to compete with the Western foes. Lamarcus, can't possibly be your go-to guy at his age. Gay and Gasol, aren't the players they used to be, as focal points of a team. Throw in another star, then they make to perfect puzzle pieces. Without a star, their as beatable as any team.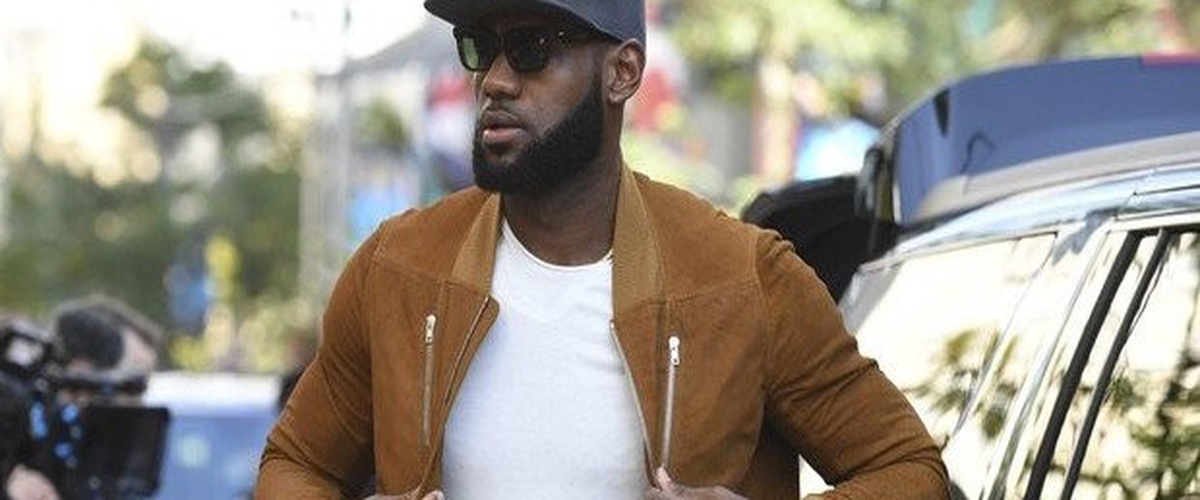 The Lakers:
Okay, for starters, they do have the BEST player in the entire NBA. While LeBron may be 34, and KD creeping up the block, LeBron still has a distinctive and definitive impact on the game at this juncture of his career. With a statline for the 2017-2018 season of: 27.5PPG, 8.6RPG, 8.7APG, we can see how his presence is still embarked on the game. While adding veterans like, Rondo, Stevenson, and McGee, sounds facetious, when you look at what they bring to the table you have to like what you see; defensive oriented, playmaking, go-getting, attitude driven players that brings that toughness to your team. Sure, they may not all have the offensive numbers that blow you out your mind, however, they are skilled enough to make the correct play, and that will get them over the hump. Rondo and Lance are those ball-hawking, getting under your skin type of players you need when facing somebody like, let's say the Warriors, that can disrupt their tempo, when facing them on the court. More than likely Magic and Luke will talk to the team about roles and their expectations. I can see them informing their guards that they want them picking up full court pressure to get under teams skin.
2017 - 2018 NBA Record: 35 - 47, 11th in the West, 25th Overall Pick in the Draft
2018 - 2019 Prediction: 49 - 33, 6th in the West
While we here the trade rumors we can only go with what we have at the moment. They may trade for Kwahi or they may not. They will have a projected lineup of: Ball, Pope, Ingram, LeBron, McGee. I see: length, defense, play-making, selfless and smart individuals on the court. They may lack at shooting, however, I am sure they will figure out ways to circumvent those issues. With a leader like LeBron and the coaching schemes of Walton, I think this is going to be a different type of offensive LeBron has ever played in; which will benefit him and the team. That will only make their bench more deep. Rondo, a pure floor general and leader, possessing a career average of 8.5APG, will lead a bench mob of: Stevenson, Hart, Kuzma, Wagner, Svi, Bonga, Deng, Zubac. They shouldn't lose out on too much production once they make their substitutions. Hey, we never know, we can see some of those young guys moved after the 30 day threshold, if Kwahi hasn't been traded then. They have the best package to piece together once the arbitrary period passes. All in all the Lakers have a pretty good chance to upset some teams this year, in my opinion. If all goes well, and the players step up, they will be fine. I mean they feature a nice guard in Ball, a nice tweener guy in Ingram, and the Kuzman. That is a nice young core. I see why LeBron went there. Those guys are just as good as any of the young guys in the NBA. They haven't molded into the Ben Simmons or Mitchell type of players yet, however, they are solid and they want to learn. So that is the key to being successful in life. I can see them going deep.
The Trailblazers:
They only managed to sign Seth Curry, resign Nurkic, while ED Davis (Nets)departed. Still looks like a first round exit for this group, sorry Dame and CJ, if not even making the playoffs. The pieces just doesn't mesh well in Portland for them to make a long playoff run. They should find more time to develop their last few drafts picks. Dame and CJ will only carry them so far. As we saw against the Pelicans, when a team is locked down on defense against them, they find it hard to move their offense. With no to bad shooting surrounding the two stars, the supporting cast makes it easy for defenses.
2017 - 2018 NBA Record: 49 - 33, 3rd in the West, Lost in the First Round to the Pelicans
2018 - 2019 Prediction: 44 - 38, 8th in the West
Dame and CJ is the best backcourt, that brings it to you full fledged. What I mean is, the both of them can handle the ball, shoot the ball, and score the ball with the best of them. The thing is, they don't have much offense outside of the two of them. I am not saying they need to trade Dame. I am just saying, they won't go too far in the playoffs with that roster. While other NBA players phantom playing alongside Lillard, they just will not make that trip to Portland. Evan Turner has not lived up to the hype of his Pippen comparisons back in the Ohio State days. His jumper is still a problem (not good). Defensively, they lost their best in Davis. Aminu has continued to improve, however, there is not much else for him to do. He is not a Lamar Odom type of Forward where he is comfortable running the offense. However, if he happens to add that feature to his game, the Trailblazers can be a totally different team. What other player is possible of giving them 18PPG, nightly? I was really looking for an answer!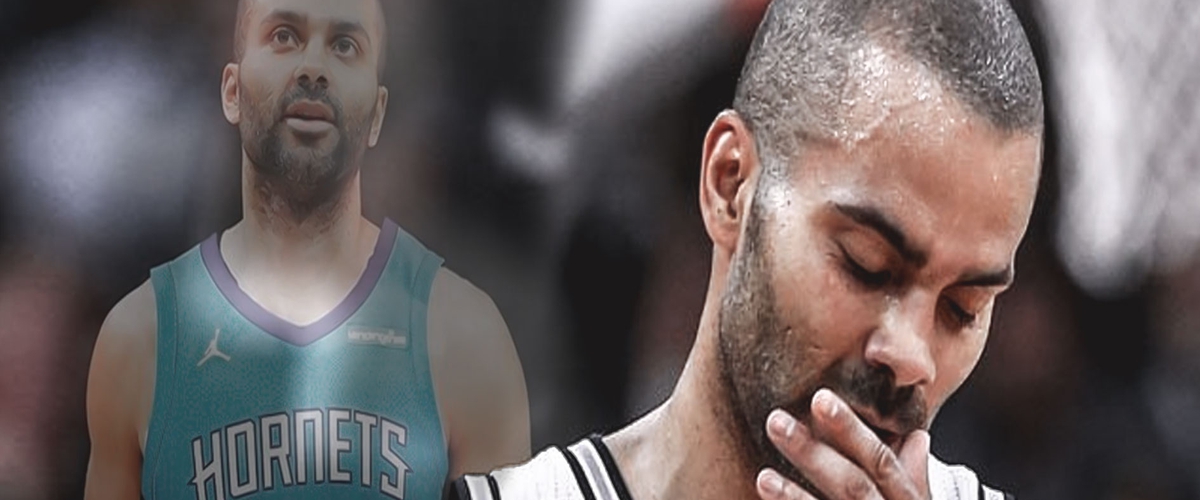 The Mavericks:
They actually had a wonderful off-season with the DJ (even with him aging) signing and their draft. With the pieces they currently have, they still don't have a "guy" to lead them to the playoffs. Unlike when Dirk was great, he is not the guy to carry this team anymore, and Dallas just haven't been able to find that special potion to drive them in the direction of the playoffs. Maybe the signing of DJ does so. Was Luka really the steal of the draft? Only the season and time shall prevail. They will look like a genius if he wins ROY award and plays his game, not allowing others to take that away from him. If he manages to increase their win total so they contend for the playoffs, then I will buy a Luka jersey.
2017 - 2018 NBA Record: 24 - 58, 13th in the West, 5th Overall Pick in the Draft
2018 - 2019 Prediction: 43 - 39, 11th in the West
Dirk we really appreciate what you have done for the Mavericks organization. However, you are asking a lot for them to carry you to the playoffs. I know. I know. I know. You have done it for a decade and some years. Father time just doesn't wait on no man or woman. Dallas will be able to run their three guard offense, opening it up for Jordan in the paint. You figure, Smith Jr., Luka, Matthews, Barnes, Jordan leads the group. Dirk, will feature a bench of guards who would more than likely want to pick up the pace. It looks like they will be depending on Jordan playing a lot of help side defense when penetration happens in the paint. Because they will be small and more than likely at an disadvantage on that end of the court. I am rooting for you all Dirk, however, it is not looking good big fella. I want to give you all a playoff spot, however, there is always a good lottery pick in it if you do not. I am just saying.
The Suns:
I love what they are building there in Phoenix I don't have much bad to say about your off-season. I just hope you guys find a good point guard (hopefully Okobo can be that for them in time), play some defense, play physical and consistently and you all should make the playoffs this upcoming season as well. With the arrival of Ayton, Len is now more expendable. Go figures, if you all want to unload some more of those big men you have over there, you may be able to land a nice point guard. By default, Len will no longer be on the team as they will allow him to walk via FA. However, they still have tremendous depth at that position and they may offload a few of them. Bender, Ayton, and Chriss. They still have Chandler and Dudley on the books. Ariza's, addition should help them when it comes to understanding how to play defense.
2017 - 2018 NBA Record: 21 - 61, 15th in the West, 1st Overall Pick in the Draft
2018 - 2019 Prediction: 41 - 41, 13th in the West
Despite their point guard woes, you have to like how they will be lining up next year. The projected starting five: Knight, Booker, Warren, Ariza, Ayton. They actually have a lot of flexibility and depth. Sometimes losing comes with triumph and Phoenix is looking to be around for a long time. Their bench can be starters on another team. Jackson, Bridges, Bender, Daniels, House will all give them great production. I am just hoping they can pay for everybody to retain them. Sooner than later, it wont be a cake walk facing this team. They just need to hulk down defensively and consistently. Those legs will allow them to run teams out the gym. Booker and Ayton, definitely can wreck havoc on the league. However, when you look at the cast around them, then there is no way you can escape what it about to happen. They definitely have the assets to do it, it is just up to them to know they can compete in the Western conference. They also have the most tradeable players. They have the bigs that can shoot and play in the post, Bender. They could easily call the Spurs for Kwahi. However, why deplete your youth pool, especially when they probably will ask for Booker. I expect them to improve all across the board.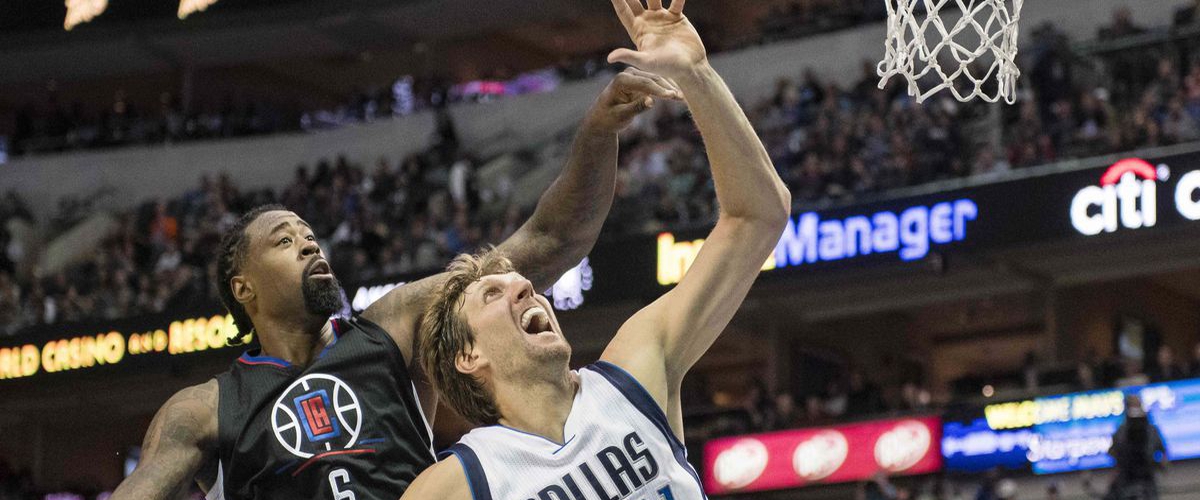 The Clippers:
The Clippers, the Clippers, the Clippers! They are the Clippers, something will happen that permits them from making the playoffs. However, if you want to find a team with decent pieces but just not the IT factor, this is your team. Avery Bradley, Marcin Gortat (traded Austin Rivers to Washington), can't be your biggest moves and then want to convince a player like Kwahi to come there, seriously. Stop it. #Lobcity is official over. Jordan the last of the Big 3 to finally depart from Clip town. We appreciate all of the oo's and ah's, however, that era has gone with the wind. However, they should be extremely vicious on defense and I can see them playing a grind out type of game. Gortat, may be more offensively sound than Jordan, however, his athleticism is not there. So the Clippers won't have a role man that'll cause the defense to stretch. However, they will be more perimeter driven. I like the Gallio and Harris pick and roll.
2017 - 2018 NBA Record: 42 - 40, 11th in the West, 12th and 13th Overall Picks in the Draft
2018 - 2019 Prediction: 43 - 39, 12th in the West
I love Doc Rivers, and what he stands for as a man and a coach. However, trying to bring a title as a Clipper has been a tall order since the team moved from San Diego. For starters they have a team to me, consisting of role players yet are tough. Albeit, they have found ways to fill the voids they need as a unit. I think Shai, will be a nice guard in the league. Looking at their projected starting five: Beverley, Bradley, Gallio, Harris, Gortat, I am hoping the rest of the league has been pumping iron. They will be physical to say the least. Defense will be their offense and when that isn't working, look for them to give it to Harris or Gallio and let them work. They are borderline a playoff team. They will have to wait for the 2019 FA class to see if they can land a star. It looks like the Spurs didn't want any of their assets in a Kwahi deal. That should just about sum it up for the Clippers. I still don't see them laying it down for any team though!
The Nuggets:
They didn't and don't need to do much. They already have a solid young core in place, thanks to New York (that's why you don't trade your future for Kwahi LAL) and they got a steal in Michael Porter. Getting Wilson Chandler's name off their books allowed them to resign Barton and Jokic. They will make a nice leap into the playoffs this year and surprise a few by possibly making it to the second round. Growth will be there, and it will carry them along the way during a long season. They are still a young bunch, so you have to love where they stand.
2017 - 2018 NBA Record: 46 - 36, 9th in the West, 14th Overall Pick in the Draft
2018 - 2019 Prediction: 48 - 34, 7th in the West
They may have found the secret to emulate what Golden State has done. However, a projected lineup of: Murray, G. Harris, Hernangomez, Millsap, Nurkic. They defend, they can score, they are tough, and they have a big man thay may be the best passer in the NBA. When your center can take the ball and dribble up court, make a move and find an open player, then you are a real threat in this league. Millsap and Nurkic compliments one another in that regard. They both can bring the same thing to the table. Millsap had an injury that caused Denver to lack his leadership and poise when it comes to action.
The Jazz:
They pretty much kept their team in tact. Have to love the loyalty on both parts, players and franchise. They didn't make a big jump, however, they didn't make a huge decline. Mitchell, will be in the league another year and it should slow down for him even more. Grayson Allen, seems to be that pesky defender you need. Rudy, is still the shot-blocking engine that he is. They won vs OKC in the first round of the 2017-2018 playoffs, adding another year and Utah should be up there fighting for a 4th seed.
2017 - 2018 NBA Record: 48 - 34, 5th in the West, Lost in WCSF to the Rockets
2018 - 2019 Prediction: 50 - 32, 4th in the West
Rookie sensation Don Mitch, gets his second year in the league, a chance to improve and lead to Jazz to another good season. They will feature the similar core from last year, with a projected starting lineup of: Rubio, Mitchell, Ingles, Favors, Gobert. I mean this is a steady group, they will already have chemistry which they will feed off. Coach Synder, already uses a nice steady 10 man rotation, and I don't see that changing. Exum, should have a great season, as he ended in on a high note in their series lose to the Rockets. We already know what we will get out of this group: a bunch of gritty, mean and pesky defenders. And you all are still trying to figure out why they got Grayson Allen! They want him to bug the Hell out of all of the perimeter gurus. When they put Spidey at the point, you figure Allen will stick the opposing teams best perimeter guy. That should help ease the load of the Jazz featured offensive weapon. At 20.5PPG, last season, Mitchell is prime to excel on that end of the court. The Jazz are building a nice contending team in a low market. They are young and competitive. However, with vets like: Crowder, Burks and Thabo, their locker room and bench serves nice when the starters get off the floor. Add in last years rookie sensation in O'Neale, you have to like their odds going into next season.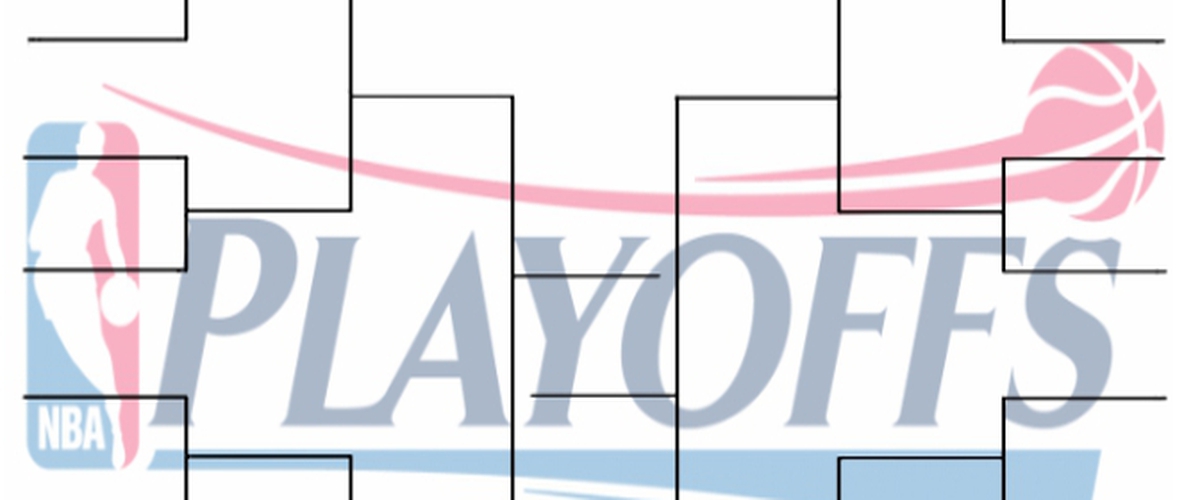 2017-2018 Western Conference Playoff Picture:
Houston, Warriors, Portland, OKC, Utah, New Orleans, San Antonio, Minnesota
DEN: 46 - 36
LAC: 42 - 40
LAL: 35 - 47
SAC: 27 - 55
DAL: 24 - 58
MEM: 22 - 60
PHX: 21 - 61
2018-2019 Playoff Predictions:
Golden State, Houston, Minnesota, Utah, OKC, Lakers, Denver, Portland
SAS: 44 - 38
NO: 43 - 39
DAL: 43 - 39
LAC: 43 - 39
PHX: 41 - 41
MEM: 35 - 42
SAC: 30 - 52
Not the same as last year huh? Here is what I have to speak on about that!
Who's out? Spurs and Pelicans
Spurs - Well, for starters there is this guy named Kwahi that may get moved to another team before the start of the season so they may not be in good enough shape to make a playoff bert.
Pelicans - The absence of Cousins and Rondo will have an immediate impact. Randle is a solid big, however, he is not Cousins. Niko, can be hot or extra cold from deep. This team will need more from a lacking bench while asking Niko to give you 20+ nightly. Can he do that?
Who is in? Denver and Lakers
Denver - A healthy Mishap. A better core, depth, a center leading the way, perimeter guys to match. Denver makes the playoffs! They also feature a nice young backcourt, with some diversity on their bench. They play as a unit, and have made progress each year.
Lakers - LeBron, is still the greatest player in the NBA and will average similar numbers while playing against the deep Western conference. He also has a younger, better, and more athletic core in LAL than he did in Cleveland. Adding Rondo and Stephenson, while retaining Pope, will give the Lakers a solid perimeter defensive core. While McGee will be the safety on the back end of the defense. I see a +14 win increase from last year.
How it all plays out:
Give or take Seeds 3-8 will be tight to the end. I doubt Houston wins over 60 games along with Golden State. Although, teams have gotten better, which is the cause of the somewhat balance. The Warriors are keeping their distance. Houston may get bounce prior to the WCF this year. The addition of LeBron, adds the Lakers back to the mix. We are unsure of it they will land Kwahi or another star, however, they are at a good spot thus far. OKC, Utah, Portland, and Minnesotta, didn't get that much better. However, I think Minny is primed to have a better year than that group. Phoenix, Dallas and the Clippers are the sleepers. But they don't pack much fire power to neccessarily get them over the hump. Sacramento, will be at the bottom of the barrel. Depending on how things pan out, I see the Warriors and Lakers meeting in the WCF in the 2018-2019 NBA Season, with Golden State taking the best out of seven series. Trade Wild Horses: Kwahi Leonard, CarMelo Anthony, Dame Lillard!!! If any of them gets traded from their respective teams, then they can shake up the race, depending on which team they go too.
2018-2019 NBA Western Conference Champions:
Golden State Warriors
Golden State Warriors - 4 vs. Los Angelous Lakers - 2
-It'll be a hard fought series between them and the Lakers. I still believe that the Lakers have a plan B, and C, if they don't cash in on Kwahi. However, it isn't panic mode. Nevertheless, Golden State, is too much right now for any team. As much as I would like for the Lakers to go, I just don't see it happening this year. Boogie downlow with that perimeter arsenal is going to be slighty overbearing for the Lakers to match.
Follow me on Twitter: SportsStory88