The Trade: Kemba Skywalker!!!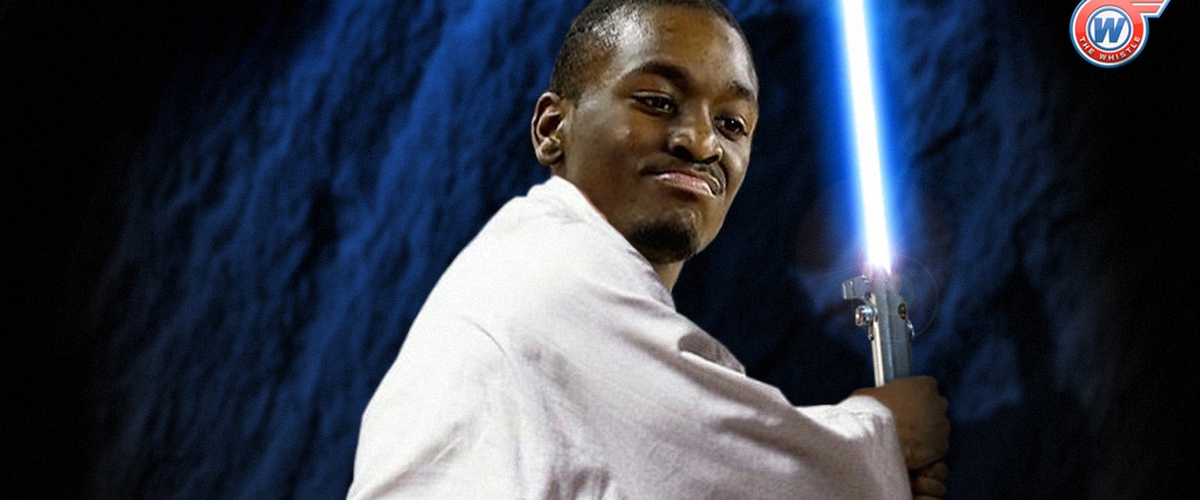 Where will Kemba Skywalker end up?
Here is my short list of teams, The Hornet's should field calls from, if they were to ever decide to ship Kemba SkySkywalker, the most underrated handler and guard in the NBA, to another team.
1. Phoenix Suns
2. Philadelphia 76ers
I will provide situations on why I believe these two organizations should pursue Kemba as well as why the Hornets should field calls from these organizations!
Well! Shall, we proceed???
Kemba SkySkywalker to the Suns:
I would like to say that Kemba would look good suiting up with Mr. Booker and Mr. Jackson!!!
Suns Roster:
Guards:
Booker, Canaan, Daniels, House, Knight, Reed, Ulis
Forwards:
Bender, Chriss, Dudley, Jacskon, Peters, Warren
Centers:
Chandler, Len, Williams
Hornet's Roster:
Guards:
Batum, Carter-Williams, Graham, Lamb, Monk, Paige, Stone, Walker
Forwards:
Bacon, Kaminsky, Kid-Gilchrist, O'Bryant, Williams
Centers:
Howard, Mathiang, Zeller
Here is the scenario:
Suns trade:
Marquese Chriss (or Dragan Bender), Alex Len, Tyler Ulis (or Brandon Knight), TJ Warren and a couple of picks
Hornets trade:
Kemba Skywalker (think about convincing Phoenix to get some bad contracts)
How the trade affects both teams:
Why should the Suns trade for SkySkywalker?
Want to be the Boston Celtics of the West? This is how. While it may not show an immediate impact. I can easily see the Suns making the playoffs next year with Skywalker leading the Suns in offseason drills, workouts, etc. Skywalker, a seasoned vet, has the skillset to be mentioned in the category with the top-tier point guards. I really, really, really love this dude's game. Since UConn. He had me watching the showdown at MSG, to the Final Four. He is a flat-out, baller! Offensively, he can lace them up with the best of them and hold his own. He has also developed into a great floor general and floor leader. While his assists per game isn't like CP3's, he could easily adapt to the Suns geneology while becoming a shot-creating playmaker. Depending on whom the Suns trade away, Booker excluded, Kemba and Booker can be a dynamic backcourt for the next 4-5 years. At 27, Skywalker still has some youth in his legs to help the young Suns, to get them to the playoffs, next season, considering if they pull the trade off to land Skywalker. You figure with the Hornets looking to shed some salary relieve, they may be willing to depart with some of their veterans as well. Which can also aid the young Suns when it comes to learning how to win games. At 17-33, the Phoenix Suns only have a differential in point spread at a -7.2; not bad. They will still need to improve on the defensive end if they want to be playing in the playoffs.
Trade away any of the current players, excluding, Booker and Jackson, for Skywalker, as well as receiving a few pieces from the Hornets, then the Suns can put themselves to compete consistently. To think, Skywalker, Booker and Jackson, can serve as your Big-3 nucleus come the 2018-2019 season is quite intriguing. Now that paints a better offseason recruiting picture for the Suns, whom have become adamant at pursuing the league's best over the last free agency periods. Put Kemba's scoring ability with Booker's scoring ability and you all can compete for the best backcourt in the NBA. While Jackson length and athleticism holds the best defender in check.
Why the Hornet's should consider a trade package from the Suns:
Phoenix, has quietly put together a nice core of young studs. They have a combination of: shooters, defenders, athletic wings, playmakers, defenders, vets, and picks, which can serve as some high value in this NBA dynamic. They could serve the Hornet's makeup nicely if they were to get a package from them. The Hornet's being victimized by the same greatness their owner used to put on the league, by a current great in that conference, hasn't been the best for their franchise. Kemba Skywalker, their prized draft pick in the 2011 NBA draft, has done his job with putting the Hornet's back on the map. Having gotten the Hornet's to the playoffs twice, while serving as an all-star once. He can be remembered for his 52-point outburst versus the Utah Jazz. However, he hasn't gotten the necessary pieces to gel with him during his stellar NBA career. So, Jordan, is here thinking, "do I rebuild now?" Jordan and Skywalker have developed a tremendous relationship along the way. Who wouldn't want the GOAT as their teacher? Championship or not, it must be a great feeling to learn from the guy whom is considered the greatest. So, looking at the Hornet's roster, do you get ready for the post Lebron era now? Do you rebuild around Monk and Lamb? Do you trade as many of the players as you can and get what you can and see where that leads you next season? All questions the GOAT must answer. The only eye-catching player is, Kemba.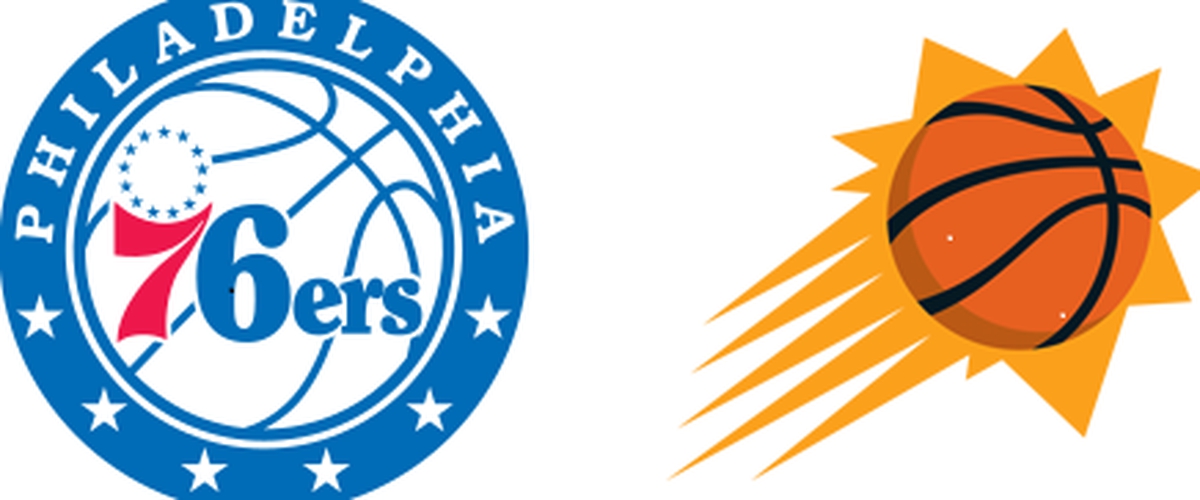 Kemba SkySkywalker to the 76ers:
Well, The Process, LBJ2.0, and Kemba SkySkywalker, makes a hell of a Big-3!
76er's Roster:
Guards:
Bayless, Drew II, Fultz, Jackson, Korkmaz, Luwawu-Cabarrot, McConnell, Redick, Young
Forwards:
Anderson, Booker, Convington, Saric, Simmons
Centers:
Embiid, Holmes, Johnson
Hornet's Roster:
Guards:
Batum, Carter-Williams, Graham, Lamb, Monk, Paige, Stone, Walker
Forwards:
Bacon, Kaminsky, Kid-Gilchrist, O'Bryant, Williams
Centers:
Howard, Mathiang, Zeller
Here is the scenario!
76er's trade:
Anybody except the Big-2. Sorry Dario and Markell, looks like this only leaves you two. Now throw in a pick, another player or two and this should convince Mr. Jordan.
Hornet's trade:
Kemba SkySkywalker (ship over a few of his counterparts as well)
How the trade affects both teams:
Why should the 76er's trade for Kemba?
Well, for starters, Kemba is only 27. So, he will be a good floor general for a team with some of the rawest young talent in the NBA (top 2 to be exact). Imagine: The Process, LBJ2.0 and SkySkywalker, with some of the pieces the 76er's currently have, while obtaining some pieces from the Hornet's. It'll make the Eastern playoff race a little more dynamic. While, they are not a for sure threat to come out on top of that division, they'll make enough noise to scare the Boston's and Caviler's of the East. With, Detroit, already shipping Griffin, you can sense that the Pistons wanted to get that balance back, even if they don't make the playoffs. To start the 2018-2019 season with Griffin as the focal point, will serve them well come a fresh season. At 25-25, they are currently sitting at the 8th and final playoff spot. Add Skywalker, may hurt the chemistry, however, when you add that offense weapon, it's worth it. Factor in, LBJ2.0's facilitating abilities, The Processes, pure dominance. Adding Skywalker to ease the load off them, would ease them into a new realm. Therefore, Fultz was initially drafted; now there's waiting for his development. Even if the 76er's happens to trade for SkySkywalker and get bounced in the first or second round (considering they don't move up a playoff spot and moving up a few playoff spots) after the trade. Now what you did was create an offseason that could build the Philly hopeful with another sighting on another major championship; like their Eagles just did.
Why should the Hornet's trade Kemba to the 76er's?
Want to rebuild and get some nice talent, Philly is the team. Figure, Monk and Fultz, would serve as the backcourt of the future. While adding Dario, to be that stretch four that he has quickly emerged into over his first couple of season's in the NBA. Factor in shipping out or getting rid of a few bad contracts, then you have just put yourself in a great place for your franchise, your airiness. Kemba, has turned that franchise around. Loyalty is a pedigree that MJ demonstrated throughout his tenor with the Bulls, despite a flawed management. While your relationship with Kemba has grown over the years, it may be best to let the relationship depart for the betterment of both parties. It'll be hard for the Hornet's to win the championship while LBJ is still there, on top of Boston, and now Philly. While the east isn't as deep as the west, the Hornets have failed to keep up with the pact of the second-tier teams in the east. The Howard experiment didn't pan out as intended.