2017 Seattle Seahawks Preview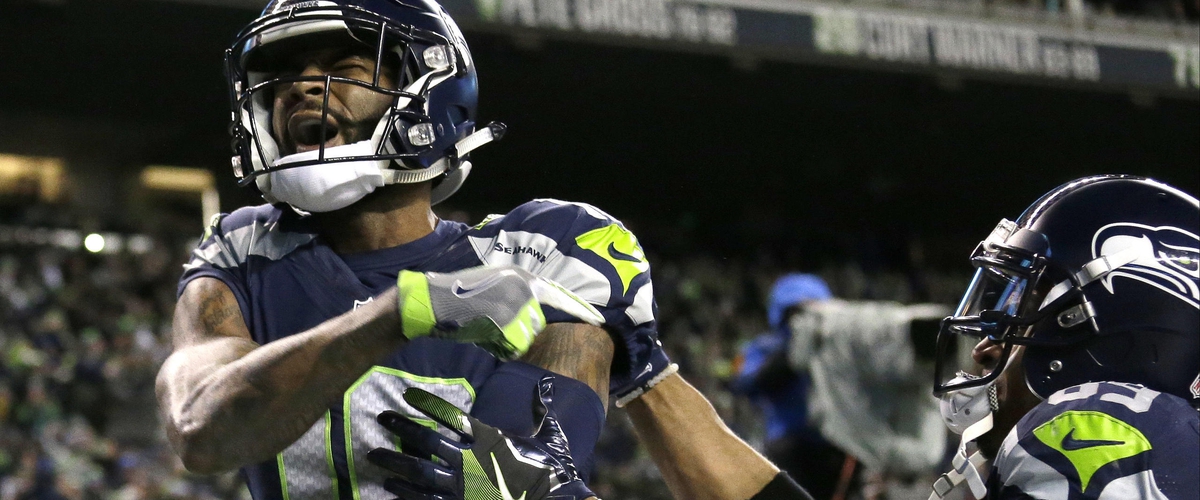 With the second team in the NFC West, I will be discussing the one that has been most dominant over the past seven or so years, and that is the Seattle Seahawks. After getting trounced by Atlanta in the playoffs last season, the Seahawks basically stuck with what they have this off-season. They are confident that this core group of players can still win a Super Bowl, and they might be the only NFC West team that can think that.
DRAFT PICKS
Seattle had six draft picks in rounds two and three, and it started with DT Malik McDowell from Michigan State. C Ethan Pocic was also taken in round two. The next two selections were defensive backs, DB Shaquill Griffin and S Delano Hill, and then they went with another tackle in Nazair Jones. They finally went with a skill player on offense with their sixth day two pick, in WR Amara Darboh.
FREE AGENCY
The big name was bringing in RB Eddie Lacy into a solid group of running backs, but the most important one might be S Bradley McDougald. With the injuries to Kam Chancellor and Earl Thomas, McDougald could play a key role in this defense. T Luke Joeckel was brought in to be the starting LT, and G Oday Aboushi was brought in to fight for the RT job with rookie Justin Senior. ILB Michael Wilhoite and CB Neiko Thorpe were also brought in as role players on defense, and they also retained TE Luke Willson and DB DeShawn Shead.
PLAYERS LOST
The biggest loss was perhaps K Steven Hauschka, who went to Buffalo. DE Damontre Moore and DT John Jenkins were also lost in free agency, but they aren't huge impact players. They officially lost RB Marshawn Lynch to Oakland, but he retired last season so they are used to not having him. DT Tony McDaniel is the biggest name free agent still available.
STRONGEST POSITION
This is tough, and if Chancellor and Thomas weren't dealing with injuries, I would choose safety. I like the foursome of running backs, Lacy-Rawls-Prosise-Collins, and the duo of Bobby Wagner and KJ Wright combined for almost 300 tackles at LB. I think the pass rush is now the strength of the Seahawks, most notably the defensive ends, led by Cliff Avril. Michael Bennett is another huge name, though he struggled with injuries too last season. Frank Clark, a pass rush specialist, also recorded 10 sacks last season.
WEAKEST POSITION
This is easy, and the Seahawks still haven't done a ton about it, but the offensive line is not good. In fact, it might be awful. Both tackle positions are wide open for competition, and RG Germain Ifedi has been struggling with injuries. LG had a 16 game starter, and C a 15 game starter, but neither of those guys (Glowinski and Britt, respectively) are well-known or considered elite.
FIVE MOST IMPORTANT PLAYERS TO THE SEAHAWKS' SUCCESS
QB Russell Wilson, DE Michael Bennett, ILB Bobby Wagner, CB Richard Sherman, Both Safeties
I know I have six players here, and I could honestly put down three more defensive players as well, but both safeties are equally as important, and one of them may start out the season on IR. Therefore, it would be the one that plays who would become even more important. Richard Sherman is an elite CB still, and helps make the pass rush go. Bobby Wagner record 167 tackles, 4.5 sacks and an INT, so he has to be on this list. DE Michael Bennett, when healthy, makes this defense from good to great. As far as the offense goes, it runs through Wilson, and since four RB's are all capable of making plays, none of them are as important.
PREDICTIONS
I took a glance at Arizona's roster to make sure they didn't gain too much ground on Seattle, and they didn't. Seattle still has the better defense, and they have a good enough offense to continue to win games. Injuries could be what keeps them from winning the NFC, and honestly they might be the worst of my projected division champs in the NFC. 10-6 or 11-5 and a division title is what will probably happen.