AFC Team Rankings, 3 Months Out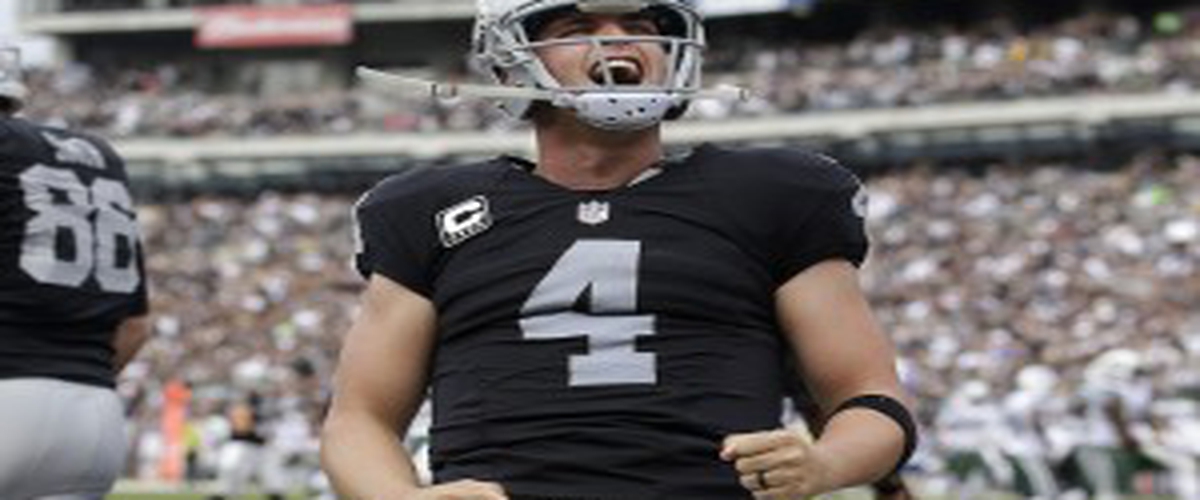 Now that I have done my individual previews of all 16 AFC teams, as you are welcome to check out the more detailed versions for each team on your own time, I am going to rank them. A couple of things that will help you understand the rankings are, first and foremost we are still three months () away from the first game. Second, these are not Super Bowl predictions, playoff predictions, they are mostly power rankings. And finally, they are not in playoff format (i.e. if I think six teams are better than all of the AFC South teams, I won't put an AFC South in the top six just because that goes with the playoff format).
16) CLEVELAND BROWNS
They may have an improved offensive line, and an improved roster in general, but the Cleveland Browns are not going to the playoffs. The AFC is just too top heavy and deep, and the Browns don't have viable options at numerous positions. Plus, two games against the Steelers, Bengals and Ravens should give them six losses right there.
15) NEW YORK JETS
The Jets might have a chance at finding a way to the number one overall selection, albeit the defensive line and secondary both look pretty fierce. However, the offense is clearly worse than even the Browns, and a trade of Muhammed Wilkerson or Sheldon Richardson will put this team at the bottom.
14) BUFFALO BILLS
This is where the competition starts, and playoff hopefuls can make a case. The Bills have a good running game, a solid defense, and a solid quarterback. However, this is a passing league, and the Bills let a huge portion of their secondary go. Plus, they have holes elsewhere, like the passing game and they always struggle with injuries. This is the lowest rated team that feasibly can make the postseason, but c'mon, it's the Bills.
13) INDIANAPOLIS COLTS
The defense has improved, but the offense is worse. TY Hilton is the only real weapon they have left that isn't a 33 year old running back, and the defense has been so awful the past few seasons that it will take a couple years to fix it. The only reason they have a shot at the division, or even a playoff spot, is that they have Andrew Luck at quarterback.
12) JACKSONVILLE JAGUARS
I've been told not to sleep on Jacksonville, but I've fallen for that for a few years now. No, I have never thought they would make the playoffs, but I have believed that they would be in the hunt and finish around .500 the past few seasons and would have grown into a contender by now. I'm tired of Jaguar hopefuls, so they have to show me on the field, not on paper, before I believe in them.
11) BALTIMORE RAVENS
This is where serious playoff contenders start, and the Ravens have a serious defense. If healthy, this is the best defense in the AFC North, and probably even if they suffer a few short-term injuries. However, this offense might struggle to out-gain the Browns, and that's why they are so low. Defense does win championships, but the offense needs more than 10 points to allow them to do so.
10) LOS ANGELES CHARGERS
I started typing San Diego, again, before I wrote Los Angeles (by the way, Charger fans, it's not like it's a terrible commute, Green Bay is farther away from Milwaukee). Anyways, the Chargers have a lot of really good pieces, and a lot of them are offensive weapons. I might even go as far as to say that this is the deepest offense in the AFC, possibly even including New England. And the defense has pieces like Brandon Mebane, Casey Hayward, Joey Bosa, Melvin Ingram and Jason Verrett. Don't sleep on the new LA team.
9) DENVER BRONCOS
I thought Denver's defense had lost more than they did this off-season, and no they aren't exactly the same as the Super Bowl winning defense. But, Denver's defense is still the best in the conference (on paper) and a force to be reckoned with. If Paxton Lynch or Trevor Siemian develop into something like Joe Flacco, we could have the 2012 Baltimore Ravens all over again.
8) MIAMI DOLPHINS
This is the lowest ranked of the AFC playoff teams from last season, and that is partially because they had to go on a hot streak to even make the playoffs. Not only that, but a couple of teams above them have gotten better, and Jay Ajayi is still unproven in my mind. Miami will be solid, but I'm not ready to call them a consistent postseason team.
7) TENNESSEE TITANS
I kind of think the AFC South will end up with a tie between Tennessee and Houston for the division, and a tie three games lower between Indianapolis and Jacksonville. Tennessee is still a year away, and they don't quite yet have the star power and defense (and possibly passing game) to definitely declare a postseason team. Trust me, they will be pretty good again this season, but I still think that Houston is class of the AFC South and Tennessee is a year away.
6) CINCINNATI BENGALS
I don't understand why the Bengals struggled last season, but this year they won't have the injury problems to start off the season at least. They also have a second receiver who is capable of catching passes, and the defense still looks like it has depth on all levels. This is Marvin Lewis' last chance of his last chances to win a playoff game, though.
5) HOUSTON TEXANS
They are the cream of the AFC South crop, and with JJ Watt back ready to join the top pass defense in the AFC, look out. If DeShaun Watson plays like he is the best QB in the rookie class (like I believe), this team will finally be complete. They have a running game already, the defense took a step up last season (especially JaDaveon Clowney) and add a passing game and you have a possible Super Bowl contender.
4) KANSAS CITY CHIEFS
Of the top seven, the Chiefs are probably the ones that I have the least amount of faith in at the moment. For one, they play in the toughest division in football. Two, the Patrick Mahomes draft choice might (might) rattle Alex Smith, and three, they are getting old. I've always had respect for Andy Reid and the Chiefs' organization, but something tells me that things might unfold in a negative way sooner than later.
3) PITTSBURGH STEELERS
Somebody will get suspended prior to the conclusion of the 2017 off-season, and the defense isn't quite good enough yet. That's why I don't think the Steelers are the second best team in the AFC (c'mon, if you really think they can compete with New England for the top spot at this moment, go here http://www.behindthesteelcurtain.com/). They have a dynamic offense and a solid defense, and they should be pretty similar to the 2016 Steelers.
2) OAKLAND RAIDERS
Well, the cover gave it away, me saying that I believe New England is number one. Oakland could have easily been the top seed in the AFC last season, but they lost Derek Carr and things unraveled. Now, they have a pretty complete team, and seem set to make a legitimate run at Super Bowl 52.
1) NEW ENGLAND PATRIOTS
I don't like putting them here, or that Tom Brady has more Super Bowl rings than Aaron Rodgers, Brett Favre and Bart Starr combined, but at this moment it isn't a question. The Patriots are number one until they go 10-6 and lose in the AFC Wild Card. (by the way, he isn't better than all three of them combined, rings does not mean somebody is better than somebody else).