Packers' Positional Previews: Outside Linebackers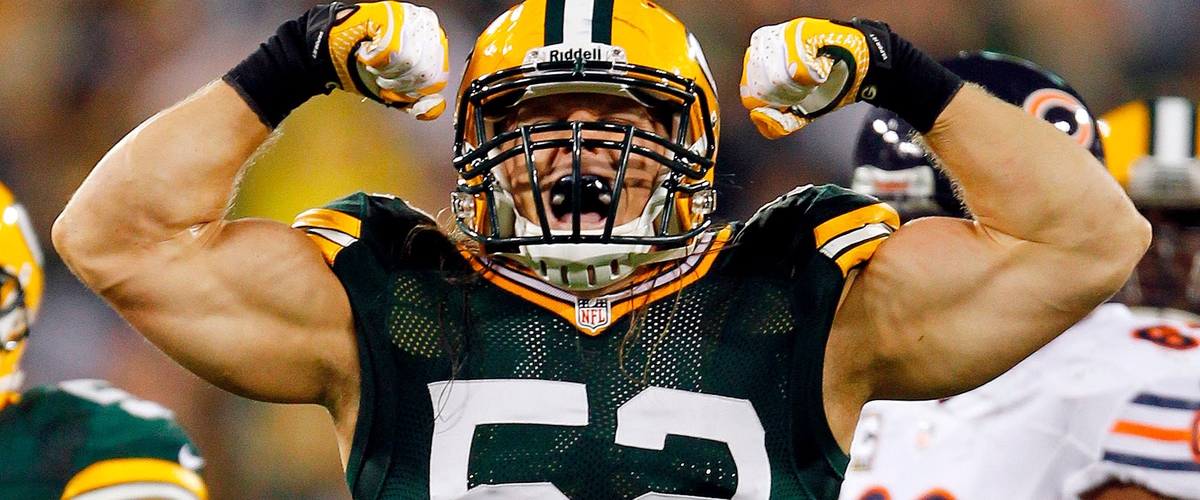 The Packers have been pretty good at outside linebacker over the past eight seasons or so, and a huge reason for that is the man on the cover, Clay Matthews. However, him being 31 now and entering his ninth season puts a lot of pressure on the team for not only shoring up that position this season, but for the future. Some would go as far as to say that they did the opposite of that during the off-season, letting Julius Peppers and Datone Jones walk, but they do have some intriguing options besides Matthews and Nick Perry. Here they are.
PLAYERS
#52 Clay Matthews; 9th season out of Southern California
Stats: 24 tackles, 5 sacks, 1 forced fumble
That's in only three quarters of a season vs. a full season, and only nine starts, so you shouldn't be too alarmed by the stats. However, add an extra four games on, and you only get 6.25 sacks and 30 tackles, which is not the production we need out of him. He's lacked health for so long, however, that his stats may just never be the same. That's okay, if he can produce what Julius Peppers did his first two seasons in Green Bay (about 8 sacks and 2-4 turnovers caused).
#53 Nick Perry; 6th season out of Southern California
Stats: 52 tackles, 11 sacks
Perry had his career year last season, which brought him a big contract extension. Perry should basically be the number one guy next season at the position, and hopefully he will be able to make a full 16 games healthy. His presence frees up Clay Matthews more, and he is vital to this pass rush.
#91 Jay Elliott; 4th season out of Toledo *undrafted
Stats: 19 tackles, 1 sack
Elliott has been the preseason favorite and special teams ace of the Packers for years now, and this is his time to shine. With Peppers and Jones now gone, and nobody else besides Perry and Matthews solidified into their roles, Elliott has his last chance at earning significant playing time. It's now or never for him, and hopefully, that has a positive effect on his performance.
#51 Kyler Fackrell; 2nd season out of BYU
Stats: 18 tackles, 2 sacks, 1 forced fumble
Fackrell didn't play a ton last season until injuries to Matthews and Perry caught up to the roster, but he did make his snaps count. Fackrell was an old rookie, he's already 25, so his time is also now.
#45 Vince Biegel; Rookie out of Wisconsin
Stats: 44 tackles, 4 sacks
Most Packer fans know Vince Biegel well, as he came out of Wisconsin. Most also know that those stats are diluted due to injury and an outside LB at Wisconsin by the name of TJ Watt, so his numbers don't fully show his effectiveness. If Biegel's foot is healthy, look for him to not only make the team, but to potentially wind up as the third outside backer.
#93 Reggie Gilbert; 1st year out of Arizona *undrafted
Gilbert didn't play for the Packers last season, and didn't do enough to really warrant much except this. I'm hearing he's a dark horse to be a contributor next season.
#56 Johnathan Calvin out of Mississippi State, #49 Derrick Matthews out of Houston and #59 Josh Letuligasenoa out of Cal Poly are all undrafted rookies. They will be fighting for a practice squad spot most likely.
So, this group doesn't appear as strong as it has in recent memory, but this year is the chance to build a foundation at the position for years to come. Not only with Nick Perry's contract lasting four seasons, but both Fackrell and Biegel are young enough to be cheap enough to have on the team for a while.
As far as this season goes, I think this group is average in comparison to the rest of the NFL, and the depth is there, albeit inexperienced. Matthews should put up better numbers than he did last season, and Perry probably won't have 11 sacks again, so they'll basically combine for the same effectiveness. It all relies on the second string, this season and beyond.