Giants eclipse last seasons' hope totals, beat LA in process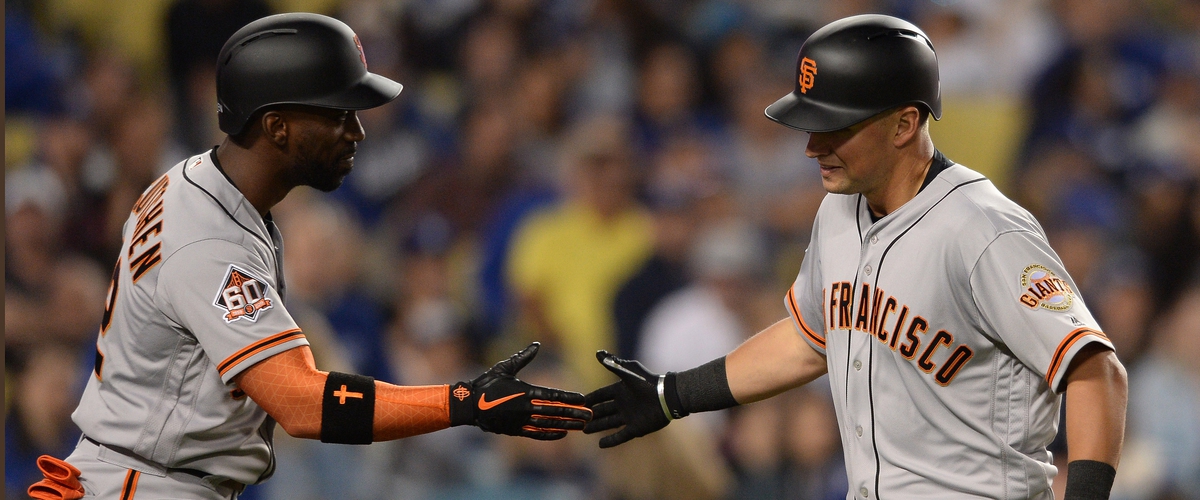 Did anyone have Joe Panik single-handedly outhitting the Dodgers so far this season in their predictions? Didn't think so. Two games into the season and we're seeing the brand of baseball that led the Giants to success in recent years. Get solid pitching, defense, and some timely hitting to lead the way to wins. Is that going to be successful the entire season? Probably not, but hey these two games have provided more joy than the entire season combined last year, so let's enjoy what we have so far.
I mean, Panik's two game winning homers have came off Clayton Kershaw and Kenley Jansen, who should have seen that happening. Of course we can't talk about this game without talking about our favorite dreadlocked shimmy-master. Johnny Cueto pitched a gem of a game. Going 7.0 innings pitched, while being perfect until the sixth, and absolutely shutting down the Dodger offense with four strikeouts. The performance from Cueto is a promising one, especially after having such a rough season last year that saw him go 8-8 with a 4.52 ERA. One of the main concerns with Cueto this year was to see if he could bounce back from last season. If those pesky blisters can stay away this year, Cueto has the chance to make a real impact. And no, it's not too early to be thinking like that, take that negative energy to . If getting excited off of the first two games of the season is wrong then I most definitely don't want to be right. Seeing the Dodgers struggle is always a sight that will get me excited, especially if it's coming off of clutch home runs from Joe Panik of all people. This is the type of baseball I love to watch, torture. So im going to strap in for the rest of it, come along with me if you want, but im going to sit back and embrace the pain of these close games, because you know its what you love to watch.