Grading The Warriors Off-Season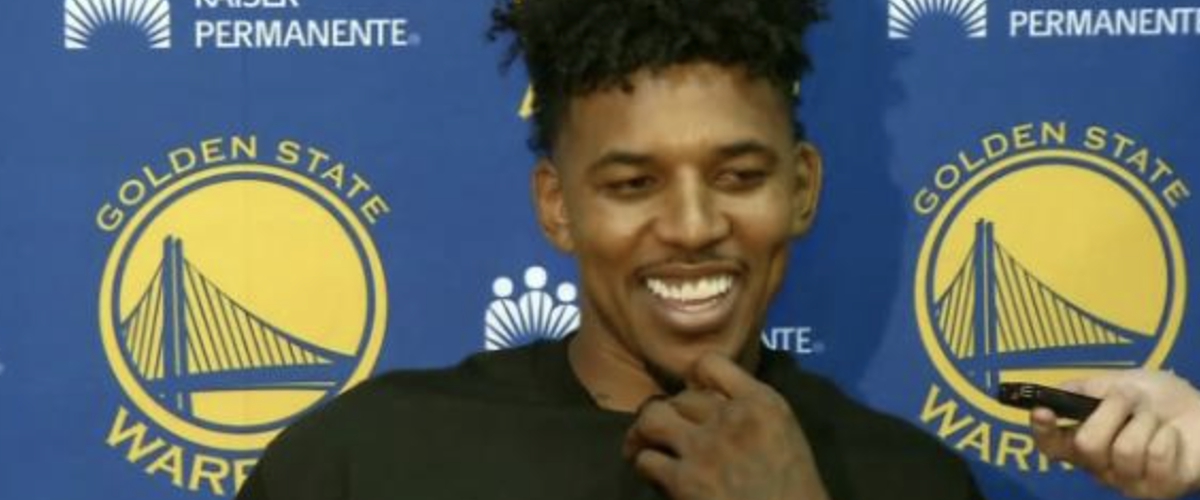 Before we get into this, there's something we need to understand. The Warriors did not have to add any pieces this off season. After resigning Curry, Durant, Iggy, Livingston, and McGee, everything would have been just fine. Bob Meyers literally could have just sat at his house and done absolutely nothing. Instead, Meyers saw an opportunity for this super team to get even better. Yes, that's right, the team that just steamrolled it's way through last years playoffs had a desire to avoid complacency and add more talent to a team that already has a ton of it. How did they do it? With ability to spend a ton of money without thinking twice about it.
For starters, the Warriors managed to retain all of their major talent, which is something that has been extremely overlooked. Resigning Curry to a super max deal and having Durant take a pay cut to stay with the team were deals that everyone expected to see. As for their other UFA's, such as Iggy, Livingston, and Javale, having them leave for more money or a bigger role on another team was a very real possibility. For example, Iguodala was heavily linked to teams like the Spurs, Lakers, Kings, and Rockets. We might have for him staying, but regardless, he's back for three years at $48 million. The Warriors even managed to bring back David West and Zaza Pachulia on one year contracts. The fact that the Warriors had that many players eligible to leave makes it even more impressive that they were able to convince those players to stay for at least another year.
Another amazing aspect of the Warriors off season is what they got in the draft. In fact the statement shouldn't be what they got, but who they got. Jordan Bell was an excellent pickup that the Warriors had absolutely no business getting. The fact that Bell managed to slide out of the first round is inexplicable, add that to the fact that the Bulls allowed the Warriors to buy their second round pick for $3.5 million, and you have an extremely fortunate GM in Bob Meyers. Bell was a major defensive presence in Oregon, that's something that he could very well develop into at the professional level. If he does, the Warriors could have another Draymond like player on the squad, which will make their already top rated defense even more dominant.
Of course, what people really look for in an offseason is who their team was able to pry from free agency. Once again, the Warriors hit it right on the money. Nick Young is a great pick up for this bench that will have even more power from behind the arc. Young provides an ability to let the Warriors shoot from deep even with mainly bench players on the floor. However, there is one move that seemed to fly completely under the radar this offseason. The Warriors very quietly picked up Omri Casspi. While he may not have one of the biggest names in the association, Casspi is a career 37 percent free throw shooter. That's an addition that is sure to lift up a bench that already has plenty to work with. Overall Young and Casspi are some very nice additions that will mainly help the Dubs give a bit more rest to Steph and Klay.
So yes, the Warriors somehow found a way to get exponentially better this offseason. It cost them quite a bit of money to do it, but because they were willing to spend so much, they're in the same position they were last year. The Warriors will once again be in the drivers seat for an NBA championship, regardless of all the other big name moves that have been made around the league this offseason. So get ready to see a potentially more dominant Warriors squad, as well as more complaining from fans around the league on how Golden State has "taken the fun out of the NBA".