In all reality, you don't want LeBron going to the Warriors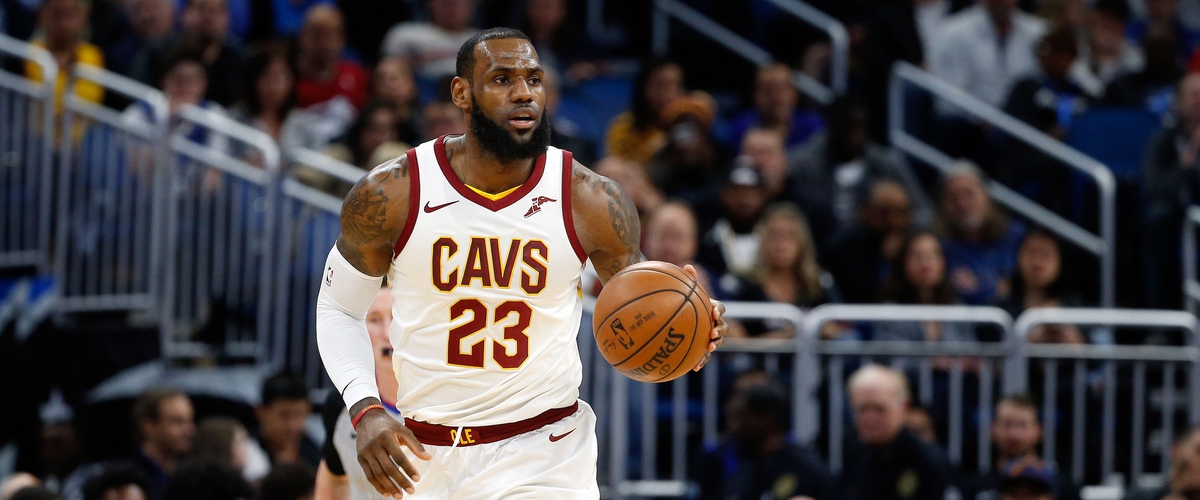 Forgive me.
Im sure you've already given heavy thought about destroying all your friends in 2k with a Golden State team featuring LeBron James. And Im sure you've also thought about how you're going to convince the bank to give you a small fortune of a loan so you can get season tickets to the Chase Center, so you can savor every little second the best player in the world is spending on the best team in the world. However, it's time to take a step back and seriously think about this.
Is LeBron going to the Dubs seriously what you want?
The team that already has a decades worth of talent and then some, is one you think needs improving? Nonsense. In fact, LeBron going to the Warriors would really prove to be a huge mistake that would cost the Warriors a shot at a multi-year dynasty. And no, I'm not just trying to bait people into reading this by offering up a flaming hot take, there's an argument to be had here.
For one, LeBron is not going to come cheap, and in this case, the term "cheap" is referring to a whole lot more than just money. LeBron is asking for a max contract, and if the Warriors can't even get themselves in a position to do that, he won't even answer the phone when Bob Meyers makes the call. The Warriors would have to start a total fire sale.
Klay? Gone.
Iggy? Gone.
Livingston? Gone.
That non Curry or Durant player whose jersey you literally just bought? GONE.
Hell, even Draymond may have to find the exit if the Warriors go through with this.
While the Warriors have proven to the league that they can, and will, find a way to get whoever they want, they'll have to hold back on this one. The Warriors already have the highest payroll in the league, and if they try to create a situation for themselves where they take a shot at LeBron and it fails, the Warriors will be in complete disarray.
LeBron could wind up somewhere like Houston and team up with Harden and Paul and create a team that could destroy a depleted Warriors roster. To LeBron's credit, that could be exactly what he wants. The Warriors have shown aggressiveness in the past by trying to land Dwayne Wade, Paul George, and even Kyrie Irving when they were all on the trade block. Assuming this rumor is true, LeBron could be trying to take advantage of that aggressiveness and get the Warriors to deplete their roster for nothing, allowing him to take back the NBA and start winning rings consistently again.
To his credit, that would be an underhanded, but genius move.
But c'mon, would you seriously want this to happen?
The Warriors would legitimately have no threat to them for years, and watching games wouldn't even evoke emotions out of fans anymore.
It would be like if Darth Vader just said "Fuck (breathes deeply) it" and just joined the rebellion.
The rest of the franchise would be way too predictable, and you would have no desire to watch anymore Star Wars movies
The entire franchise would be ruined, (not that "The Last Jedi" didn't do that for some people already).
So give this some second thought, hell, even make a custom LeBron jersey if you want to. But hopefully you'll see why the Dubs should be against even trying this move.
On the other hand, it would be cool to see have to now become a LeBron fan.