It's The End of May. How Should We Feel About The Washington Nationals?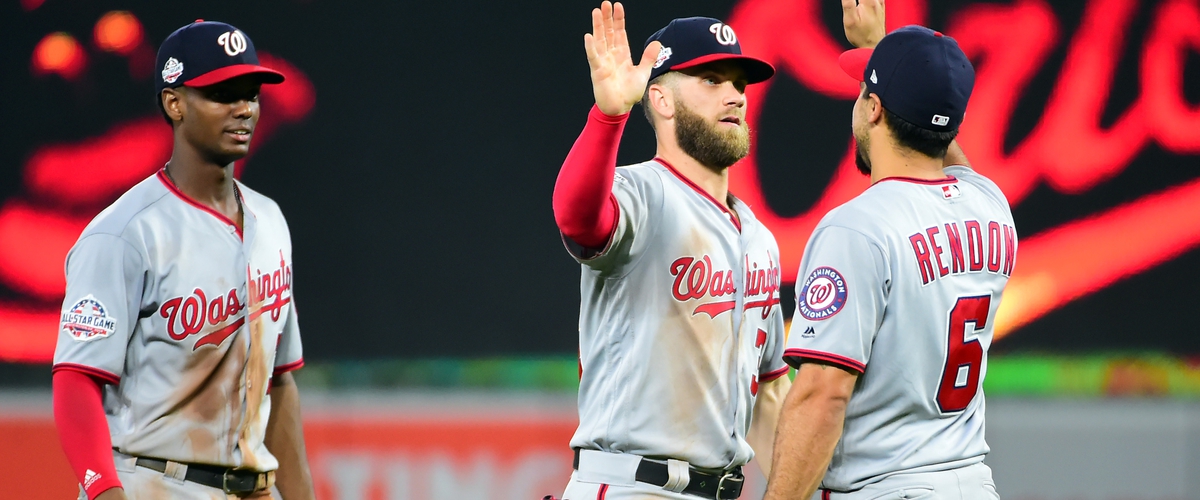 It's the end of May, the time that many say is the time to start paying attention to the MLB standings. We're on the brink of a stretch where contenders will start to separate themselves from pretenders, buyers from sellers. After a sluggish 11-16 start to the season, the Nationals have gone a scorching hot 21-6 to bring their record to 32-22 for the year. The Nats have also climbed the standings and currently sit in first place, a half game up on the Atlanta Braves, after falling to fourth to begin the season. There is still a lot of baseball left to be played, but the Nats are beginning to show us that they are who we thought they were after some uncertain moments in April. So, how should Nats fans be feeling right now?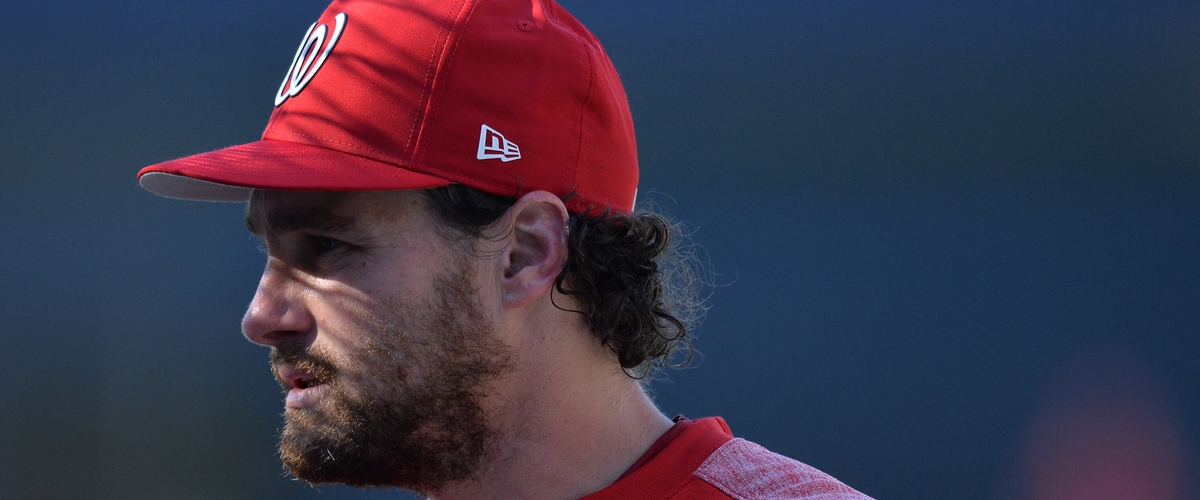 In short, Nats fans should be feeling pretty good at the moment. A big reason why the Nationals struggled early in the season was injuries. All-Star second baseman Daniel Murphy is yet to play this season after undergoing knee surgery in the offseason. Left fielder Adam Eaton played just eight games before tearing cartilage in his left ankle and eventually undergoing arthroscopic surgery. Third baseman Anthony Rendon missed two weeks with a toe fracture. Catcher Matt Wieters played just 23 games before suffering a hamstring strain and going on the disabled list. First baseman Ryan Zimmerman struggled early on and is currently on the disabled list with an oblique strain. The Nationals have been forced to rely on a patchwork lineup at times. The bullpen has struggled with injuries as well. Koda Glover and Joakim Soria are yet to pitch this season. Setup man Ryan Madson is currently on the DL. This has affected the Nats' depth in the pen, and has forced new skipper Dave Martinez to overuse a couple of his stalwarts. Brandon Kintzler and Sammy Solis are among the National League leaders in relief appearances, and have struggled at times with the heavy workload.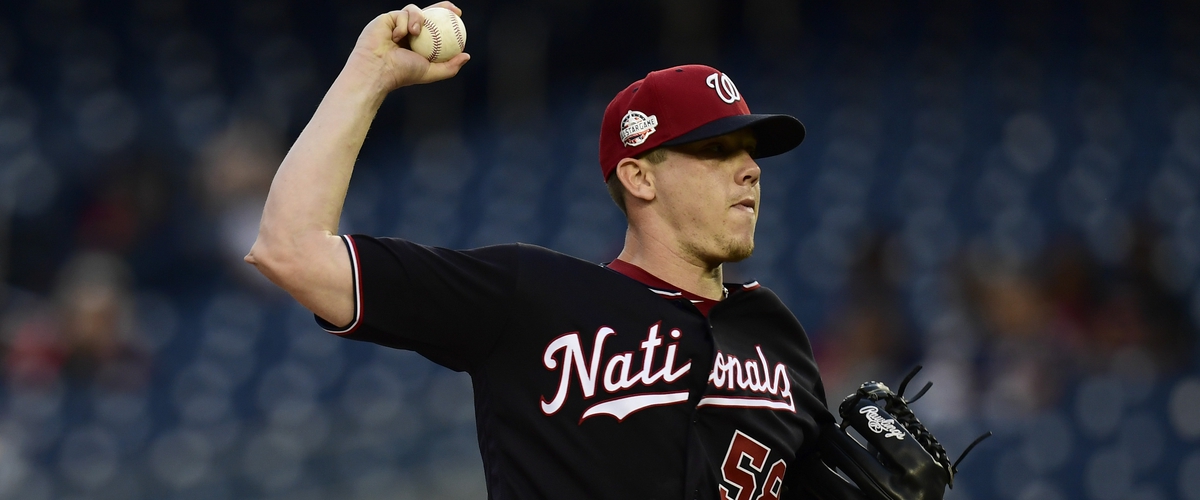 Despite the injury issues, the Nationals have gotten key contributions from a variety of unexpected sources. Utility man Howie Kendrick was excellent before going down with a torn achilles tendon, slashing .303/.474/.805 (batting average/slugging percentage/OPS) with a 115 OPS+ in 40 games. Wilmer Difo has been an important contributor as well. He's been slightly below average with the bat, slashing .264/.378/.720 with an OPS+ of 95 (league average is 100) but has provided important versatility defensively. Difo has accumulated 1.0 WAR in 50 games, putting him on pace for a 3 win season. Not an All-Star, but a valuable depth piece. Matt Adams was signed this offseason to provide a big bat off the bench, and has been excellent despite having to take on a bigger role. Adams has slashed .265/.583/.937 with 12 home runs and a 148 OPS+ as a National. He's fairly limited defensively, but is solid at first base and is a great option as a pinch-hitter. The Nats signed another veteran first baseman with a big bat, Mark Reynolds, to a minor league deal in April. Thus far, Reynolds has hit 6 home runs in just 13 games, providing a big boost to the lineup with Zimmerman still out. The Nationals also called up top prospect Juan Soto after Kendrick's injury. Soto has been a star so far for the Nats, hitting .375 in 10 games. Soto also became the youngest MLB player to homer since his teammate Bryce Harper in 2012. On the other side of the ball, Mike Rizzo has once again shown us why he's one of baseball's top general managers, making several shrewd signings to fortify pitching depth. Jeremy Hellickson, signed to replace Joe Ross, who is rehabbing from Tommy John surgery, has been stellar. In eight starts, Hellickson is 2-0 with a 2.30 ERA. Veteran relievers Justin Miller and Tim Collins, brought in on minor league deals, have also pitched well for the Nats in limited innings.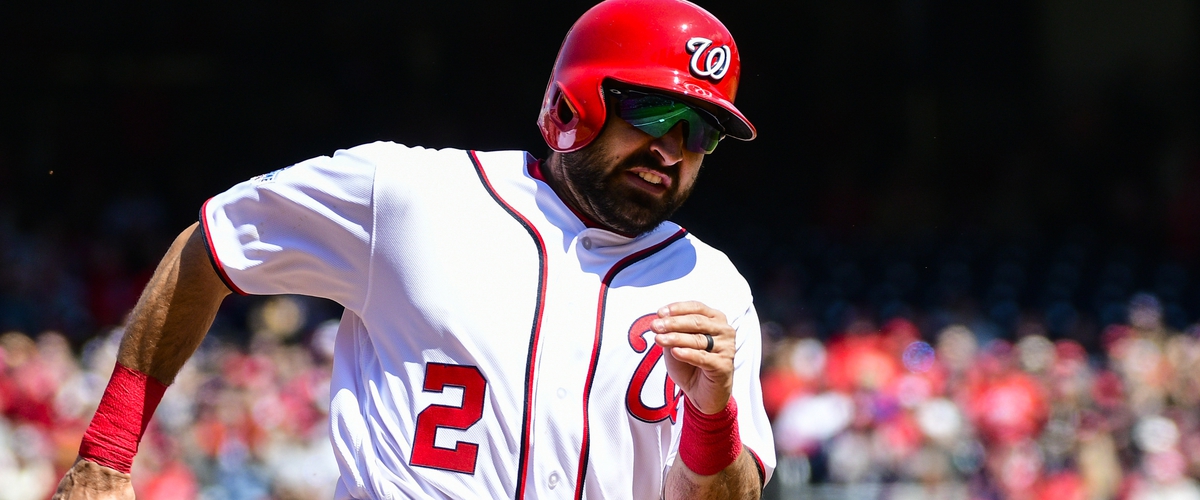 The Nationals are not only getting big contributions from their depth guys, but they are finally getting healthy. Murphy and outfielder Brian Goodwin are currently on minor league rehab assignments and should be activated within the next few days. Eaton is eligible to come off the disabled list on June 8th and currently plans to return at that date. Madson is expected to return this weekend against the Braves. Reinforcements are on the way, and this is without considering that Bryce Harper is currently hitting .238. Harper currently has a batting average on balls in play (BABIP) of just .209, so that suggests Harper is due for some positive regression. Elsewhere on the team, Trea Turner has been solid. Max Scherzer has been brilliant. Gio Gonzalez has been his usual maddening but effective self. Sean Doolittle has been lights out in the ninth inning. It's been a more eventful first two months than most Nats fans, myself included, may have liked, and it looks as if there will be a more sustained push in the divisional race from the Braves and Phillies, but the Nats look as if they'll be fine. They won't sustain their current 21-6 stretch for the rest of the season, but the struggles of April certainly look to be behind them.
Note: All stats courtesy of baseball-reference.com