Indians break American League record with 21 consecutive wins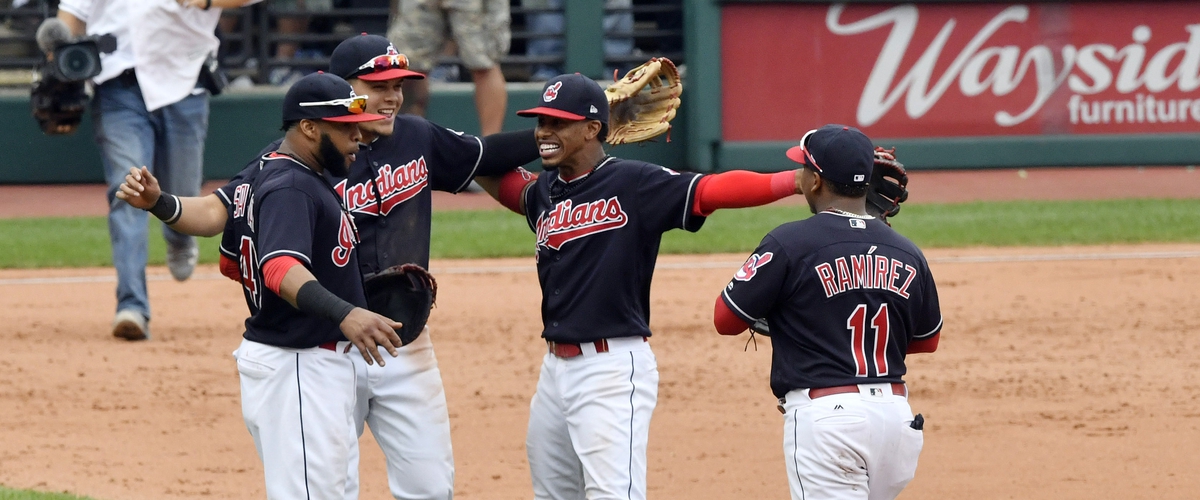 The Cleveland Indians broke the American League Record of 20 consecutive wins on Wednesday by winning their 21st consecutive game, the Indians defeated the
At 21 games the Indians streak is the second longest in Major League Baseball history, only behind the 1916 New York Giants streak of 26 consecutive wins.
The Indians have opponents over their historic streak, they have outscored opponents 139-35, posting an incredible 104 run differential. Starting pitchers are 19-0 with a 1.70 ERA. In 189 innings, the Indians have trailed in just four. They have also hit 41 home runs, while only allowing 35 runs total.
Fellow Cleveland sports super star LeBron James made a video congratulating the Indians on their remarkable run through history. James who was very supportive of the Indians last year during their run to the World Series went on to call them "The Cleveland Windians"
The Indians will continue their run towards the longest streak in baseball history Thursday when they