Lakers sign second largest jersey sponsorship deal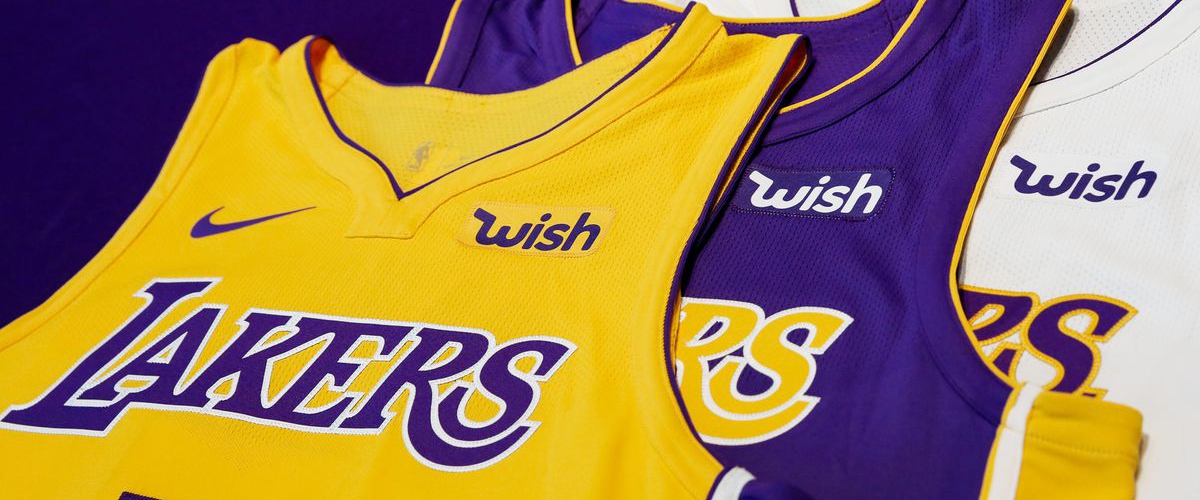 The Los Angeles Lakers have inked a multiyear deal with Wish, a e-Commerce platform based in California. As a result of the deal, the Wish logo will be featured on the Lakers jersey's over the course of the deal.
Wish, based in San Francisco is a e-Commerce company. Known for the Wish app, which allows consumers to purchase millions of items. Wish eliminates price mark-ups from retail stores, allowing the consumer to purchase directly from the factory.
According to , the deal is worth $12-14 million dollars annually. The deal is the second largest jersey sponsorship deal in the NBA, behind the
that they would begin selling ads on jerseys in the 2017-2018 season. Following their , the Lakers became the 16th team to reach an agreement on an ad deal, making more than half of the league to feature ads on jerseys.