The best in the west for a fifth straight year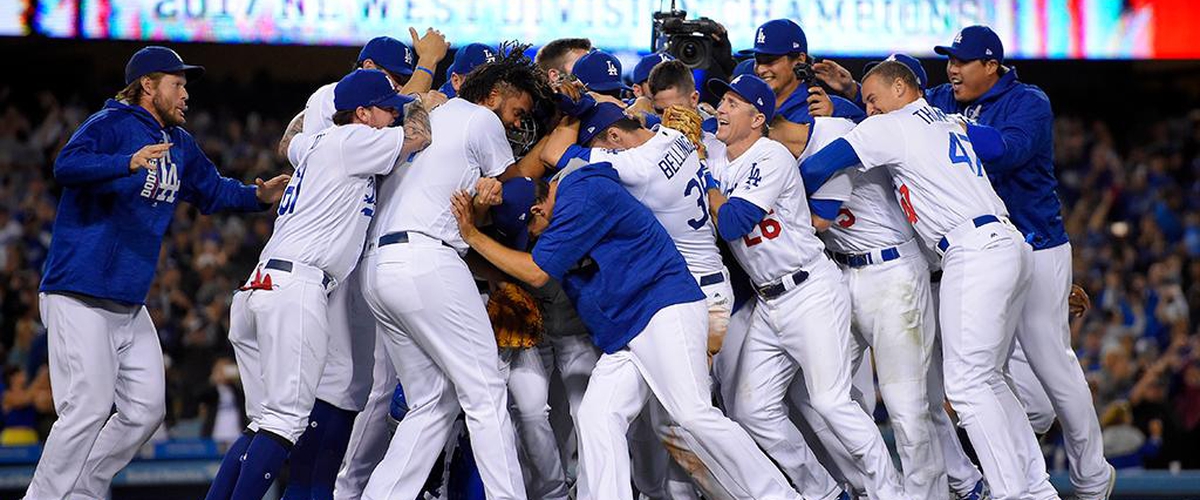 The Los Angeles Dodgers won their fifth consecutive National League Western Division championship on Friday after a against their rival San Francisco Giants.
The Dodgers scored all four runs in the bottom of the third, starting pitcher Rich Hill tied the game at one with an RBI double, followed by a walk to Corey Seager, then came the dagger, a three-run blast by Dodgers slugger Cody Bellinger made it a 4-1 game. The home run put the champagne on ice.
The home run by Bellinger was a historic one, his 39th home run of the year, which for most home runs in a season by a rookie.
Into the ninth inning, champagne on ice in the Dodgers clubhouse, and their closer on the mound, Dodgers closer Kenley Jansen entered the game looking for his 40th save of the year, but more importantly, a fifth straight division title on the line. Giants third baseman Pablo Sandoval led off the inning with a home run. Following the home run Jansen was lights out, striking out Denard Span and Jarret Parker. One out away, up came Ryder Jones to the plate, and Jansen got him looking, and the celebration began.
Into the clubhouse they went, ready to celebrate for a fifth straight year, but before they started Jansen had something to say. "We've been winning this for five years now, and I'm telling you from the bottom of my heart, I'm desperate for that ring, we all should be desperate for that ring." said Jansen. Then the champagne was popped.
The Dodgers will be looking to win their first World Series championship since 1988 this October. Their journey to capturing the ring that Jansen and the Dodgers desperately want will begin on October 6th, when the National League Division Series begins.