Four Ways the Mets Can Get Better in 2018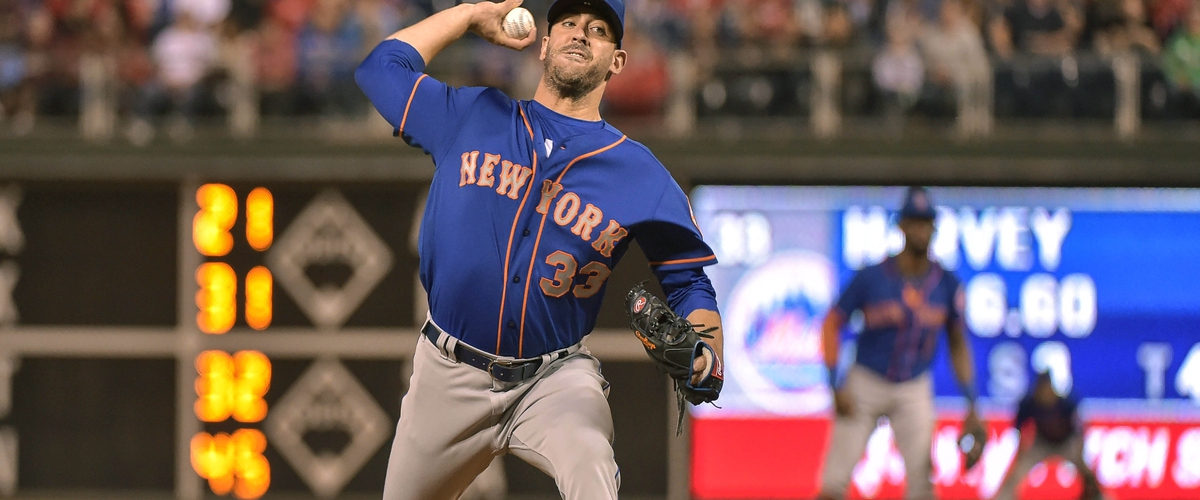 Mets fans on every corner of the globe will know that, without a doubt, the Mets were horrible last season. The pitching staff, with the sole exception of Jacob deGrom, was so horrendous every game felt like watching a horror movie. We couldn't seem to get rid of the injury bug either, with big names like Noah Syndergaard, Yoenis Cespedes, and Michael Conforto all getting hit that cost each player a large portion of the season. Watching the Mets last season was as about enjoyable as watching the Cleveland Browns play football (may Sam Darnold be their savior). But, as pessimistic as Mets fans are accustomed to being, maybe there are some things next season to be hopeful about.
There was a good start to the offseason because the Mets fromt office decided to completely revamp the coaching staff. The hiring of Mickey Callaway and his staff was a suprising move, but no one seemed to be outraged by any of the hires. The coaching staff most definitely needed changes, now the team needs to continue to improve with what resources they're given by the cheapest owners in sports (Fred and Jeff Wilpon, for those of you who do not know). So knowing that the Mets have very limited resources to work with, here goes my attempt to be a general manager in Major League Baseball.
1. Sign hard working free agents
The Mets have easily recognizable players already, with Noah Syndergaard being one of the best young pitchers in baseball and Yoenis Cespedes making his presence known with immense power. If the Mets are looking for marketability, they already have it, so don't go looking out for the obvious free agents like J.D. Martinez or Yu Darvish, but look for those that are known to work hard and not cost too much. Todd Frazier is a great example. He, as well as OF Austin Jackson and SP Jason Vargas are free agents that are clearly solid that will not be back breaking for Mr. Cheap and his slimy son (sorry, I meant Fred and Jeff Wilpon) to open their checkbooks and sign. As long as the Mets don't look too far into a free agent and overanalyze, it should be relatively easy to do. They already signed RP Anthony Swarzak to a cheap contract and they should continue to do so without breaking the bank.
2. Emphasize defense
The Mets were not the worst defensive team in the MLB last season, but it was obvious to anyone watching that they were not the best. An easy solution to fix that issue is to start those in the positions they deserve to play. That means Juan Lagares plays everyday in CF, they put someone in a permanent position (Wilmer Flores and Asdrubal Cabrera come to mind), and get a catcher that plays everyday. That means no more waiting on Travis d'Arnaud, it means play Kevin Plawecki everyday. The Minnesota Twins showed that defense can easily turn a team around, with Byron Buxton going from "bust" to a defensive wizard with star potential. The defense needs to be emphasized next season, which will help the pitching staff tremendously, giving them comfort to know that the defense as their back. Speaking of pitching staff...
3. Put Matt Harvey in the bullpen
Oh how far the mighty fall. Back in 2013, Matt Harvey looked like he would be winning numerous Cy Young awards for the next 15 years and have his number retired by New York. Now, he doesn't even look like a shell of his former self, he looks a lot worse. He seems to be unable nowadays to pitch for more than two innings without completely blowing up. Now if he can't start for the Mets, why not allow him to relieve for the Mets? It helps both sides of the issue. Harvey shows that he can be valuable to the club again while the Mets have an Archie Bradley type reliever that can work multiple innings and get out of trouble. Will he be Archie Bradley? No one knows. But it doesn't hurt to relieve Harvey of some of the burden he has as a starting pitcher. It will hopefully rebuild his confidence before he hits free agency.
4. The Wilpons sell the team
Does this one even need explaining? Owners who are selfish and inept have no business owning a New York franchise. If they sell the team this season, it'll feel bigger than winning the World Series. Truly.