Report: Cleveland trades D-Wade back to Miami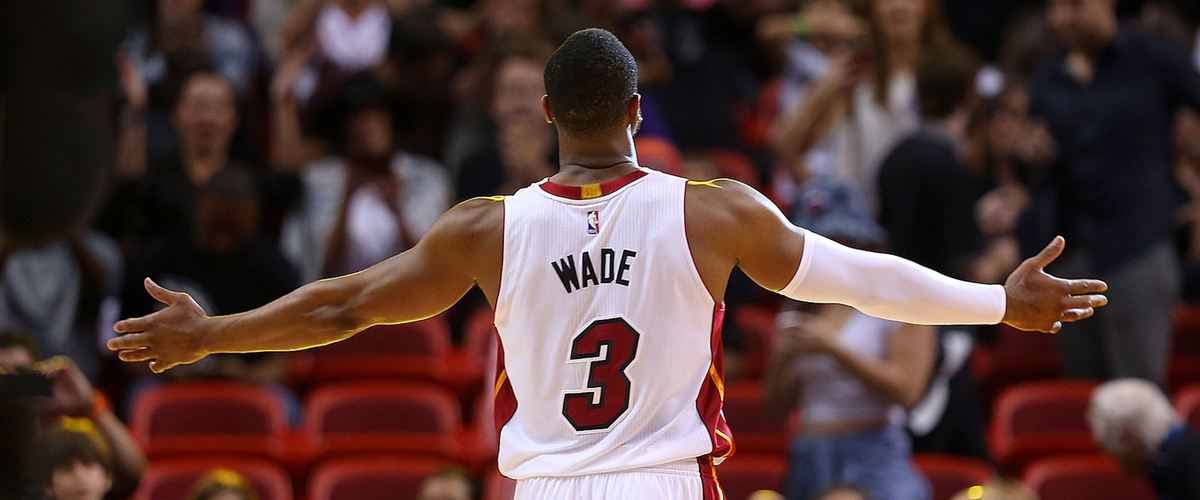 Cleaning house is an understatement to say the least, according to Adrian Wojnarowski, Cleveland has traded Dwyane Wade to the Miami Heat for a protected 2nd round pick. Dwyane Wade's tenure as a Cavalier lasted just 53 games.
This is shocking considering his relationship with LeBron James and many felt the two would reignite their championship winning ways in the Land. However, Wade was playing the smallest role in his career and accepted a bench role due to his poor play to begin the season.
Wade was averaging a career low in minutes (23.2), points (11.1), assists (3.5), and rebounds (3.9). It was a move that benefitted both parties, as Wade returns to the franchise that drafted him 5th overall in the 2003 NBA draft. He won three NBA titles with Miami including a Finals MVP in 2006.
Despite the nasty fall out between him and Pat Riley in 2016, Miami surely takes Wade back with open arms. They now add a solid bench scorer and the Heat currently hold the 7th seed in the Eastern Conference. Although he is 36, Dade County now regains their star who can mentor and check in on the young guys he left in 2016.
For the Cavs, this was one of three huge deals they made today. Youth and versatility were gained in Rodney Hood, Jordan Clarkson, Larry Nance Jr., and George Hill in earlier deals. Following a big overtime victory over Minnesota (140-138), Cleveland reshuffles their roster and now looks poised to turn things around.