Deuces Deuce
I don't usually write blog pieces on specific players, but today is something different. Today, Clint Dempsey announced his retirement from professional soccer at the age of 35 years old. The Texas-boy is a LEGEND of the game of soccer and should be remembered as one. The gritty forward was known for his physical player, vocal leadership, and no nonsense ability on the field. Clint started his professional soccer career with the New England Revolution in 2004. The 8th overall Superdraft pick scored 7 goals in his rookie season where he helped the Revs get to the Eastern Conference Finals and won Rookie of the Year. In 2005, he lead his team to a MLS Cup appearance by scoring 10 goals and 9 assists during the season. Dempsey made it back to the MLS Cup finals in 2006 after being hurt for a majority of the season, but the big boy from Texas was still able to score 8 goals for the Revs that season.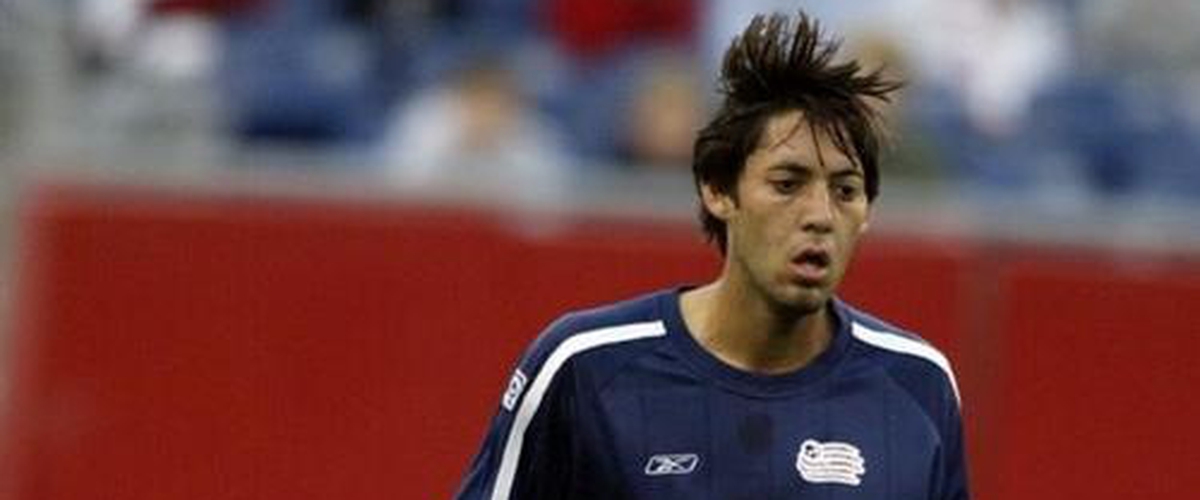 In 2006 Dempsey became a high transfer feed player out of MLS when Fulham bought him for $2 million. He joined Fulham along with fellow Americans, Brian McBride and Carlos Bocanegra. Dempsey made his Fulham debut in a 1-1 draw against his soon to be club, Tottenham Hotspurs. Dempsey's first goal for Fulham came in May match against Liverpool that won the game and saved Fulham from relegation. Dempsey's next season (2007-2008) was one where he saw more minutes and finished the season as Fulham's top scorer in the EPL with 6 goals. 2008-2009 was an even more historic and exciting season for Clint, he would be the key striker for the team that finished in their highest ever EPL table finish, 7th. He finished that year tied as the team's highest goal scorer with 7 goals. However, the most impressive thing is that meant Clint would be playing in the UEFA Europa League the next season. Dempsey's 2009-2010 season was added games but he was up the challenge. Through some injuries, Dempsey was able to finish the year with some amazing moments. Dempsey scored the game winning goal against Juventus in the Europa League with a chip over the keeper that was named "The Most Famous Goal In Fulham's History", as well as becoming the first American to play in a major European Final (losing to Atletico Madrid 2-1). In the 2010-2011 season, Dempsey made some club and country records with Fulham. He became the first ever American to score 10+ goals (finished with 12) in an EPL season, as well as, becoming Fulham's all time EPL scoring leader with 33 goals. The 2011-2012 season would be his last for Fulham in which he dominated. Dempsey became the second American to ever score a hat trick in the FA Cup as well as the first American to score a hat trick in the EPL. Dempsey would finish with 17 goals in EPL play and 23 in total competitions this season. His performance lead him onto a season with Tottenham where he would go on to score 7 goals in EPL play and total 12 across all competitions.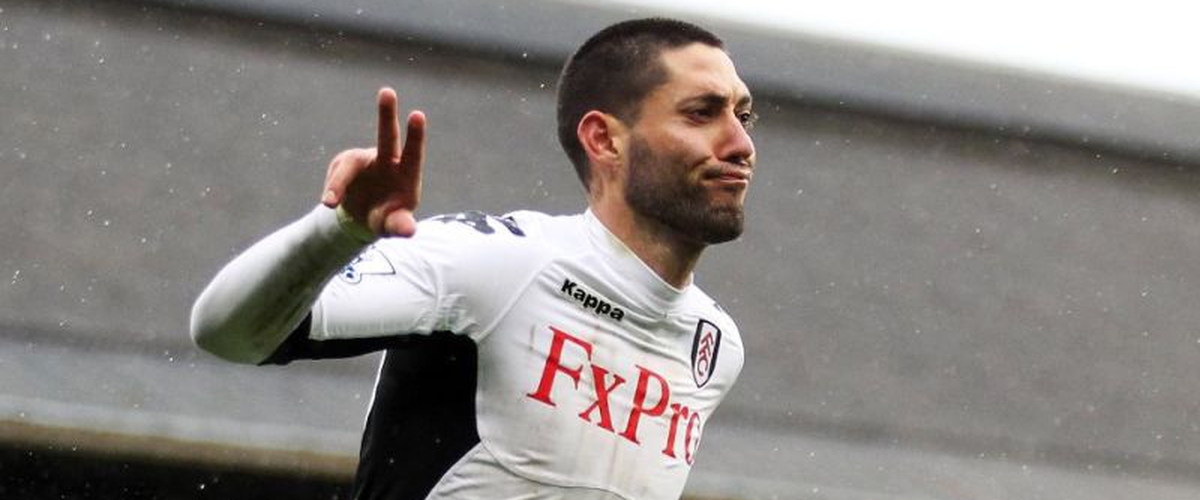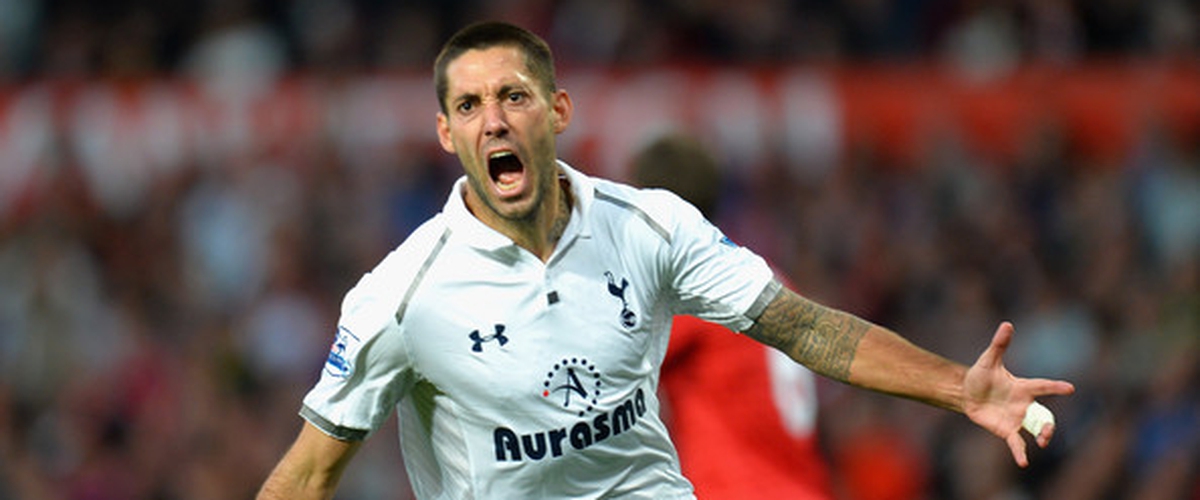 In 2013, Clint made the move back to MLS where he would go on to play for the Seattle Sounders. Clint was only able to play in 12 combined games for the Sounders that season scoring 1 goal. However, with an off-season, 2014 was big for Clint as he was able to score 15 league goals for the Sounders, win the U.S. Open Cup, and win the Supporters Shield. 2015 was a year filled with some drama and laughs as one of his most memorable moments occurred. During the U.S. Open Cup, Dempsey was given a straight red card for ripping up referee Daniel Radford's notebook in protest. He was suspended for three games and fined, but he did give us on Twitter one of the best GIF's around. In 2016, Clint was only able to play in 17 MLS games due to an irregular heartbeat and had to sit out the rest of the season. However, that season he did finally win the MLS Cup he was never able to get during his time with New England. Clint was able to make a comeback and would be a key part to Seattle's MLS Cup runner up season in 2017 where he scored 12 MLS goals. Finally, this season (2018), Clint has only been able to make 9 total appearances for the club and scoring 1 goal.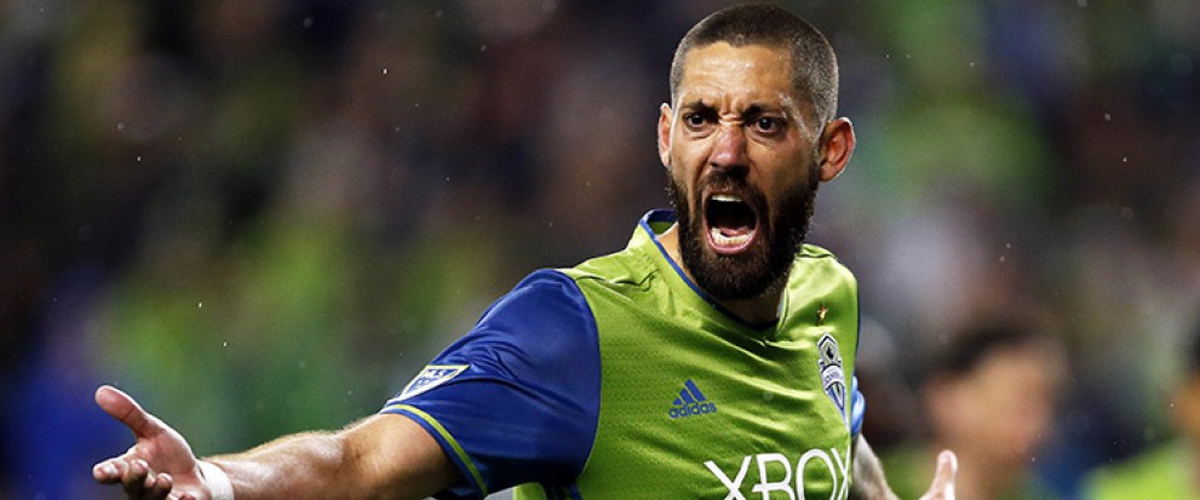 Clint's club career was fantastic but as an American soccer fan, Clint brought the HEAT in the red, white, and blue. Clint made his first appearance for the USMNT in 2004 in a World Cup Qualifier against Jamaica. The following year he would score his first of many goals for the USMNT in a 2-1 loss to England. Dempsey would go on to score a SHIT ton more goals and feature for the USMNT in countless friendlies, World Cup Qualifiers, the 2005 Gold Cup, 2006 World Cup, 2007 Gold Cup, 2009 Confederations Cup, 2010 World Cup, 2011 Gold Cup, 2014 World Cup, 2015 Gold Cup, 2016 Copa America Centenario, and finally the 2017 Gold Cup. Dempsey featured in 141 games for the red, white, and blue scoring a total of 57 goals which left him tied for 1st all time in U.S. international goals with Landon Donovan. He also has finished 4th all time in U.S. assists with 20.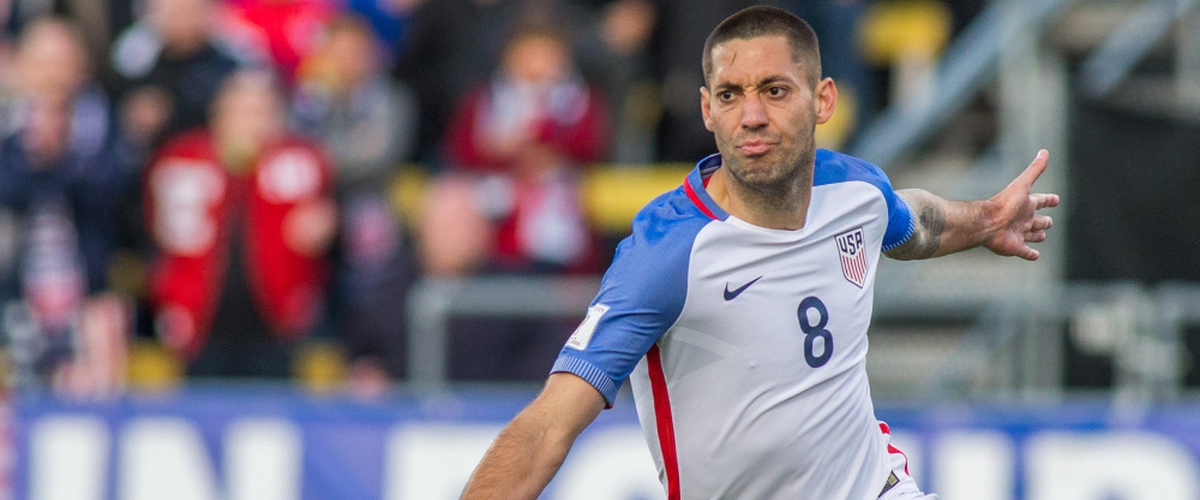 For a quick breakdown of all Dempsey's accomplishments here you go:
-3x MLS Cup Runner Up
-1x MLS Cup Winner
-1x UEFA Europa League Runner Up
-1x Supporters Shield Winner
-1x U.S. Open Cup Winner
-2x Fulham Top Scorer
-2x Fulham Player of the Year
-1x Confederations Cup Bronze Ball
-1x Confederations Cup Team of the Tournament
-1x CONCACAF Gold Cup Top Scorer
-3x U.S. Soccer Athlete of the Year
-4x MLS All Star
-1x MLS Rookie of the Year
-1x MLS Comeback Player of the Year
-1x FIFA Confederations Cup Runner Up
-1x CONCACAF Gold Cup Runner Up
-3x CONCACAF Gold Cup Winner
-Tied for 1st on all time USMNT goal leader
-4th all time USMNT assist leader
Clint Dempsey is a LEGEND! He is the greatest soccer player to dawn the red, white, and blue and has one of the greatest club careers for a U.S. soccer player ever. Clint if you read this, thank you for the goals, the assists, the memories, and the rap songs. #DeucesDeuce