MLS Aces Week 13 Team of the Week
GK: Jesse Gonzalez, FC Dallas
1x MLS Aces Team of the Week
Coming back from injury and looking absolutely fantastic in the process. Gonzalez and the FC Dallas defense shutout their opponents but wasn't due to not being tested. JeGo (as I like to call him), has to come up clutch and make a total of NINE saves to secure the three points in week thirteen.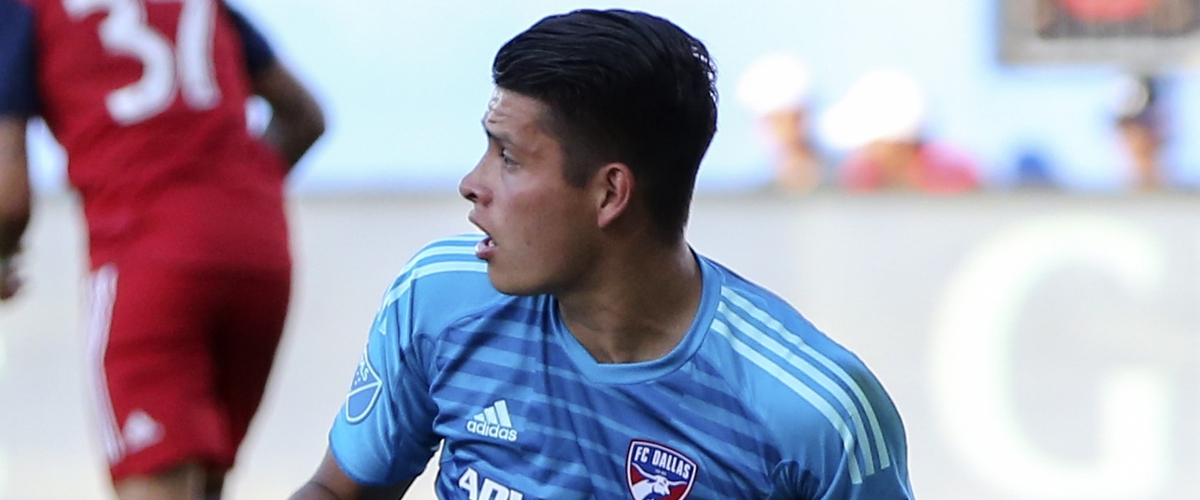 DEF: Alejandro Fuenmayor, Houston Dynamo
1x MLS Aces Team of the Week
Funemayor is a young offseason signing for the Dynamo that I believe in a few years, he will develop into a good starting center-back. This week Fuenmayor filled in the starting role on this defense and had a great performance. He was part of a backline that only allowed one goal to a tough NYCFC squad. Fuenmayor also added a beautiful headed goal in this one to start off his MLS scoring career.
DEF: Danilo Acosta, Real Salt Lake
1x MLS Aces Team of the Week
As of late, Acosta has been getting starting spots for RSL and I think his play shows that he should have been starting all year long. This week, Acosta was able to help Real Salt Lake shutout their opponent while playing extremely tough down that left-hand side of the field. Acosta is a guy who needs more and more playing time to continue to develop into an every game fullback. He was also able to get into the attack as well by assisting on a goal in this one.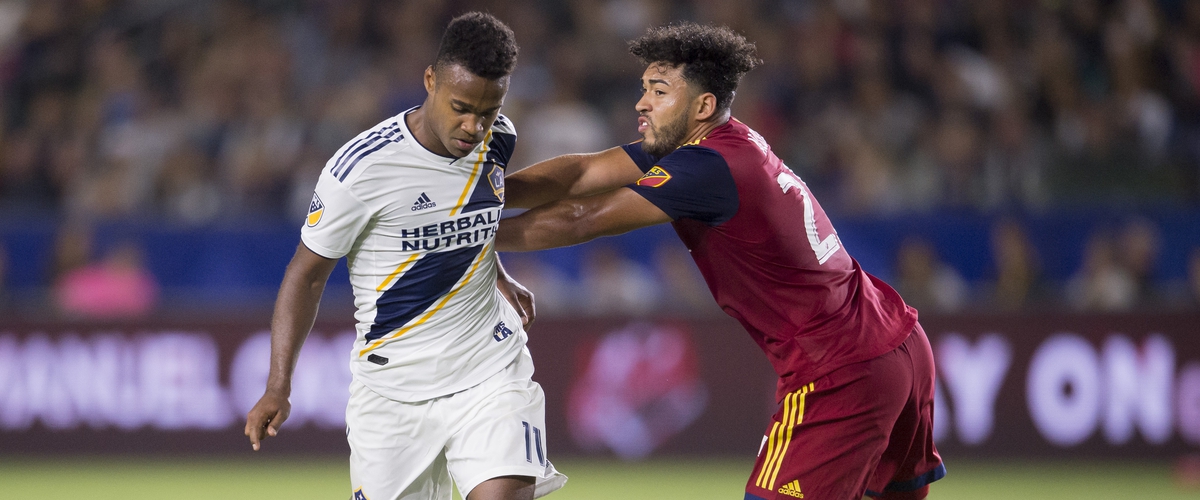 DEF: Bastian Schweinsteiger, Chicago Fire
4x MLS Aces Team of the Week
HE'S COMING BACK TO DEFENDER! Schweinsteiger was asked to bounce back to the defense once again, and once again he was able to thrive in that sweeper role. Schweinsteiger and the Chicago Fire defense only allowed one goal this week while playing some stingy stingy defense. He also was able to bounce up to his normal role in the midfield, and put in a beautiful pass for an assist this week.
DEF: Laurent Ciman, Los Angeles FC
2x MLS Aces Team of the Week
Ciman is the only defender this week that didn't factor in on the offensive box score, but that doesn't take away how much of a rock he was on defense. Ciman and LAFC only allowed one goal and literally swallowed anything offensively that may have started down the middle of the field. Ciman threw his bog body around this week and slowed the entire game down to LAFC's style of play.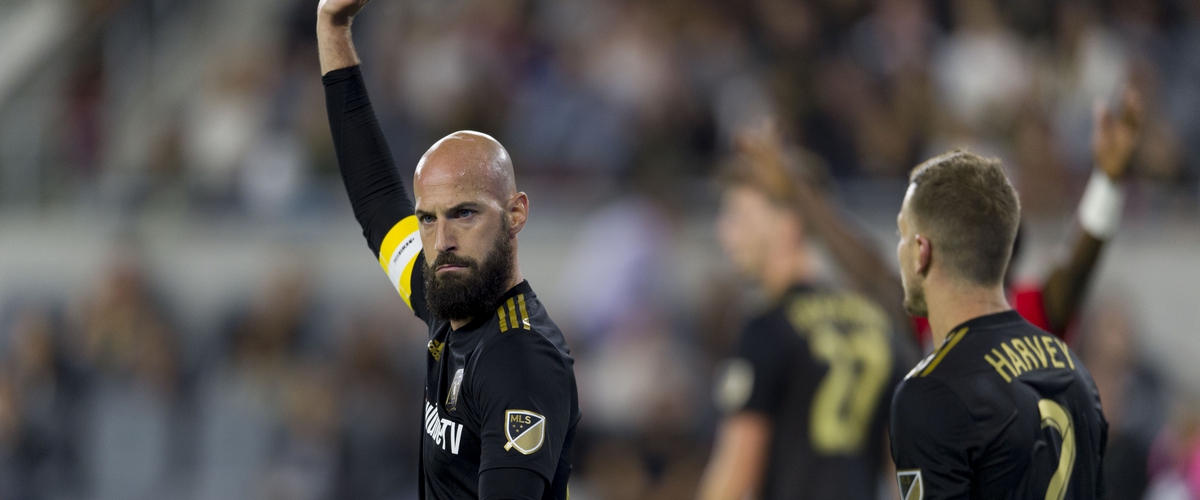 MID: Kellyn Acosta, FC Dallas
1x MLS Aces Team of the Week
As mentioned before with JeGo, it wasn't a perfect defensive game for FCD but holding a shutout means that your defense did do well overall. That started with their star defensive midfielder, Kellyn Acosta. We interviewed him on our podcast a few weeks ago, and he is a fantastic guy. This week however, he was able to play strong in front of that backline while at the same time able to pass well and record an assist.
MID: Romain Alessandrini, Los Angeles Galaxy
1x MLS Aces Team of the Week
Alessan-dreamy hasn't been the same level he was last year, but he has had his moments and this week was a great moment for him. He was one of the main reasons why the Galaxy were able to hold strong possession in the midfield. He was able to control the possession and flow of the game for LA. Alessandrini was also the lone goal scorer in this one to give the Galaxy three points.
MID: Christian Techera, Vancouver Whitecaps
1x MLS Aces Team of the Week
Here is the MLS Aces Player of the Week because, boy… did this little midfielder go OFF! Techera was able to help the Whitecaps get a point in this one that they looked like they were going to lose. Techera scored a hat trick and his first ever hat trick in MLS. A great game of taking control when necessary and beautiful finishing!
MID: Sebastian Blanco, Portland Timbers
3x MLS Aces Team of the Week
Not far off for player of the week was the Portuguese winger here. Blanco was able to factor in on all of the scoring for the Timbers as Portland won this game 2-0. Blanco assisted on both goals scored in this game by Sammy Arms and was the main facilitator as Diego Valeri hasn't really had a great season. A great week from Blanco should go overlooked here by the MLS faithful.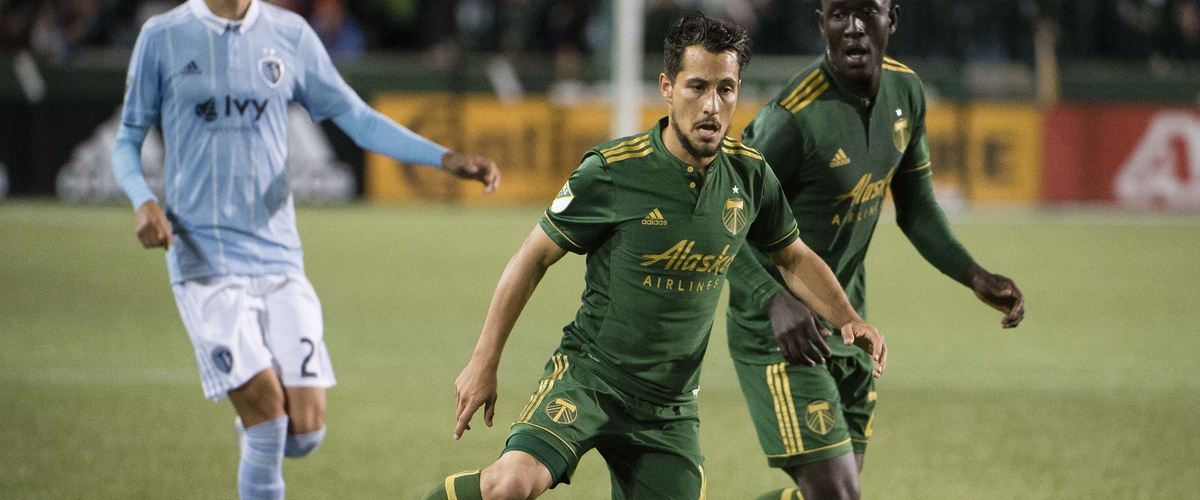 FOR: Maxi Urruti, FC Dallas
2x MLS Aces Team of the Week
FC Dallas had a great defensive week, but the offense was a little slow. Any slow offense needs a spark-plug and for Dallas their spark-plug's name was Maxi. Urruti would score the games lone goal and we able to do the typical Urruti; getting in key position, out working the defense, and an easy finish. A good game from Urruti lead a slow Dallas offense to a big win.
FOR: Samuel Armenteros, Portland Timbers
1x MLS Aces Team of the Week
I mentioned him before and here he is! Sammy Arms! He is a big big man and filling in for Fanendo Adi isn't easy, but he did it. Armenteros was able to bag two more goals after scoring his first in MLS only just the week before. Great game from Armenteros will probably lead to more minutes for him in the future.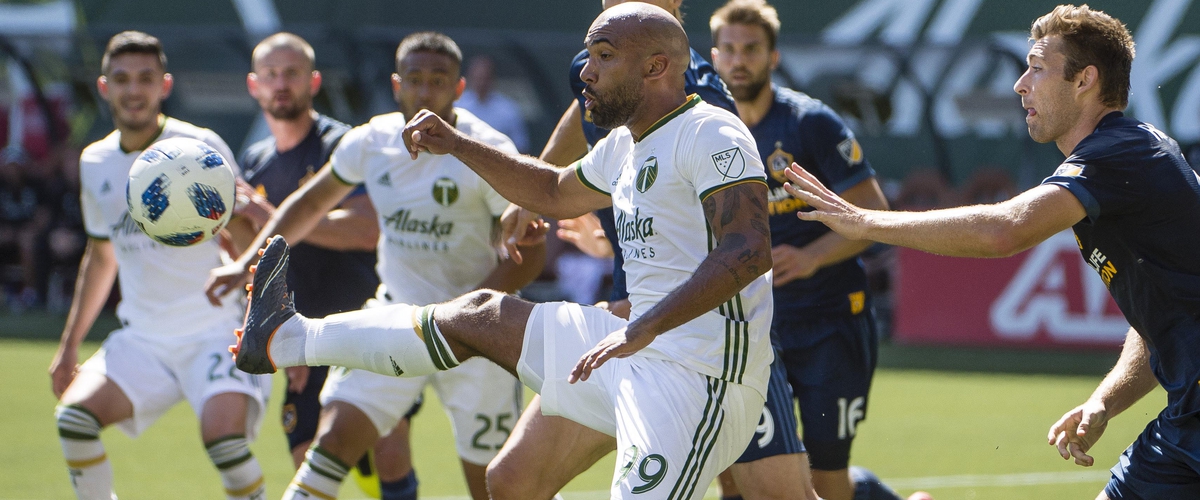 Bench:
GK: Joe Willis, Houston Dynamo
2x MLS Aces Team of the Week
-1 game
-1 goal allowed
-5 saves
-Win
DEF: Mark McKenzie, Philadelphia Union
1x MLS Aces Team of the Week
-1 game
-0 goals allowed
-Philly's best defender
DEF: Justen Glad, Real Salt Lake
2x MLS Aces Team of the Week
-1 game
-0 goals allowed
MID: Tomas Martinez, Houston Dynamo
2x MLS Aces Team of the Week
-1 game
-1 goal
MID: Aleksandar Katai, Chicago Fire
1x MLS Aces Team of the Week
-1 game
-1 goal
FOR: Teal Bunbury, New England Revolution
2x MLS Aces Team of the Week
-1 game
-1 goal
FOR: Alan Gordon, Chicago Fire
1x MLS Aces Team of the Week
-1 game
-1 goal