MLS Aces Week 30 Team of the Week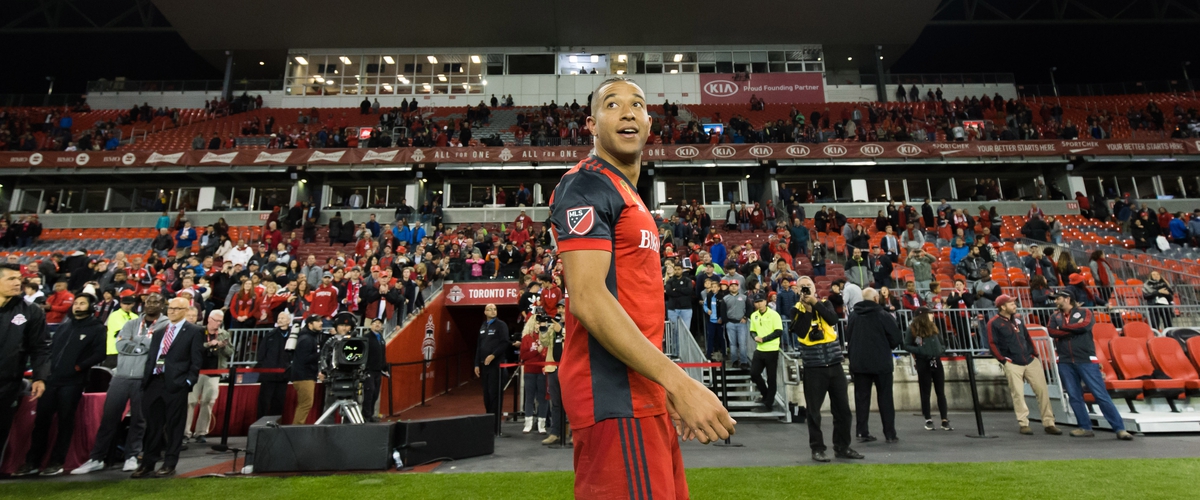 GK: Joe Bendik, Orlando City SC
6x MLS Aces Team of the Week
Joe Bendik has been in contention for goal keeper of the year with fantastic play all year long. Once again Bendik made some miraculous saves and kept Orlando City alive in both of their games this week. This week Bendik allowed one combine goals in two games played. Bendik recorded a total of nine saves and got four points in the process.
DEF: Leandro Gonzalez Pirez, Atlanta United FC
4x MLS Aces Team of the Week
Back to back weeks this man has made an appearance on the team of the week list. His play has been turned up to another level and this week he and the Atlanta United back line allowed zero goals to the Union and Revs. LGP is easily a top five centerback in MLS for me and I think he will be huge for an Atlanta playoff run.
DEF: Maynor Figueroa, FC Dallas
3x MLS Aces Team of the Week
FC Dallas has been on a poor slide in their last few weeks but now FC Dallas had a very good week and their defense looked as good as we expected it to be at the beginning of the season. One of those guys who showed up this week was fullback Maynor Figueroa. This week Figueroa and the FC Dallas backline allowed zero goals in two games while also taking on a goal.
DEF: Justin Morrow, Toronto FC
2x MLS Aces Team of the Week
What a week and Justin Morrow has to be the MLS Aces Player of the Week. First off, Morrow and the TFC backline allowed two goals in one game but that doesn't show Morrow's defensive impact. His speed up and down the sideline really helped TFC have an advantage over the Red Bulls. Morrow also had a hat trick coming up with three of TFC's four goals. Morrow was the key player in the game, cleaned up some saved shots, and helped TFC win the 2017 Supporter Shield.
DEF: Josh Williams, Columbus Crew SC
1x MLS Aces Team of the Week
The resurgence of Josh Williams has been phenomenal and a huge boost to the Crew's playoff bound season. This week Williams started at centerback and along with the rest of the defense allowed zero goals to D.C. United. Williams played great on defense and also had a positive impact on offense as well. Williams scored a goal of his own which helped lead the Crew to a 2-0 win.
MID: Yoshi Yotun, Orlando City SC
1x MLS Aces Team of the Week
Yoshi has his best week so far in MLS as he and the Lions picked up four points. Yoshi in OC's game against the Revs factored heavily and accounted for three of his team's six goals. Yoshi first assisted on Nocerino's game opening goal in the 22nd minute. He followed it up with an assist on a Seb Hines goal in the 32nd minute. Finally, Yoshi was able to score a goal of his own in the 90th minute. What a great week from the Peruvian midfielder.
MID: Kaka, Orlando City SC
1x MLS Aces Team of the Week
Shockingly... (not shocking) this is Kaka's first appearance on the Team of the Week list. Kaka started this game as a forward and came up clutch scoring two goals. Kaka put away goals in the 43rd and 77th minutes to add to the Lions dredging of the Revs on Wednesday night. Kaka actually looked like a Designated Player in this game which is rare but I have to give credit where credit is due.
MID: Tyler Adams, New York Red Bulls
2x MLS Aces Team of the Week
Boy have the Red Bulls been on an awful slide lately... the only player who has produced for them in the last 100 or so games is Tyler Adams. The US U-20 star has came up as a star in MLS and has produced at the number 10, 8, and 6 roles. Adams is a beast and this week helped account for three goals as he had a brace Wednesday night against D.C. Adams then assisted on a Gonzalo Veron goal Saturday night against TFC.
MID: Nicolas Lodiero, Seattle Sounders
3x MLS Aces Team of the Week
The final midfielder this week is Nico Lodiero of the Sounders. Lodiero hasn't had a great statistical season but this week he killed it in games against Vancouver and the Union. Though the Sounders lost against the Union, his passing set up opportunities that teammates couldn't take advantage of. Against the Whitecaps however, Lodiero factored in on all three of the Sounders goals. Lodiero scored a goal and then assisted on goals scored by Victor Rodriguez and Clint Dempsey.
FOR: Alberth Elis, Houston Dynamo
2x MLS Aces Team of the Week
The Black Panther... I mean Alberth Elis killed it this week as he scored a total of three goals in two games. First, in the Dynamo's game against LA he put up the game tying goal in the 88th minute to secure a much needed point. Then, against Minnesota, Elis came up and scored both of his team's goals to pick up the win.
FOR: Nemanja Nikolic, Chicago Fire
8x MLS Aces Team of the Week
Nemanja Nikolic's goal scoring pace slowed a bit but after this week he is now leading the Golden Boot race once again. In the Fire's game against San Jose Nikolic was able to put away a brace with goals coming in the 48th and 65th minutes to secure the win. Then Saturday against NYCFC Nikolic scored his team's lone goal to tie 1-1.
Bench:
GK: Brad Guzan, Atlanta United FC
2x MLS Aces Team of the Week
-2 games
-0 goals allowed
-8 saves
-4 points
DEF: Mekeil Williams, Colorado Rapids
1x MLS Aces Team of the Week
-2 games
-2 goals allowed
-2 assists
DEF: Hernan Grana, FC Dallas
1x MLS Aces Team of the Week
-2 games
-0 goals allowed
-2 assists
MID: Mauro Diaz, FC Dallas
1x MLS Aces Team of the Week
-2 games
-2 assists
MID: Haris Medujanin. Philadelphia Union
4x MLS Aces Team of the Week
-2 games
-2 assists
FOR: Dom Dwyer, Orlando City SC
4x MLS Aces Team of the Week
-2 games
-1 goal
-2 assists
FOR: Bradford Jamieson IV, LA Galaxy
1x MLS Aces Team of the Week
-2 games
-2 goals