MLS Aces Week 6 Team of the Week
GK: Tim Melia, Sporting Kansas City
1x MLS Aces Team of the Week
The reigning MLS Goalkeeper of the Year had a fantastic game helping give SKC shutout win. Melia recorded a week high 10 saves in his team's shutout win. Melia looked like a cat in net as his reflexes were off the charts. Melia was everywhere for his defense and allowed them to continue their dominating ways.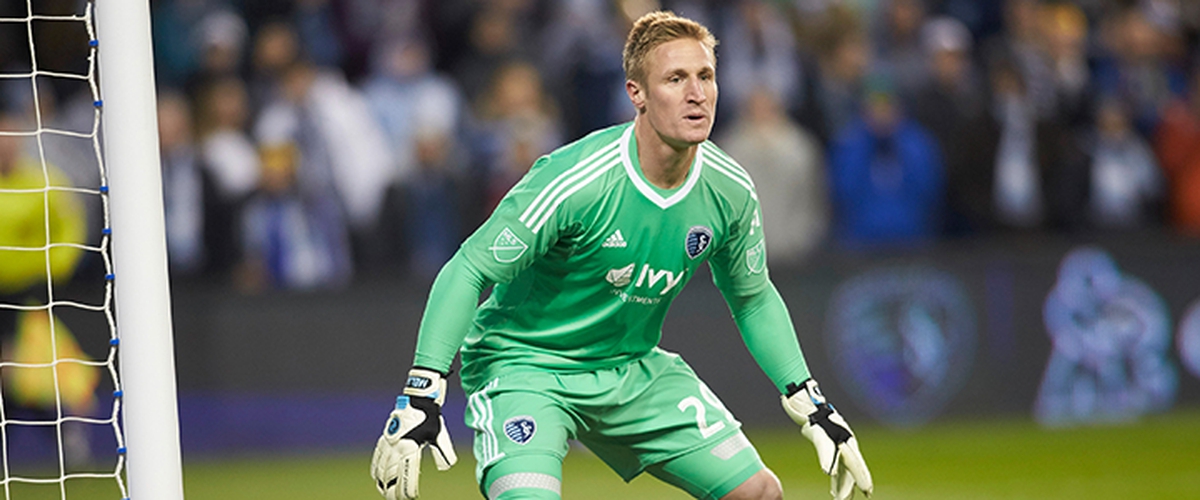 DEF: Andrew Farrell, New England Revolution
1x MLS Aces Team of the Week
The long time Revs defender finally scored his first goal in MLS. Andrew Farrell has been one of the best and most versatile defenders in MLS and this week was a shinning game on his career. He was able to hold Montreal to zero goals allowed and he helped crush any forward movement by the Impact's attack.
DEF: Bastian Schweinsteiger, Chicago Fire
2x MLS Aces Team of the Week
Yup, this is right, Basti is a defender this week. The Fire had some guys out this week and needed the German veteran to fill in as a central center-back against Columbus. Schweinsteiger has a fantastic game as he was the best defender on the field for the Fire as they shutout the high playing Columbus Crew team. A veteran stepped up and played the role his team needed for them to win.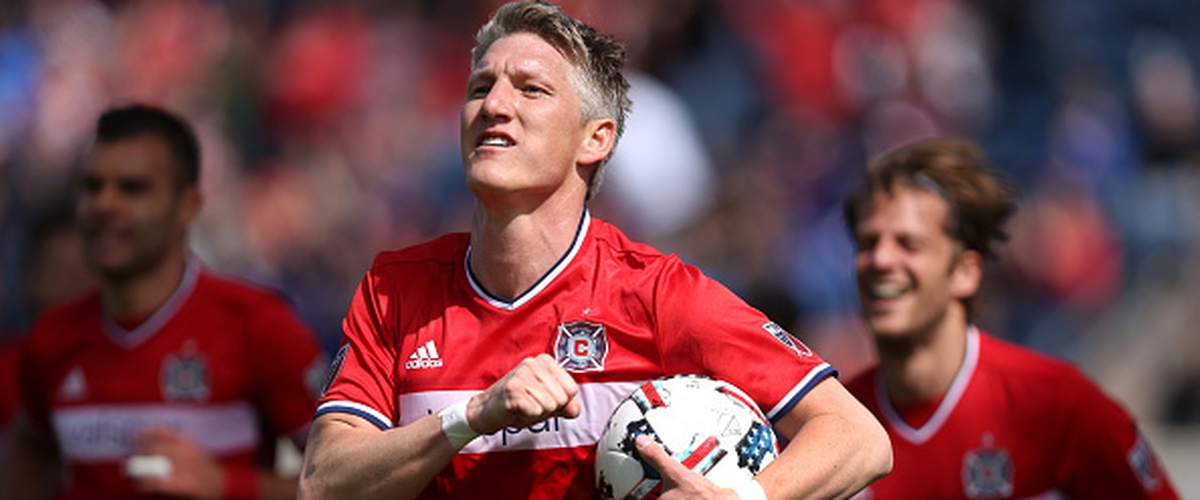 DEF: Brooks Lennon, Real Salt Lake
1x MLS Aces Team of the Week
Another converted defensive player. Brooks Lennon has been making appearances this season at right-back for Real Salt Lake. This week Lennon impressed at his right-back role fitting in seemingly perfect. Lennon was a great defender that only allowed one goal this week but was also a factor on offense. Lennon was able to assist on a goal scored by Luis Silva. The U.S. youngster was one of the biggest factors in this game.

DEF: Michael Parkhurst, Atlanta United FC
1x MLS Aces Team of the Week
I doubted Atlanta taking Parky last off-season but I was wrong. He has been called up and relied upon as a veteran to lead this defense especially now. Parkhurst and Atlanta allowed zero goals to LAFC and stepped up with a vast amount of injuries to their defense. He was also able to grab himself an assist as he had a key pass on the Julian Gressel goal.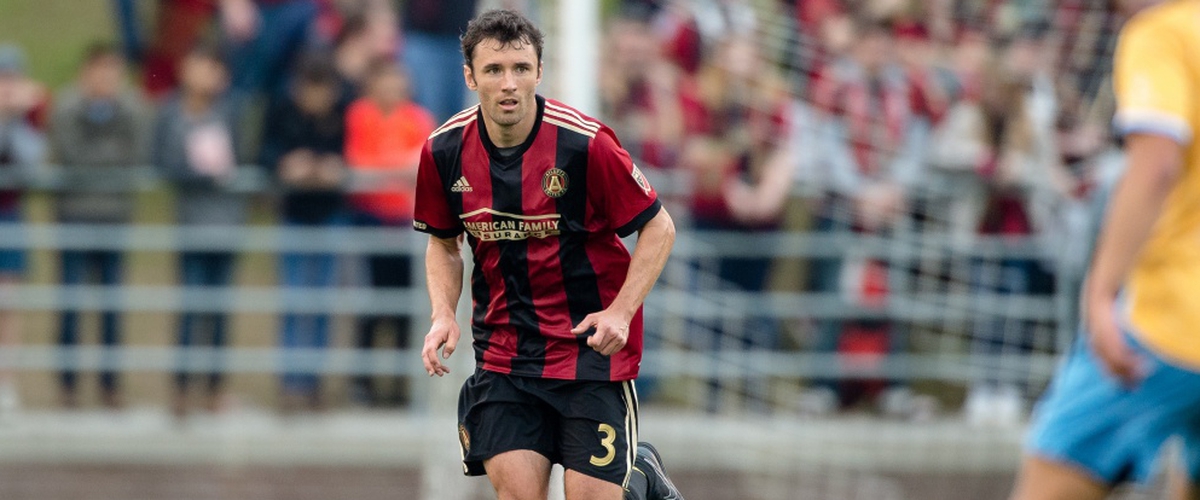 MID: Wilfried Zahibo, New England Revolution
2x MLS Aces Team of the Week
One of the most amazing shocks to this early season has been the play of Revs midfielder Zahibo. Zahibo this week scored a goal and had an assist against Montreal. His first MLS goal came in the 80th minute as he put in a nice high kick off of a corner kick. Zahibo was also able to assist Teal Bunbury with a BEAUTIFUL long pass down the field and past all the defenders.
MID: Miguel Almiron, Atlanta United FC
3x MLS Aces Team of the Week
Miggy had a fantastic week against LAFC as he continues to be the best midfielder in MLS to start the 2018 season. Almiron had two goals in this game coming in the 88th and 90th minute penalty kicks. Other than the two goals, Almiron had an early assist that gave Julian Gressel an easy goal and Atlanta an early lead.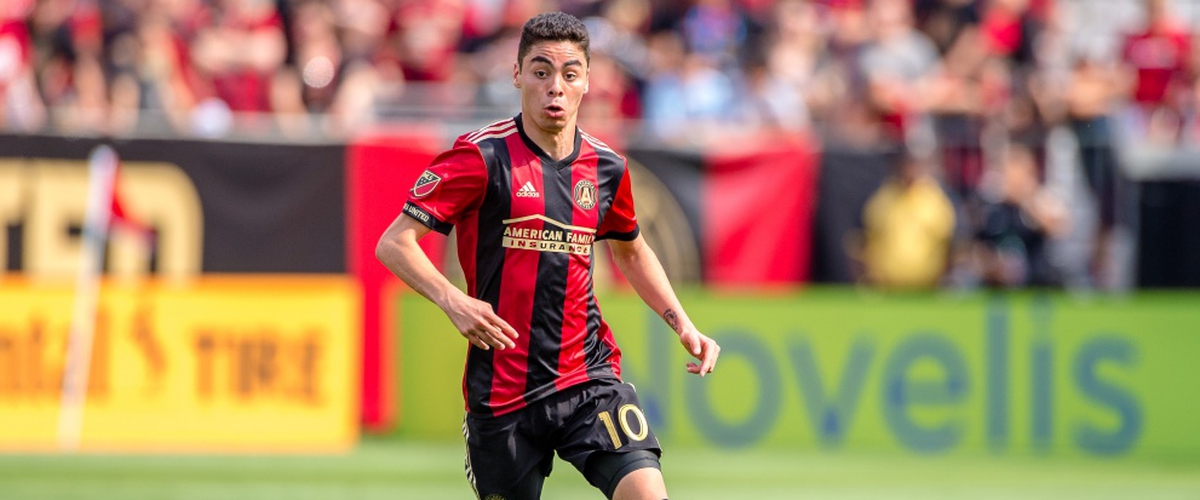 MID: Diego Valeri, Portland Timbers
1x MLS Aces Team of the Week
The 2017 MLS MVP finally showed up to this year's party. Valeri was given a penalty kick early to get him started for the season. After his PK he was able to assist on a Bill Tuiloma goal to give Portland a 2-0 lead!.... before giving up three straight goals to lose the game. However, Valeri was heavily involved and looked much better than late.
MID: Diego Fagundez, New England Revolution
1x MLS Aces Team of the Week
The final midfielder this week is Diego "Mr. Consistent" Fagundez. Fagundez was a factor on two of the team's four goals and a force in the midfield all game long. First, Fagundez was able to assist on Andrew Farrell's 45th minute goal as he tip a ball backwards to the defender. Next, Fagundez scored his own as he had patience and poise to put one away right in front of Evan Bush.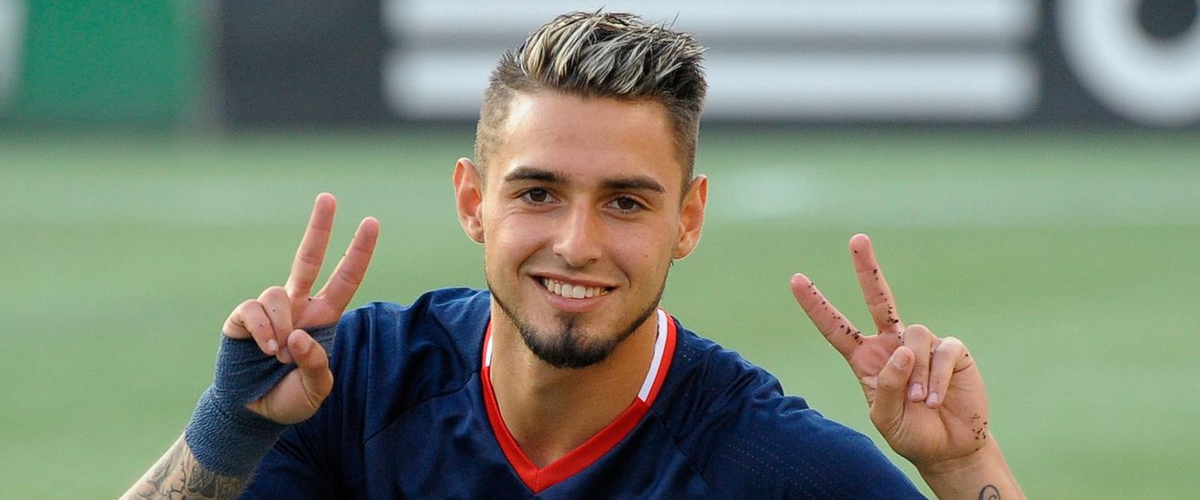 FOR: Nemanja Nikolic, Chicago Fire
1x MLS Aces Team of the Week
There was one goal this week in this game and was scored by the one and only Nemanja Nikolic. Nickolic score the game's lone goal in the 27th minute and was the only offensive factor in this game. His goal came off of a Steffen mistake in goal and the Hungarian international took his experience and his skill and rolled it right past the USMNT goal keeper.
FOR: Dom Dwyer, Orlando City SC
2x MLS Aces Team of the Week
Dom Dwyer is a MLS treasure. When your team is down 2-0 early, then score two goals in the 80th and 82nd minute, how do you pick them up even more and destroy your opponent? Just score the game winner in the 87th minute, and that's exactly what Dom did. Dwyer put away a goal in a FANTASTIC individual effort as he fell, got back up, got the ball on his right foot, and put it past Gleeson to win the game!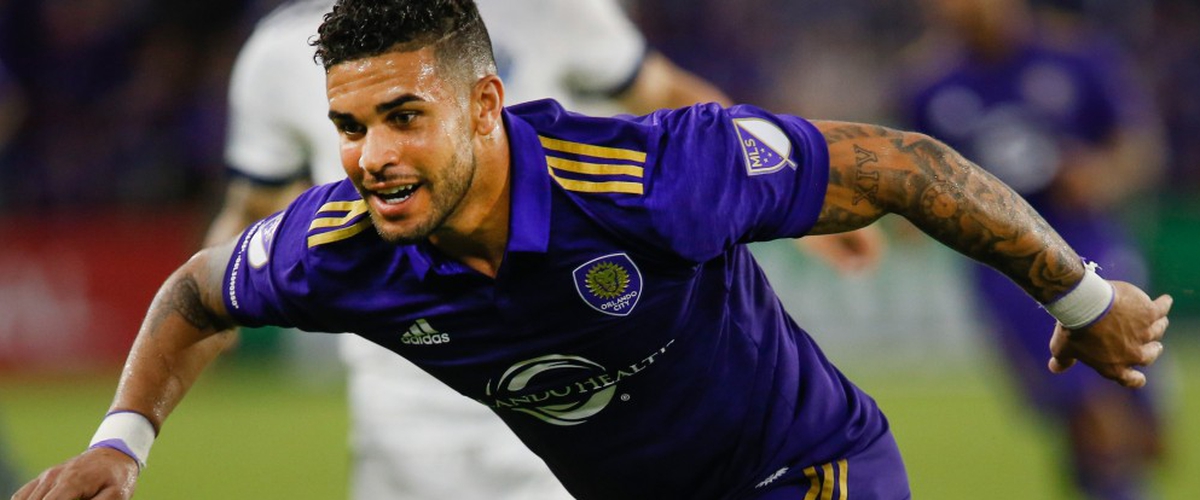 Bench:
GK: Andrew Tarbell, San Jose Earthquakes
1x MLS Aces Team of the Week
-1 goal allowed
-7 saves
-Tie
DEF: Jimmy Medranda, Sporting Kansas City
1x MLS Aces Team of the Week
-0 goals allowed
-Best defender for Sporting KC
DEF: Anton Nedyalkov, FC Dallas
1x MLS Aces Team of the Week
-1 goal allowed
-Best FC Dallas defender
MID: Alejandro Bedoya, Philadelphia Union
1x MLS Aces Team of the Week
-1 goal
-Best player on the field for Philly
MID: Mauro Diaz, FC Dallas
1x MLS Aces Team of the Week
-1 assist
-Best player on the field for FC Dallas
FOR: Josef Martinez, Atlanta United FC
2x MLS Aces Team of the Week
-1 goal
FOR: Johnny Russell, Sporting Kansas City
2x MLS Aces Team of the Week
-1 goal