MLS Aces Week 8 Team of the Week
GK: Richard Sanchez, Chicago Fire
1x MLS Aces Team of the Week
One of the more unknown keepers in MLS, Sanchez played huge in net for the Fire in their 2-1 victory over the New York Red Bulls. This was the first time NYRB were able to play a full strength starting XI during league play due to the CCL and Sanchez stepped up HUGE (Donald Trump gif). Sanchez only allowed the one late goal to BWP, however, NYRB had a TON of chances to score. Sanchez would finish the game with nine saves and three key points for cf97.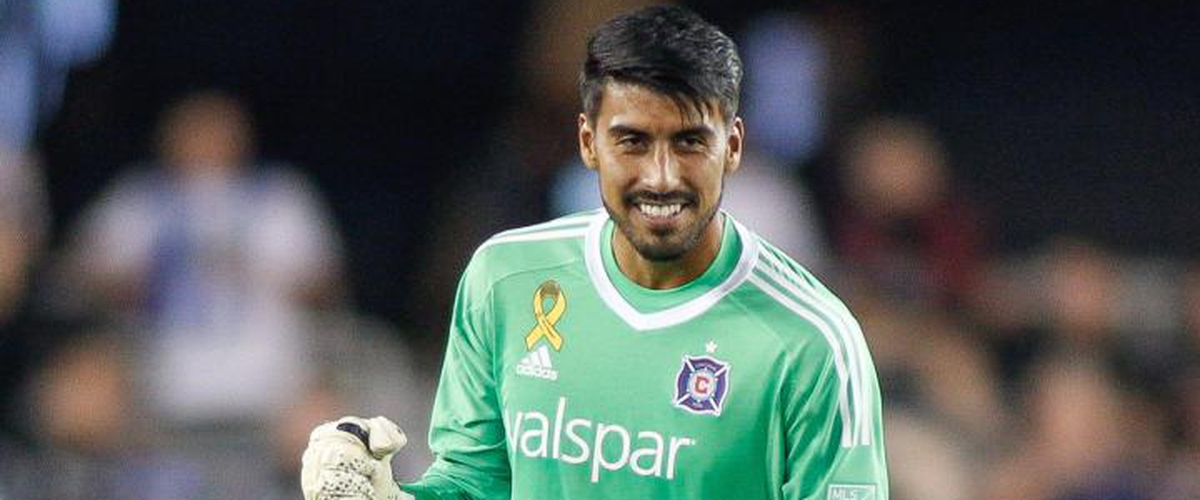 DEF: Graham Zusi, Sporting Kansas City
3x MLS Aces Team of the Week
Talent wise Graham Zusi is not a top level right-back in MLS, but, he does come out and put in top notch performances for SKC every week. Zusi was the best defender on the field for SKC in their 6-0 thrashing over Vancouver. Zusi's great defense then lead into typical Zusi, pushing up and into the attack. He was able to push down the right and grab an assist on Johnny Russell's first goal of the day.
DEF: Justen Glad, Real Salt Lake
1x MLS Aces Team of the Week
The young American showed why he deserved a national team call up in January. Glad has racked up a ton of MLS minutes in recent years and greatly improved with each game. This week Glad was able to help RSL shutout the Colorado Rapids. Glad dominated as the big man in the middle and had the most experience on that backline. Great game from Glad leading RSL to a great defensive win.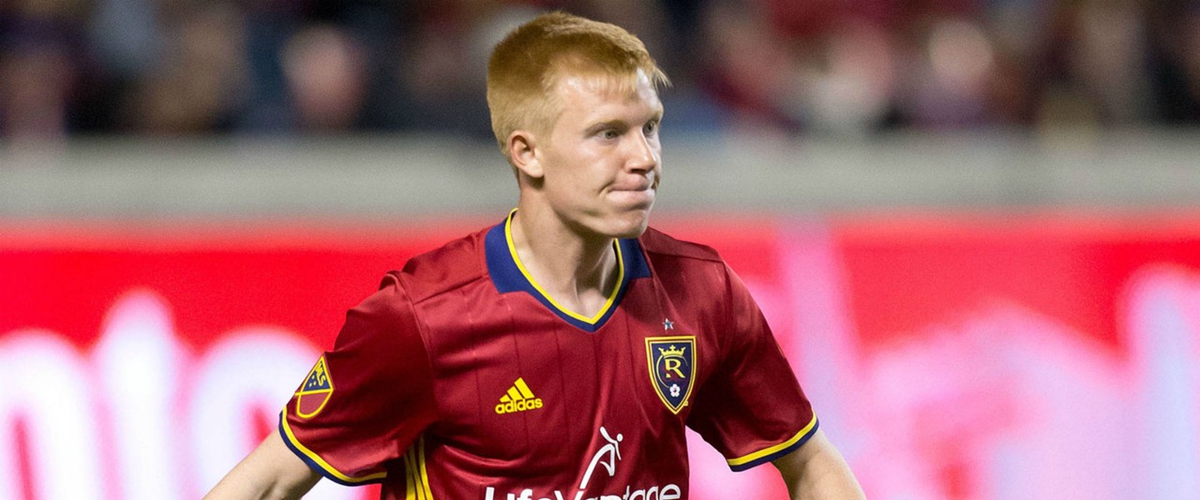 DEF: Larrys Mabiala, Portland Timbers
1x MLS Aces Team of the Week
Mabiala isn't a name that'll jump out at you as a top defender in MLS, but did he step up in a big way for Portland to knock off NYCFC as the only unbeaten team. Mabiala and the PTFC defense allowed zero goals to a New York side that started both David Villa and Maxi Moralez. He stepped up in the middle and slowed the former MLS MVP and picked up a home win.
DEF: Jimmy Medranda, Sporting Kansas City
2x MLS Aces Team of the Week
The final defender this week is Graham Zusi's fullback partner. Medranda played well on the left side of that defense, and similar to Zusi, was able to push up into the offense and get numbers forward. Medranda is now back playing his natural left-back position and this week SKC shutout Vancouver. He was also able to score himself a GOLAZO in the win.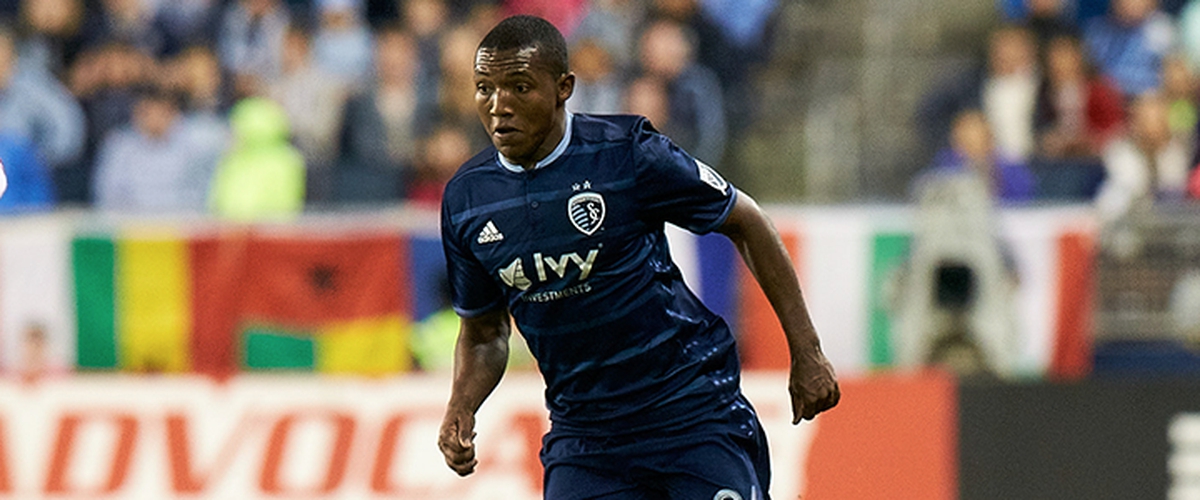 MID: Yoshi Yotun, Orlando City SC
1x MLS Aces Team of the Week
With a midfield consisting of Meram, Kljestan, Coleman, Rosell, and others, I think that Yotun might be the best one. Yotun is multi-talented and can play in multiple positions as well. This week he was able to record
two assists in the Lions win over San Jose. Yotun first assisted on Chris Mueller's 2nd minute goal and then would follow it up with an assist on Sacha Kljestan's goal in the 35th. Yoshi is acting just like the green dinosaur, assisting other more notable names.
MID: Ignacio Piatti, Montreal Impact
2x MLS Aces Team of the Week
Probably the most underrated player in MLS at this point is Nacho. Piatti had a great week and at one point thought he was going to single handedly bring Montreal to a win over LAFC. Piatti began things early with a 9th minute goal and then quickly added a penalty kick goal to his day. Right before the half, he would complete his hat trick and give Montreal a 3-1 lead over LAFC. Sadly, nobody else on Montreal was good enough to help and LAFC won 5-3.
MID: Cristian Roldan, Seattle Sounders
1x MLS Aces Team of the Week
The Sounders finally won! The biggest reason for the Sounders winning is due to arguably their best field player at the moment. Roldan needs to be more involved in every game and attack for the Sounders as he showed his true skill against Minnesota. He was able to rack up two assists out of three total goals for the Sounders. Roldan first assisted on Gustav Svensson's wonder goal in the 23rd minute and then he assisted on Bruin's 25th minute goal.
MID: Albert Rusnak, Real Salt Lake
1x MLS Aces Team of the Week
Albert Rusnak is easily one of the most talented number 10s in MLS. It would be crazy to see if he could have more talented and consistent play around him... but this week he did it all himself. Rusnak was able to factor in on two and his team's three goals. Rusnak first assisted on Damir Kreilach's goal in the 89th minute and then put away a free kick that made Zack MacMath look absolutely silly. Rusnak will/should carry this team for the rest of the season.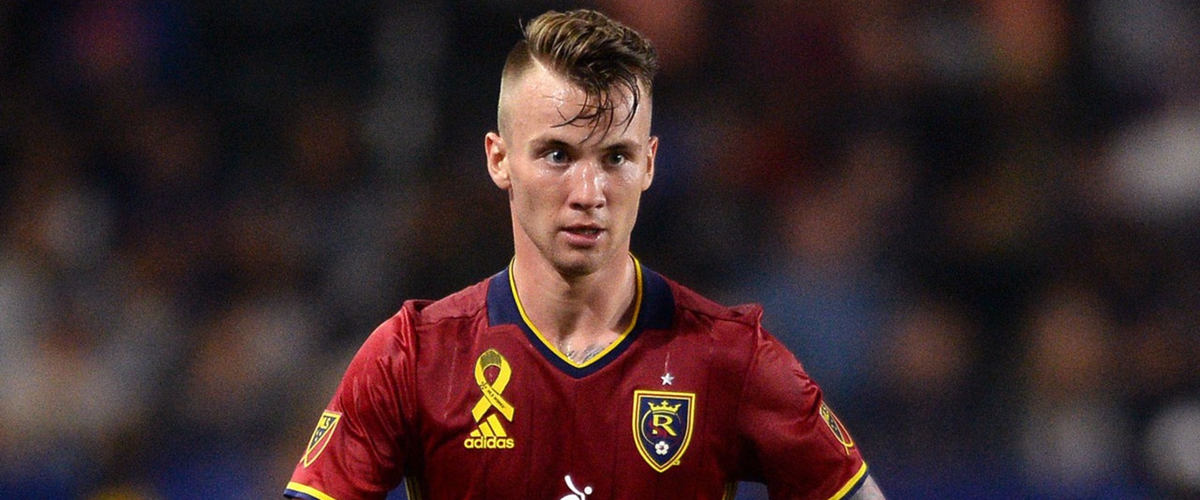 FOR: Romell Quioto, Houston Dynamo
1x MLS Aces Team of the Week
He is finally back in the starting lineup and look what he adds! Quioto now healthy had himself a great game as Houston beat up on a TFCII side. Quioto was an immediate impact as he assisted on Mauro Manotas's 3rd minute goal. He would follow up that assist with another on Alberth Elis's 60th minute goal. Finally, he would score his own as he put away one in the 77th minute to make it 5-1.
FOR: Johnny Russell, Sporting Kansas City
3x MLS Aces Team of the Week
JAAAAAAHNNNYYYYY RUSSELL!!! If you listen to our podcast you understand why I love this man. Russell was easily the player of the week as he could have played Vancouver by himself and still score a hat trick. Russell was able to score goals in the 10th, 16th, and 48th minutes to dominate. Russell absolutely killed it this week and deserves to be the player of the week.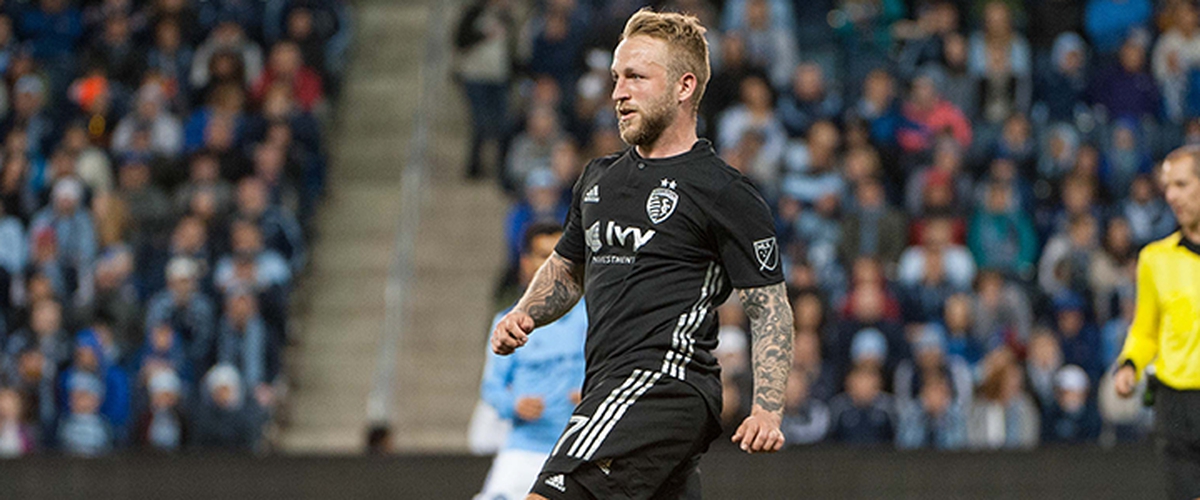 Bench:
GK: Joe Willis, Houston Dynamo
1x MLS Aces Team of the Week
-1 goal allowed
-6 saves
-Win
DEF: Brooks Lennon, Real Salt Lake
2x MLS Aces Team of the Week
-0 goals allowed
-Great game at right wingback
DEF: Anton Nedyalkov, FC Dallas
2x MLS Aces Team of the Week
-0 goals allowed
-Best defender on the field
MID: Yohan Croizet, Sporting Kansas City
1x MLS Aces Team of the Week
-1 goal
-1 assist
MID: Florian Jungwirth, San Jose Earthquakes
1x MLS Aces Team of the Week
-2 goals
FOR: Carlos Vela, Los Angeles FC
3x MLS Aces Team of the Week
-1 goal
-1 assist
FOR: Chris Mueller, Orlando City SC
1x MLS Aces Team of the Week
-1 goal
-1 assist