NFL Divisional Week: AFC & NFC Championship Bids On the Line For Eight Remaining Teams
The NFL Wild Card weekend was just that...wild. With three of the four games being decided by one score, we are sure to have more action heading into divisional week as the teams who got a first-round bye will take the field in their respective matchups. Eight teams are still alive in the hunt for the Lombardi Trophy, including three wild card teams in the Los Angeles Chargers, Indianapolis Colts, and Philadelphia Eagles who all knocked off division winners to get here. But before we get into the predictions, let us see how we shaped up in the wild card round...
Last Week: 1-3
Playoff Record: 1-3
Regular Season Record: 159-94-2
Not very good at all. A missed field goal by Cody Parkey versus the Eagles, close win by the Cowboys, and Colts win on the road dealt three losses on the playoff prediction chart, but let us see if we can get back on track with this week's slate of games...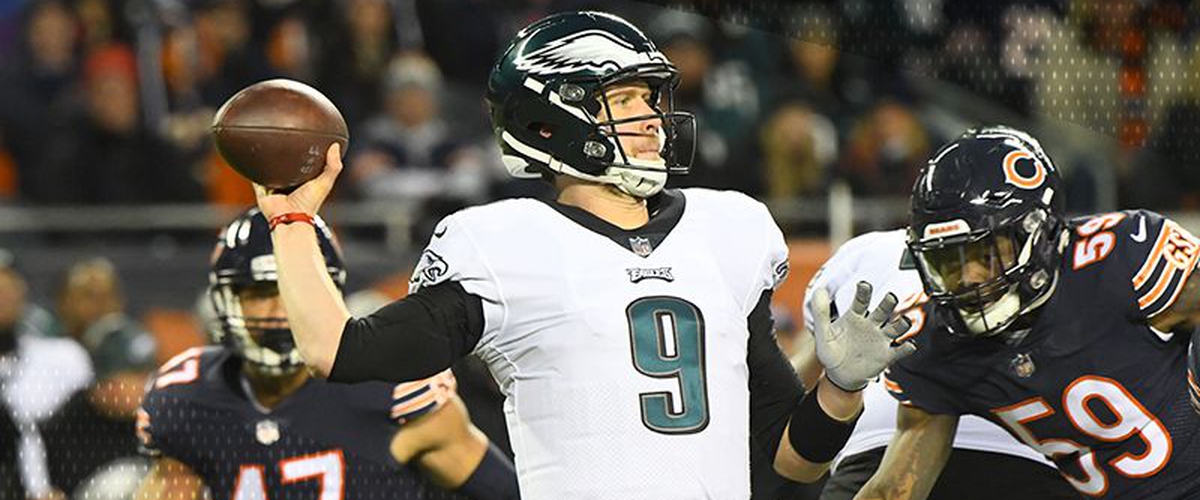 Divisional Round Predictions
Saturday Football
Indianapolis Colts (11-6) @ Kansas City Chiefs (12-4) 4:35 PM EST
A rematch of the 2013 playoffs when Andrew Luck led the Colts back from a 28-point deficit in the third quarter of the NFL Wild Card Round to a 45-44 victory over Kansas City. It is a new year, but the Colts are just as dangerous as they were back then having won 10 of their last 11 games. This is a Chiefs team that has to be ready to play, something they have not done in recent years with Andy Reid as their head coach. But with MVP candidate Patrick Mahomes steering the ship for the Kansas City offense, the Chiefs look like they could make a run at the Super Bowl this season. However, I am not one of those people who believes this will happen for a couple of reasons. Reason one, Mahomes is in his first full season as a starting quarterback and the playoffs are a whole different beast to prepare for compared to the regular season. Can the second-year QB be ready for the Colts? Possibly, but it remains to be seen since this will be his first playoff game. Reason two, the Colts offensive line has done a spectacular job protecting Andrew Luck this season and kept him clean last weekend against a tough Texans defensive line. When Luck has time to throw, he will make opposing defenses pay and the Chiefs had the worst passing defense in the NFL during the regular season. Unless their secondary can turn things around fast, we could be looking at a shootout of a game where Luck is likely to come out on top. Regardless, I am going with the Colts getting the upset victory at Arrowhead Stadium because of how hot they are right now and how well they have played.
Colts 28, Chiefs 24
Dallas Cowboys (11-6) @ Los Angeles Rams (13-3) 8:15 PM EST
This is where the Dallas Cowboys dreams of making it back to the Super Bowl will end. After barely coming away with a victory against the Seahawks which could have very easily swung in Seattle's favor if not for their own miscues, the Cowboys face a juggernaut of a team in the Rams. Do not get me wrong, this is still going to be a competitive game, but only because the Cowboys' defense will be the reason the team has a chance. With a defense that ranked fifth against the run this season, they will need all the help they can get to shut down running back Todd Gurley who is back after missing the last two games of the regular season with left knee inflammation. This is a Dallas team that can shut down high-powered offenses like we saw them do against the Saints earlier this season, but the questions remain with their inconsistent offense. Dak Prescott has been serviceable, but has yet to put up a big game against a quality team. Prescott threw for just 226 passing yards, a touchdown and an interception against Seattle last week while adding a rushing touchdown as well. But a majority of the offense has come from the legs of Ezekiel Elliott who had another big game when he ran for 137 rushing yards on 27 carries with a touchdown in the Wild Card Round. While Los Angeles is another one of those teams with a great offense and a less than stellar defense, I still think they get the job done against this Jekyll and Hyde offense of the Cowboys and the offense of the Rams finds a way to break through the stiff Dallas defense to come away with the victory at home.
Rams 20, Cowboys 10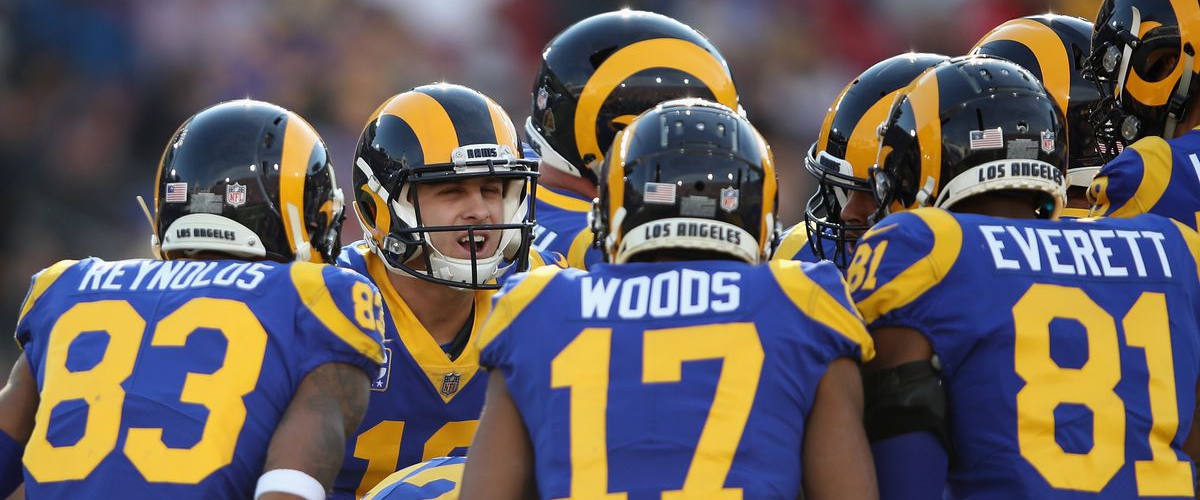 Sunday Football
Los Angeles Chargers (13-4) @ New England Patriots (11-5) 1:05 PM EST
The Patriots were the only team in the NFL to go 8-0 at home this season which would make this game seem like a sure win for them, right? Wrong. The Chargers have been equally impressive when it comes to road games as they boast a 7-1 record on the road during the regular season and defeated the Ravens in Baltimore last Sunday as well. Los Angeles is looking to make it back to the AFC Championship Game for the first time since 2007 when they played the New England Patriots who famously went 18-1 that season after losing in the Super Bowl to the Giants. The Patriots finished the year winning their last two games, but do not let that fool you as their opponents were the lowly Bills and Jets at home. Prior to those two wins, New England had lost three of their last five games which were all on the road but still it seems like we are slowly seeing the decline of Tom Brady. Furthermore, the Patriots have been suspect on the defensive side of the ball at times this year and in the playoffs that is a key to success. This is a matchup of two veteran quarterbacks who are inching towards the end of their careers and this could very well be the last chance for both of them to make a run at a Super Bowl title. For Brady, it would be the sixth of his career while Philip Rivers would get his first shot to play in the Super Bowl if his team should make it there. This is as good of a chance as ever for Rivers to make it to his first big game considering the team he has around him and something tells me the winner of this game will be heading to the Super Bowl considering the teams they have a chance to face. As much as I want to see Los Angeles win this game, Brady is dangerous in January and the Patriots should come away with a close win at home.
Patriots 27, Chargers 24
Philadelphia Eagles (10-7) @ New Orleans Saints (13-3) 4:40 PM EST
The legend of playoff Nick Foles continues after Cody Parkey missed a game-winning field goal for the Bears to send the Eagles through to the divisional round. I said that I firmly believed that the team who emerged from the Eagles-Bears game last weekend would be heading to the Super Bowl, and I am sticking by that statement. The Saints ripped the Eagles to shreds during the regular season when they came away with a 48-7 victory at home against them. But this Philly team has changed a lot since then and they proved last weekend that even with all the injuries to their defense, they can still hold the opposition. Furthermore, the offense led by Nick Foles proved they could do just enough against a top-tier defense to come away with a victory. That final drive by Foles that helped the Eagles take the lead for good was done with ease and should help carry some momentum into a this road game in New Orleans. Speaking of New Orleans, the Saints are 5-0 in the Superdome during the playoffs with Sean Payton as their head coach. In my opinion, this team has looked a bit shaky in recent weeks, especially since the drubbing of Philadelphia back in Week 11. The once juggernaut of an offense that was putting up 30- points a game with relative ease, scored an average of 21.5 points per game over their final six games and only scored more than 30 points in two of them. Still, the running back duo of Alvin Kamara and Mark Ingram is a force to be reckon with and having Drew Brees as your quarterback is another huge . But the Eagles looked a lot better defensively against the Bears and I believe will be ready to go against New Orleans. The magic of Nick Foles will continue for another week as I stand by what I said in my previous week of predictions.
Eagles 33, Saints 30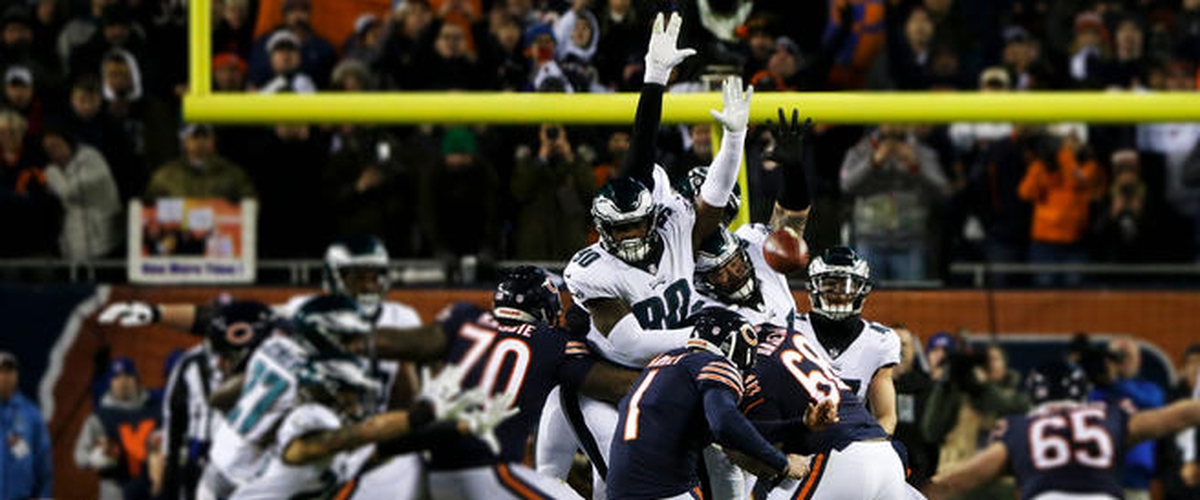 Questions or comments? Email [email protected] and follow @mtvhottakes on Facebook to know when new stories are posted.