NFL Week 10: Huge Division Matchups Set For Sunday
It is hard to believe we are already in Week 10 of the NFL season, but nonetheless the year continues to trudge on as things begin to tighten in the AFC and NFC playoff pictures heading into the week. Five wins will get you a playoff spot in both conferences at the moment, but there are still a slew of teams hot on the trail with four wins and in some cases a game in hand. So we cannot waste much time before getting this show on the road. But first, let us check in on last week's record:
Last Week: 8-5
Season Record: 84-47-2
Little bit of a step backwards compared to previous weeks but still an over .500 record which bodes well for the season. Alright, now it is time for the fun stuff, your Week 10 picks!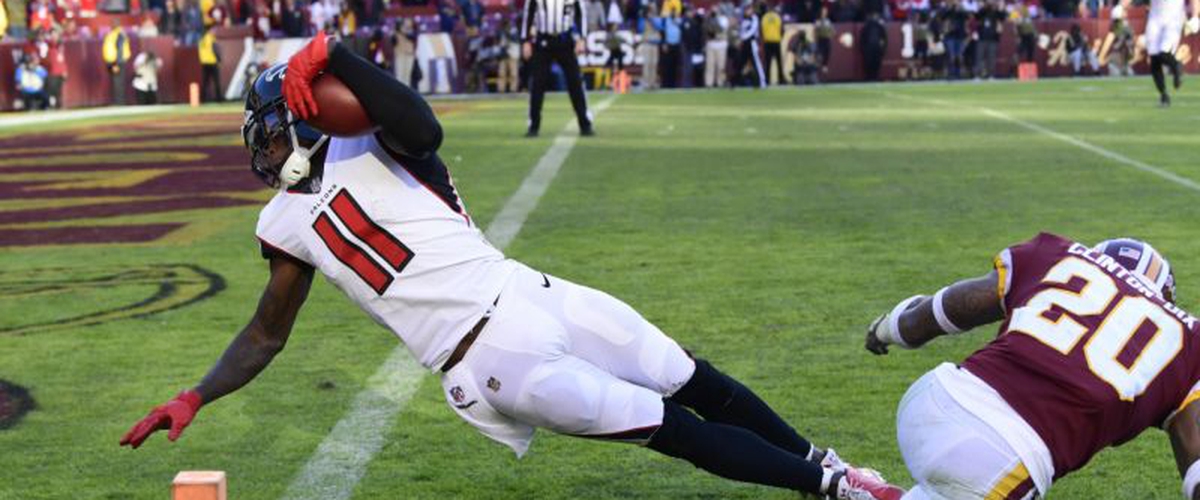 Week 10 Predictions:
Thursday Football
Carolina Panthers (6-2) @ Pittsburgh Steelers (5-2-1) 8:20 PM EST
With both teams trending in the right direction, this should be a Thursday Night Football game to watch. Both teams are hot with the Panthers winning three straight games and the Steelers riding a four-game winning streak following a 1-2-1 start to the season. This game could very well be dominated by the ground game considering how reliable James Conner has been at running back for Pittsburgh and Christian McCaffrey for Carolina. Of course, you cannot forget about quarterback Cam Newton taking off with the ball for some yardage as well which makes this offense even more potent. Newton is locked in right now and over the course of the winning streak has thrown six touchdowns and no interceptions. When the eighth-year man under center is rolling, the Panthers are hard to beat. While they have their hands full in dealing with Ben Roethlisberger and his arsenal of weapons like Antonio Brown and JuJu Smith-Schuster on the road, Carolina should win in what will likely turn out to be the best Thursday Night Football game of the season.
Panthers 31, Steelers 28
Sunday Football
Detroit Lions (3-5) @ Chicago Bears (5-3) 1:00 PM EST
Two weeks ago, Lions fans were all given hope that their team was going to be relevant this season. Then they proceeded to lose back-to-back games against the Seahawks and Vikings to drop them to 3-5. Now Detroit sits two games back of the first-place Bears making this game essentially a must-win if they want to have any shot at the playoffs this year. Not that their opponents have been the best on offense, but Chicago's defense seems to have regained form as they have allowed a combined 19 points over the past two weeks to the Jets and Bills. In that span, the defense has also forced four turnovers, all of which came against Buffalo. Mitchell Trubisky has not been the most consistent either the last two games, but the run game of Chicago is doing its job of getting into the end zone to manufacture points. Since the Lions had a breakout performance against Miami, they have gone stagnant offensively with the run game becoming nonexistent which forces Matthew Stafford to throw the ball more. Expect that run game to continue being nonexistent against the Bears considering the defense has allowed just one rushing touchdown this season, last week against the Bills and for Chicago to win this one at home.
Bears 24, Lions 17
New Orleans Saints (7-1) @ Cincinnati Bengals (5-3) 1:00 PM EST
For the third straight week, the Saints will likely find themselves in an offensive shootout and this time it will be against Cincinnati. They took down the Vikings, and they took down the undefeated Rams, now they face a Bengals team that is coming off the bye week following a 37-34 win over Tampa Bay on a last-second field goal. Cincy's defense struggled to contain the likings of Ryan Fitzpatrick after he was brought into the game for Jameis Winston and Fitzpatrick led the Bucs back into the contest. The room for error is minimal against this Saints team that has won seven straight games and have a guy named Drew Brees at quarterback. Expect this game to be another aerial show, this time between Brees and Andy Dalton. This game could very well come down to the turnover battle, something Dalton has done via the interception eight times compared to just once by Brees. New Orleans simply has too much firepower on offense for the Bengals to handle and this could very well be a week in which the Saints dominate the game defensively.
Saints 35, Bengals 14
Atlanta Falcons (4-4) @ Cleveland Browns (2-6-1) 1:00 PM EST
Atlanta looked dead in the water after five weeks as they stood at 1-4 with a torn up defense that the offense could simply not produce enough to make up for their shortcomings. But three straight wins including a blowout last weekend against the Redskins have the Falcons at the .500 mark with a chance to go above that against Cleveland on Sunday. Last week, Matt Ryan and the offense put up 38 points while the defense contained running back Adrian Peterson, who was having a resurgent year, to just 17 yards rushing. Julio Jones hooked up with Ryan for his first touchdown catch of the season and everything is clicking right now for the Falcons despite injury troubles. The Browns are mired in a four-game losing streak and have been dominated in three of those four games, allowing 30- points and losing by 10 or more in each of them. This is all going to be a part of Baker Mayfield growing as an NFL quarterback and now adapting to a new system with Hue Jackson and Todd Haley being canned the other week. While it may not be pretty now for Cleveland, they have the talent to make things work as long as the coaching staff can put it altogether. But for another week, Browns fans will have to struggle with their team losing at home.
Falcons 33, Browns 20
New England Patriots (7-2) @ Tennessee Titans (4-4) 1:00 PM EST
If there is one bright spot in this game for Tennessee it would be that it is a home game for them. Other than that, I expect a third blowout for the Patriots and eighth straight win versus Tennessee since 2002 for New England. The Titans may have shown up to play against the Cowboys on Monday Night Football, by Dallas has had a host of their own issues this season. Marcus Mariota was pretty solid last week, but he also fumbled the ball twice and you cannot turn the ball over against the Patriots. It is hard to imagine with the way Tom Brady has been playing that even though this game is on the road he will not absolutely dominate Tennessee to lead New England to a seventh straight win. Even without tight end Rob Gronkowski last week, three receivers hauled in five or more receptions from Brady and recorded 70- receiving yards. Josh Gordon was the leader with 130 receiving yards and a touchdown grab for the team against the Packers. Similar to last year's playoff game between the two teams, Tennessee will keep it close early but turnovers and the inability to move the ball on offense will come back to haunt them as the Patriots take this one with relative ease.
Patriots 34, Titans 17
Jacksonville Jaguars (3-5) @ Indianapolis Colts (3-5) 1:00 PM EST
If you asked me to pick this game in the beginning of the season, I would have easily chosen Jacksonville. Now? I am not so sure considering the Jaguars have been inconsistent on offense and the highly touted defense has disappeared this year. Luckily, they could see the return of running back Leonard Fournette from his hamstring injury which would help balance the offense and provide a stronger run game for the team. This would ease the pressure off Blake Bortles to make throws he simply cannot make given his pedigree. But even with Fournette back, the trouble with the defense is still there. Jacksonville's defense has allowed 28.5 points per game during the team's four-game losing streak, and they face a Colts team led by Andrew Luck who has been lighting it up offensively in recent weeks. Despite the 3-5 record, Luck and the Indianapolis offense have put up 30- points in four of their last five games. Both of these teams have struggled defensively this year, but the Colts simply have a stronger offense at the moment which leads me to believe they will push Jacksonville's losing streak to five games in a tight division battle.
Colts 24, Jaguars 21
Arizona Cardinals (2-6) @ Kansas City Chiefs (8-1) 1:00 PM EST
There is only one word to describe the way this game is going to turn out and that word is blowout. One of the top offenses in the league in Kansas City is going against one of the worst defenses in the league in the Arizona Cardinals. To keep this one short, Patrick Mahomes has been undeniably impressive every week in his first season with KC and has already thrown for 29 touchdown passes this season. The speed of this offense with guys like Tyreek Hill and Kareem Hunt put this team high above anybody else in the AFC. Arizona is looking at their future right now with rookie quarterback Josh Rosen and unfortunately for him, this is going to be quite a deflating game for him to be a part of. The Chiefs get off to a fast start and never look back, en route to a blowout in Kansas City that will be hard for Cardinals fans to even watch.
Chiefs 45, Cardinals 14
Buffalo Bills (2-7) @ New York Jets (3-6) 1:00 PM EST
Two inept offenses square off in what can only have one result which is an ugly game. Josh Allen has resumed throwing and could play this weekend, but his status is still unknown. Furthermore, Derek Anderson is still in concussion protocol, if cleared he will likely start. If both quarterbacks are still unable to go, then Nathan Peterman would start again which could only mean one thing...interceptions. Even if Allen is back, considering it was an elbow injury, he may have some rust to shake off. Confidence in Sam Darnold cannot be too high either, especially after last week's four interception performance against Miami in another ugly contest that ended with a final score of 13-6. This is likely to be a low-scoring affair given the way both offenses have performed up to this point. To me, who plays at quarterback for the Bills is important to me in this game. I am assuming Buffalo will give Allen another week of rest and Anderson will not be able to play either. We can even assume Anderson plays and I would still have to pick the Jets in this one. The only way I see the Bills taking a win in this game is if Josh Allen plays.
Jets 17, Bills 13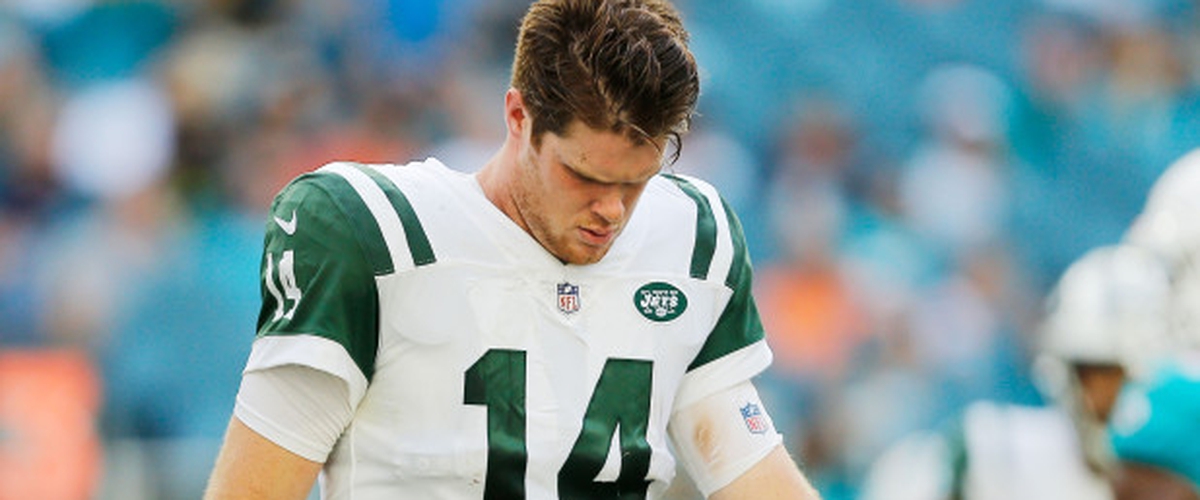 Washington Redskins (5-3) @ Tampa Bay Buccaneers (3-5) 1:00 PM EST
If it were not for Tampa Bay's porous defense, this team could quite possibly have a winning record still. When your offense is putting up 29.2 points per game in your last four games only to find themselves having gone 1-3 during that stretch, the defense is the only thing to blame. Ryan Fitzpatrick is the starter again for the Buccaneers and despite his two interceptions still threw four touchdown passes, but the defense allowed 42 points to the Panthers which is not going to help the team win games. Perhaps they can get some reprieve against a Redskins team that got smacked around by Atlanta last week when their running game was shut down. That will be the key for the Buccaneers if they want to win, shut down Adrian Peterson and force Alex Smith to throw the ball. Tampa Bay is 15th against the run this year, allowing 107.1 rushing yards per game to their opponents. Given the hopes the Redskins have to win their division in a weak NFC East this season, getting back on track as quickly as possible is important. Although the Eagles have not been impressive this year, they are just one game back of Washington for first in the division which makes this game important. Fitzpatrick's turnovers in this one will be a big difference maker and allow the Redskins to come away with the win on the road to maintain the division lead.
Redskins 27, Buccaneers 21
Los Angeles Chargers (6-2) @ Oakland Raiders (1-7) 4:05 PM EST
LA stayed hot coming out of their bye week and held off a rally by the Seahawks to move to 6-2 on the year. Now they face one of the worst teams in the league, the Oakland Raiders. Division matchups are never easy or games that should be taken lightly, but nothing about the Raiders signals that they will have any shot in this game. Oakland's offense has topped 20 points in just three games this season, but even when they have scored in those games the defense has been a huge let down. There seems to be no consistency with this squad in Jon Gruden's first year as the head coach and realistically I can only see them winning one more game on their remaining schedule. Philip Rivers is having a fantastic season for the Chargers and even if many of their wins have come against below .500 teams, they are winning the games they should with Rivers doing a great job of protecting the football and making things happen for the offense. Los Angeles takes this one with relative ease to move to 7-2, keeping chase with the Chiefs in the AFC West.
Chargers 28, Raiders 10
Seattle Seahawks (4-4) @ Los Angeles Rams (8-1) 4:25 PM EST
The Seahawks had their chance last week to get back into it against the Chargers but were unable to do so. Now they face a Rams team that they nearly beat at home a few weeks ago as they come off their first loss of the season. A balanced offense is something I preached about which led to success for the Seahawks in recent weeks, and they got it again last week versus the Chargers with 154 rushing yards and 202 passing yards. The only problem was missed opportunities as a missed field goal and pick-six contributed to Seattle's inability to score points. Like I said earlier, division games are hard to win and I believe this is going to be a hard one for the Rams to pull out. If Russell Wilson limits his mistakes like he usually does and the run game continues to churn out big yards, Los Angeles could be looking at a second straight loss. Seattle has the ability to match the Rams on the scoreboard like both the Saints and Packers have done to them in the previous week. Four of the eight wins that LA has this season have come by seven or less points, expect this one to be a similar case as the tandem of Jared Goff and Todd Gurley roll on to 9-1.
Rams 35, Seahawks 28
Miami Dolphins (5-4) @ Green Bay Packers (3-4-1) 4:25 PM EST
The Packers should win this game, but the key word in this statement is should. Nothing as been certain for this Green Bay squad and their offense is being carried solely by the arm of Aaron Rodgers. Injuries to three defensive starters could be costly against the Dolphins at home this weekend. But fans of the team can take solace in the fact that the Packers are an undefeated 3-0 at home and Miami has not been all that threatening as of late despite a winning record at 5-4. The defense of the Dolphins finally showed up last week against the Jets, forcing four interceptions by Sam Darnold and holding New York to just six points of offense. However, the offense for Miami manufactured just six points of offense as well and the difference maker was Jerome Baker taking one of the interceptions into the end zone for a touchdown. Brock Osweiler will still be the starter this weekend with the Dolphins shelving Ryan Tannehill until at least after the bye week, but the offense will need to be jump started if they want to take down Rodgers and the Packers. Furthermore, the question lingers of whether or not the defense will show up again like they did against New York considering how awful they were prior to the game. There are just more questions with where Miami stands on both sides of the ball than Green Bay in this matchup which is why the Packers will come away victorious.
Packers 24, Dolphins 13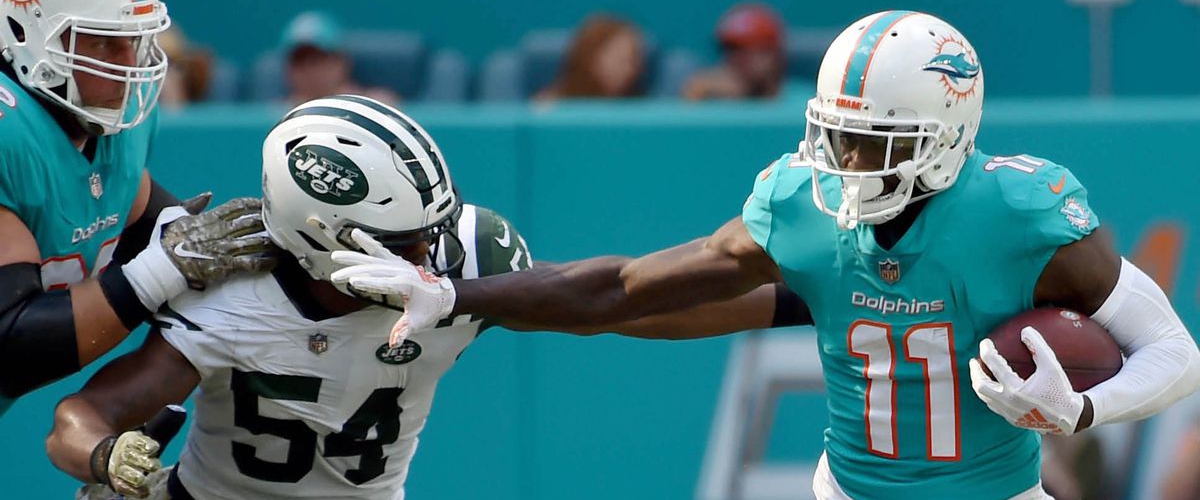 Dallas Cowboys (3-5) @ Philadelphia Eagles (4-4) 8:20 PM EST
Ah yes, another prime time game for the Dallas Cowboys who have been on national television for three weeks already. This team has been downright awful at times this year with very anemic production on offense weighing the team down. It starts with Dak Prescott seeming to regress from his stellar rookie year as turnovers have started becoming an issue for him. Couple this with the inability to get a run game going with Ezekiel Elliott in the backfield and you have a 3-5 Dallas Cowboys team at the midway point of their season. The team they are facing in the Philadelphia Eagles have not had the best year by any means coming off a Super Bowl title last year and getting their franchise quarterback in Carson Wentz back from injury. The Eagles have hovered around .500 for the first half of the year and when you think they are going to become consistent, they manage to blow a fourth-quarter lead or lose a close game. Coming off a bye week and getting Golden Tate from the Lions in a trade will help bolster their receiving corps and give Wentz more options to throw to. Given their division opponent in the Cowboys this week, it is hard to envision the Eagles finding a way to lose this one.
Eagles 27, Cowboys 20
Monday Night Football
New York Giants (1-7) @ San Francisco 49ers (2-7) 8:15 PM EST
Get ready folks because Nick Mullens is starting again for the 49ers in prime time with his sights set on taking down the Giants. If it were not for Mullens absolutely lighting up the Raiders last Thursday, this game would be an absolute snoozefest. But suddenly the storyline is interesting as everybody is wondering if the magic of Mullens carries over to this week. He will face a better defense than he did against Oakland, but they are certainly not too much more formidable of an opponent. Speaking of the Giants, they are coming off their bye week and will continue to start Eli Manning even though the offense is lackluster and the team should begin looking towards the future. The legs of Saquon Barkley can only do so much for New York and this team has shown nothing that would make me believe they can pull off a win at the moment. Nick Mullens is riding the wave of momentum at home for a second straight week and San Francisco takes care of business in prime time yet again.
49ers 30, Giants 20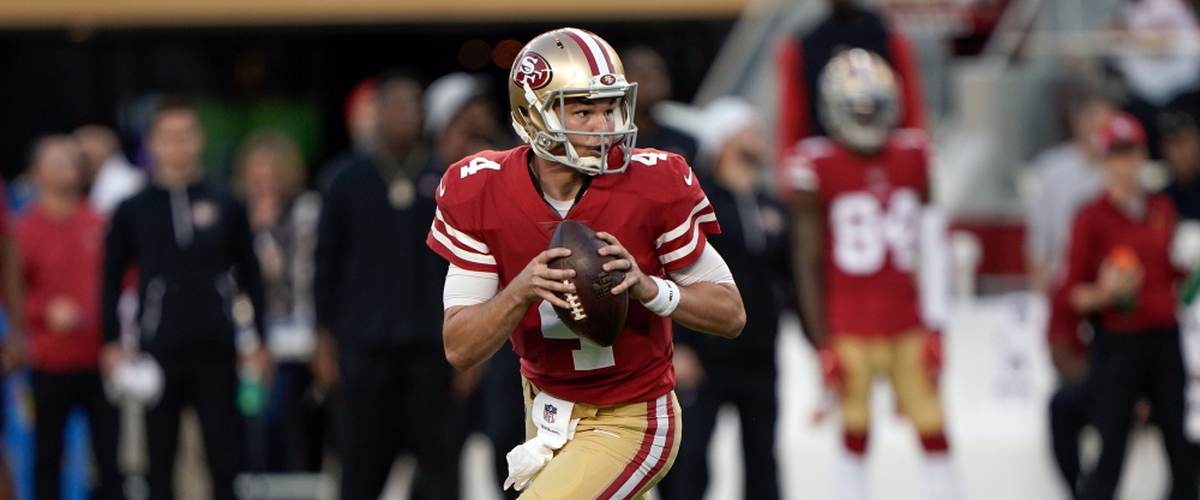 Questions or comments? Email [email protected] and follow @mtvhottakes on Instagram and Facebook to know when new stories are posted.