NFL Wild Card Week: Four Exciting Matchups To Kickoff NFL Playoffs
17 weeks of NFL football are in the books, and it is now playoff time as the 12-team field is set. This is Wild Card Week in the playoffs as two games will be played in the AFC and two games in the NFC to decide who will take on the top two seeds in each conference. Just like with the NFL regular season, MTV's Hot Takes will be making predictions for the playoffs to get you set for all the matchups that are on tap. But first, let us check out how we closed out the regular season after last week's results and our record heading into the playoffs.
Last Week: 12-4
Playoff Record: 0-0
Season Record: 159-94-2
Another strong week to close out the regular season with a fairly respectable record for the year. Let us see if it can carry over into NFL Wild Card Week as the playoffs get underway...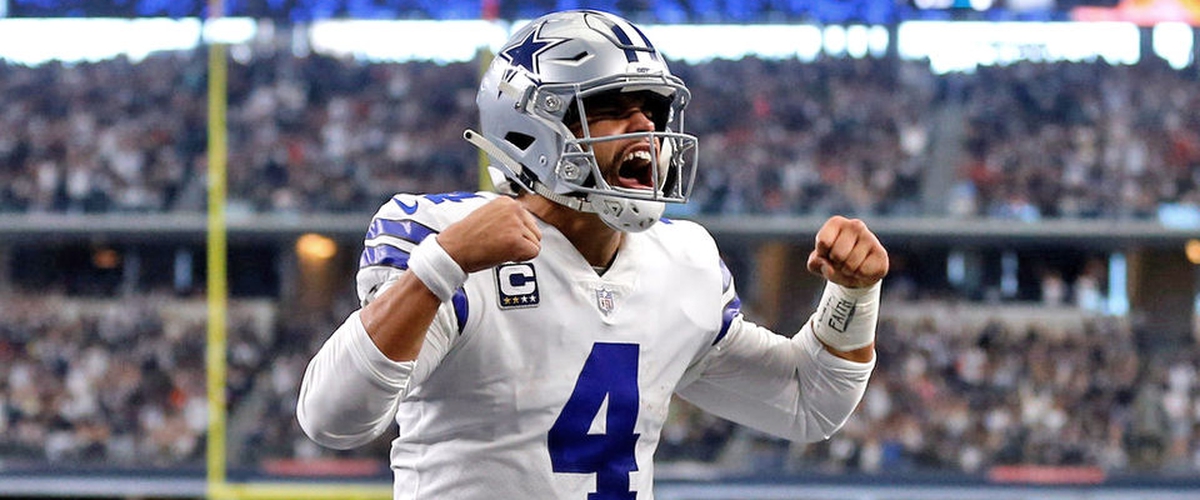 Wild Card Weekend Predictions
Saturday Football
Indianapolis Colts (10-6) @ Houston Texans (11-5) 4:35 PM EST
Two AFC South rivals go at it for the first time in NFL history when it comes to the playoffs as Andrew Luck and the red-hot Colts head into Houston to take on Deshaun Watson and the equally impressive Texans. This is a battle between two teams that got off to rough starts this season as Houston started 0-3 before rattling off nine straight wins while Indianapolis started 1-5 and then finished the year winning nine of their last 10 games. These two teams split their head-to-head matchups with the road team taking the victory in each game by a margin of just three points. Running back Marlon Mack is a huge difference maker for the Colts as the team went 10-2 this season in games he played in. The second-year back has 908 rushing yards and nine touchdowns heading into the postseason for Indianapolis and rushed for 33 yards on 14 carries and a touchdown in his one game against Houston. For the Texans, it will be all about getting wide receiver Deandre Hopkins the ball after he struggled against Indy in their Week 14 game. After catching 10 passes for 169 receiving yards and a touchdown in Week 4 against the Colts, Hopkins was held to four catches for 36 receiving yards and a touchdown in the last matchup. It will be important for Deshaun Watson to find his best receiver on Saturday who finished the year with 115 receptions and no dropped passes. While Indy's defense proves to be tough at times, it is hard to envision Houston's offense getting off to a slow start like the last matchup and that is why I think the Texans will emerge victorious this time around.
Texans 27, Colts 21
Seattle Seahawks (10-6) @ Dallas Cowboys (10-6) 8:15 PM EST
We saw this matchup earlier in the season when a lackluster Cowboys team showed little to nothing on the offensive side of things and left Seattle with a 24-13 loss. This time around things are a bit different as Dallas has gotten stronger defensively and now has a top receiving threat in Amari Cooper via the trade with Oakland. That trade sparked a 7-2 record to finish the regular season for the Cowboys and earned them the NFC East division title after being left for dead at 3-5 following Cooper's first game with the team. But when facing great teams, Dallas has struggled to move the ball and put points up on the board this season. Against mediocre defenses like the Giants, Bucs, Redskins (injury riddled) and Eagles, the Cowboys have had no problem scoring 20- points on their opponent. But when facing more difficult opponents, the offense's scoring output has been in the teens which simply will not win you games. Going up against a stingy Seahawks defense and facing a duel threat quarterback in Russell Wilson gives the notion that this is going to be a one and done situation for Dallas. Seattle was left for dead at the beginning of the season as many believed they were in rebuild mode, but they have proven that is not the case by winning 10 games and getting into the playoffs. They have hung with some of the best teams in the NFL and because of running back Chris Carson's emergence in the running game, the Seahawks have not had to rely solely on Wilson to win games. While this game is in Dallas, it is still hard to envision the Cowboys getting their offense going enough to keep up with Wilson and get the win.
Seahawks 24, Cowboys 17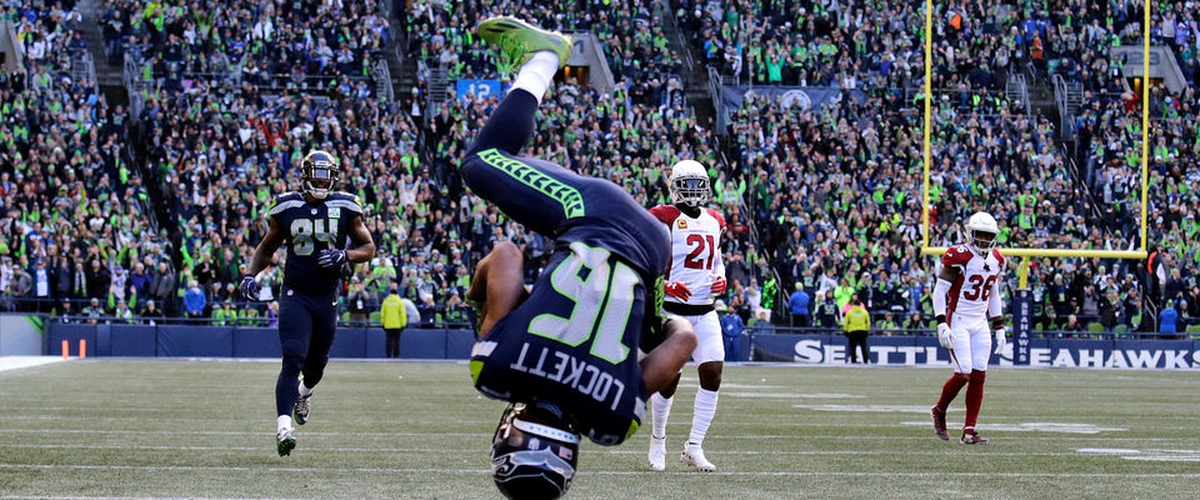 Sunday Football
Los Angeles Chargers (12-4) @ Baltimore Ravens (10-6) 1:05 PM EST
Another matchup from a regular season game as these two teams met back in Week 16 at the StubHub Center in Los Angeles. This time around, the Chargers will be heading to Baltimore for the rematch as an AFC Wild Card team since they lost the tiebreaker to the Chiefs for the division. The last time we saw this matchup, Lamar Jackson gave Los Angeles a headache to help lead them to a 22-10 victory on a Saturday night. Defensively, Baltimore halted Philip Rivers and the Chargers offense which focuses primarily on the passing game. When forcing Los Angeles to make a long drive down the field, the Ravens were pesky on defense and dominated their opponent. The only time the defense broke was following a Lamar Jackson fumble which gave the Chargers a short field and ultimately led to a score. But it is hard to beat a great team twice and this Los Angeles team has been nothing short of great this season. Undoubtedly, Lamar Jackson has provided this Ravens team with a spark, but facing the same team for the second time in three weeks gives the Chargers an advantage. Having seen him once before, Los Angeles is likely to prepare for a run-heavy game by Baltimore that features many packages in which Jackson will take off with the ball. While the rookie quarterback has shown flashes of being able to throw the ball, he has not been able to prove it consistently which is why the Chargers should force him to pass it if they can. You hate to pick against the budding rookie in this one, but all good things must come to an end and Jackson's run since taking over as the starter for Joe Flacco should end this weekend.
Chargers 20, Ravens 14
Philadelphia Eagles (9-7) @ Chicago Bears (12-4) 4:40 PM EST
The one matchup of the weekend in which the two teams have not met yet this season. Nick Foles got his team into the playoffs after Carson Wentz went down with a stress fracture in his back by winning the last three games and getting some help from the Vikings. Two of those three games were against playoff teams in the Los Angeles Rams and Houston Texans, but those are teams that rely more on their offensive firepower to lead them to victory. The Bears are the opposite of that as they use their top-three defensive unit to frustrate their opponents and come out on top. Ranked first against the run and seventh against the pass, Chicago has feasted on their opposition and allowed just 17.7 points per game over the course of the regular season. Their suffocating defense outweighs their 21st-ranked offense led by quarterback Mitchell Trubisky who is in his second year in the NFL. Trubisky has played in 14 games this season and recorded 3,223 passing yards to go along with his 24 touchdown passes and 12 interceptions. He has been pretty good and so has the run game led by Jordan Howard who has nine rushing touchdowns this season. The key in this one will be for Mitch Trubisky to continue playing the way he has all season, giving his team the lead, and letting the defense take care of the rest. This is the time of the year where Nick Foles gets hot as we saw last season, but it is not going to be easy given the opponent the Eagles are facing. Foles did everything he could to get this Philly team back into the playoffs to defend their title and I firmly believe the winner of this game will be the team heading to the Super Bowl in a few weeks. If the Bears defense continues to shine like they did all regular season, they should have no problem halting the Eagles and we all know defense wins championships. If Nick Foles continues his end of the regular season and postseason magic that he showed last year, there is no reason why this Philly team cannot compete in the NFC for the remainder of the playoffs. It is certainly a tough matchup to pick considering what each team brings to the table, but Chicago is something special this year.
Bears 17, Eagles 10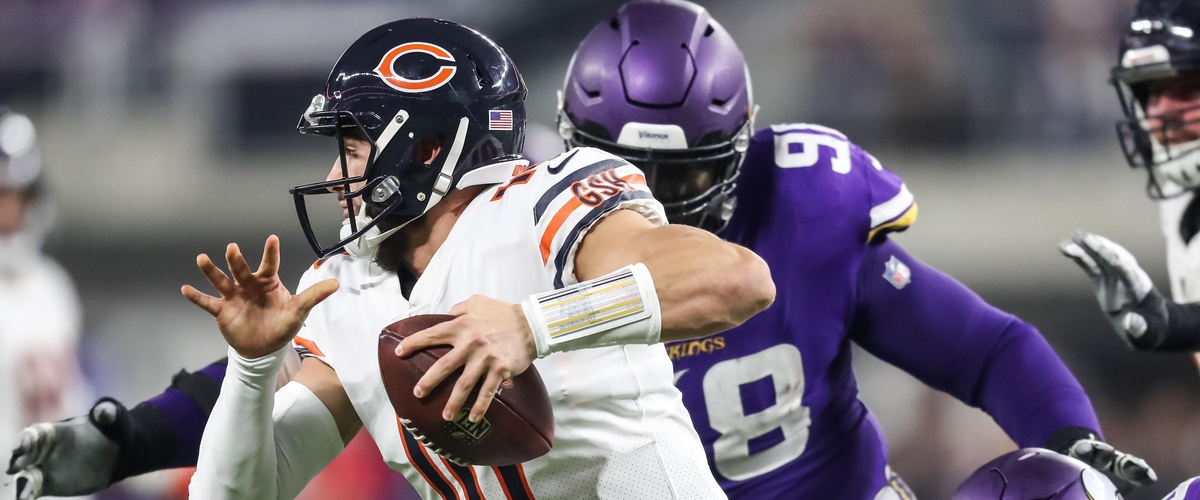 Questions or comments? Email [email protected] and follow @mtvhottakes on Facebook to know when new stories are posted.