MLB Top 10: CF
I'll save you some time here folks, #1 is Mike Trout, and anyone who things differently is either a giant homer, novice fan, or a complete fool. Center field still has a number of stout talents behind arguably the best player in the majors. This list is full of some of the games young and upcoming talents, while some of the games soon to be stars were left off. It may be more fair to create a top 10 in CF not named Trout. Nonetheless, here we go.
10. Odubel Herrera, Philadelphia Phillies
Despite playing for mediocre team his whole career Herrera has proven to be one of the few bright spots over the past few seasons. Herrera will need to be a big part of the this Phillies team if they are going to reach their full potential. His 2 year WAR mark ranks him 10 among qualified players. He has posted a solid 10.5 WAR over the past three seasons and owns a .344 OBP over this span. Herrera a solid defender as well has posted 20 DRS over the past three seasons.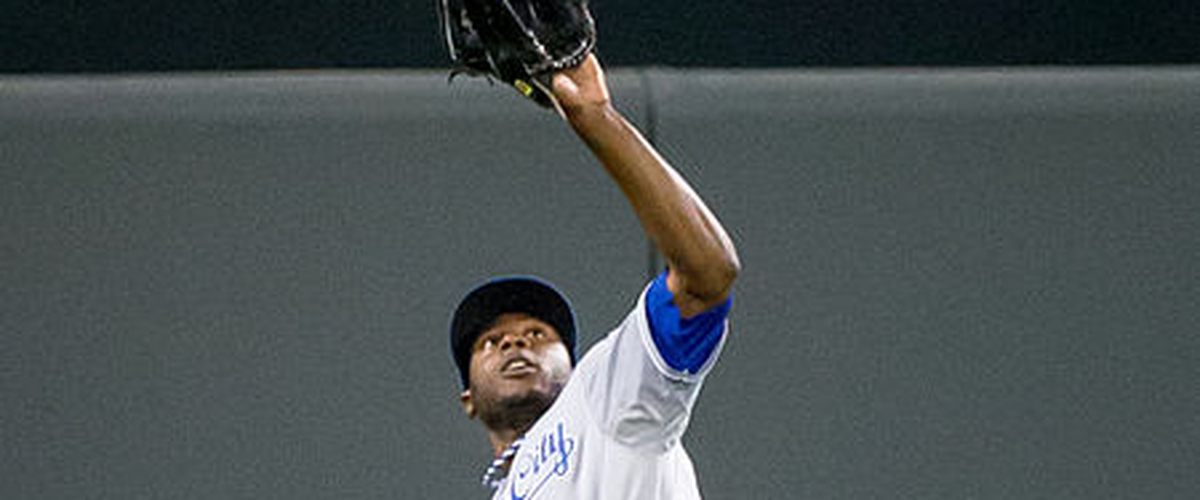 9. Lorenzo Cain, Free Agent
The Lorenzo Cain market seems to be heating up, and for a good reason. Cain was an instrumental piece to the Royals reign of success of the past couple seasons. While Cain's age and market value has forces him out of Kansas City, what a run he had there. Recent rumors have the Cubs linked to Cain, but this is not about where Cain will sign. Cain hit 15 home runs last season and drove in 49. He posted a solid .363 OBP and a 4.1 WAR which ranked 7th. Since 2012, Cain has posted a WAR of 1.5 or higher. Last season he posted a .803 OPS. He also has a stellar glove posting a combined 13 DRS which is a slight drop from his 2013-2015 numbers. However, make not mistakes Cain is still one of the games better center fielders.
8. Adam Eaton, Washington Nationals
Despite being injured last season he still ranks among the best center fielders in the game. He only played 23 game last season, but hit 2 homes runs and 13 RBI's despite being a lost season for Eaton the prior season he posted a stellar 6.2 WAR, and if he would have played this season it's likely he ranks higher. Eaton was a big acquisition for the Nationals who could have used his services in the long run. Prior to his injury he posted three straight season with a .360+ OBP and three straight 3.0 WAR seasons. Realistically, Eaton belongs higher on this list, but due to the injury last season he falls to 8. However, despite his injury Eaton is still one of the games best center fielders in the game.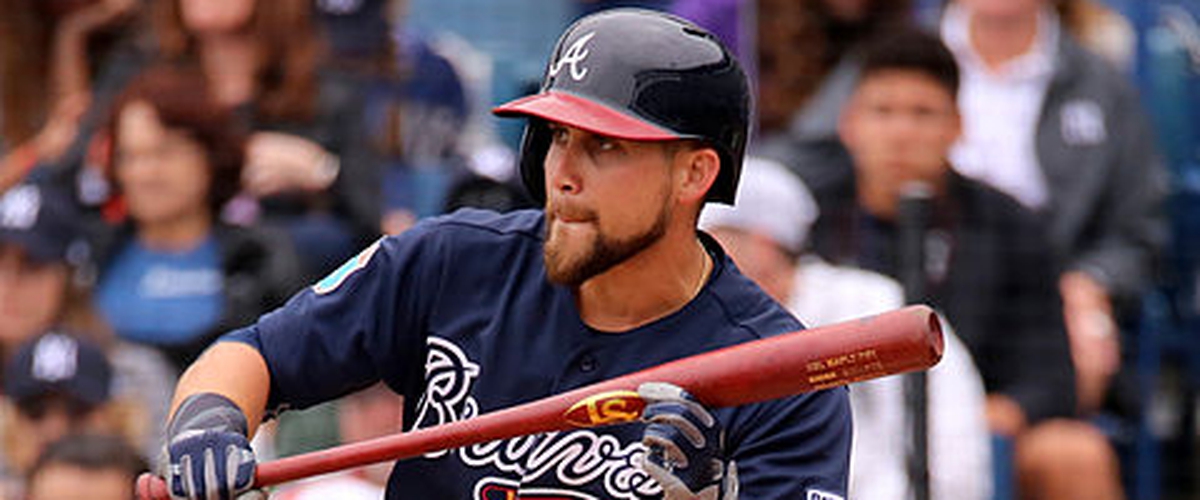 7. Ender Inciarte, Atlanta Braves
Another rising star on this list ranked 10th among all center fielders last season. He hit 11 home runs and stole 22 bases last season. His OBP was a solid .350 and he looks like he is going to be a special player and a big part of the Braves rebuild. While parts of the rebuild had a slight hiccup Inciarte continued to show why the Braves wanted him a couple years back. He now has posted three straight seasons with a WAR above 3.0, two straight with an OBP .350 or higher. He also just completed his first 200 hit season. He has remained consistent and projects to be one of the games better center fielders for some time.
6. Tommy Pham, St. Louis Cardinals
It deeply pains me to put a St. Louis Cardinal in the top in anything, but Tommy Pham looks like a force for the Cardinals who could be there for years. Stepping into his first full time season Pham came into his own. Pham was phenomenal last season, and rumors were they almost dealt Pham. Pham ranked third in WAR with a sub-six, 5.9 WAR. Only three center fielders had a WAR north of 5.0. He ranked second in OBP with a stellar .411. He features solid power hitting 23 last season, and he drove in 73. Pham looks like the CF of the future for the Cardinals and a future on-base machine. He posted a solid 13.7 UZR/150 last season, and a serviceable 2.5 UZR. While this was the first time we have seen Pham produce on such a high level there is no denying last season Tommy Pham was a force which helped the Cardinals remain in contention until the finals weeks of the season.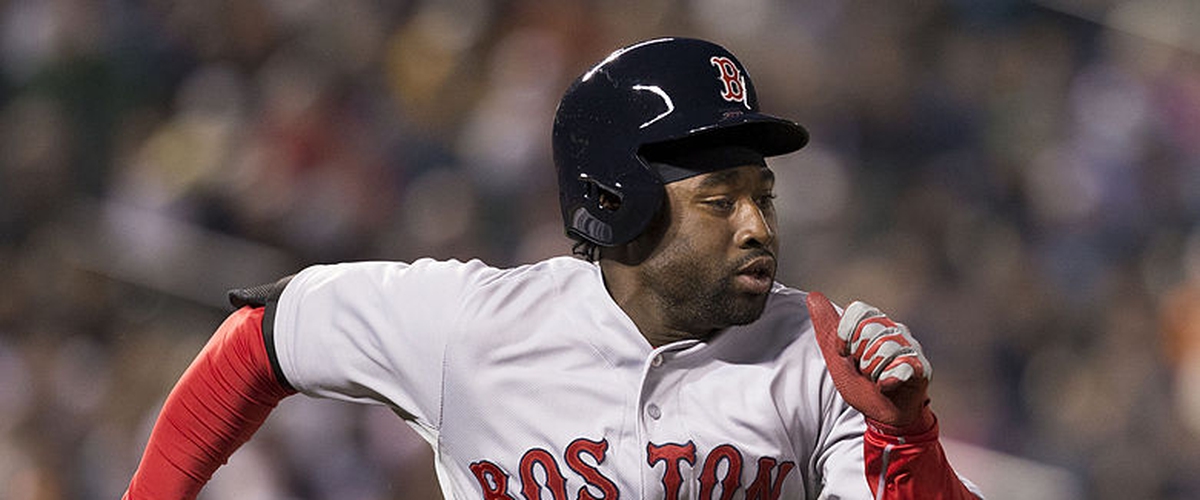 5. Jackie Bradley Jr., Boston Red Sox
If having the best young outfield won you World Series then crown the Boston Red Sox. Over the past two seasons Bradley ranks 5th among qualified players over this span. He did so by smacking 43 homes runs and driving in 150 RBI's. Over this span he has posted a solid 7.2 WAR and still has some room to grow. His OBP was .337. He has a stellar glove and posted 10+ DRS over the past two seasons. Bradley is a star in the making and despite not repeating his 2016 season Bradley has a bright future ahead of him.
4. Christian Yelich, Miami Marlins
Poor Christian Yelich, literally the best Miami Marlin remains, not that was remaining, but he was arguably the most consistent and potentially the best of the bunch in terms of cost and value. No he never had the power of his counterparts Marcel Ozuna or Giancarlo Stanton, but he simply has quietly become one of the games best. Who was the Miami Marlin to post a 3.5 WAR or higher each of the past four seasons, not Giancarlo, not Marcel, but Christian Yelich. Yelich a solid defender already has one Gold Glove under his belt. His .369 OBP put him 4th among center fielders. Yelich hit 18 home runs last season, and drove in 81 runs. He is the last man standing in Miami, and may be dealt away some time in 2018. Only four center fielders have a WAR 7.5 or higher and Yelich is one of them, the other three you will see in our 1-3 slots. Despite some of his production numbers such as RBI's may go down, Christian Yelich is one of the games top CF's and along with Realmuto may be the only reason fans in Miami come to see ball games this season.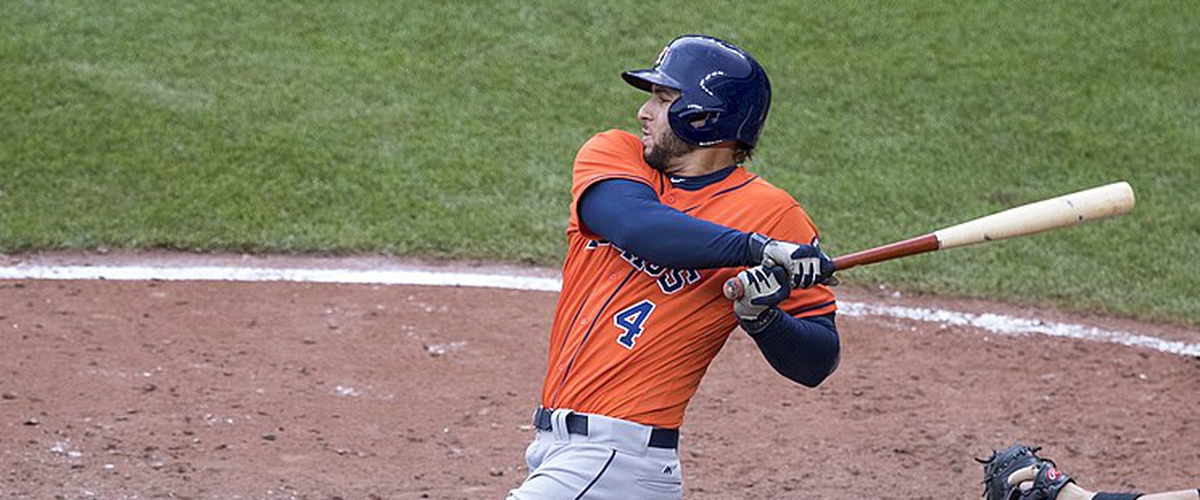 3. George Springer, Houston Astros
Only two center fielders have hit more home runs over the past two season than Mike Trout's 62, one of them was George Springer. A major part of the Astros World Serier run. Springer has driven in 167 RBI's over the past two seasons. He ranks third in WAR over the past 2 seasons. His OBP was a solid .363 between 16-17. Last season his 34 home runs was second best among CF's, and his 85 RBI's was third among quilified players. Last season, he finished 6th in WAR, 5th in OBP. He has had three straight seasons with a WAR of 3.9 or higher. The reason I put him ahead of some other players as well was his ridiculous post season and one of the best World Series effort. His 6 home runs and 9 RBI's, along with his .386 OBP/.997 OPS were a major reason the Astros won the World Series. The World Series comes in a #3.
2. Charlie Blackmon, Colorado Rockies
Only 2 center fielders posted a WAR above 6 last season and one was Charlie Blackmon, the other was the great Mike Trout. Blackmon was a big part of the Rockies resurgence last season smacking 37 home runs and driving in 107. He posted the third highers OBP among qualified center fielders and stole 14 bags last season. He is the other one of the two center fielders to hit more homer runs than Mike Trout over the past two seasons. He leads all qualified center fielders in RBI's over this span as well. His 2 year .390 OBP ranks second behind Mike Trout, and his 10.6 WAR over this span also ranks behind only Mike Trout.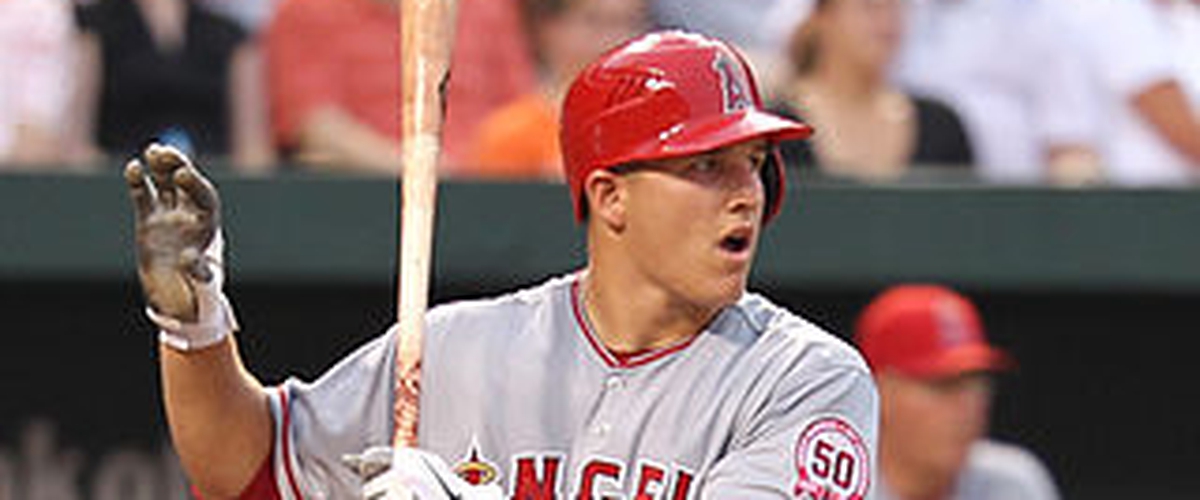 1. Mike Trout, Los Angeles Angels
This is a no-brainer folks, Mike Trout could retire right now and he would have a case for the Hall of Fame. He ranks in the top 20 in a number of key statistical categories. He is 19th all-time among CF's. His JAWS is 55.2 only 2 points below the average for the position. I digress, Mike Trout at only 26 remains the best player in baseball. Coming of his worst statistical season in terms of WAR, Trout still posted a "modest" 6.9. His injury shortened season likely kept his JAWS below the median number. 33 dingers last season and 72 RBI's a solid season for most, but not for Mike Trout. He likely hits well over 40 if he played a full season. He posted a stellar .442 OBP last season to go with his .410 OBP. To top that he had a 1.071 OPS which is inline with his career .976 OPS. His 6.9 WAR was by in large his worst of his career, the next lowest a sub-8.0. It goes without saying Mike Trout is one heck of a ball play. Injury aside Mike Trout still posted the best WAR at CF and also ranked at the top of a number of other statistics. So if you needed justification for him to be here, there it is.