MLB Top 10: Third Baseman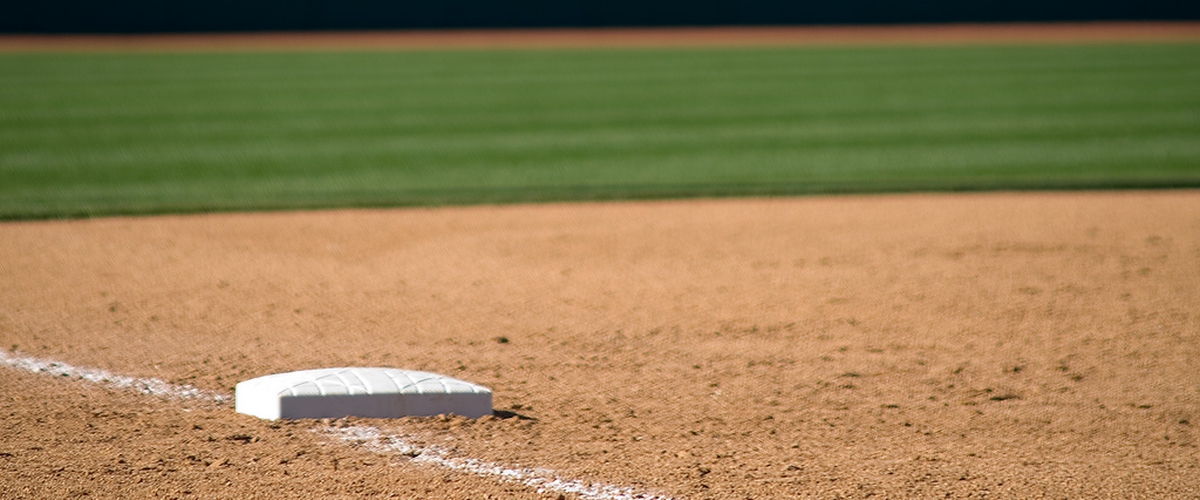 The hot corner has always been a hot spot for talent, and the league is rich in elite third baseman. While many will disagree with who ranks #1, other will likely argue they would have it no other way. The game has some truly elite third baseman out there including Kris Bryant, Nolan Arenado, Josh Donaldson, and future Hall of Famer Adrian Beltre. Who will rank #1 we shall find out.
10. Jake Lamb, Arizona Diamondbacks
A lot of people only recognize the name Jake Lamb as the guy who prevented Kris Bryant from getting an All-Star nod, Lamb has been one of the most consistent performers at third base. Lamb consistently good doesn't seem to have the talent to top the heavy hitters on this list, but make no mistake he's one of the games better third baseman despite being the third best in his own division. Since entering the league his WAR for the past three season has been 1.9, 2.5, 2.5. Lamb posted the 8th best OBP among third baseman over the past two seasons, and his back to back .840+ OPS season ranks him among good company. Lamb could potentially rank higher on this list if his glove work was better, in fact, he's a borderline liability, but make no mistake it's his bat that earns him this merit. Over the past two season he's posted a paltry -21 DRS, and his UZR 18.0. Only two qualified third baseman has been worse with their glove.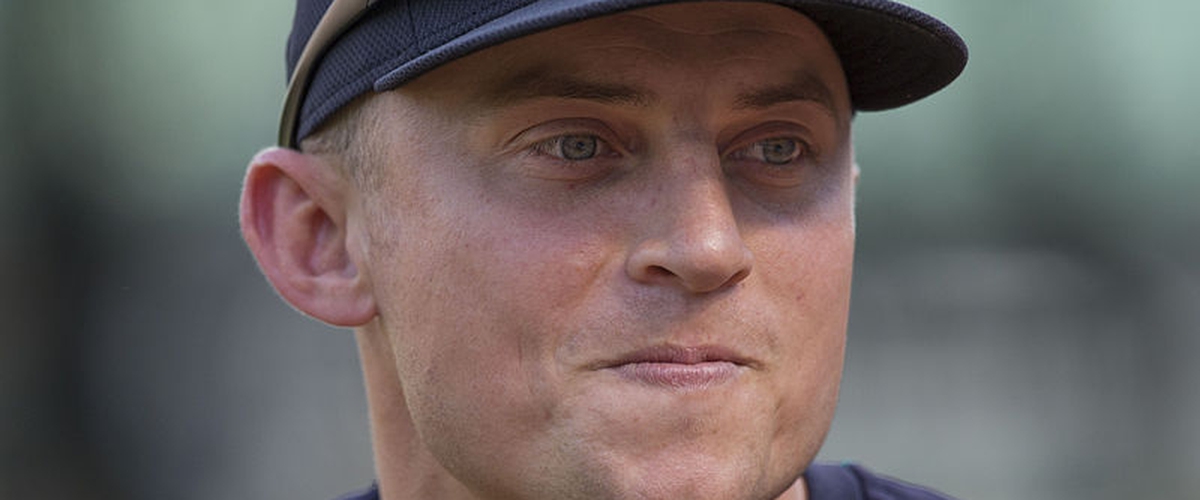 9. Kyle Seager, Seattle Mariners
The other Seager, while younger brother Corey is making waves in LA, Kyle is no scrub. While Corey will become the bigger star, Kyle is buried in Seattle, and quietly becoming one of the games best third baseman. Posting a solid 8.9 WAR over the past two seasons, Seager ranks 9th in this category. Despite playing half of his games at Safeco, Seager has smacked 59 home runs over the past two seasons, which ranks 7th over this span. He's been consistently good over the course of his career. Make that 6 straight seasons with a WAR over 3.5, and he's kind of becoming another wasted talent in Seattle which has notoriously wasted the best years of Ichiro and Felix Hernandez. His defense is generally solid, but not great with a career 15 DRS. Seager is one of the most underrated players in baseball, and it's largely due to the mediocre teams he has been stuck with throughout his career.
8. Adrian Beltre, Texas Rangers
Speaking of consistency, it has been consistency which has put Adrian Beltre on track to Cooperstown. Beltre already owns one of the more impressive Hall of Fame resume's still remains a player in his late years. Beltre's career is winding down, but the newest member of the 3,000 hit club is knocking on the door of the 500 HR club. He would require a age defying season to reach the mark this season, but only 38 HR's away one would expect Beltre to stick around until 40 to try and reach that mark. Stranger things have happened, but Beltre has only hit over 35 HR's twice in his career. Beltre ranked 9th in HR's, 9th in RBI's, 8th in WAR, and 7th in OBP over the past two seasons, while his best years are over, Adrian Beltre is still one of the best. Let's not ignore his defense either, over the past two seasons only two 3B have ranked higher than Beltre in defensive value.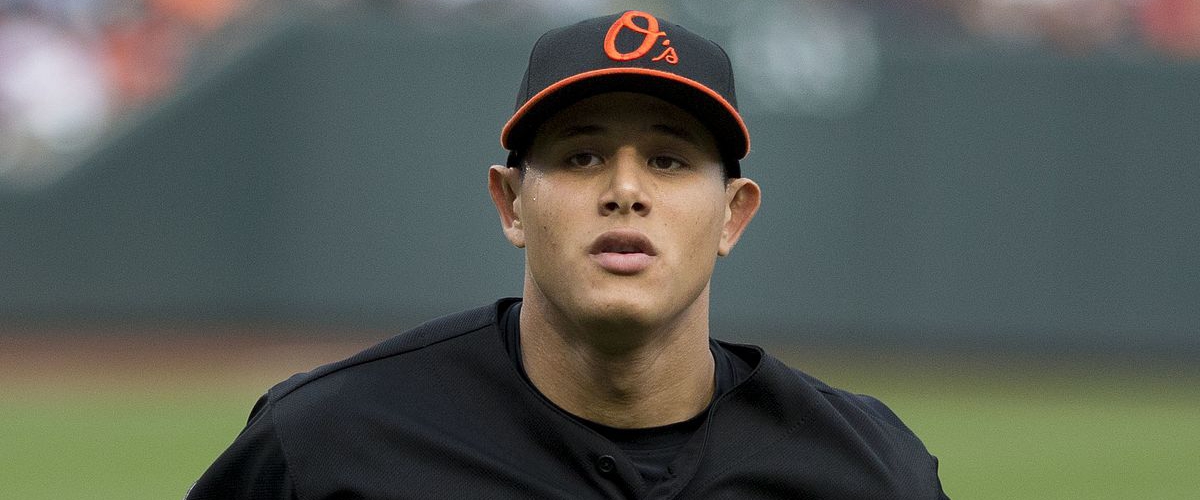 7. Manny Machado, Baltimore Orioles
Generally speaking when Giancarlo Stanton is dealt in an off-season that's the biggest name to move, but if Manny Machado is dealt we may have a new story. At the moment the Orioles seem content on keeping Machado until the break or further. Machado has been one of the games most exciting players, and while some injuries has slowed him, Machado is simply an elite player. He ranks among the games best defensively, and his offense the game. He actually has almost equal value with the bat and glove. Machado ranks 7th in WAR over the past two seasons, and while he may move to shortstop this season, ranks highly either way. Machado has smacked 70 home runs and driven in 191 runs over the past two seasons, and simply put is one of the most complete players in the game. If he is not dealt this season, he is going to land himself a massive contract in free agency this coming season. Machado is a stout player who could possibly rank higher on this list.
6. Justin Turner, Los Angeles Dodgers
What Turner does is impressive, despite having the big time power some of his counterparts has, Turner makes things work. He has emerged as one of the games best over at the hot corner since joining the Dodgers. Now when I say he lacks power I mean he doesn't have the 30+ HR power you see from some of the more elite third baseman. Turner ranked 11th in HR's, 13th in RBI's, but again not the major power threat make up for it with timely hits, and his excellent on-base ability. His OBP places him 4th among qualified third baseman over the past two seasons. His defensive value ranks 5th over that span falling behind only Nolan Arenado, Manny Machado, Adrian Beltre, and Anthony Rendon. Turner over the past two seasons has posted the 5th highest WAR.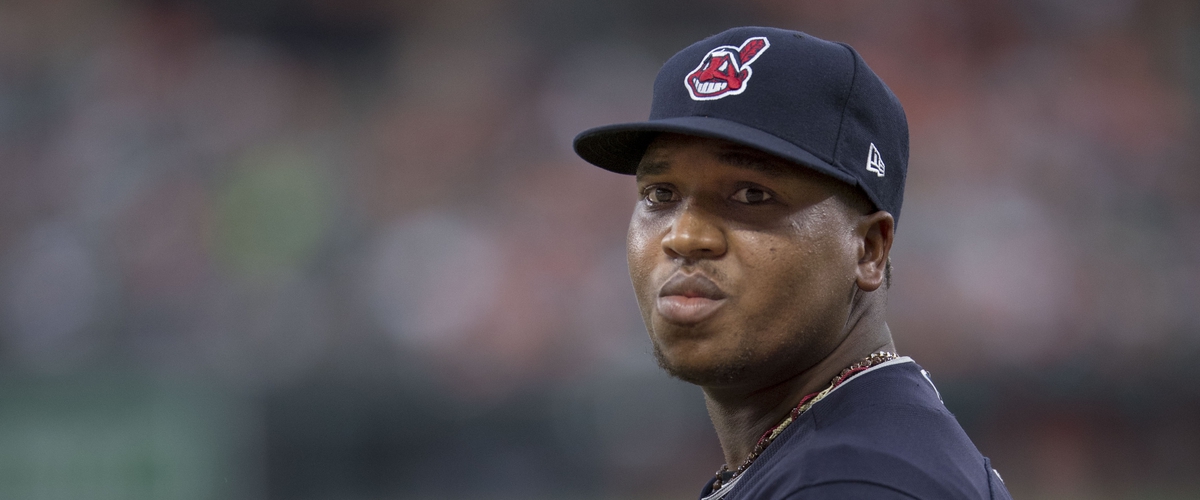 5. Jose Ramirez, Cleveland Indians
Ramirez is quietly putting up solid numbers on one of the games most competitive teams over the past two seasons. While his star power is not as high as Francisco Lindor, Ramirez is a big part of the success of the Indians over the past two seasons. Ramirez ranks 4th in terms of WAR over the past two seasons, and he is still developing major power, but again compensates in other areas. He's got on base ability, and a serviceable glove at third. He's second only to Kris Bryant in runs scored, and leads third baseman in steals with 39. He hit a career high 29 home runs this season, and .957 OPS. He needs to improve his defense, but offensively looks like a potential star in the making.
4. Anthony Rendon, Washington Nationals
Playing on team with Bryce Harper it's easy to get lost in the mix add into the picture Daniel Murphy, Stephen Strasburg, Max Scherzer, and Ryan Zimmerman, it becomes all that much easier. However, make no mistake the impact Rendon has for this team. Last season he finished with the highest WAR among third baseman. He has solid power, and what really moves him up on this list is he is only 1 of 3 third baseman on this list with a OBP north of .400. He's a defender, but he simply lacks the star power of the top three. However, his 45 home runs and 185 RBI's keeps him competitive among the games best. Over the past two season's he ranks 3rd in WAR.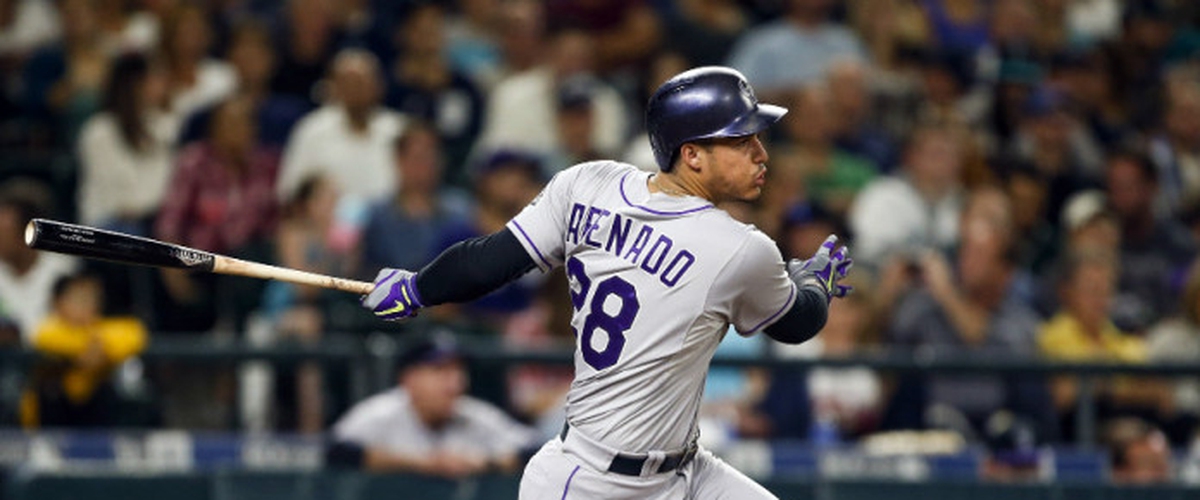 3. Nolan Arenado, Colorado Rockies
This is where the separation breaks down, you could make the argument that 1, 2, or 3 should be #1. Now I don't necessarily buy Arenado this high personally, I am highly biased against players who play in Coors Field. His career splits he hits .314 at home and .266 away, his OBP goes from above average to poor, and his OPS drops almost 200 points. No offense, but Arenado isn't as good as many hype him to be. However, that being said you can't hold a park against the guy that's just where he was drafted. I only post those to show why I put him behind 1 and 2, there is not an abundance to justify separation between these three. His defense is stellar and is probably the best in the game in terms of glove work, this an area Coors does not help. His defensive metrics are off the chart the past two seasons he posted 40 DRS, and a career 104. He has hit the most home runs among all third baseman, most RBI's, and second best batting average over the past two seasons. He has the 6th best OBP and 6th best WAR over the past two seasons.
2. Josh Donaldson, Toronto Blue Jays
Donaldson remains among the games best at the hot corner. 70 homers and 177 RBI's since 2016, and he ranks 2nd in WAR among third baseman over this span. He's phenomenal at getting on base ranking only behind Kris Bryant over the past two seasons. Donaldson is an solid defender and is only 1 of 2 third baseman to have a WAR 12.0 or higher over the past two seasons. Donaldson may have the best power among third baseman with a .275 ISO which is second among third baseman over this span. Not displaying quite the same amount of defensive wizardry he once did, but still a solid defender nonetheless. Again, 2nd best WAR among third baseman, and his number likely go up if he played more than 113 games. Even in his shortest season in 5 years he still managed to post a solid 5.0 WAR. Anyone who questions Josh Donaldson is elite is a fool.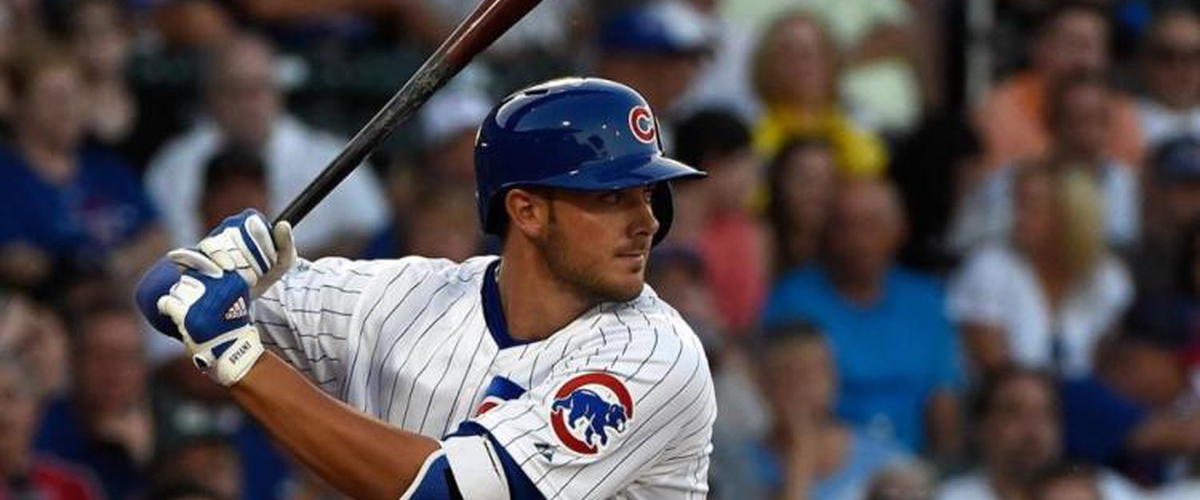 1. Kris Bryant, Chicago Cubs
Year three not quite as good as the MVP year 2, but make not mistake Kris Bryant is a force at third base. In each of his first three seasons he's posted a WAR of 6.5 or higher. In each of those three seasons 25+ home runrs. He's posted an OPS .850 or higher. His OBP has been over .360 in each of those seasons. Folks we might not have seen the best Kris Bryant yet either. Only 2 players has a WAR 15 or over the past two season those players are Kris Bryant and Mike Trout. While Bryant may not be at the same level defensively as Arenado, Donaldson, and Machado he hold his own posting 8 total DRS over the past three seasons. His UZR is solid. He is an absolute offensive force and is a big part of why the Cubs will be contenders for a long time.