5 Wildcard Drivers Who Could Replace Dale Earnhardt Jr.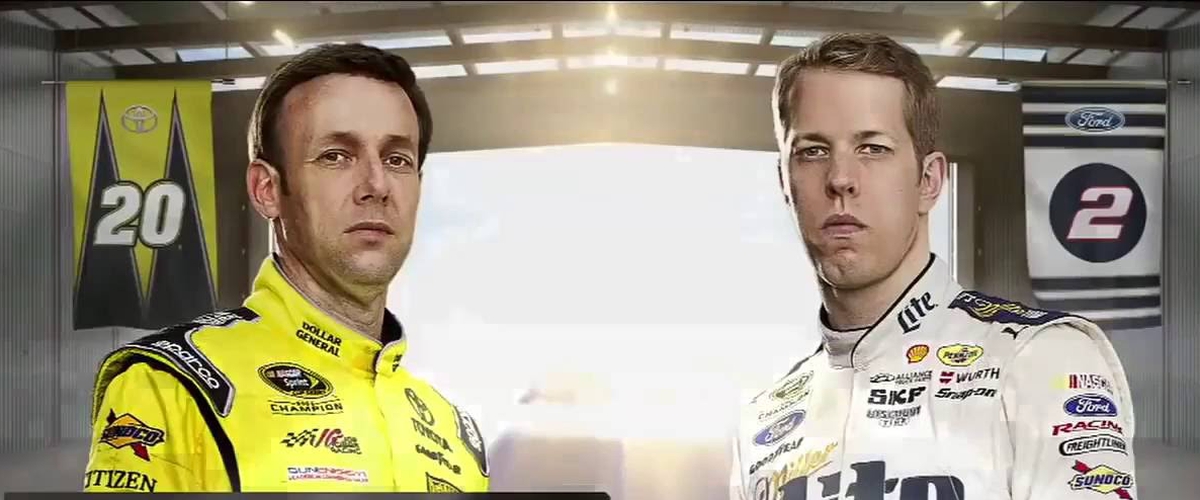 5...4...3...2...1... I'm back! What is going on #NASCARfamily! For the first time in 6 months, and the first time in 2017 NASCAR Opinion is officially back on Sportsblog! I hope everyone has enjoyed the beginning of the 2017 season, and I hope you enjoy reading this article! Don't worry, I haven't truly been away... if you have followed me on Twitter @nascar_opinion, you know I have been working on a new project! The NASCAST is the official podcast of NASCAR Opinion, which I started in January! If you love listening to sports talk or talk radio, give it a listen for free on SoundCloud by searching 'The NASCAST'. Well... enough story time, let's get to some NASCAR Opinions!
For my first blog of 2017, I want to focus on a hot topic surrounding the NASCAR garage. Of course, if you have been alive in the last week you have heard that Dale Earnhardt Jr. officially announced his retirement from full-time NASCAR. Earnhardt explained that he is simply ready to step away, but wanted to do it on his own terms (instead of letting an injury such as his concussion take his career from him). Dale Jr. answered as many questions as he could the last 7 days, but one question remains unanswered... who will replace the 14x Most Popular Driver at Hendrick Motorsports?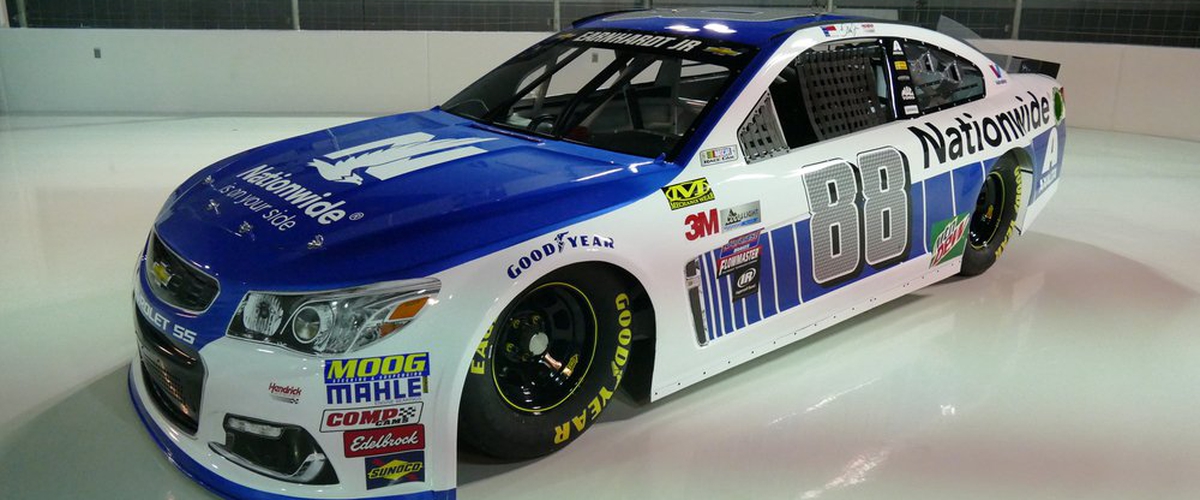 This question will eventually come to answer (probably around Chase time), but for now we can all speculate. If I had to pick a driver now, I would have to guess that either young Alex Bowman (24-yrs-old) or even younger William Byron (19-yrs-old) will take the reigns of the most popular ride in NASCAR. But if you read the title you would realize this blog post doesn't involve either of the Hendrick signed drivers! This post is about WILDCARD drivers, who will likely NOT replace June-Bug, but could find themselves behind the 88 next season. I mean who knows what could happen in the crazy world of NASCAR? Remember while reading this, that these are supposed to be outside of the box scenarios that could lead to some very interesting corkscrews in the Cup garage! Well, enough waiting... let's get to it!
1. Matt Kenseth
Think I'm crazy? What if I told you that Joe Gibbs Racing may be ready to let a veteran driver walk to make room for the future of the sport? That is exactly the situation that could be happening in front of our eyes with young Erik Jones and Matt Kenseth. We can't forget that Jones only signed with Furniture Row Racing (Joe Gibbs affiliate) for the 2017 season. With only a 1-year deal, championship owner Joe Gibbs could be setting his eyes on one of NASCAR's most talented young guns. If Gibbs does in fact bring Jones to the team, the 20 car will most likely be the landing spot for the Michigan native. Hamlin resigned earlier this year, Busch is signed through 2019 and beyond, and it's highly unlikely Gibbs would let go of Suarez after one year of investment at the Cup level. If you use simple math, that leaves only 1 car open... and with a driver that isn't signed past the 2017 season.
Kenseth has stated that he isn't quite ready to hang up his helmet, but all signs point to Jones eventually joining JGR in the near future. If this move comes in 2018, Kenseth could be looking for a new place to call home. While Hendrick would more than likely look on the younger side of the garage, who better to get a car up and running than the 2003 champion? The chances are higher for Kenseth to retire of swap with Jones at FRR (Furniture Row) than join Hendrick, but crazier things have happened.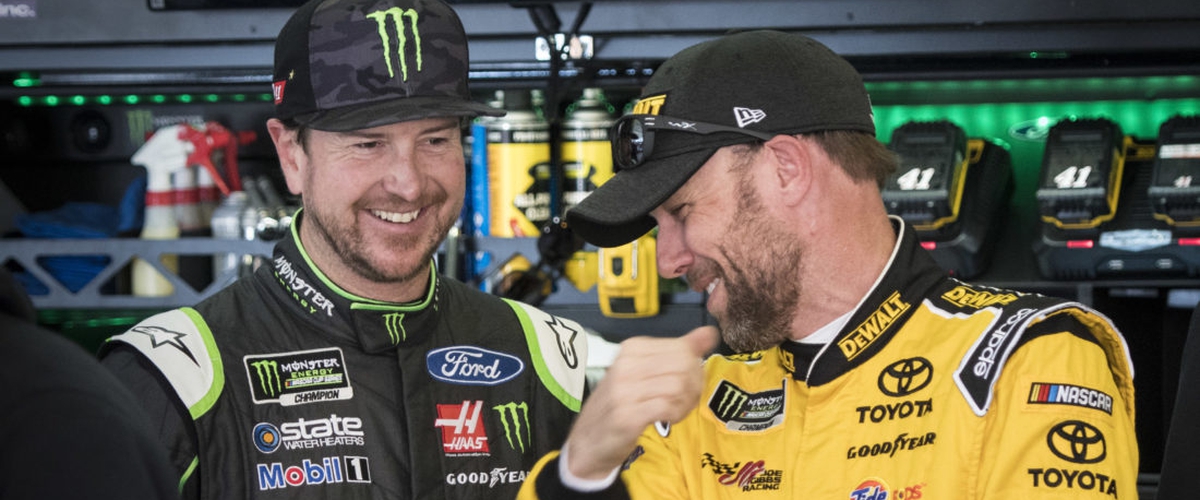 2. Erik Jones
Speaking of Erik Jones, who said this guy isn't good enough to steal the 88 ride from under our noses? At the young age of 20, Jones would make the perfect addition to one of the most successful teams in NASCAR history. I can't lie, I never considered Jones for the ride but Darrell Waltrip mentioned him Sunday, which got me thinking. Odds are he will eventually join Joe Gibbs Racing, but things can change quickly in motorsports. Just last year most fans including myself, assumed William Byron would continue on as a Gibbs development driver, but suddenly flipped the switch in late 2016 to Hendrick/JR Motorsports.
Even with a firm connection between Jones and Gibbs, when a ride at Hendrick Motorsports opens up, all eyes and ears are attentive. With a 1-year deal at Furniture Row Racing, Jones could be looking for a better commitment if Gibbs is unable to place him at JGR permanently.
3. Brad Keselowski
Brad Keselowski may very well be the best Monster Energy Cup driver in 2017. With 2 wins and 7 top-10's in the first 9 races, Bad Brad could be the favorite to win the 2017 championship. So how could he possibly be on the list of drivers would could shock the world and join Hendrick Motorsports in 2018? Well... here's why. For one, Keselowski's contract is up at the end of 2017. Contract talks usually occur in the final contract year, but Kes is in the prime of his career, which could give him leverage moving forward. It has yet to be reported that Keselowski and owner Roger Penske are discussing a contract extensions (though highly likely), which opens the door to the idea that Keselowski could go else where.
With plenty of time in the season left, the chances of Penske resigning Kes are very high, but the second reason that gives this potential move some weight is even deeper. You may have forgotten where Keselowski came from. Prior to driving for Team Penske and eventually earning them a Cup title in 2012, Keselowski was the lead driver for JR Motorsports. Keselowski even drove a handful of races for Hendrick Motorsports in 2008 & 2009 piloting the #25 GoDaddy.com Chevrolet. The point is, Keselowski has ties to HMS. Brad has stated in previous interviews that he really wanted to be at Hendrick at the Cup level, but things just didn't work out. This could be his chance to finally head home to the place he used to know.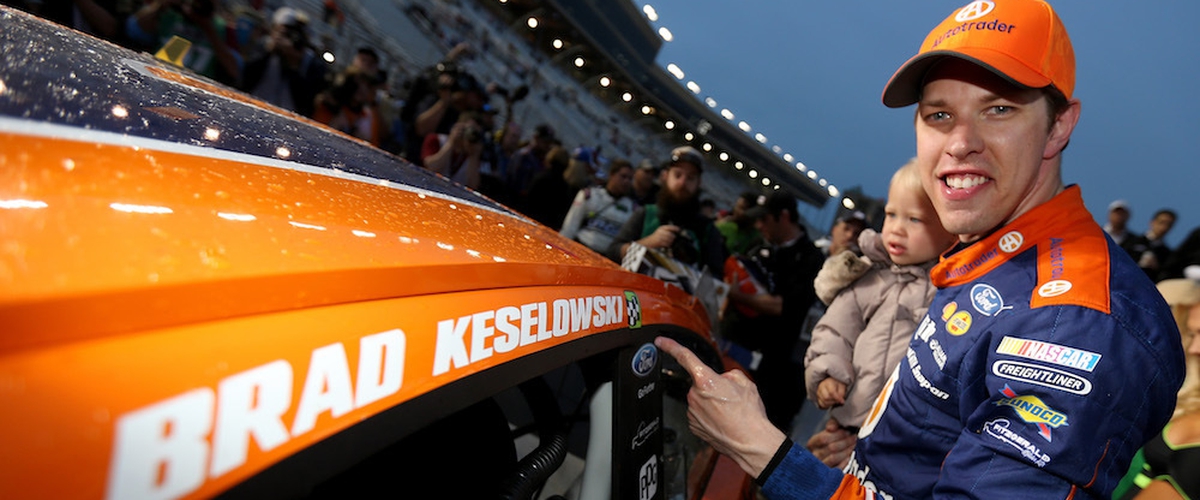 4. Carl Edwards
Could Cousin Carl really come back and take over the most popular ride in NASCAR? YES. Personally, I believe his retirement is legitimate and that we won't see 'flipper' behind the wheel anytime soon, but the option is there. You can't tell me that Rick Hendrick wouldn't consider putting Carl Edwards in the 88 car if the Missouri native showed interest.
With a stellar racing resume including 28 Cup Series wins, Mr. Hendrick couldn't go wrong with putting the 12-year veteran behind the wheel of the #88 Chevrolet. In addition to his racing resume, Edwards also works well with sponsors, which would make the potential block-buster transition much easier headed in to 2018. Edwards is just 36-years-old, which means he could still spend valuable time in a racecar before his time is done.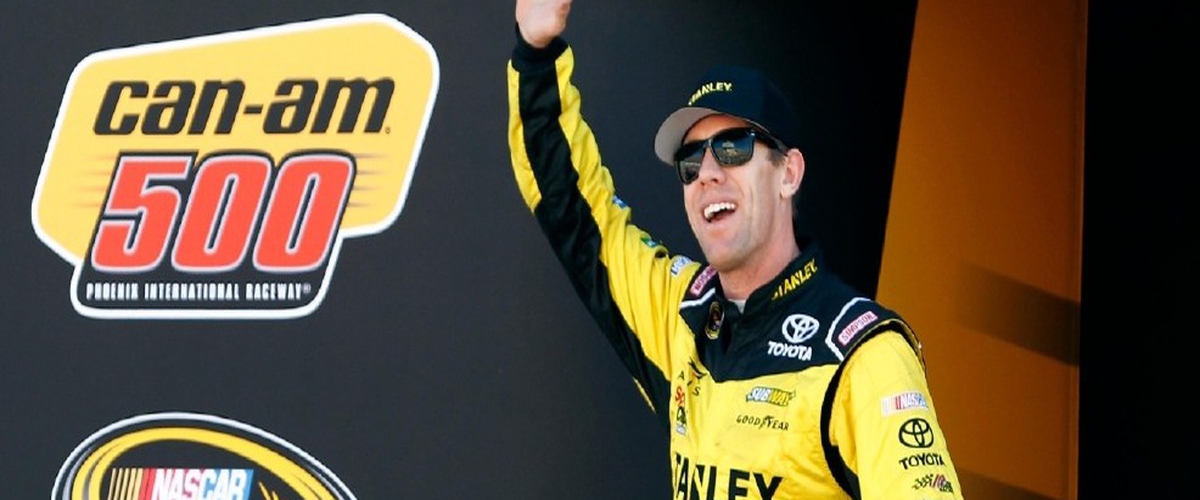 5. Ryan Blaney
Well wouldn't you know the guy who has had the most beef with Dale Jr. in 2017 could actually replace him? Imagine the headline "Blaney takes beer and ride from neighbor Dale Jr." being printed if this monster deal got accomplished. Blaney is the last guy on this list I would expect to land at HMS, but if the Wood Bros or Penske can't lock Blaney into a more stable situation, the 23-year-old could be on his way out the door. I have speculated for years that Blaney would eventually join Team Penske in a 3rd car, but so far he seems to be fit in the #21 Wood Bros Ford.
These two teams are affiliated, which means that Blaney will more than likely stay with the most historic team in NASCAR, but hey... I can stir the pot if I want to! Blaney is another young driver, who much like Chase Elliott is on the cusp of becoming a break out star in NASCAR. Just imagine having Elliott and Blaney at the same time. Then potentially adding William Byron in 2019. Hendrick Motorsports would damn near be set for the next 10-15 years! Blaney has always been a Ford/Penske guy, but who knows what could happen? Maybe Jr gives Blaney a few too many beers, and the door swings wide open for the High Point, NC native to steal all of Jr Nation's hearts.
Well, there you have it! These are the top-5 wildcard drivers that could replace Dale Earnhardt Jr. at Hendrick Motorsports next season. Again, the ride will most likely go to Bowman or Byron, but the world of NASCAR can get crazy at times! Let's also remember that the #5 car will be opening up after the 2018 season if Kasey Kahne doesn't turn things around. This could throw another monkey wrench into the entire HMS situation.
Thanks for reading, I hope you enjoyed the post! Let me know how you felt by Tweeting me at @nascar_opinion! If Twitter isn't your things, no worries! Email me any questions, ideas, topics, opinion, etc. to [email protected]
(PICS NOT MINE, USED FROM: YouTube.com, thefinallap.com, racingnew.co, theintelligencer.net, 5hourenergy.com, wlos.com, ryanblaney.com)
(Statistics/Info from: Race-reference.info, Jayski.com)