NBA MVP Prediction: Kawhi Leonard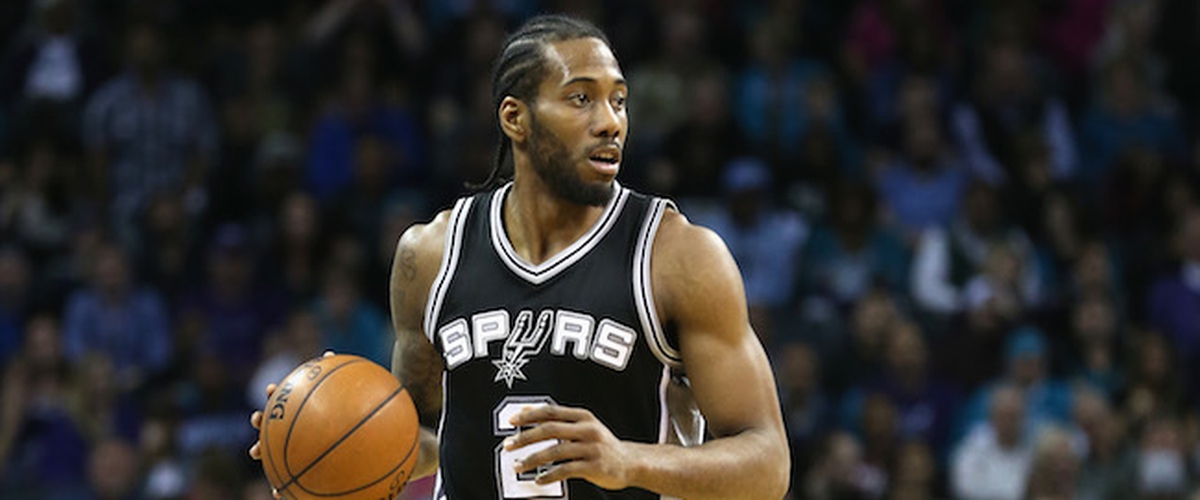 The NBA season is rapidly approaching and the question that many argue before the season is this: Who will win the 2017-18 NBA MVP Award. There are many candidates for the award namely: LeBron James, Kevin Durant, James Harden, Russell Westbrook etc. However, I personally believe it will be Kawhi Leonard!
Kawhi came into the league as a player who could defend but had minimal offensive repertoire other than his athleticism. The two-time defensive player of the year has proven that he has the work ethic to be an NBA Superstar and that is exactly what he has become. I believe Leonard will have improved his game throughout this offseason and he is ready to come out with a bang this season and win the Most Valuable Player Award.
One other thing that hasn't been brought up yet is his team compared to the other candidates. Russell Westbrook has Carmelo Anthony and Paul George in OKC. LeBron James has Kevin Love, Isaiah Thomas and Dwyane Wade and we all know who the Warriors have. Kawhi doesn't have the firepower around him which means he will have the ball majority of the time to make plays. The reason I didn't bring up James Harden is because the players around him aren't that good compared to the other teams mentioned. He has Chris Paul which will help him but I'm not sure how CP3 will affect James Harden just yet.
Overall, Kawhi Leonard is my selection for MVP
-NBA Knockdown
Instagram: @nbaknockdown
Twitter: @nbaknockdown