MEGATRADE: Kyrie Irving gets TRADED to a Rival Eastern Team.
A Mega-trade has been confirmed hours ago by official NBA sources and the teams involved, sending Kyrie Irving of the Cleveland Cavaliers to the Boston Celtics in a package for Isaiah Thomas, Jae Crowder, Center Ante Zizic and Brooklyn's 2018 unprotected first-round pick from the Kevin Garnett deal.
The Whole trade came as a surprise as Kyrie had reported that he wanted to play for either Phoenix, or go back home to play for the Knicks, however he is not a free agent so only the team could decide where he would get traded. The main focus for the trade was to move away from Lebron James as their relation has gotten worst as of late due to Kyrie's urge to be the number one option on a team.
What does this deal mean for both teams and the East? Cleveland got the "king of the forth quarter" in Isaiah Thomas who becomes a free agent by the end of the this upcoming season, on the other hand Boston got a champion and a closer in Kyrie who still has 2 years left on his deal which he signed just before Lebron returned to Cleveland in 2014.
Offensively both players are quite similar in attacking ability but defensively is where both players are lacking.
Kyrie is known to basically sleep on defense and it's understandable, having a player like Lebron on your team, playing defense like he does however even prior to Lebron's arrival Kyrie didn't play much defense, but Cleveland also gets Jae Crowder, a defensive minded player who can contribute on offense a bit with the ability to shoot the three and occasionally drive to the rim.
However one limitation to Cleveland's side of the deal is the fact that Isaiah is only 5'9" which makes it hard for him to be an effective defender against other point guards on the East in John Wall, Kyle Lowry, Kyrie and of course the Western Guards such as Westbrook, Curry, Chris Paul or James Harden and even Lonzo Ball.
The deal struck a lot of fans and players alike, everyone roasted the deal in a series on funny Memes and tweets on social Media.
One striking thought is that Danny Ainge didn't pull the trigger when Paul George and Jimmy Butler were available and he did on Kyrie, a one sided player to the most part and a player who has shown that he can't win without Lebron James.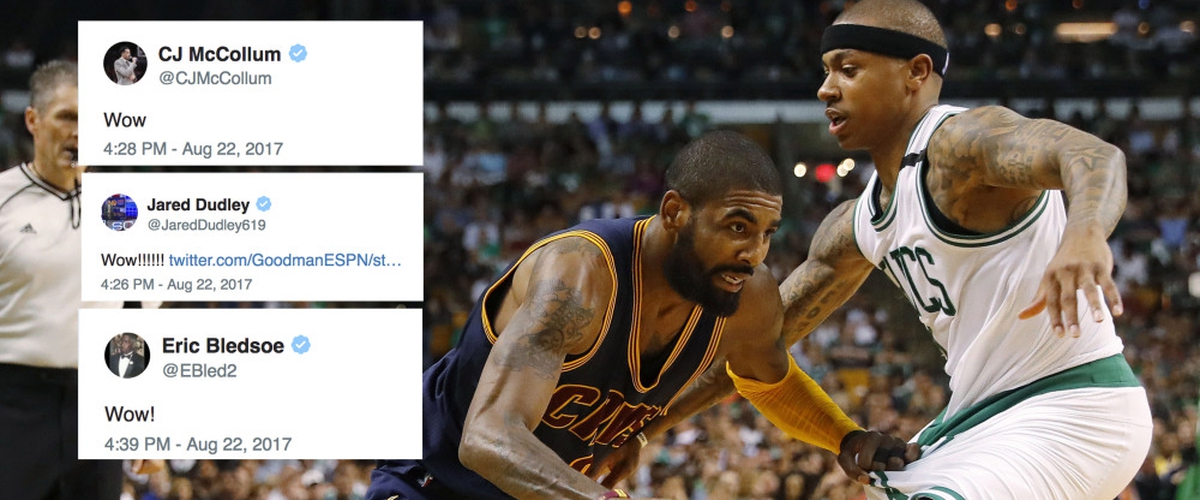 Now.. How does this effect Lebron's decision next summer? That is the biggest question of them all. We haven't heard what truly James thinks of this trade yet as we only seen a tweet from him saying "goodbye to Kyrie" but i don't think he will be too pleased with what the team got in return, no knock on Thomas but Cleveland's biggest problem against the Warriors was Defensively and it still remains which will ultimately drive him out of Ohio for the second time.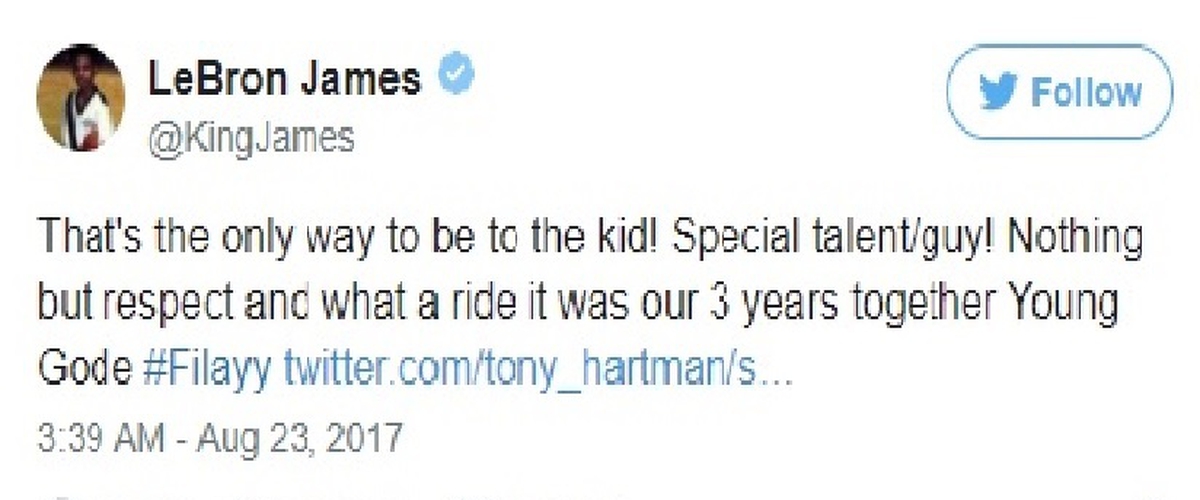 One thing is for certain, we have a whole season until that happens and Cleveland will meet Boston in the season opener and a predictable eastern conference Finals match-up between both powerhouses. I'm sure everyone will mark these Eastern conference match-ups on their calendar because lets face it, it is a must see TV.