Long Shots Foster, Lucien Playing Under Pressure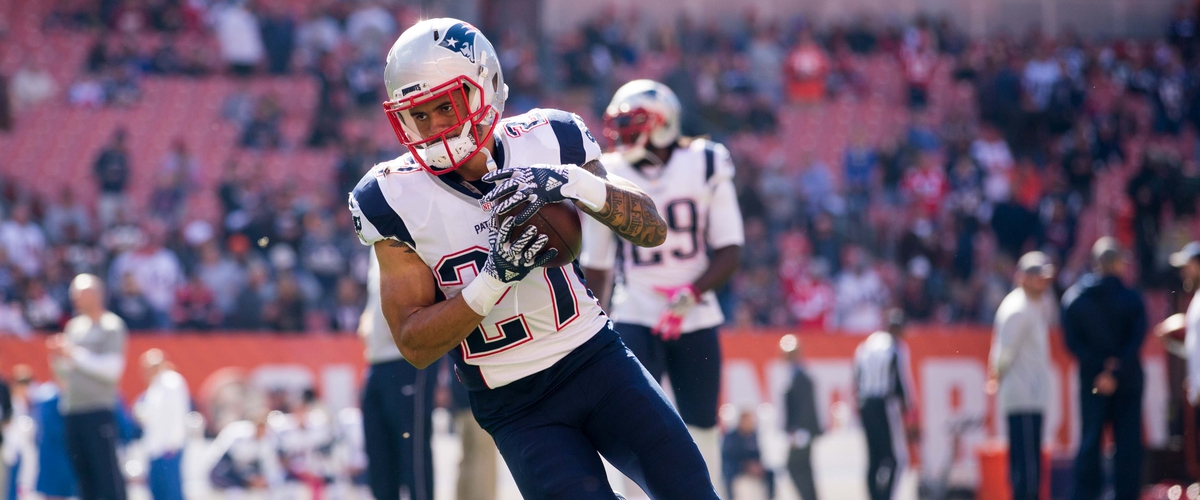 Things are a little more real for WR Devin Lucien and RB D.J. Foster in 2017. Last season was a developmental year for the rookie free agents. With a year in the Patriots system under their belts, they can't be along for the ride anymore.
They have to earn their regular season seat aboard the Patriots' new airplane during training camp. But it won't be easy, as not only do they have to beat out a veteran or two, but have some hungry rookies hoping to swipe a contested seat.
Lucien and Foster's odds of remaining with the team got a lot tougher in the off-season. Start with free agency. New England traded for WR Brandin Cooks while signing RBs Mike Gillislie and Rex Burkhead. It would be easy to name them as replacements for departures (Cooks in for Michael Floyd; Gillislie for LeGarrette Blount) or project Burkhead as an upgrade over Brandon Bolden.
But it's not as simple as that. Floyd barely played so Cooks is a huge upgrade. And the versatile Burkhead should contribute more than the almost special teams exclusive Bolden.
These vets make the receiver and running back positions ridiculously deep. They join WRs Julian Edelman, Danny Amendola, Chris Hogan, and Malcolm Mitchell with James White, Dion Lewis and Bolden vying for touches out of the backfield.
Overcoming any of the veterans is hard enough. Lucien and Foster also have to worry about the 2017 RFA class that includes WRs Austin Carr and Cody Hollister and RB LeShun Daniels.
Based on daily camp reports, Lucien seems to be handling the competition well. In the Patriots scrimmage Lucien hauled in two 50-yard touchdown passes according to the Boston Herald's Jeff Howe. He needs to keep it up as Carr has been a quick learner, displaying the ability to become a quality slot receiver.
Foster may not be getting many mentions, but he has better physical gifts than White. What Foster doesn't have is White's resume, which includes 14 receptions and three total touchdowns in Super Bowl LI.
Preseason is immensely important for Lucien and Foster as they will get plenty of chances to make their case for the roster. If they get squeezed from New England, either one could still land somewhere in the league.
But it's hard to imagine a better seat elsewhere than any on the brand new Patriots airplane.
Other debuts I'm looking forward to:
DEs Derek Rivers and Deatrich Wise
With DE Rob Ninkovich's retirement, there's an opportunity for a pass rusher. Kony Ealy has the edge due to experience, but it isn't a lock to start or make the roster, despite the Patriots trading a second round pick for Ealy.
TE Jacob Hollister
Twin brother Cody's chances of making either the roster or practice squad are probably slim. New England was reminded of the value of tight end depth as they could had used A.J. Derby after Gronkowski went down for the year.
WR Austin Carr
His Northwestern highlight video looked great and he's been mentioned a lot during camp. We'll see if it's for real.
Questions? Comments? Send to [email protected] Follow @NE_Arena on Twitter.