Patriots Poach AFC East Rival Again - Gillislee the Next Gem?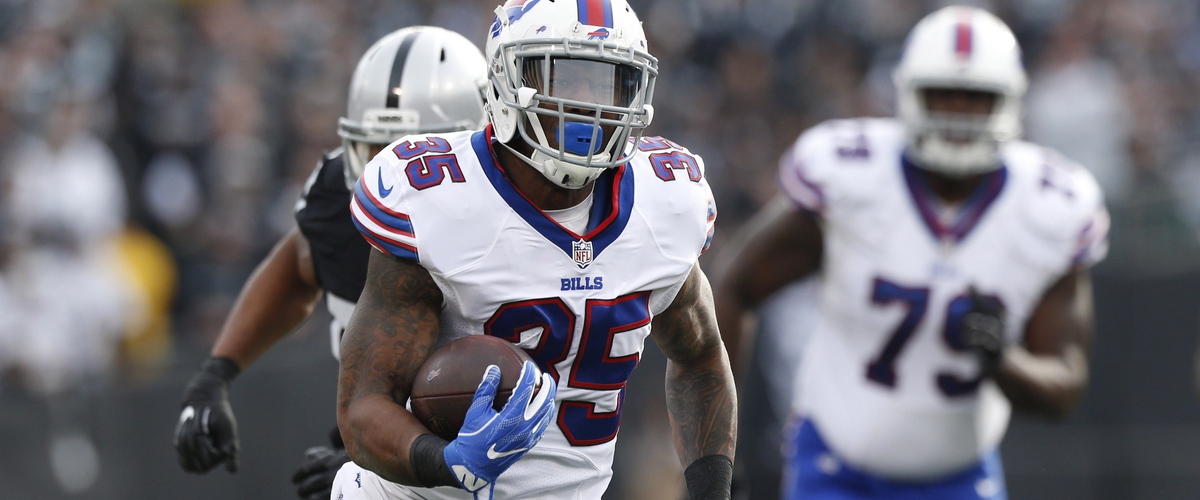 The Patriots trust their eyes.
Apparently one metric New England's coaching and scouting staffs use to determine potential free agents is how well a player does against the Patriots. It's worked very well in the past and RB Mike Gillislee could be next.
In 2016 the Patriots couldn't contain the Buffalo Bills' back-up to LeSean McCoy. In New England's week four loss to the Bills, Gillislee had six carries for 30 yards - 16 of them coming on one carry. He also gained 13 yards on a reception.
The rematch went the Patriots way, but Gillislee gashed New England's defense for 85 yards 12 carries with a long of 28 yards and a score. His three receptions only gained nine yards.
That's 115 yards on 18 carries (a 6.4 average), one TD, and four receptions for 14 yards.
So the Patriots figure the best way to stop Gillislee is to take him from a division rival. It's worked very well in the past.
Last year they signed WR Chris Hogan from Buffalo. He totaled seven receptions for 106 yards against New England in 2015. The following season Hogan has a career year and earned a Super Bowl LI ring.
Wes Welker frustrated the Patriots for 21 receptions for 219 yards over eight games with the Miami Dolphins. Add 747 punt and kickoff return yards and the best remedy was trading for shifty receiver. Welker became the best slot receiver in football during his six seasons in New England.
The Patriots should be thankful their division rivals invested resources to develop these players for New England. The Patriots were right when they determined Hogan and Welker were under-utilized. Gillislee will get to prove New England right again in 2017.
Questions? Comments? Send to [email protected] Follow @NE_Arena on Twitter.