A Letter To Eli Manning From The New York Giants Fans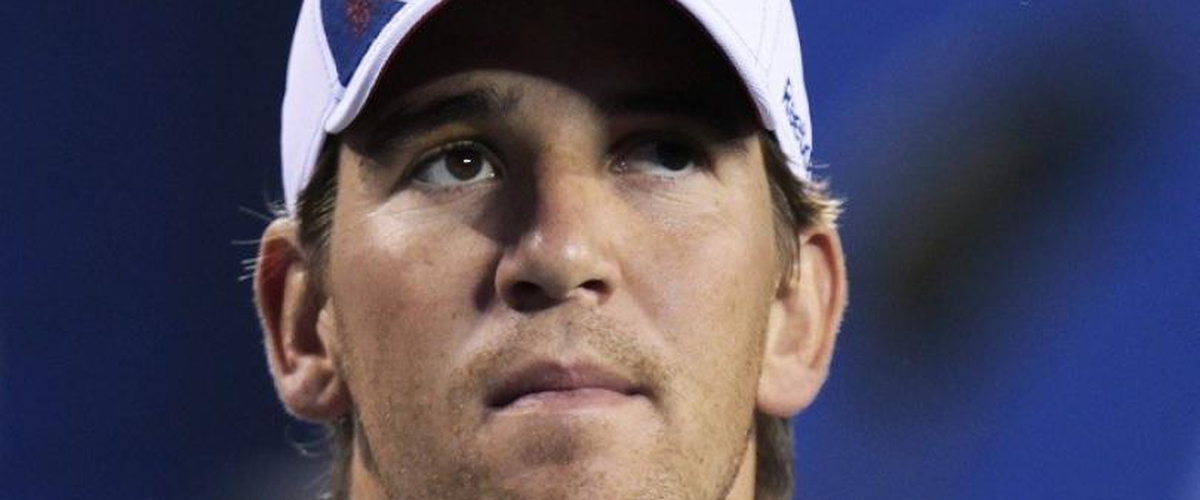 Dear Eli,
Where do we start? It has been a long run with highs and lows. This latest low is by far the worst of all; not just because we are 2–9, or because we are plagued by injuries, or because this season has been such a disappointment. This low is the worst because our organization has let you and the fans down by benching you. We all knew changes had to be made this season, but it never should have come to this. Your name, Eli Manning, has become synonymous with The New York Football Giants for years now for a reason. That reason being: you earned the right to be the face of the organization. You have the talent and the long successful career as a starter to earn it. Now, one of these were stripped from you by no fault of your own and as many of us know, it is not the talent.
You are the iron-man. You have the second longest consecutive start streak for quarterbacks in the history of the league and gave your all every single one of the 210 games you played in our uniform. From 2004 to now, you have been our starting franchise quarterback and boy was that great for us and the team. You brought the organization half of its Lombardi Trophies in spectacular fashion. You lead the epitome of an underdog team in 2007 to a Super Bowl win and did it again in 2011. We love you for those performances but also for your performances before and after those glorious years for our organization. What the millions of people watched in those two Super Bowl games, we saw every week of every season you played; a quarterback who was clutch, highly skilled, and a magnificent leader. Who would have known we would have a franchise quarterback like this back when you were swapped on draft day and first held up that blue Giants jersey? We were beyond blessed to have you on the team.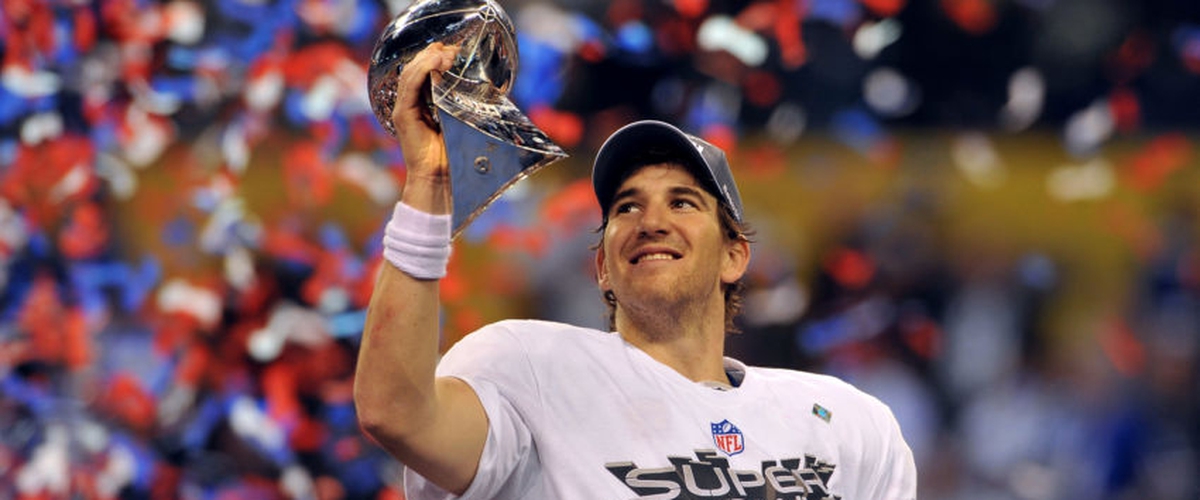 In the following years, we watched you develop into the kind of exceptional quarterback we know you are. We saw the leader and face of the team show up every game and do his job and do that job well. 210 consecutive starts is impressive. Given your success and effort through those games, it is even more impressive. Many of us never doubted you because you gave us no reason to. In fact, you went beyond that and only gave us reason to bELIeve in you and our team under your leadership. You are an exemplary quarterback and are you are all that we could have asked for with your leadership, humbleness, accountability, and pure willingness to do everything in your power to win, no matter the odds. If we had you behind the center, we and your teammates knew that we had a chance to win against any opponent you faced.
When haters say you are overrated, we can't even begin to think of the many ways they are wrong. They will point to the interceptions, ignoring the reality that most of your picks have come in the fourth quarter when down by a touchdown or more. You do your job and try to give the team a chance to win games and unfortunately when down in the fourth, chances are needed to be taken to win and interceptions happen. We know that. We also know that you have been surrounded by a subpar (to say the least) offensive line, that you have had absolutely no support in the run game, and that our receiving corps has had a higher than acceptable drop percentage. You have played through these obstacles with grace and professionalism, never throwing blame or complaining. We owe you the same grace and professionalism that you have shown through the good times and bad. To our disgust, it seems that some in our organization don't agree.
We know you are too humble and too good team player to admit it yourself, but you deserve so much better. A player like you, with all you have done for the team, organization, and the city of New York, deserve all the respect and appreciation we as fans feel you should get. However, in a saddening and downright sickening way, all you have done for us seemed to be ignored when you were benched. Why the coach and upper management made this decision, especially in this way, escapes our explanation. All we know is that they did something terribly wrong, something that could have been treated in the proper way. We feel sad, brokenhearted, angry, and frustrated and we can only imagine how you feel.
Time will tell what happens next for you, but we ask one more favor of you. This favor isn't a Super Bowl victory this time, a winning season, or a blowout against Dallas. This time, we ask that you make a decision, if possible, that makes you happy, and if you play for us again, we would love to have you start a new, much shorter but very meaningful, consecutive start streak as a Giant until the season ends or you decide to stop on your terms because we know you are a reasonable man with the best interest of the team always in mind. If you end up playing for another team after this mess, we ask that you play your heart out, like we know you probably will, and prove that the Giants organization made a critical and lasting mistake on November 28th, 2017, the day they we not only lost our identity as a team and organization, but lost one of the best quarterbacks, leaders, teammates, heroes, and influential players in our organization's history.
Sincerely,
The Loyal Fans of Eli Manning and His New York Giants