David And Giannis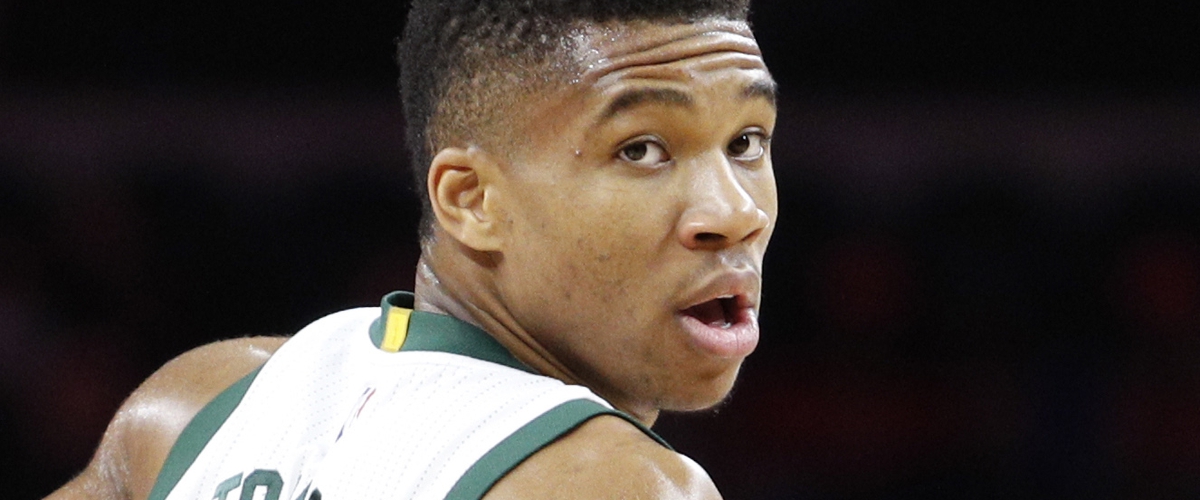 Dribbling it's way up and behind the shadow of Soccer is Americas modern day past time is Basketball. Enjoyed more and more around the globe every year it only makes sense the world will spit back some exceptional talent. Here to stay is The Greek Freak. Giannis Antetokounmpo the 22 year old wonder kid from Greece. Playing 80 games this season and posting a career high 41 points in a single game and making his very first All-Star team The Greek Freak playing in one of the smallest NBA markets and is leaving his mark. Posting a a fat stat line of 22.9/9.9/5.4/1.61/9 (pts/rbds/ast/stl/blk) he led his bucks in all five major stat categories and tying Kareem Abdul-Jabar in most tripledoubles all-time by a Milwaukee player.
Being drafted at 19 Giannis has made the leap from his days playing in the Greek leagues to the all star studded NBA. Improving steadily each year hes been in the NBA he took major strides in his senior year having increasesin every major category and keeping his turnover ratio about even to last year. The kid raised his Player Efficiency rating from what hovered around the league average of 15 at 18.8 to a whopping 26.1 really making the most out of his enlarged usage rating. Expect Giannis who looks to be leading the race for Most Improved Player this year to capture the trophy and cap his season off with his first award of many to come from the soon to be MVP.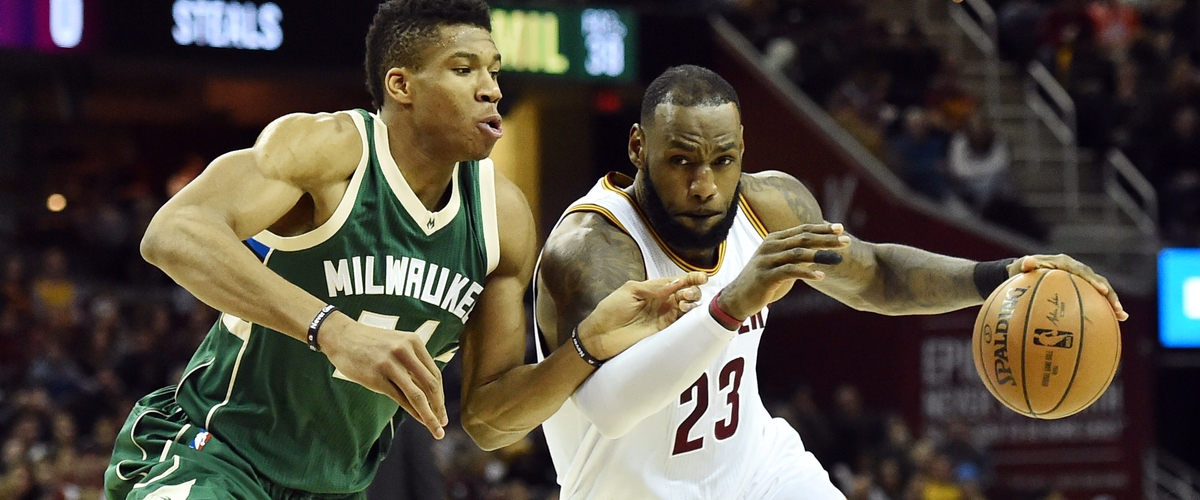 Bold words to say for a young team leader with tremendous potential but when you become the first player in NBA history to post in the top-20 for the top 5 major stat lines in the NBA it really shakes the crystal ball. Comparing stats to another NBA allstar and MVP winner King James 4th year in the NBA which also so happened to be when he was 22 years of age, Giannis falls just short in ppg posting 22.9 to Lebrons 27.3 but surpasses him in rebounds (8.8-6.7) PER (26.1-24.5) blocks (1.9-0.7) TOpg (2.9-3.2) while nearly tying in assists (5.4-6.0) and steals (1.6). Woah. I mean Lebron had some good years previous to his 4th year and Giannis has had only very good sample year. But with a solid increase in his stats every year whos to say the Greek Freak will take a step back next year?
Giannis had a high light season. Winning on a buzzer beater in MSG against the Knicks. Giannis showcased his ability to create a shot with his length, time after time his agility and strength when finishing at the rim and having a block rate of nearly 5 percent. Taking a non experienced playoff squad to the playoffs and giving the battle tested Raptors everything they had over 6 games it really was a glimpse in the future. Nine times this season he scored 30 points and snatched 10 rebounds. something no Bucks player has done since '96-'97when Vin Baker accomplished such.
With every great player comes a knock at his legacy. The kid can ball. The proof is in the pudding. Two of Antetokounmpo's biggest flaws is his 3 point shooting (27.2%) and his free throw (77%). With his legendary work ethic there is no question he cant go into this off season and focus on those two spots. If he can stretch his game out and be relied on from the line for hard fouls and extra point chances it will only increase his jaw dropping production on the court.
Look for the Greek Freak to take the NBA by storm over the next couple years and take the Bucks to potential contenders.