A Look Ahead at the AL West, 2017
One more week.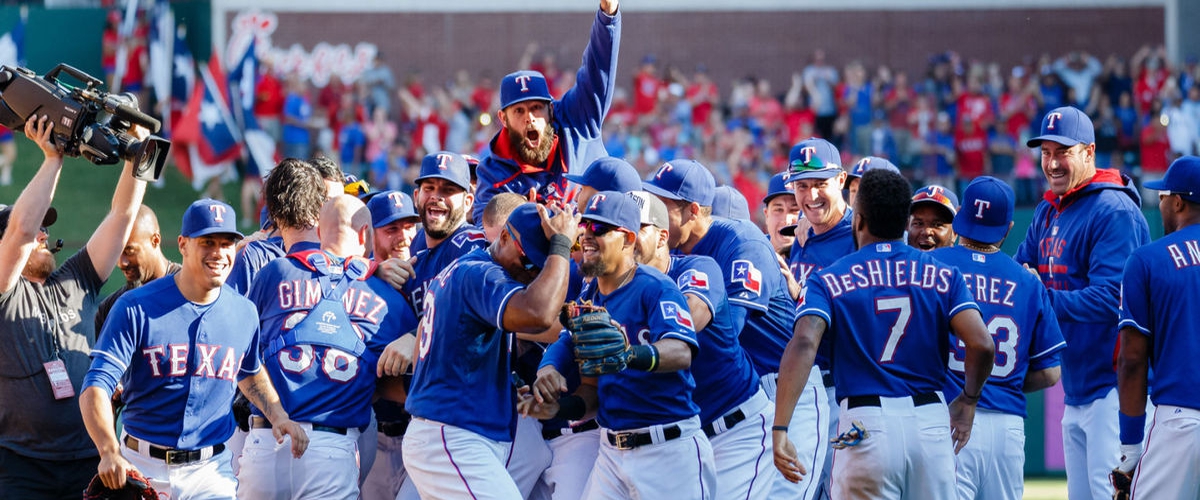 One more week until we get baseball rolling. Baseball games that count. As much as I love baseball and I understand why people love the Spring Training bit, I can never get into Spring Training. I did when I was a kid because when I was a kid, the only thing I cared about was baseball. Anyway...
My other MLB previews can be found at the links at the bottom if you want to go back and read those.
This week we look at the American League West. A division where it may be really one of those years where you have wide gap with a few teams there. Last year, the Rangers won the division despite not having Prince Fielder (who retired due to injury) but got bounced out again by hated enemy Toronto. Houston showed they weren't a fluke from the year before, but came up a bit short in the October chase, thanks in part because the rotation took a step backwards. Seattle, with the addition of Nelson Cruz, started to get their offense rolling with him & Robinson Cano. The Angels are Mike Trout's team...and that was petty much all they had. And the A's were a hot mess.
So what holds up for the year ahead in the American League West? Will the Astros rotation get it going? Will Texas 3-peat in the division? Will Seattle get over the hump and play October baseball for the first time in 16 years? Are either the Angels or Athletics going to do ANYTHING besides likely being sellers?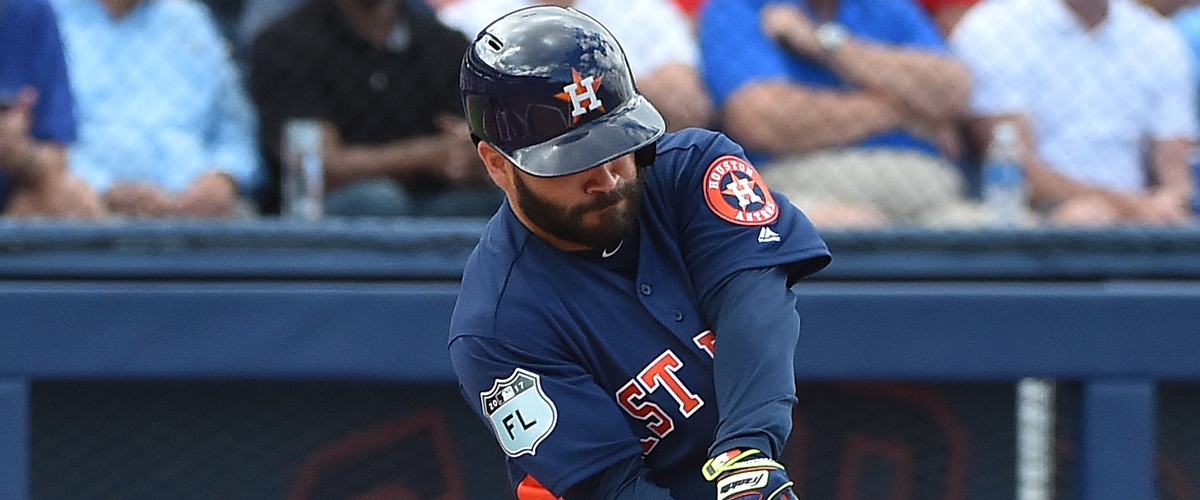 1. HOUSTON ASTROS
Key Additions: OF Nori Aoki (Waivers/Seattle), C Brian McCann (Trade/New York Yankees), OF Josh Reddick (Free Agent, Los Angeles Dodgers), DH Carlos Beltran (Free Agent/Texas), P Charlie Morton (FA/Philadelphia)
Key Losses: P Doug Fister (FA), C Jason Castro (FA/Minnesota), 1B Luis Valbuena (FA/Los Angeles Angels), OF Colby Rasmus (FA/Tampa Bay), P Pat Neshek (FA/Philadelphia),
2017 Outlook: The Astros added more depth to the vaunted lineup with the likes of McCann, Beltran, and Josh Reddick. That's huge when you already add in Jose Altuve, Carlos Correa, and George Springer. Add in that park for 81 games, and you will have one of the most potent lineups in baseball. Of course, banking on Houston's rotation is going to be key, as last year the Astros group with Dallas Keuchel (4.55 ERA), Colin McHugh (4.34 ERA), Mike Fiers (4.48 ERA), and Lance McCullers (1.59 WHIP) all took steps backwards. Having said that, I believe with the experience Brian McCann brings behind the plate, I can see those numbers drop for all of them and the Astros will have a big year in H-Town.
Player to Watch: Carlos Correa. While he had a very good year last year, some may have felt it was a bit of a letdown compared to the year before.
2017 Projection: 95-67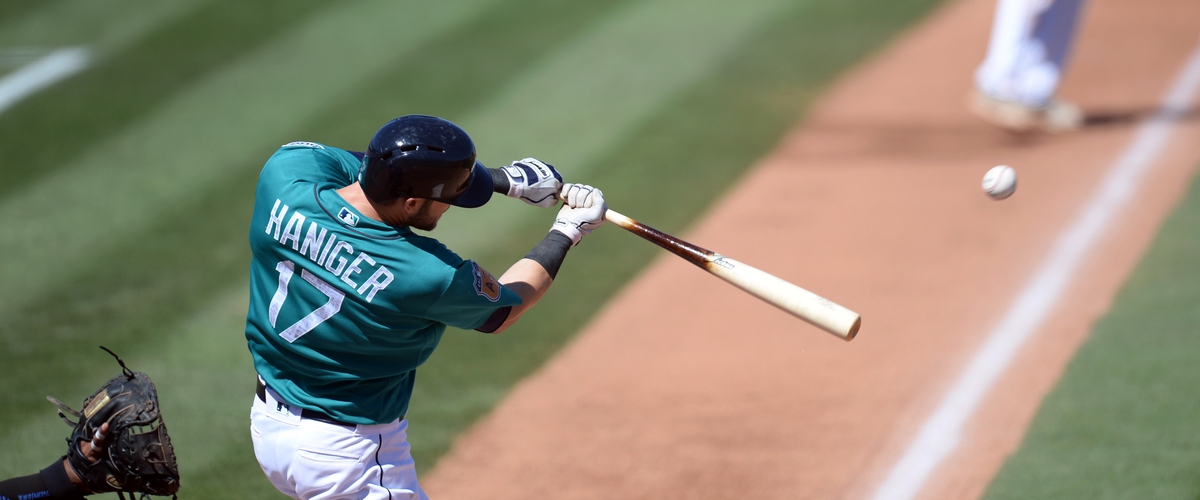 2. SEATTLE MARINERS
Key Additions: OF Jarrod Dyson (Trade/Kansas City), P Casey Fien (FA/Los Angeles Dodgers), P Yovani Gallardo (Trade/Baltimore), P Drew Smyly (Trade/Tampa Bay), OF Mitch Haniger (Trade/Arizona), SS Jean Segura (Trade/Arizona), 1B Danny Valencia (Trade/Oakland), P Shae Simmons (Trade/Atlanta), C Carlos Ruiz (FA/Los Angeles Dodgers), P Marc Rzepczynski (FA/Washington)
Key Losses: OF Nori Aoki (FA/Houston), Chris Iannetta (FA/Arizona), OF Franklin Gutierrez (FA/Los Angeles Dodgers), P Nathan Karns (Trade/Kansas City), 1B Dae-ho Lee (Korea), 1B Adam Lind (FA/Washington), SS Ketel Marte (Trade/Arizona), P Taijuan Walker (Trade/Arizona), P Tom Wilhelmsen (FA/Arizona), Vidal Nuno (Trade/Los Angeles), OF Seth Smith (Trade/Baltimore), P Drew Storen (FA/Cincinnati)
2017 Outlook: The one thing GM Jerry DiPoto did when he arrived in Seattle was be more rounded. It always felt like the Mariners were mostly Felix Hernandez and that was it (well, Robinson Cano afterwards), but now they look to have a formidable roster top to bottom and if Hernandez continues to slip, there are guys to help with the load such as Yovani Gallardo and Drew Smyly. Add in more help on the field such as Jean Segura and Danny Valencia and you do have a very strong Mariners squad on the field and on the mound for the first time in a very long time.
Player to Watch: Felix Hernandez. He had his worst year as a starter since 2006 when he was only 20. ERA went up to 3.82 and the WHIP was 1.32. His K/9 Ratio was the lowest it has ever been. Maybe the injury bit played into what he did in 2016, but if Seattle has any chance to make a move, Felix has to look like King Felix circa 2009-2014 again.
2017 Projection: 88-74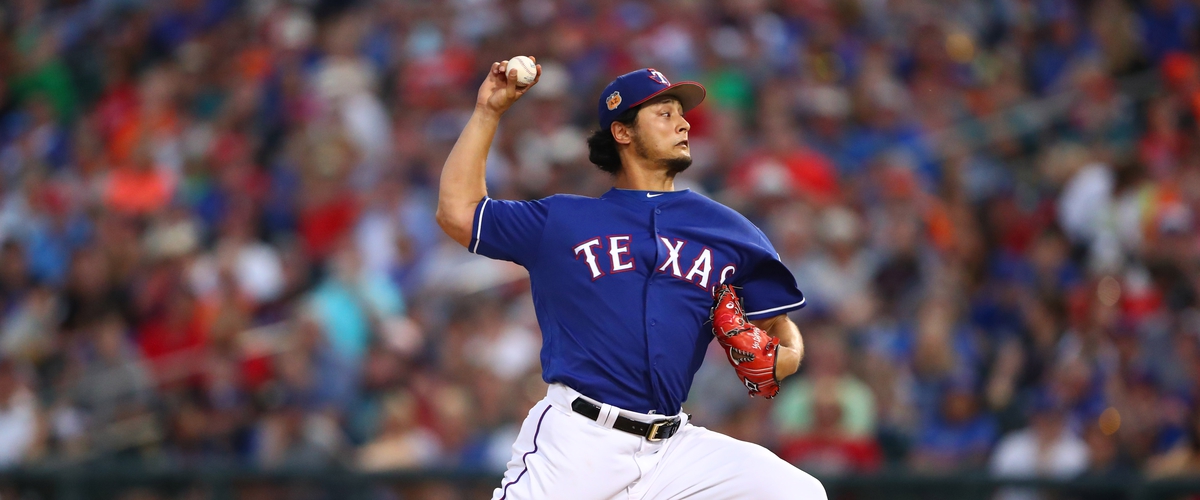 3. TEXAS RANGERS
Key Additions: P Andrew Cashner (FA/Miami), 1B/DH Mike Napoli (FA/Cleveland),
Key Losses: DH Carlos Beltran (FA/Houston), OF Ian Desmond (FA/Colorado), 1B Mitch Moreland (FA/Boston)
2017 Outlook: The moves were minimum in quantity but the losses were heavy. Losing Ian Desmond, who had an MVP year, stings and while Mitch Moreland was a serviceable guy, you really replace him with Napoli and nothing to replace Desmond besides injury-prone underachieving prospect (to this point) Jurickson Profar. While the offense is still pretty strong, it is not easy to replace Desmond's numbers. Or will it be somebody else stepping up? Maybe Profar finally, or Joey Gallo or whoever? The rotation is top-heavy with Darvish and Hamels, but Cashner is already hurt and likely DL-bound so they are going to heed help behind them. Martin Perez will have to step up in a big way.
Player to Watch: Jurickson Profar. He is manning CF this year, but the once-hyped Rangers prospect, who has dealt with injuries that knocked him out for two seasons and last year he did not do a whole lot. Texas will need this kid to step up in order to replace Ian Desmond.
2017 Projection: 86-76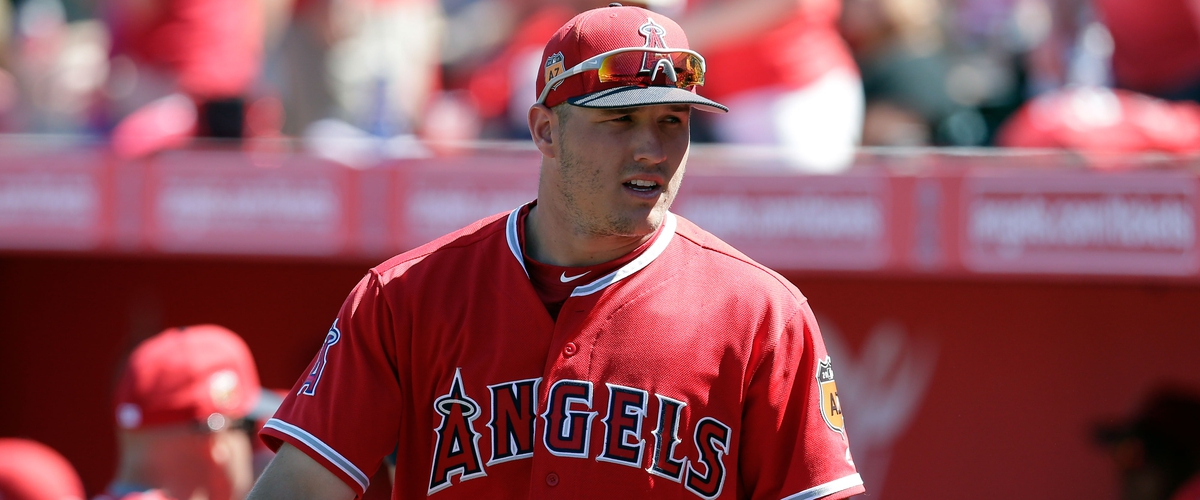 4. LOS ANGELES ANGELS
Key Additions: OF Cameron Maybin (Trade/Detroit), 2B Danny Espinosa (Trade/Washington), 1B Luis Valbuena (FA/Houston), C Martin Maldonado (Trade/Milwaukee), Ben Revere (FA/Washington)
Key Losses: C Jett Bandy (Trade/Milwaukee), Jhoulys Chacin (FA/San Diego), 2B Johnny Giovotella (FA/Baltimore), P Jered Weaver (FA/San Diego)
2017 Outlook: While it wasn't making big splashes like we are accustomed to with the Angels in the off-season, they added veterans around via trades with Maybin, Espinosa, and Maldonado. That said, it is Maybin, Espinosa, and Maldonado. Good, but really are these guys going to turn the ship around in Anaheim? Even with Mike Trout, probably not. The Angels are a team that has issues with the farm system, they do not have a lot of key players on the roster aside from Trout so they could take a major step backwards. But if all goes to plan, they could be a team that can really hurt some of the heavyweights in the American League.
Player to Watch: Garrett Richards. He is coming back after being injured last season and assumes the role of Ace on the team with Jered Weaver gone. If the Angels can get a solid season out of him and he can stay healthy, they could be a team that nobody wants to play.
2017 Projection: 74-88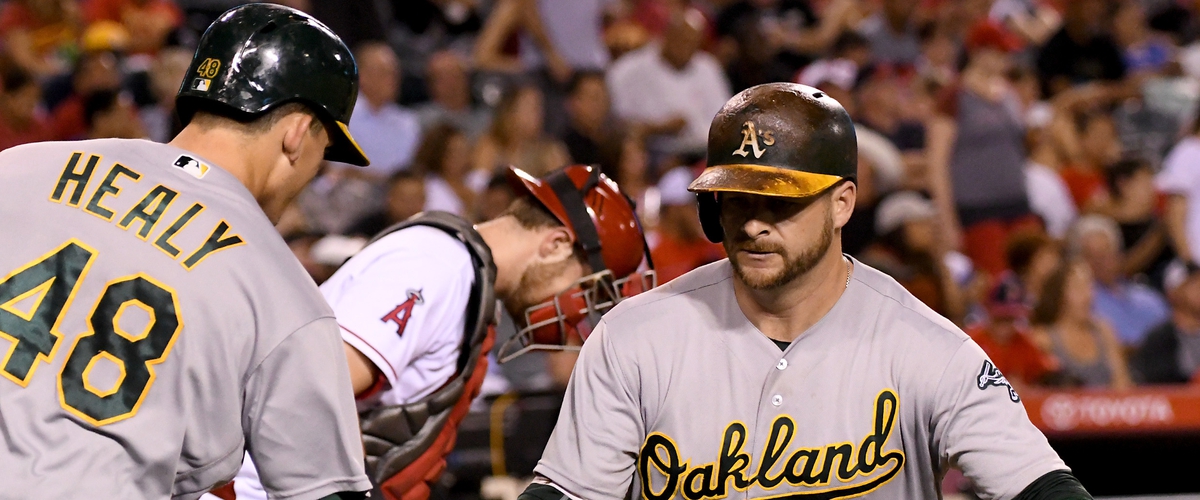 5. OAKLAND ATHLETICS
Key Additions: OF Rajai Davis (FA/Cleveland), OF Matt Joyce (FA/Pittsburgh), 3B Trevor Plouffe (FA/Minnesota), P Santiago Casilla (FA/San Francisco),
Key Losses: 1B Danny Valencia (Trade/Seattle)
2017 Outlook: Well, Oakland did a similar thing with the Angels and added veteran presences. And probably a little more in value. But the thing is, there isn't a Mike Trout on Oakland. But it is the rotation that looks to be a mess. Kendall Graveman (10-11, 4.11 ERA, 1.31 WHIP) is their ace so that is going to hurt badly in the Bay Area. The A's are just somewhat floating along in the West right now with really the major storyline is if they can get a new ballpark at some point to replace the Coliseum. Hopefully there is something out there for the A's to do.
Player to Watch: Khris Davis. The other "Crash" Davis (and the better one in my eyes) had a good year despite the .240 average. The 42 HR helps, but he will have to come close to repeating those numbers or the A's are in some major trouble in 2017.
2017 Projection: 66-96
Questions about the AL West in 2017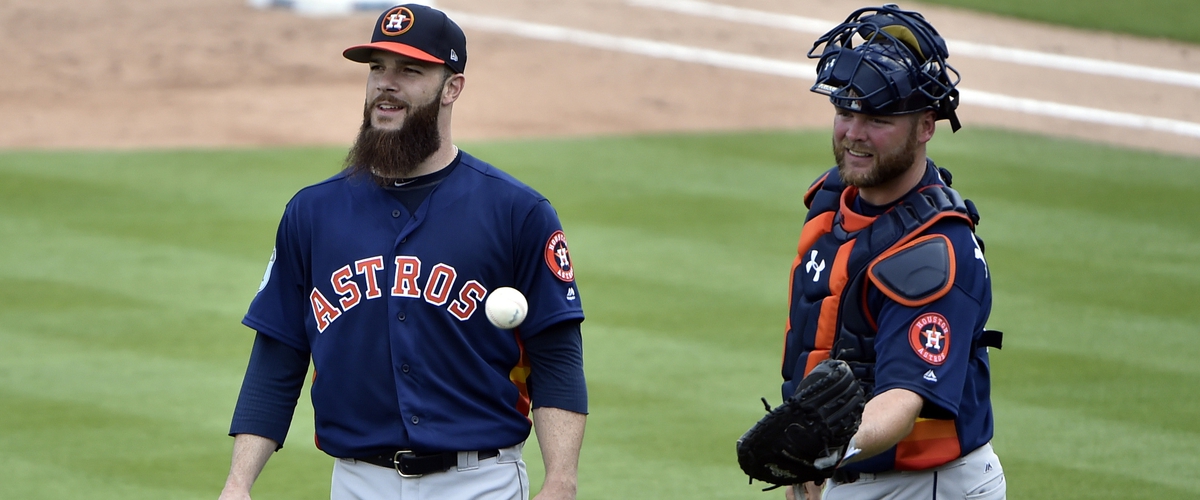 1. Do the Astros have enough to win the World Championship? Yes, depending on how the pitching goes. If the rotation is similar to the 2015 season, then Houston I believe would be the favorite to win it all. I think last year was a growing pain season for the staff and Carlos Correa. I think now they will learn from it because they have just as good of a chance as Cleveland or Boston to win the AL and the World Series.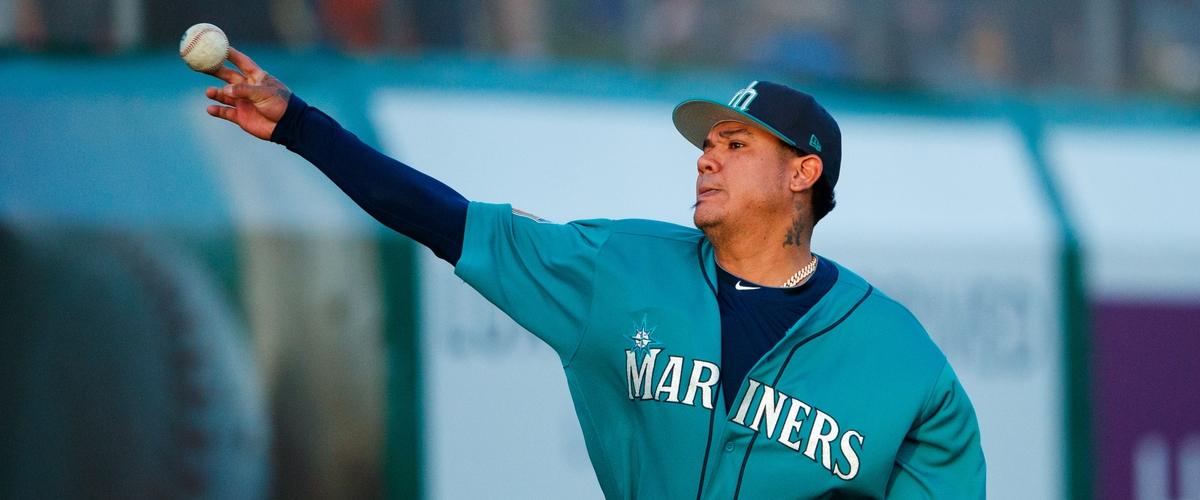 2. What would it take for Seattle to make noise in the AL and get to the playoffs? King Felix. Simple as that. He need to pitch like the Cy Young candidate he is. If you have that, the Mariners will score some runs now and it will be tough for Houston to shake off the Mariners.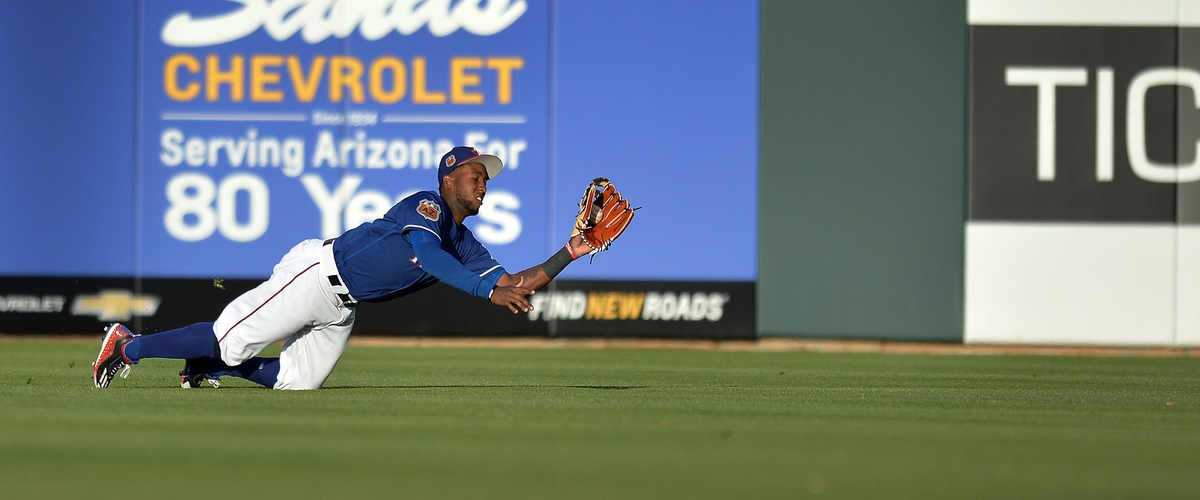 3. What would Texas need to get a 3rd straight division title? Healthy with the rotation and somebody to have an Ian Desmond-like season. Cashner already is hurt so that is a blow to start the season. I could see them try to push a trade maybe with Arizona to get Zack Greinke (if possible) at the deadline to stay in this thing. The offense is still very good, but they will need to rely on pitching a bit more.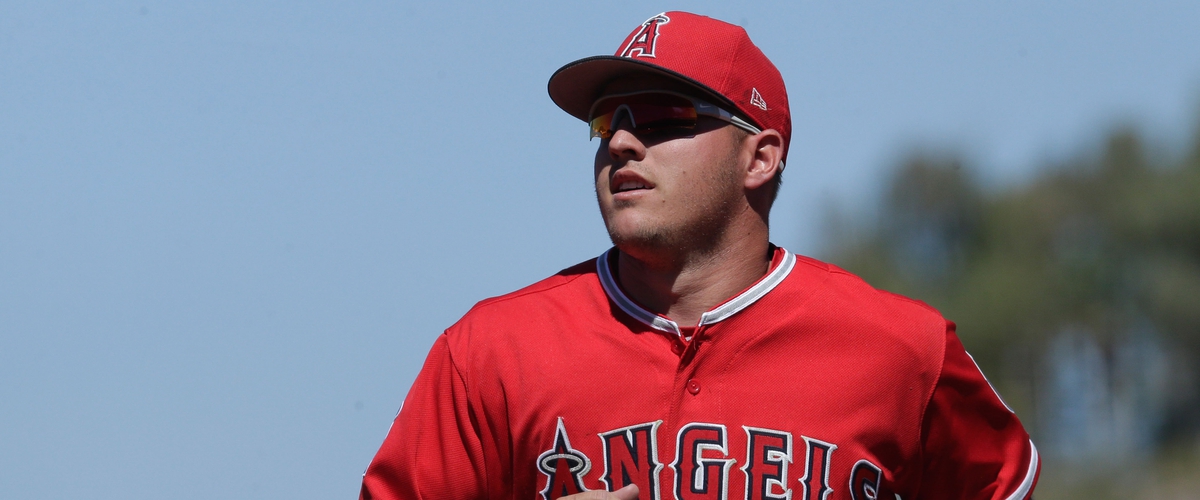 4. Would the Angels ever consider trading Mike Trout? Unless he is in his final season or two of his contract, certainly not. But it is something to entertain with a very depleted farm system. Any injuries to any of the veterans, especially Trout, and they are done.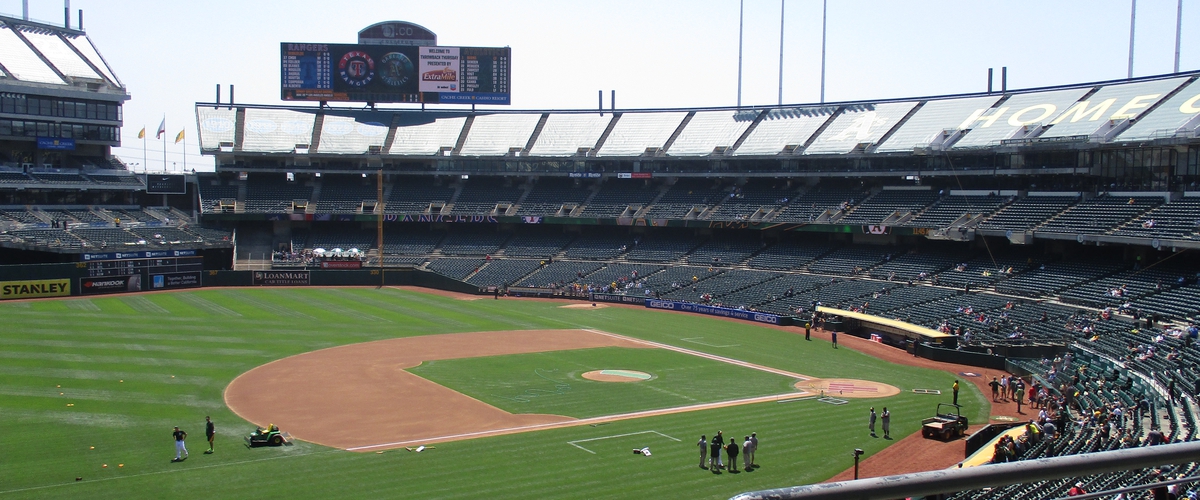 5. Will the Athletics get the stadium situation resolved? Yes. It sounds like the Athletics are getting money invested in for the new ballpark, but the question will be where to put the thing in Oakland? Some have thought the A's might knock down the Coliseum and rebuild (which is an option), but that would mean a temporary relocation somewhere. Other places have been in Downtown Oakland where it is nicer than the area where nothing but crime is around the Coliseum.

That is it for the AL West Preview. Next week, my predictions for October baseball.
Other Previews for The Divsions
-Fan in the Obstructed Seat