Falcons Friday: Looking at the 2018 Falcons Free Agents
Unfortunately, with the season over, my Falcons Flashback Fridays go buh-bye until next September. So I will try to do a weekly look-in of the Falcons and talk about them more each week. With the season over, it is always natural to look at next year. And this week I will cover the Falcons free agents coming up in the 2018 off-season.
Unlike last year where it seemed like most of the key Falcons players were locked up, there are a few names that go out on the market in 2018. Some of them are must-re-signs, and others, not as much. But what makes this year difficult is on a few aspects: 1. Only $16 million (last I read) is available, pending on any releases and such. 2. Falcons are looking at extensions for maybe Matt Ryan and possibly Tevin Coleman (Thomas Dimitroff has said he believes he could find a way to keep Free and TC together for a while). And 3. There are a lot of key free agents on the Falcons. So there will have to be some orchestrating around for the Falcons to get better in 2018 than last year.
How I will do this is simple: put down the key free agents on here so nothing against Austin Pasztor, Jordan Tripp, or Ahyta Rubin, but they will not be on here as the impact as minimal and probably not going to be back anyway. Also I am eliminating Ricardo Allen and Terron Ward on here because of the restricted free agent label and I honestly doubt Atlanta would let either one walk at this point.
KEY FREE AGENTS: DT-Dontari Poe, WR-Taylor Gabriel, K-Matt Bryant, DE-Adrian Clayborn, G-Ben Garland, LB-Kemal Ishmael, WR/KR/PR-Andre Roberts, FB-Derrick Coleman, DT-Courtney Upshaw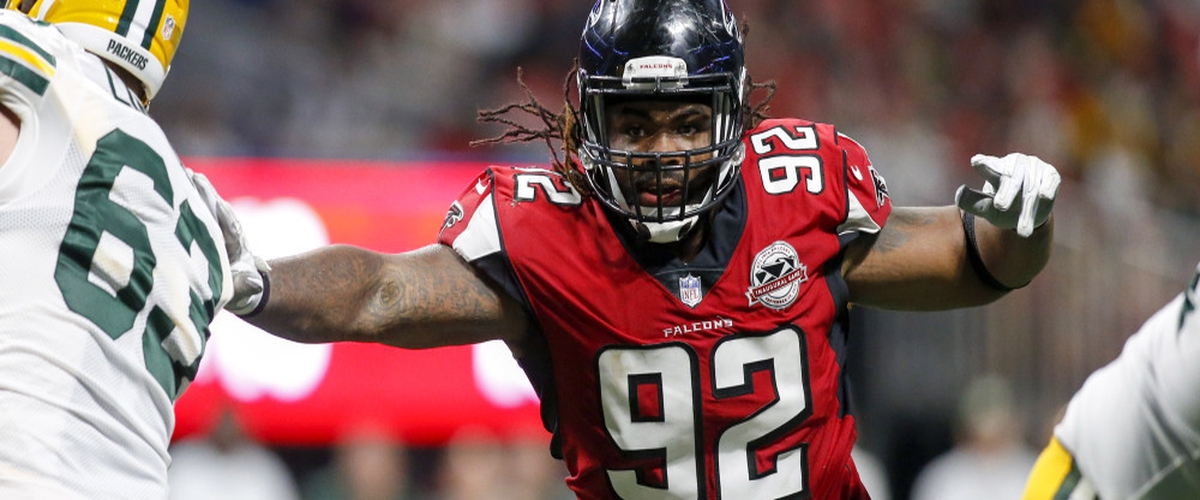 DT-DONTARI POE: Poe had been a Pro-Bowler in Kansas City and for a while was considered one of the best tackles in football with the Chiefs. With the injuries he's suffered, that isn't the same. Now, the Falcons signed Poe to a very friendly contract for a guy of his value and a lot of it was more of "incentive-based." However, Poe didn't get off to the best of starts, but came on strong at the end and had a "fine" season. But his value may have been more helpful with Grady Jarrett as it was more of the value of Dwight Freeney helping Vic Beasley the year before. Poe took a gamble and I commend him for it, but I don't think he will accept a similar contract this year and probably wants more guaranteed money, which makes Atlanta probably out of the question, though I would like to see him back. WILL HE BE BACK? No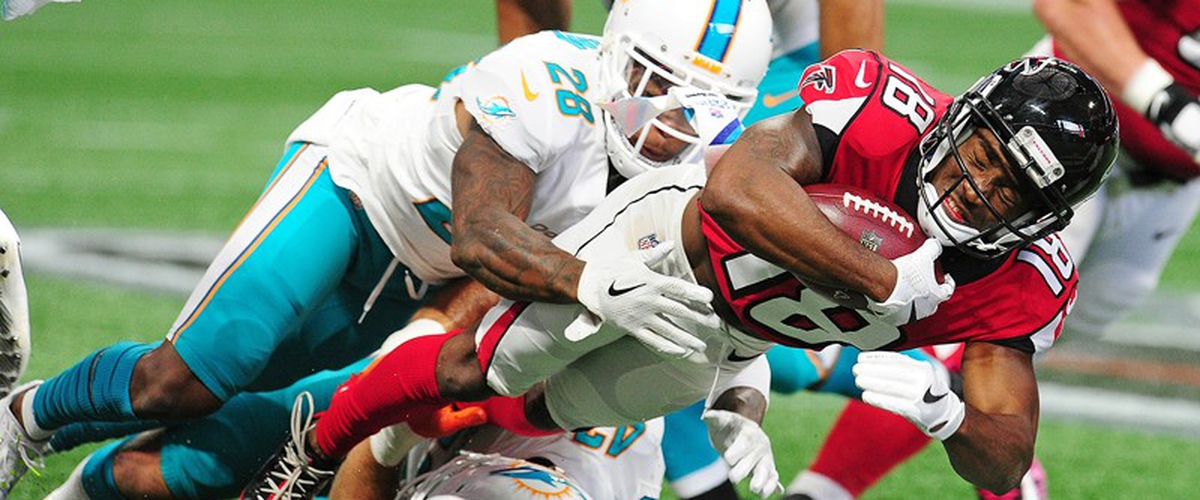 WR-TAYLOR GABRIEL: Last year, the running gag on the Browns was that they let two receivers slip through their hands (Julio Jones on a draft day trade and then letting Taylor Gabriel walk). There was a debate on the local radio show asking had the question of what was Gabriel's value to the team in 2017? His numbers were the same save for playing two more games, 5 less TD passes, and a few more drops. Gabriel will still command a good salary coming up in the market and could be looked at a #2 receiver, say maybe get re-united in San Francisco, but Atlanta he will remain a slot receiver. Plus, I think the Falcons may actually look at Christian Kirk in the draft or James Washington. WILL HE BE BACK? No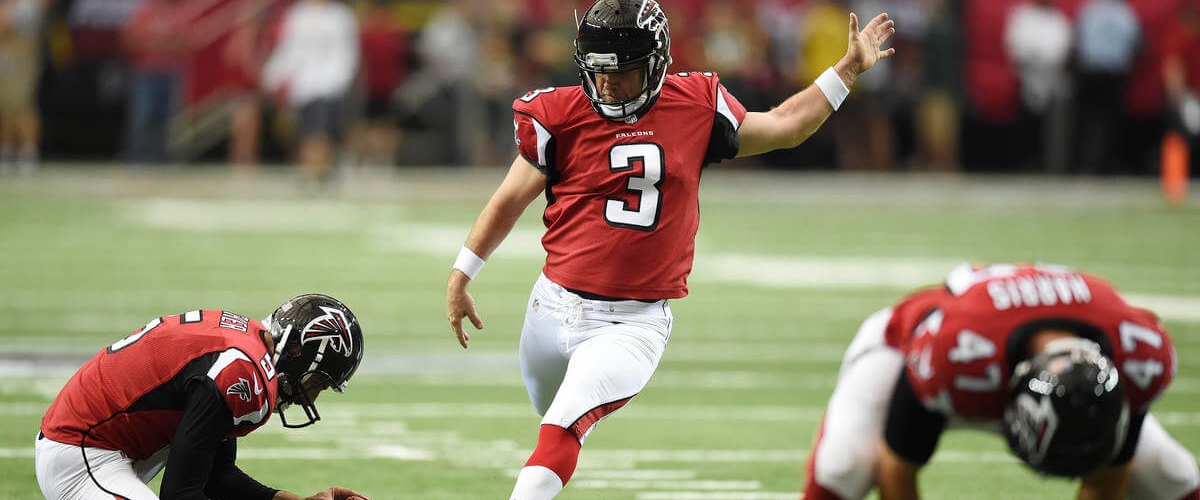 K-MATT BRYANT: This season on offense could have been FAR WORSE had it not been for Matt Bryant and his accuracy. He was as good as anybody else. Of course, the lone concern will be the age and the minute guys like Bryant lose their edge, it's over. That said, I don't see the Falcons letting Bryant go. WILL HE BE BACK? Yes.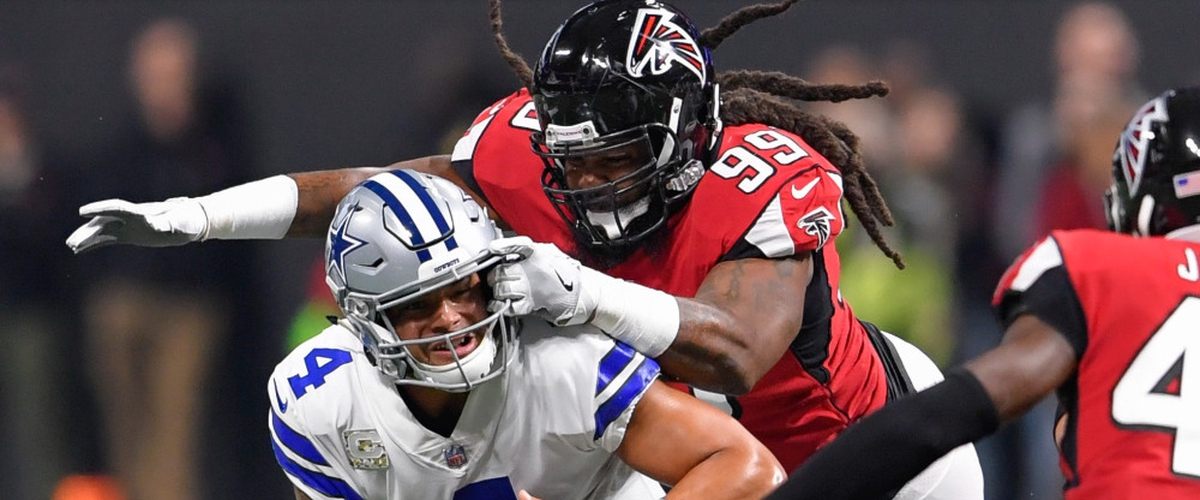 DE-ADRIAN CLAYBORN: This will probably be the toughest one to figure out and if the Falcons can keep him in the mix. Of course, people will look that 6 of his 9.5 sacks this year was in one game. He got better as the season progressed and perhaps Atlanta could muster a way to keep this guy in the fold as Quinn loves having defensive line depth. The biggest question may be if a team offers him a nice deal and if the Falcons could be in that ballpark of that deal. I think of all the players the Falcons can keep, he probably is the one that may be the "must-keep" this off-season, save Bryant. WILL HE BE BACK? Yes.
G-BEN GARLAND: This one is also a hard one to figure out. Garland's versatility makes him a very valuable piece and while the Falcons need more depth on the offensive line, Garland could probably start elsewhere. If a team offers him a starting spot and more money, I don't see Atlanta being an option, but I would love to see him back for anything. WILL HE BE BACK? No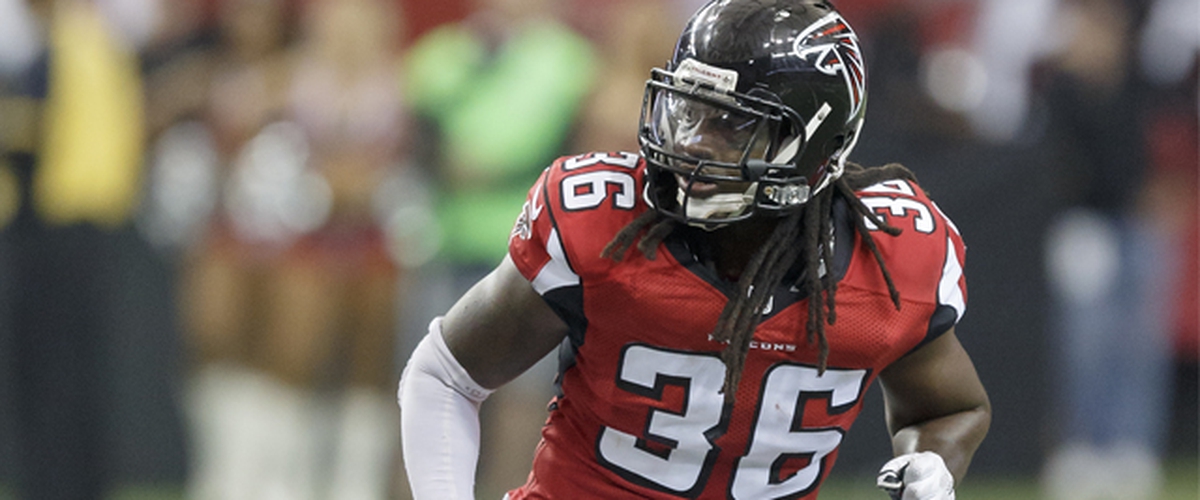 LB/ST-KEMAL ISHMAEL: He has been a steady hand in the special teams game and there isn't many who can replace a guy of his ability on the special teams. I think this would be a problem if the Falcons opt to let him walk, unless a team wants him for linebacker depth, where he is not really near the top in Atlanta. WILL HE BE BACK? Yes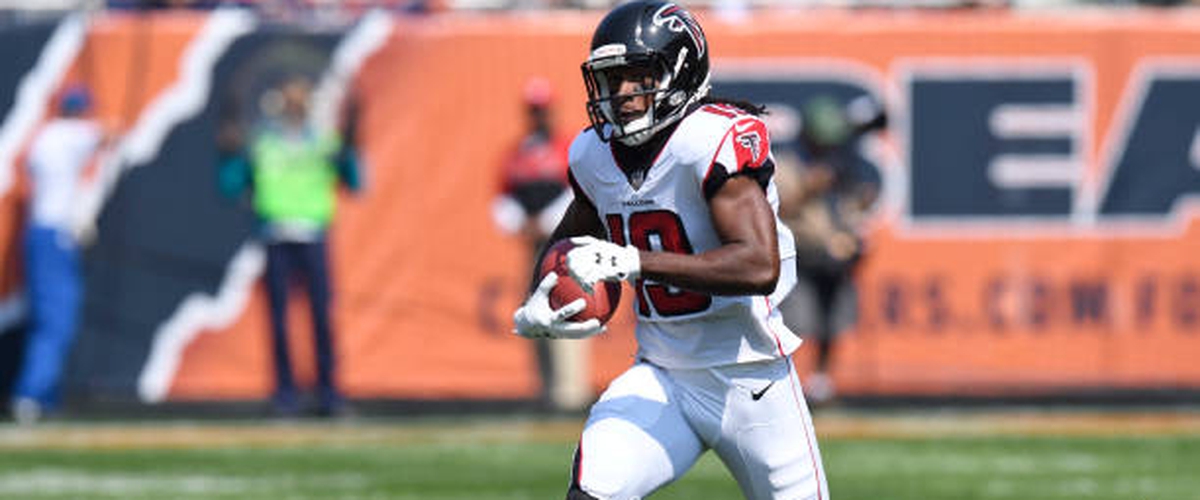 WR/KR/PR-ANDRE ROBERTS: The hope was the Falcons upgraded this spot from Eric Weems the year before and really was a downgrade. Roberts had a good year in Detroit, but had some sketchy decisions of running with the ball on returns and the good ones were always coming back due to penalties. With always a bevy of receivers in the free agent pool and draft, I'd be stunned if he came back. WILL HE BE BACK? No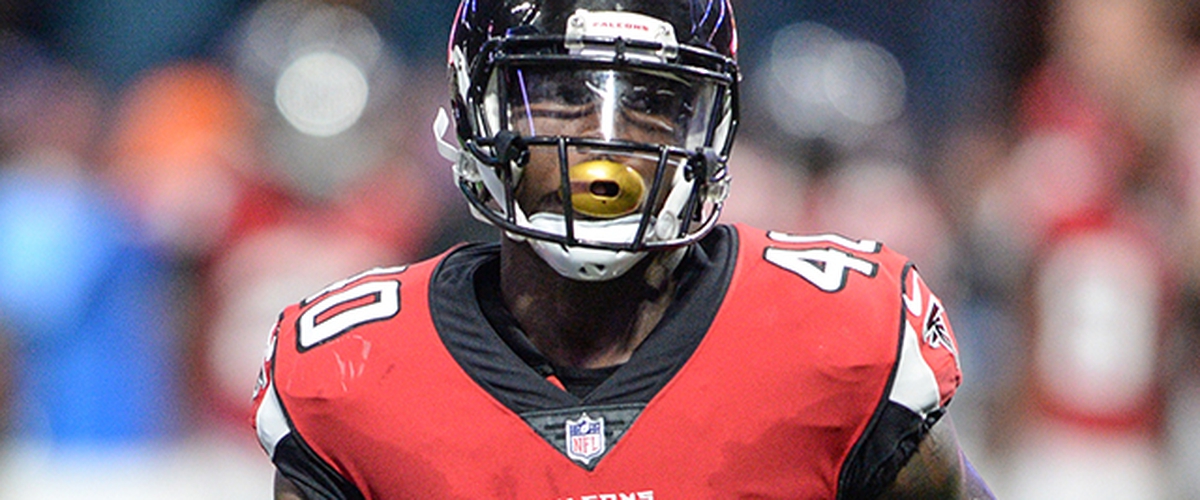 FB-DERRICK COLEMAN: The Falcons lost two players last year in the off-season that probably made an impact of some sort: Aldrick Robinson and Patrick DiMarco. Robinson was understandable as he was buried on the depth chart in Atlanta. DiMarco stung because he was that guy who could pave the way for Freeman/Tevin Coleman on short-to-go runs while also making a surprise catch or two. D. Coleman was more of a ST guy, but he was brought in at fullback but didn't pan out. WILL HE BE BACK? No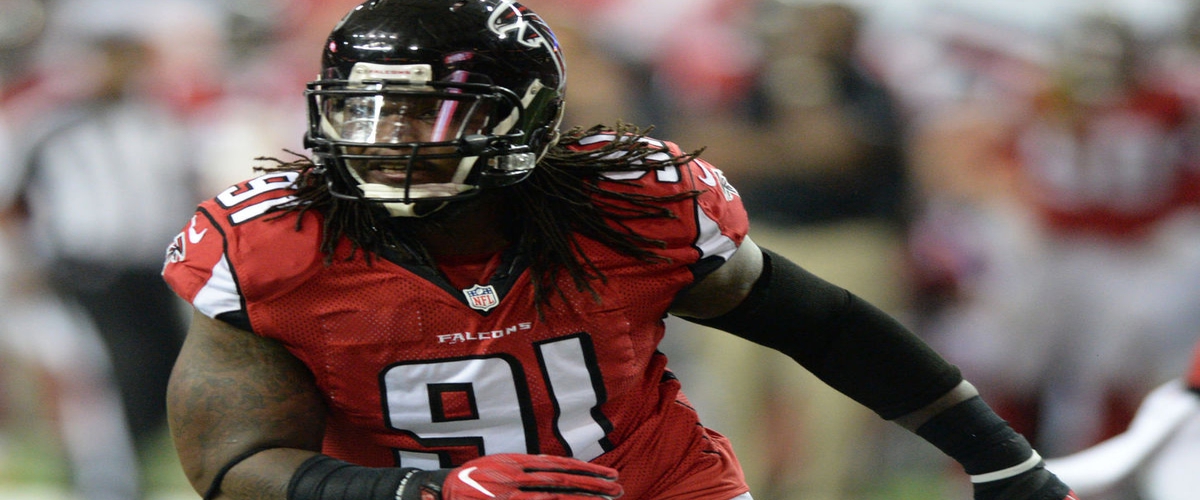 DT-COURTNEY UPSHAW: Originally, my first reaction to Upshaw was that the Falcons will move on, but I am not sure. He adds depth and a veteran presence that I think would be missed if (when?) Poe leaves and I think his price tag wouldn't be too high for the Falcons to keep around. He's a good fit with the team even if he is considered a "role player" now. WILL HE BE BACK? Yes.
-Fan in the Obstructed Seat