Is Richard Sherman Elite Anymore?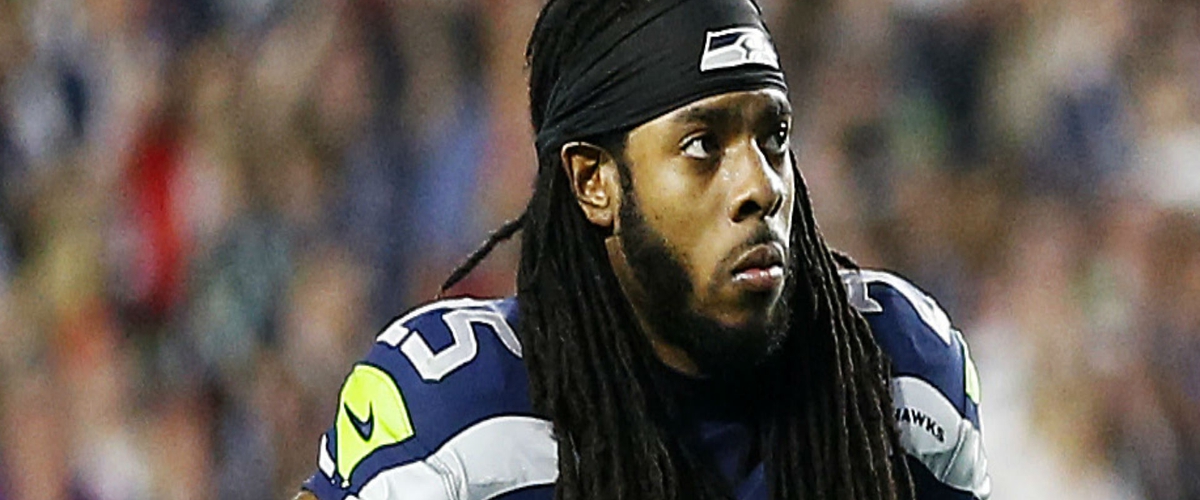 Before I begin, I like to say this isn't intended to be a rip on Sherman or Seattle. In part because I do like Sherman and think the whole "thug" nonsense he got about 3-4 years ago was uncalled because of yelling at a camera. So let's get that out of the way.
But times have changed in the NFC. As I stated before when the Seahawks got decisively beaten by the Falcons in the NFC Divisional Playoff it just seems like they had a missed opportunity to be the 2010's dynasty. But they have squandered it away. We know about the first and goal at the 1 pass play and it has been beaten over & over & over. Then the next year we saw Seattle lose to Carolina and get outplayed (despite the push to come back) and then the year after Atlanta handled them with ease and teams aren't afraid anymore.
So does it beg the question: is Richard Sherman elite anymore?
Some think that Sherman is in a system that possibly hides his weaknesses sometimes as he covers one side of the field and only that side. To me, I don't think you can say that. He may fit the "system" with Seattle but he fit it well. And honestly if you saw teams pretty much keep their top receiver on the other side, then it was a sign of respect to Sherman as he was able to do things whenever quarterbacks did throw his way.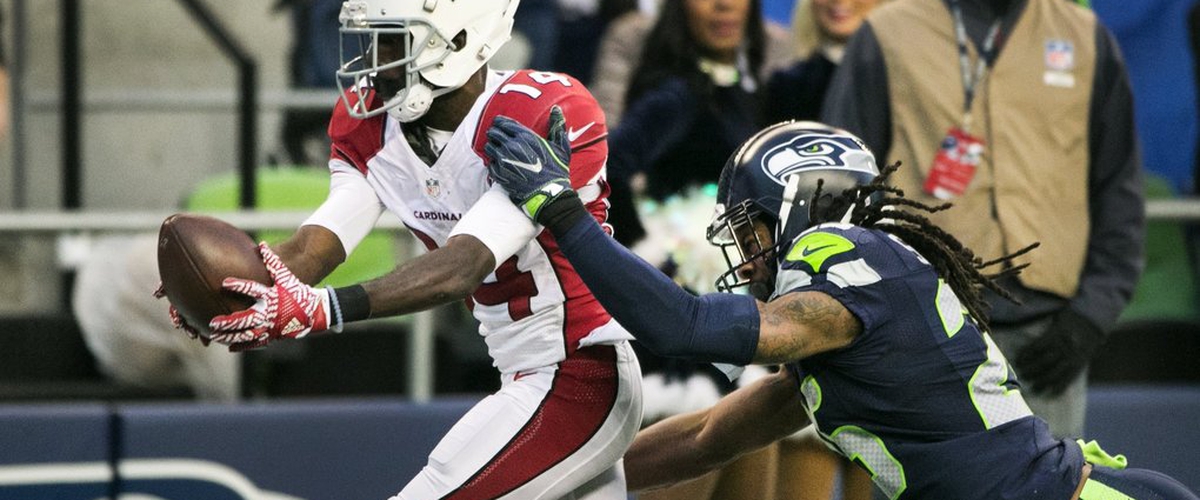 But we are seeing teams slowly start to break away from the bit of avoiding their top receiver against Sherman and using it. Tampa Bay did it with Mike Evans and he had a good day (well good first quarter). And we know Atlanta has Julio so that is probably not fair because Julio makes everybody look bad it seems. But one game that to me may send alarm bells was Sherman agianst Arizona's JJ Nelson, who torched him in Week 16, and ultimately took Seattle out of the 1st round bye to Atlanta. Now, is one game really a cause of concern? Perhaps not, but pending on how you look at it, Sherman's opposing QB rating when the signal callers were targeting him was 63.8, the highest to this point. Yes, that is still not bad, but you have to factor in age as well as Sherman is almost 30 and you lose some speed at this point while facing he elite guys. And one thing I noticed more of with Sherman in 2016 was he was playing more and more off the receivers and not getting as physical as he had been back in 2012-2014 when he was probably considered the best CB in the league.
A lot of rumblings that Seattle is unhappy with Sherman and Sherman is unhappy in Seattle have taken place for a while. And it also may have to do with his possible decline in 2016. That said, we honestly don't know. But if he is already envisioning being on the Cowboys or the Patriots, that doesn't bode well for Seahawks fans.
That said, there are a few things that can be done to maybe help Sherman with his career and Seattle without letting Sherman go. And that is move Sherman to another spot in the secondary as he is really not at this point probably not effective enough to go against the #1 receiver on the team or even the #2 receiver as he will have to see Atlanta, Green Bay, and Dallas in 2017. But if he still wants to play in that spot, the Seahawks.....or whatever team has him may be hurting.
-Fan in the Obstructed Seat