Kyrie Irving to Celtics; Reaction
So in a blockbuster trade we normally don't see anymore, the Cavaliers traded their unhappy point guard Kyrie Irving to the Boston Celtics for Isaiah Thomas, Jae Crowder, Ante Zizic, and the Brooklyn Nets' unprotected 1st round pick.
Major shockwaves for a few reasons.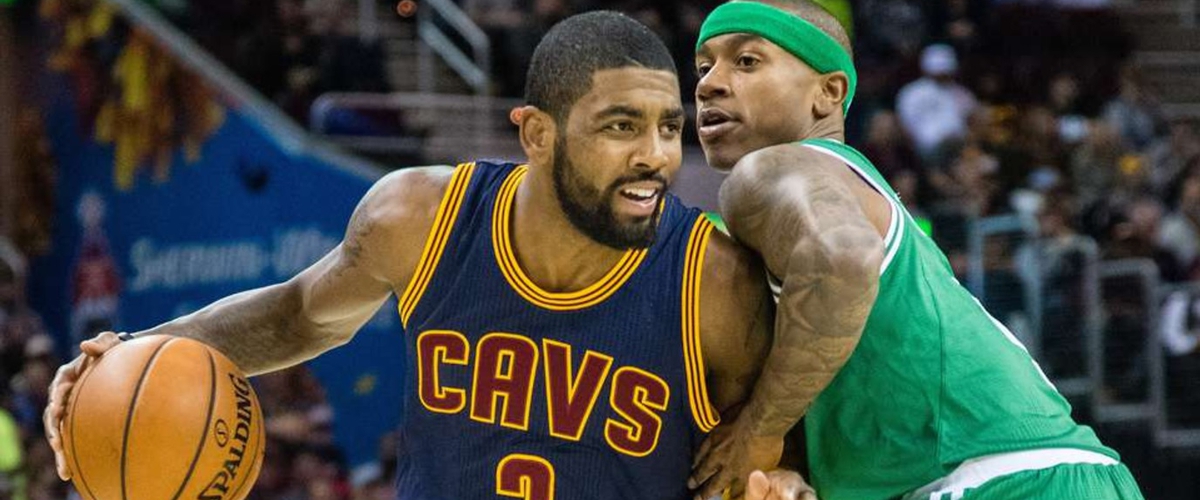 The top two teams in the East last year traded with each other. That hasn't been done before where the Eastern Conference finalists traded the off-season after they faced off.
Pretty much it was an all-star for all-star, with a few other pieces heading to Cleveland. So what does it mean for both teams?
1. The Cavs got deeper. Boston traded their star guard and a key piece in Jae Crowder to help out. Crowder averaged nearly 14 points last year and shot nearly 47% from the field. That's not too bad at all. He could play some major minutes with the Cavs and it will give them another player so the stress isn't always on LeBron.
2. Thomas is probably more suited for the Cavs than Kyrie. This one can be debated. We can talk about the issues that Kyrie had with LeBron and when you have two stars on a team, and both believe they should be franchise guys, you will have a lot of tension. And it just seemed like the Cavs had that with LeBron & Irving. Adding on, it seemed like Kyrie last year whenever LeBron was out tried to do way too much to show he was a franchise guy. It is a reason why the Cavs were pretty much a mediocre team when LeBron was in street clothes, resting. Thomas will be more of a point guard who is willing to pass (despite the 28 PPG, I think that will drop tremendously in 2017-18) and follow suit of the Cavaliers offense.
3. Despite the Cavs improving, Boston improved too. Remember, the Celtics grabbed Gordon Heyward too so while the Celtics will never be reminiscent of Bird/McHale/Parish or Garnett/Pierce/Allen, they have a trio that is fairly formidable of Irving/Heyward/Horford. And don't forget the C's also added height up front in Marcus Morris this off-season. The only thing though that may still give the edge to the Cavs will be the backcourt as Boston doesn't really have a shooter aside from Irving. So I think right now Boston distanced themselves away from the rest of the East as well as Cleveland.
4. The Wild Card? The Nets top pick. Brooklyn's unprotected 1st round pick maybe the biggest factor here. It could give the Cavaliers a massive trading chip that could get them an impact player LeBron really wants (not sure if the possible top pick is worth trading for LeBron's pal Melo though). But it could tip the scales in Cleveland's favor if they get to the Finals against Golden State again if they are able to use that as a trade. OR....the Cavs can keep it if (or should I say when?) LeBron leaves next summer and start the rebuild that way and it is a quick rebuild. And given how the Nets aren't really in a major position of being a contender or even being a playoff team, it is likely a lottery (perhaps top 3).
So in reality, the Cavaliers and Celtics probably distanced themselves from the rest of the East further, but Boston didn't gain any ground on Cleveland and Cleveland didn't distance themselves from Boston. But it was definitely an interesting trade for sure. And one that will be under close eyes when the season begins.
-Fan in the Obstructed Seat