Looking at Lonzo Ball's First Month of the NBA
Say what you will about everything related to Lonzo Ball. Honestly, we have all said everything. From what he does on the court to what his dad says off the court. He is already up there with LeBron James, Kevin Durant, and Carmelo Anthony as one of the most polarizing NBA stars. Is it his fault? Honestly, no.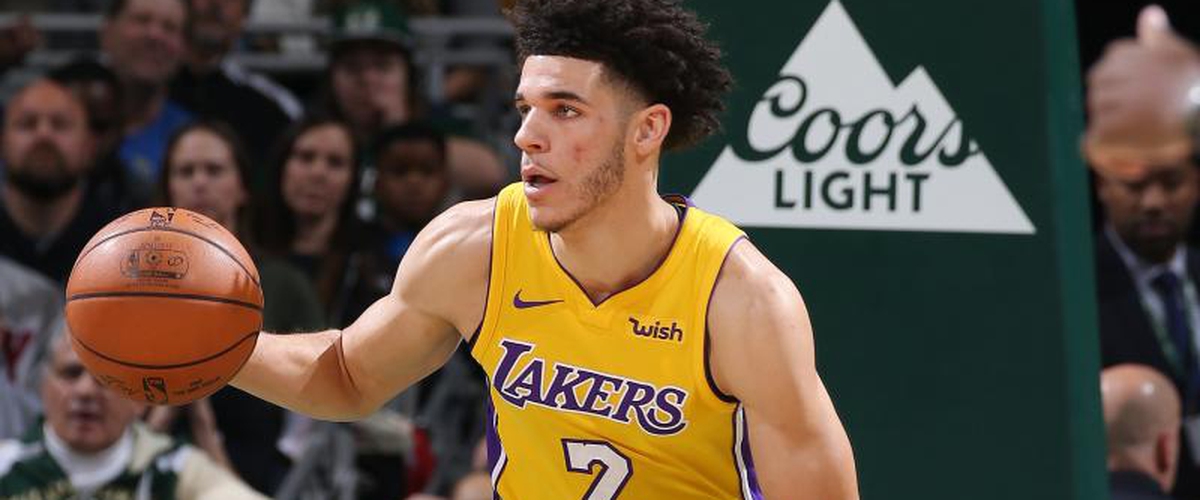 Lonzo Ball has come to the NBA amidst great fanfare, thanks in part to his father. Again, people can say what they want to say about LaVar Ball, but you know what? His job is to make sure his son is makes the most out of his NBA career. I have no issue with that. But with that, comes the great hype. ESPN is definitely on board as they proclaimed last Wednesday in Boston was Lonzo Wednesday. Lakers fans are excited about his arrival as he may be the "key" to bringing LeBron and his SuperFriends to Los Angeles for a final run of greatness. Perhaps the only other players that were hyped this much in the beginning of their careers were LeBron, Grant Hill, and Shaq. So the Lonzo Ball train has begun.
So let's look at everything, from the positives to the negatives.
POSITIVES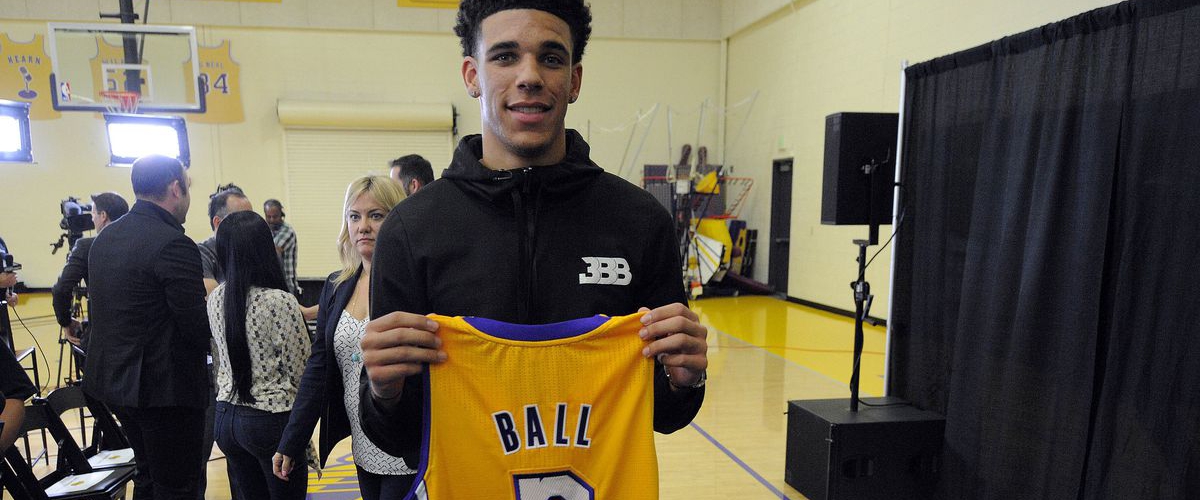 He has been professional. He's said the right things to the media. He isn't going around acting flashy or trying to show he is "the man." He comes off as the polar opposite of his father right now. He's taken criticism in stride and says all the right things in the media.
He's playing like a true point guard. He has the pass first mentality and is trying to get his teammates involved. The knock ironically is the Lakers want him to be more of a shooter. I honestly don't know if that is the best of things (more on that), but the point is, he's getting his teammates plenty of chances and think this: the Lakers currently have 8 players in double digits in scoring and none of them are named Lonzo. Maybe a knock is there is no "go-to guy" for the Lakers, but I think they are playing a great team game, despite the 5-8 record.
He's doing all the other things. Rebounding, passing, blocking shots, stealing the ball, etc. It is what makes him that guy that you believe is an all-around player. Except for one thing....shooting.
He wants to win. You think he was happy with getting the title of "youngest player ever to have a triple-double?" No. He looked dejected that the team lost and "didn't care about it because it is what HE expects." You have to applaud that in a basketball player.
He hasn't been turnover prone. That's a good thing and I think it shows he is not cracking under pressure of leading the Lakers in the NBA. That is one thing I think gets massively overlooked with point guards like Russell Westbrook and others where they may have big games, but it gets actually neutralized with the insane amount of turnovers. He hasn't done that to this point. That should be something to really look on.
NEGATIVES: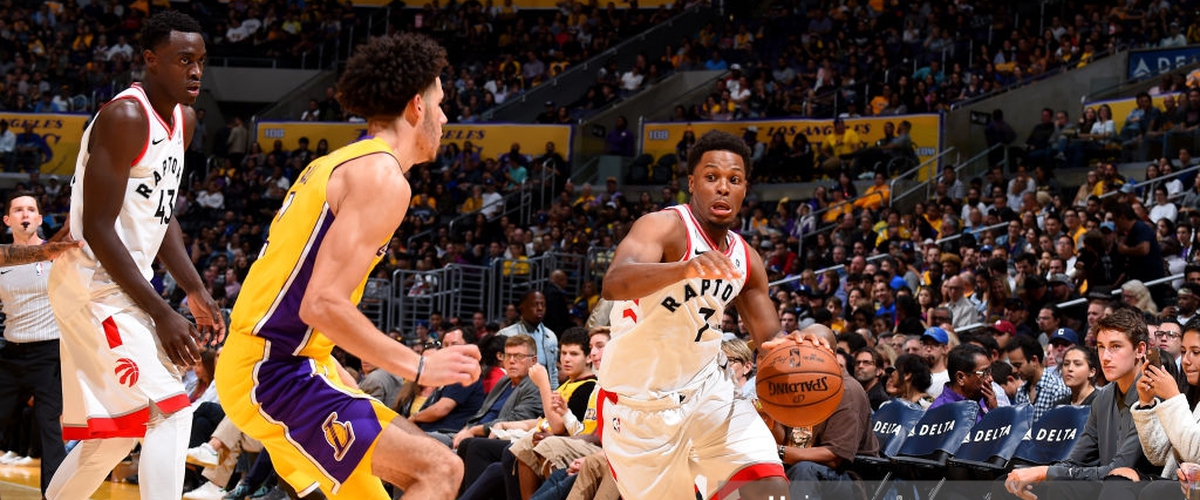 Defense against point guards is inconsistent. I didn't think Ball was ever going to be the fastest guy to stop the likes of Irving, Wall, and Lillard among others, and so far it has been the case. Is it to the point of he just gets lit up by these guys every night? No, but Ball has at times difficulty stopping these guys and it does show. He isn't BAD against these players, just not consistent enough yet. In other words, he's no Gary Payton.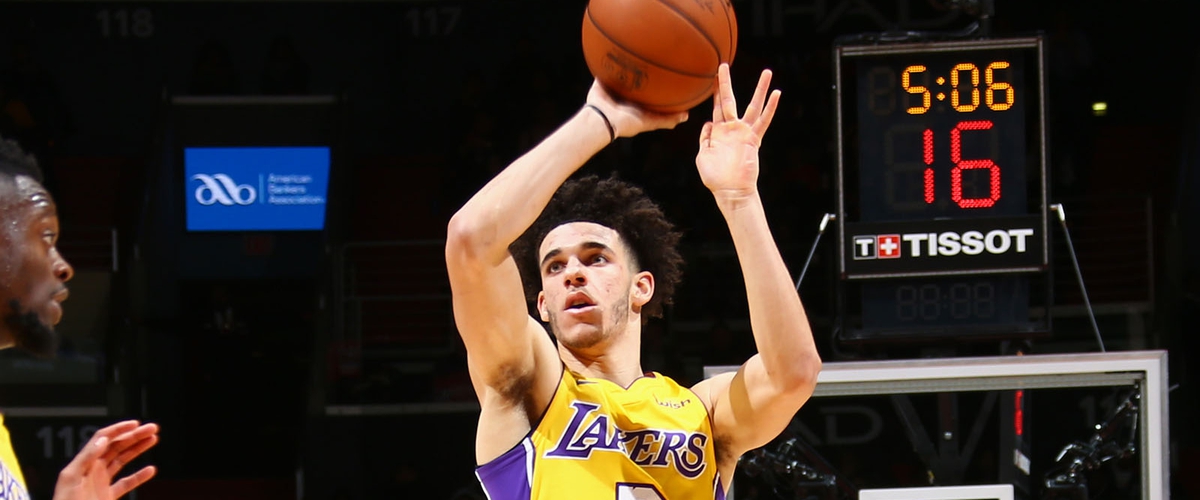 The entire shooting game aspect. Lonzo is shooting a meager 31% from the field this year. That's bad. Some like myself attribute it partially to his shooting form, which is VERY funky. And seeing the form, it seems like there are too many things going on with his shot, whether it is not following through or not having his shoulders square to the hoop. It is a massive concern when he is hitting only 25% of his 3 pointers. Adding on, Lonzo is either a player opting to breaking to the basket for an easy two (though that is problematic at 40%) or taking the 3. Anything else, is just not in the cards. But the worst part of it is that the Lakers, notably Luke Walton, wants him to take MORE shots. Why????? Shooting in practice and shooting in the games are two different things. He can make them in practice. So what? It's far different. Oh yeah, Lonzo is only a 50% free throw shooter. So the shooting game is a massive issue and if they tell him to keep shooting, it doesn't bode well for anybody....except for the opposing team. I don't want to hear about "sooner or later Lonzo's shots will fall and how his form will change the game." Newsflash: no.
Teams are gunning for him. Let's face it: the result of LaVar's talking is making players gun for Lonzo more when he goes to the hoop, or drives at him. Players want to show that Lonzo isn't as good as what Dad makes him out to be. It is a fair assessment. To that, Ball has held his own really, despite some rookie hiccups.
Overall, Lonzo has been fine, but given how people cover the games, and wonder what in the world is going on with him on his scoring, well, you have to look at the other things he produces. Yes, he needs to improve his shot, whether it is improving the form of his shot and improving the shot selection, but we have to remember the goal of the point guard and that is get everybody involved. And that's what he is doing.
I think he is what the Lakers should ask of him, a point guard knowing how to run the offense, and have him shoot when needed (that part is obviously a work in progress). And to me, Lonzo Ball has had a good start to his NBA career. And people may be disappointed by that. He hasn't taken the league afire like the media god ESPN hoped for, but he hasn't been Antonio Daniels either, which makes the masses who want to see Lonzo fail to stick it to his father. So maybe he is a disappointment on all aspects, which means he is off to a decent start.
-Fan in the Obstructed Seat