Looking at the AL After Two Weeks: Faith or Fluke?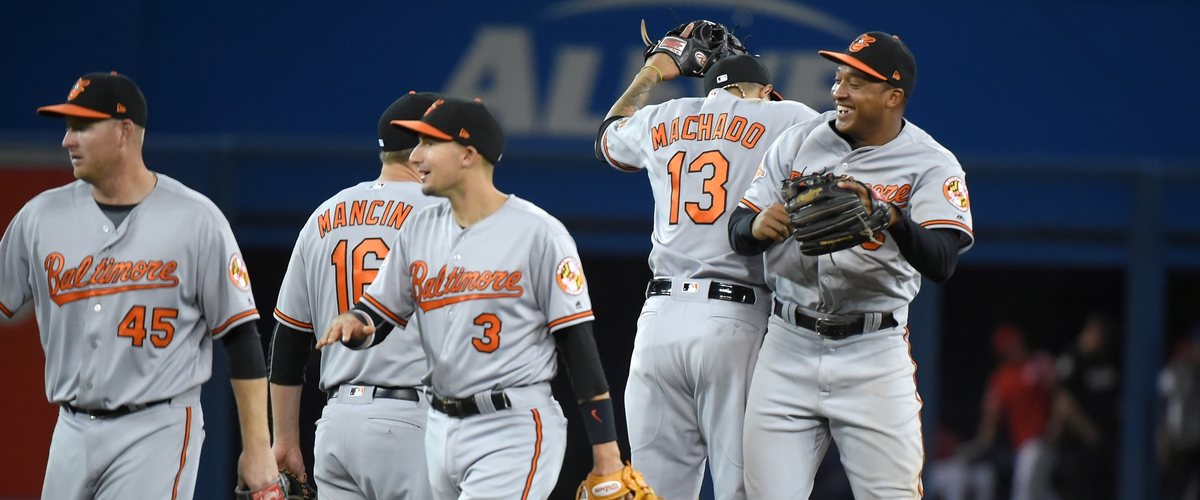 So it is 2 weeks in the baseball season. And we are proclaiming that things are going to remain as is for the remainder of the season. At least that's what we hear. So, sorry Indians, you're done. Sorry Jays, you're out. Sorry Mariners, you're out. And Twins, you're in baby! I just love how we think that it will be this way from here on out. But is it the case?
I did a Faith or Fluke bit with the NL of deciding how they're doing is faith (whether it is good or bad) or fluke (the reality button will hit at some point). And today, I am going to do the AL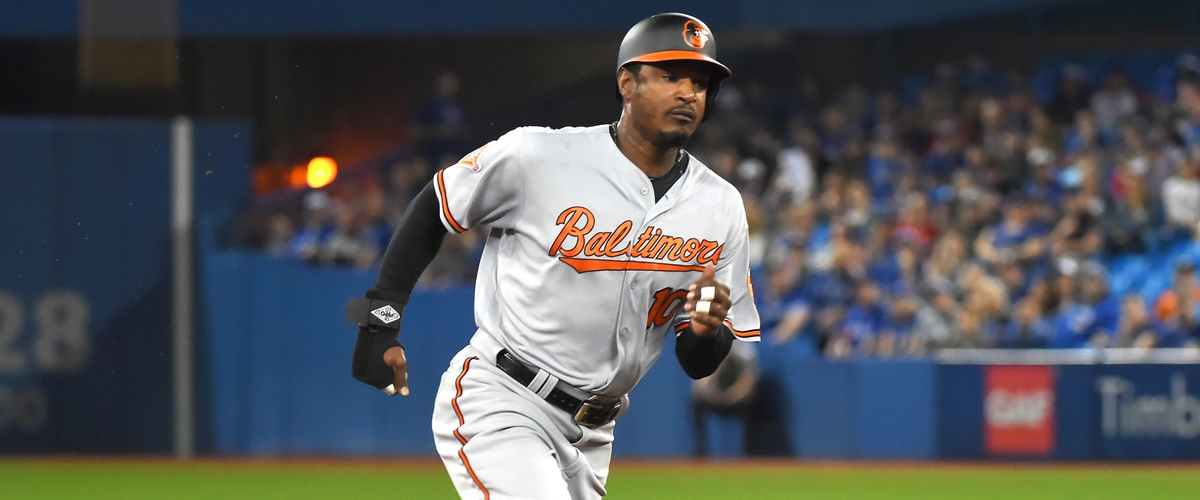 AL EAST
1. Baltimore Orioles (8-3): Despite Manny Machado not hitting well right now, it has been the usual all-or-nothing Chris Davis to lead the way (.317 AVG, 1.001 OPS) while Adam Jones, Seth Smith, and Jonathan Schoop have contributed. But what has really put Baltimore ahead has been the pitching as Wade Miley has come out of nowhere as has Dylan Bundy. Kevin Gausman, who is primed to be an ace is slowly getting it going, but the team will only get better (and hopefully for their sake move Ubaldo into the bullpen) when Chris Tillman returns. The bullpen hasn't been too hot like it should be, and Britton is on the DL, but you figure it can't be like it all year. FAITH OR FLUKE? FAITH. Machado will get it going while the pen should be fine once everything is situated.
2. New York Yankees (8-4): While we put a lot of stock into youngsters of the Yankees, it is the veterans like Matt Holliday, Chase Headley, and Starlin Castro that are rolling right now. Greg Bird is off to a slow start and Gary Sanchez is on the DL. To be fair, Aaron Judge has picked up the slack and did his part. The staff is sketchy to this point, but CC Sabathia has turned back the clock to 10 years ago to this point. And the bullpen has been nothing short of stout, thus giving New York a shortened game, as part of their famed winning strategy. FAITH OR FLUKE? FAITH. It is the Yankees, and while I think they may have some challenges in the rotation, you can never count them out.
3. Boston Red Sox (8-5): The early MVP of the Red Sox has been their replacement for David Ortiz: Mitch Moreland. While the home run hasn't come for him, he's been doing everything else. Which is why Boston is 8-5 and not 5-8 with the injury to Jackie Bradley, Jr. and not the hottest of starts for Dustin Pedroia and no power from Mookie Betts to this point. Boston, like their rivals in New York are having a challenge outside of their ace in Chris Sale. Rick Porcello looks circa 2010-2012 Porcello just being ineffective and not the current Cy Young winner while Drew Pomeranz has looked like well, Drew Pomeranz. Bullpen is decent however. FAITH OR FLUKE? FAITH. I don't expect Boston's offense to remain streaky and Porcello has to get better. Hopefully for the Red Sox David Price will pitch like the Price of old and not last year and the arm is fine.
4. Tampa Bay Rays (6-8): The Rays are led by Steven Souza, Logan Morrison, and Corey Dickerson with the offense. That bears repeating: the Rays are led by Steven Souza, Logan Morrison, and Corey Dickerson with the offense. Evan Longoria hasn't done a whole lot since his first game when he took Tanaka deep and Brad Miller is off to a very slow start. But the three players I mentioned earlier are rolling. Chris Archer looks not only like an ace, but an early Cy Young candidate while the other starters have been average, as is the bullpen. FAITH OR FLUKE? FLUKE. I always wish Tampa Bay to shock the world and be like those teams in 2008-2013, but I think Souza, Morrison, and Dickerson will fall off. Longoria will get it going, but he cannot offset 3 drop-offs. And the pitching may keep them in games, but I just think they're over-matched, especially in the AL East.
5. Toronto Blue Jays (2-10). The ALCS runner up the last two years is off to a dreadful start. Offense is hurt and now without Donaldson and the best hitter right now is Darwin Barney. Aaron Sanchez is on the DL, JA Happ might join him. And while Marcus Stroman has pitched fine, the others have not pitched all that great. And that bullpen is a disaster to this point. FAITH OR FLUKE? TOWARDS FAITH. Do I think the Jays are a 100-loss team? No. But I feel like the offense has been patchwork for more than a few years and that some of the key cogs of the lineup, if they're hurt, they're in big trouble. Right now they are.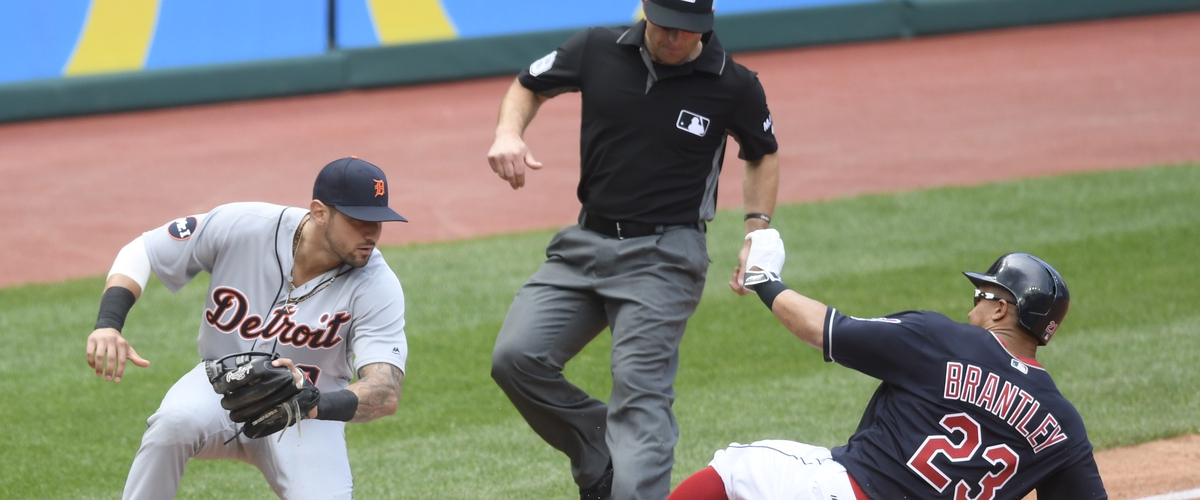 AL CENTRAL
1. Detroit Tigers (8-4): All the talk of how Detroit should have sold a lot in the winter, notably Ian Kinsler and JD Martinez and go into rebuild mode and how they didn't and they would be an epic fail in 2017 hasn't worked. The Tigers aren't really doing it with the offense, though it hasn't been godawful, but just not what we think of with the likes of Cabrera, Kinsler, and V-Mart struggling. Justin Upton has somewhat been the top offensive player for Detroit and is taking a few more walks now. It has been the pitching, notably Detroit's young arms of Fulmer, Norris, and Boyd doing the work. And if you take two horrid starts out of Zimmerman and Verlander, the pitching has been top notch. The bullpen has been inconsistent so far, but in Detroit that has actually been an improvement from godawful. FAITH OR FICTION? FAITH. The Tigers players probably know this is the last hurrah, but you have to figure Cabrera, Kinsler, V-Mart, and the other vets will get it going.
2. Minnesota Twins (7-5): Minnesota last year had high hopes for their young guns and fell apart. This year is what last year should have been in the Twin Cities. The Twins offense has been pretty good and Miguel Sano is proving why he can be one of the game's top sluggers and you're getting some contributions from other guys like Jorge Polanco, Jason Castro, and Brian Dozier. But Ervin Santana has been a stud to this point as has Hector Santiago while Phil Hughes has held his own. Bullpen has been solid to this point as well. But when will Byron Buxton get it going? FAITH OR FLUKE? LEANING TOWARDS FAITH: I don't know if Minnesota's pitching is as strong in the division as the others, but there are so many young guys that are materializing. They could pull another 2015.
3. Chicago White Sox (6-5): It's not the offense that is going. It has been the pitching to this point. And it's not Jose Quintana either. It's actually the rest of the rotation of James Shields, Derek Holland, and Dylan Covey. And the bullpen has been lights out as well. If not for this, you can make a case Chicago is having a similar record to Texas or Toronto. FAITH OR FLUKE? LEANING TOWARDS FLUKE: Sooner or later the pitching will fall back (though Quintana will get better) and the offense has depth problems.
4. Kansas City Royals (6-6): The offense is led by Sal Perez, Mike Moustakas, and Lorenzo Cain while Eric Hosmer is struggling a good bit (thinking about his contract?). But it has been the maligned pitching rotation that has kept Kansas City from sinking early on. Duffy, Ian Kennedy, and Jason Vargas has been pitching well. The bullpen though has not been the same pen we have seen in 2014-2015. We kind of figured that was the case when KC traded Wade Davis. Kelvim Herrera has been okay, but not lights out to this point. FAITH OR FLUKE? FLUKE. I'm going with this is because the pen isn't as strong and I don't know of the three pitchers mentioned will do it for an entire season. Are they capable? Yes, but I wouldn't put money on it.
5. Cleveland Indians (5-7): Like their World Series counterparts, the Indians are feeling a bit of a hangover from October. The offense is led by Jose Ramirez and Francisco Lindor, but outside of that, they're struggling. The pitching is also in a rut early on as outside of Carlos Carrasco, the starters have been a mess (next lowest ERA to Carrasco is Danny Salazar's 4.63 ERA). Bullpen hasn't been too shoddy though. FAITH OR FLUKE? FLUKE. Cleveland will be just fine and Francona will get them going.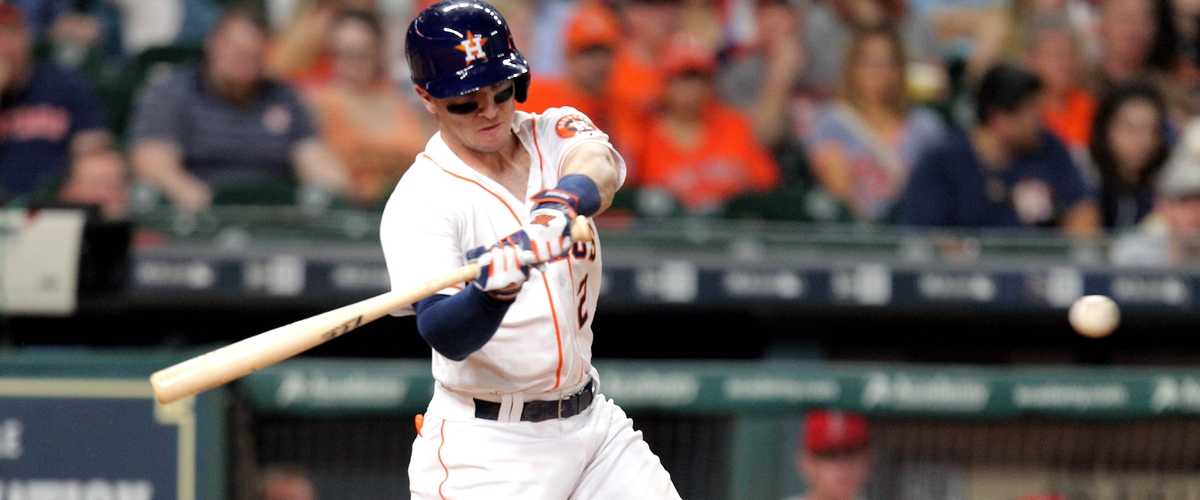 AL WEST
1. Houston Astros (8-4): I think potentially the Astros are the best team in the AL. The offense has been overall decent though Carlos Correa needs to get it going with the bat though. Brian McCann has been a key help with the bat and behind the plate for the Astros and notably Dallas Keuchel (2-0, 0.86 ERA in 3 starts). That said, the other starters are not pitching up to their standards. Houston does have some questions to solve in the bullpen notably with Giles and Gregerson as they have struggled early. FAITH OR FLUKE? FAITH. Sooner or later the likes of Correa, Josh Reddick, and some of the arms will get it going and given the rest of the West, they can run away with it early.
2. Los Angeles Angels (6-7): Let me put it this way of why the Angels are 6-7. Mike Trout. End of discussion. FAITH OR FLUKE? FLUKE. I LOVE Trout, but once you take him off the team, the Angels are probably the worst team in the AL as far as talent.
3. Oakland Athletics (5-7): You can say a similar thing with Oakland with Khris Davis as you can with the Angels with Mike Trout. It is just that the A's have some pitching in Graveman, Triggs, and Jharel Cotton to this point. Bullpen has been a mess at this point as well. FAITH OR FLUKE? FLUKE. Oakland may end up in better standing than the Angels, but not by much. I don't think the rotation will be as strong as they are now either.
4. Seattle Mariners (5-8): Well, the Mariners have James Paxton and King Felix doing their stuff on the mound and Mitch Haniger has been huge for the Mariners with the bat, but everything at least on the offensive side for Seattle has not replicated itself from 2016. Cano and Cruz have been off to slow starts and one reason why the Mariners are not playing good ball right now. FAITH OR FLUKE? FLUKE. I think Cruz and Cano will get it going soon and the Mariners will be fine.
5. Texas Rangers (4-8): To sum up the Rangers offense so far? Yikes! Andrus and Mazara have been the guys leading the way and have done well, but if you're thinking the Rangers can rely on them for their offensive prowess, you're kidding yourself. Of course things will get better when (if?) Adrian Beltre gets back, but right now, the offense is struggling, which stinks because they are wasting good outings from Darvish and Hamels. FAITH OR FLUKE? FLUKE. I am thinking Texas could be Toronto light, but I think there are enough vets and players who can turn it around and get back in it in a relatively weak division, as opposed to the Jays.
That's it for this time.
-Fan in the Obstructed Seat