Looking at the Heisman Trophy Finalists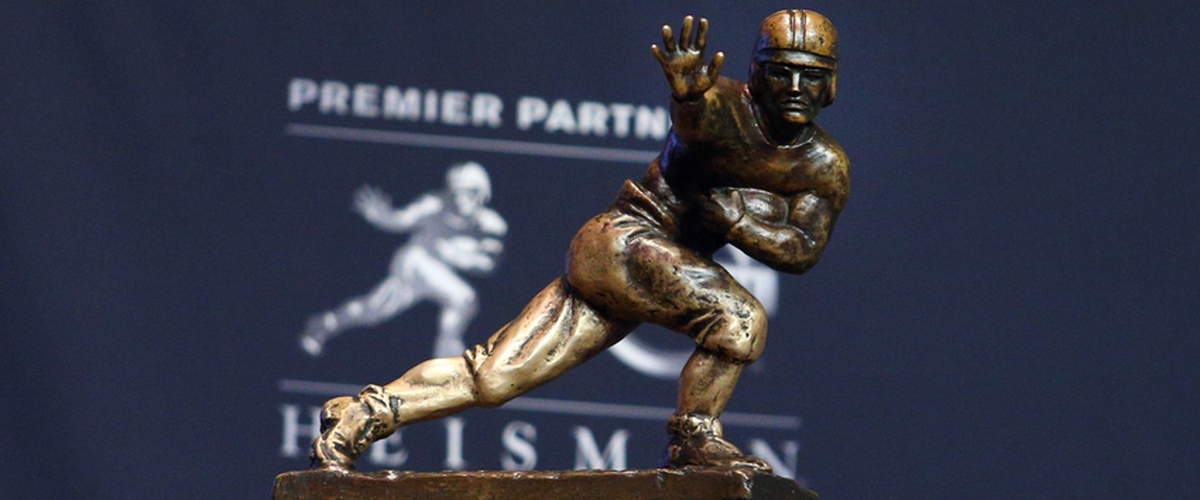 The college football regular season has ended. And before the bowls and the Playoff, the awards come out. Of course, the most prestigious award every year is always the Heisman Trophy for the most outstanding college football player in the nation. It is what solidifies you as a college football legend. Unless you are Reggie Bush, they can never take it away from you. And fans still remember Bush and his accomplishments at USC so the memories will always remain.
Most years, we see 4-5 and sometimes 6 players get the call-up to go to New York to hope to get that call, to hear their name called as football's best. This year? Only 3 got the call. Surprising? Perhaps, but we will look at the guys that were called: Louisville's Lamar Jackson (the defending winner), Oklahoma's Baker Mayfield, and Stanford's Bryce Love.
So let's look at the finalists.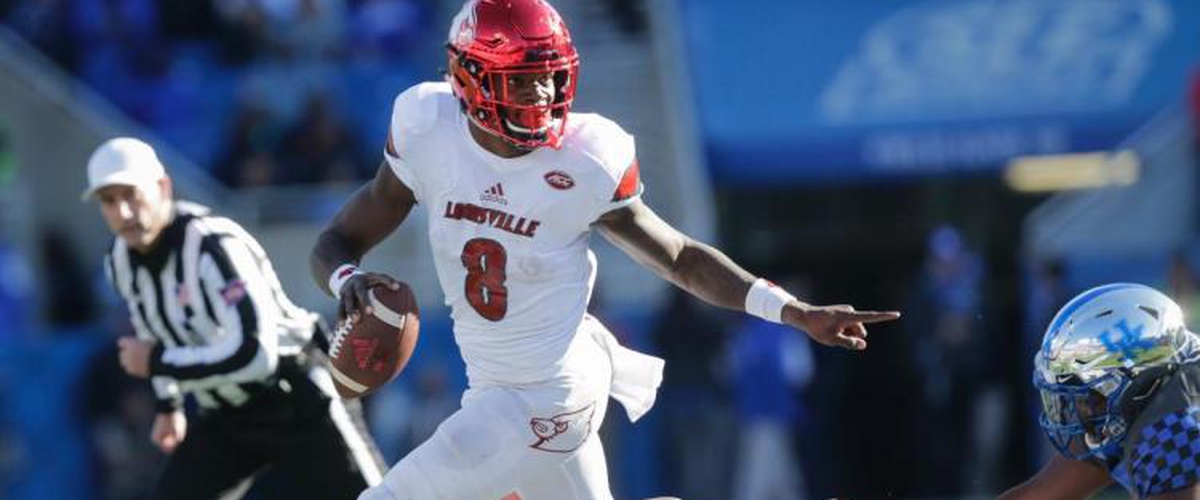 LAMAR JACKSON, LOUISVILLE: Unlike last year where Jackson somewhat came out of nowhere to take the trophy in part because of an incredibly amazing start as Louisville ranked in the top 5 for a large chunk of the nation, this year it wasn't the case. The Cardinals struggled most of the year, being 5-4, including 3 games where the Cardinals lost by more than 2 touchdowns, including a home loss to Boston College and a dud loss at home to Clemson. However, Louisville recovered to win the final 3 games wa Virginia, Syracuse, and Kentucky as Jackson threw 7 TD's and no INT's in those games. Was it enough to make a noise?
PROS: Jackson's numbers across the board were BETTER than last year. He completed 60% of his passes this year as opposed to 56% last year, he will likely eclipse his passing yards, and he threw 3 fewer interceptions. IF he has a big day against Mississippi State in the TaxSlayer Bowl, he may end up tied for TD passes (needs 5 to tie last year and it is possible). His running numbers went down a little bit (1,443 rushing yards to the 1,571 last year), but ran way less (nearly averaging one yard more than he had in 2016). His improvement as a passer shouldn't go unnoticed as he is a true dual-threat quarterback and showed this year.
CONS: Unfortunately for Jackson the biggest problem was that he played on a team that was pretty much irrelevant to any Playoff picture, ACC Championship picture, etc. in part to a lousy Cardinals defense, a defense that gave up 28 or more points 5 times midway through the season. If the Cardinals had a defense that was strong like they had last year, they beat Boston College, and perhaps Wake Forest to go 10-2 and be a contender once more. But unfortunately because of the Cardinals "poor" record, Jackson will be handicapped by that. And the one "stinker" game he had was to Clemson, so a case can be made is that he can't go up against some of the mightier teams.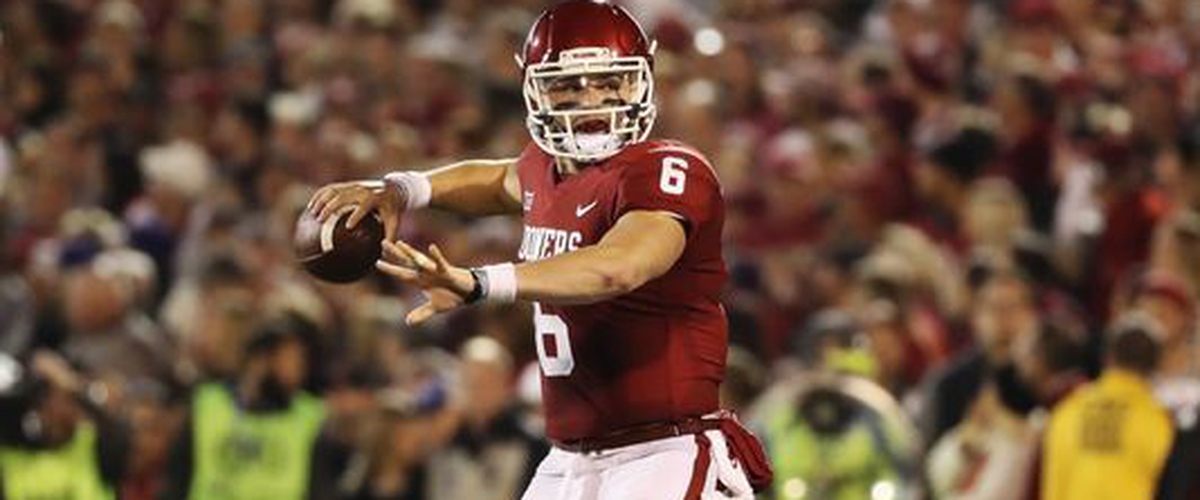 BAKER MAYFIELD, OKLAHOMA: On the field, Baker Mayfield is darn near invincible. The numbers are just unreal. 70% Comp rate, 4,340 passing yards, 41 TD's 5 INT, 300 yards rushing, 5 TD's and the Sooners just rolled in the Big 12. He's been a frontrunner for three years and many project him to be THE frontrunner as he guided the Sooners to the Playoff.
PROS: The numbers do speak for itself. It is very hard to say otherwise. While Mayfield is no Jackson with his running, he holds his own and avoids sacks. One thing that impressed me with him was knowing WHEN to run as opposed to running on first breakdown he sees. And Mayfield showed up in the big showdown games like Ohio State (27/35 for 386 yards, 3 TD, 0 INT in a 31-16 win), Oklahoma State (24/36, 598 yards, 5 TD and 2 INT in a 62-52 win in Bedlam). So he is a big game quarterback, needless to say.
CONS: Two things hinder Mayfield. First one is that Mayfield is a knucklehead on and off the field, whether taunting opposing teams before games, cursing up a storm and grabbing himself during games, and off the field antics of getting arrested for public intoxication, fleeing, resisting arrest, etc. Fans are irked by his antics and perhaps some of the voters may do the same. The other one is that Mayfield plays in the Big 12, where the conference has been ridiculed for a while now of having some of the worst defenses around and some wonder if Mayfield will even come close to putting up stout numbers against a strong defensive-minded Georgia football team in the Playoff.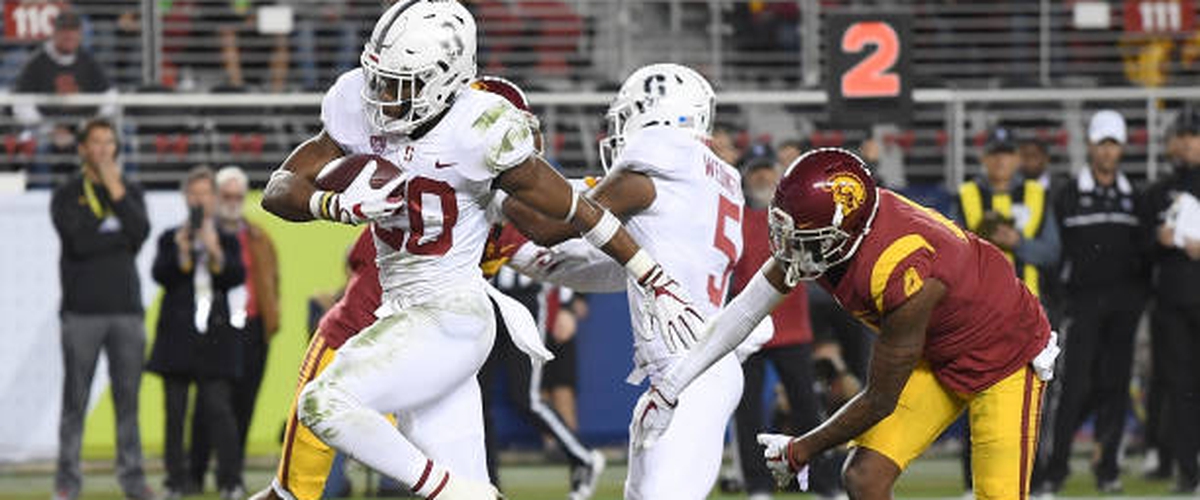 BRYCE LOVE, STANFORD: Your "out of nowhere" candidate. The Cardinal, expecting a slight drop-off with Christian McCaffrey leaving did not drop off. In fact, Love played better than McCaffrey ever had at Stanford. He nearly gained 2,000 yards on the ground. A very impressive feat in college football. His contributions gave Stanford the edge in the PAC-12 North over Washington and Washington State.
PROS: Love's near-2000 yard performance is incredible, given how college football is very passing-minded these days. 8.3 yards per carry is unreal, and 17 touchdowns is what made the Stanford offense go. Without him the Cardinal aren't 9-3 at all.
CONS: Similar to Mayfield at Oklahoma with opposing defenses. The PAC-12 is not exactly beastly with their defenses in part to their no-huddle, spread offenses that are quick strike. Facing the likes of Arizona State (300 yards rushing), and UCLA (263 yards), it isn't like he was seeing Clemson or Georgia on the defensive side. The other part is he plays on the west coast, so the hype around him is not like it is for Mayfield or even Jackson. That hinders him too because the media doesn't "pay attention" too much to what goes on late Saturday nights.
MY PICK: I think the voters will say the same thing I say: Baker Mayfield wins the Heisman. The numbers are real and in this day of age, if you are not winning games while you put up the big numbers, it doesn't mean anything. Stinks because you cannot fault Jackson for what Louisville can't do on defense. But Mayfield's numbers do trump Jackson's in my eyes so it is very hard not to give him the Heisman. Say what you will about the guy and I am not his biggest fan either but he is the best player in college football by far.
-Fan in the Obstructed Seat