SEC Championship Preview: Auburn vs. Georgia
Nothing against the other championships I've done, but this game right here is the one I want to watch above all else. Yes, I saved the best for last. Sorry to the SEC haters about this, but given how Georgia and Auburn are massive rivals to one another as well at it is the highest ranked game this weekend, at least in my eyes. Wisconsin and Ohio State aren't rivals. Nor is Oklahoma and TCU. Stanford and USC do come close admittedly, but with the PAC-12 not likely to sniff the Playoff while there is nothing much about Clemson and Miami with history, this is it.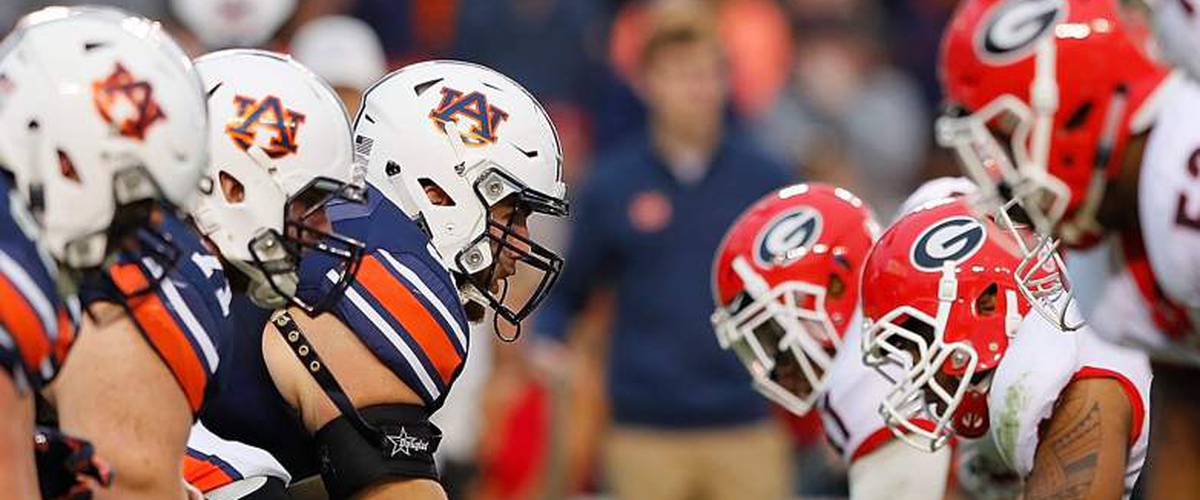 Auburn thumped Georgia 40-17 a few weeks back at Jordan-Hare Stadium when Georgia was ranked #1 in the College Football Playoff. Numerous mistakes by the Bulldogs costed them the game as some Georgia fans went "oh, here we go again with the implosion" bit. Understandable given the history since Mark Richt took over in 2001. However, what has made it intriguing is the fact it seemed like that after that game, that perhaps Kirby Smart slighted Gus Malzahn when Malzahn told him he would see Smart in Atlanta and Smart told him something to the effect of "Nick will have something to say about that." Of course, Nick being Saban and Smart's mentor for a long time at LSU and then mostly at Alabama, Auburn's chief rival. Afterwards, you heard Malzahn take I guess what you call a major shot at Georgia saying how Auburn beat the "dog crap" out of Georgia after the field. Smart, to his credit downplayed it saying the way that game went, he had every right to say it given how the Bulldogs played. But it has angered the Georgia fan base obviously and it probably has been tattooed in the Bulldogs players minds. So expect the game to be chippy from the start. It will depend on how the teams control themselves among other things.
AUBURN WINS IF: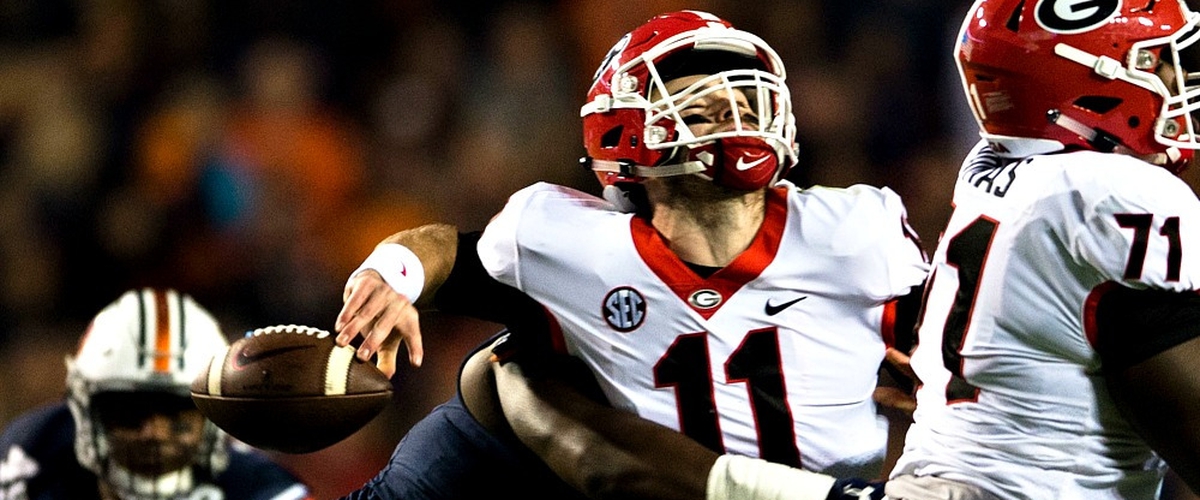 1. THEY CAPITALIZE ON GEORGIA MISTAKES: The one thing that stood out among everything else in the Tigers beatdown of Georgia was the fact that Georgia made dumb, silly mistakes throughout the game which caused the game to get out of hand. This has been vintage Georgia for a long time up until this season. The key reason why Auburn won was they took full advantage of it. I'm not saying Georgia will make the same mistakes like they did a few weeks back, but if they do, Auburn better take advantage of it.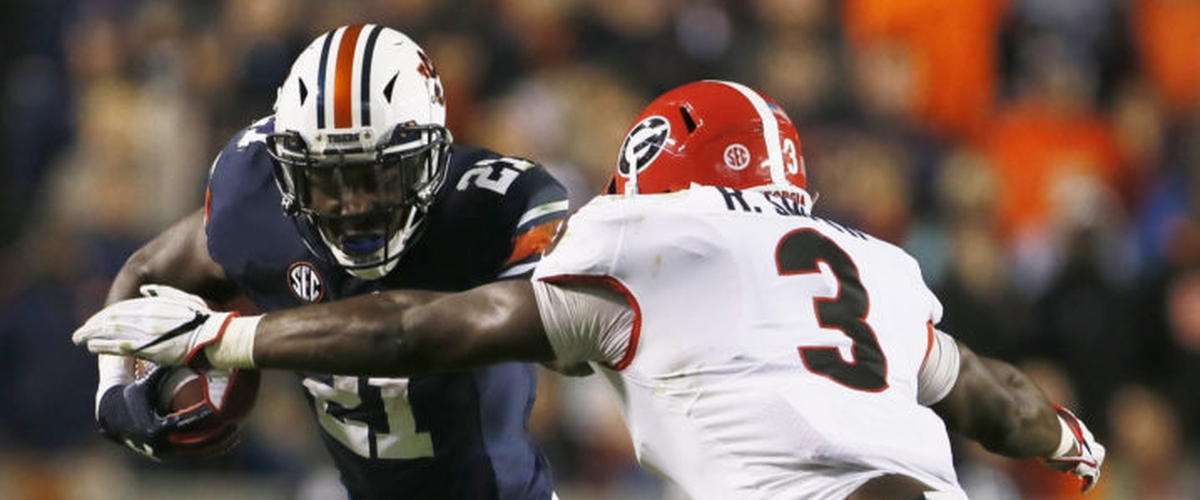 2. KERRYON JOHNSON (IF HE PLAYS) IS EFFECTIVE: Last week's Iron Bowl created a scare in Auburn fans with Johnson's shoulders. He went down in a non- spot. Auburn has been mum (shocker) on his status this week, but I think everybody expects him to play. But if he is hurt in any form of way and Georgia capitalizes on it, Auburn will be one-dimensional the rest of the way. If he can go and is effective, Auburn has a GREAT chance of making the SEC Championship being held in the state of Alabama 8 of the last 9 years.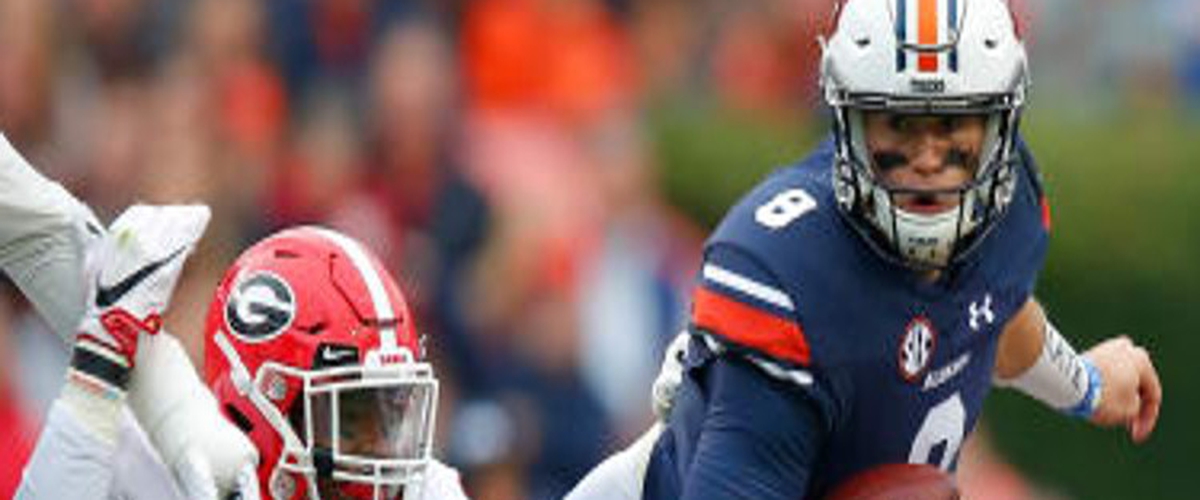 3. THEY GET A BIG LEAD IN THE FIRST HALF: Similar recipe to last game. Make Georgia and Jake Fromm pass the ball and take the ball out of Sony Michel and Nick Chubb's hands. I think Fromm is a perfect quarterback in Kirby Smart's system, but not yet there in terms of just leading the Bulldogs from a big deficit.
GEORGIA WINS IF: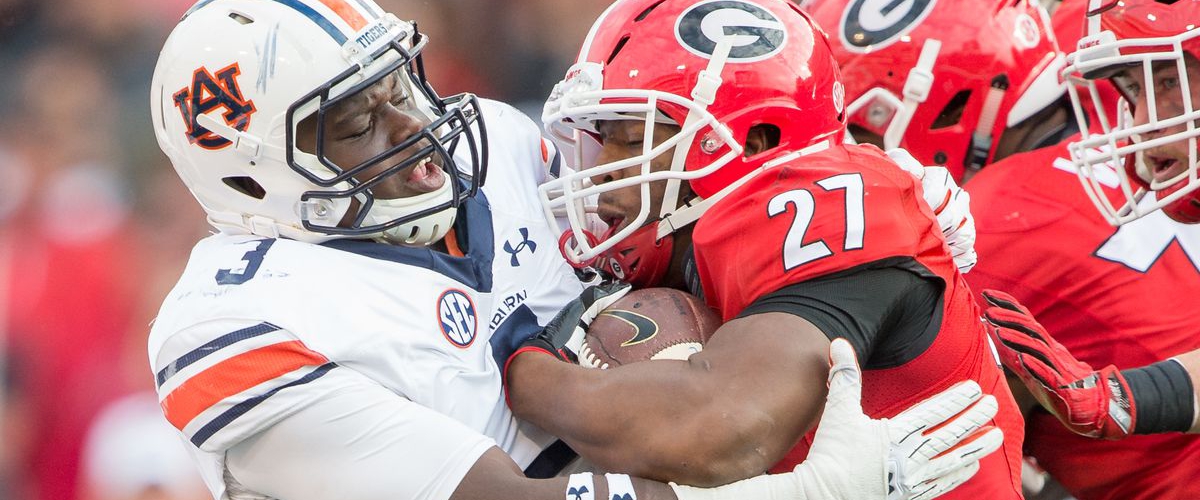 1. THEY CONTROL THE BALL: The best way to take Auburn's offense out of rhythm is to keep them on the sideline. If you look at Auburn's wins against Alabama and Georgia, their offense was on the field a lot and knocked any rhythm off. If you look at the losses of LSU and Clemson, it wasn't as the case as much (at least in the former's 2nd half). Gurley and Michel will have to be key here and in all honesty, how Alabama ran it with their backs last week should be a cause of concern for Auburn. It is one of the rare times Alabama was out-coached and abandoned the run with their backs. I don't see Georgia struggling again on the ground and they will have a few more chances to make some headaches on Auburn's defense.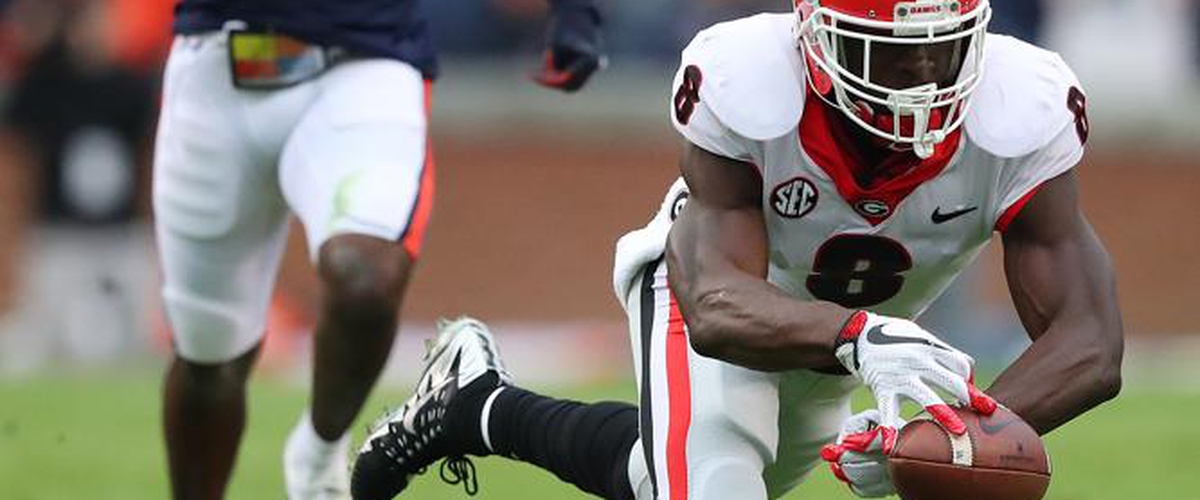 2. THEY PLAY SMART AND CAPITALIZE ON KEY PLAYS: Two things that are still etched into my mind of the Auburn/Georgia game earlier this year that to me ultimately decided the game: 1. Riley Ridley's drop, which would have been a play that UGA would have scored and really put Auburn in a bind. The other one? The leaping penalty on Georgia on the Auburn punt. It was a hard fought 3rd down stop and that kept the drive alive. The Bulldogs defense just looked like they were let down by that, got steamrolled, and then just made the pre-2017 dumb mistakes that got that game out of reach. If Georgia plays poised and disciplined for most of the year, they are going to be in excellent shape.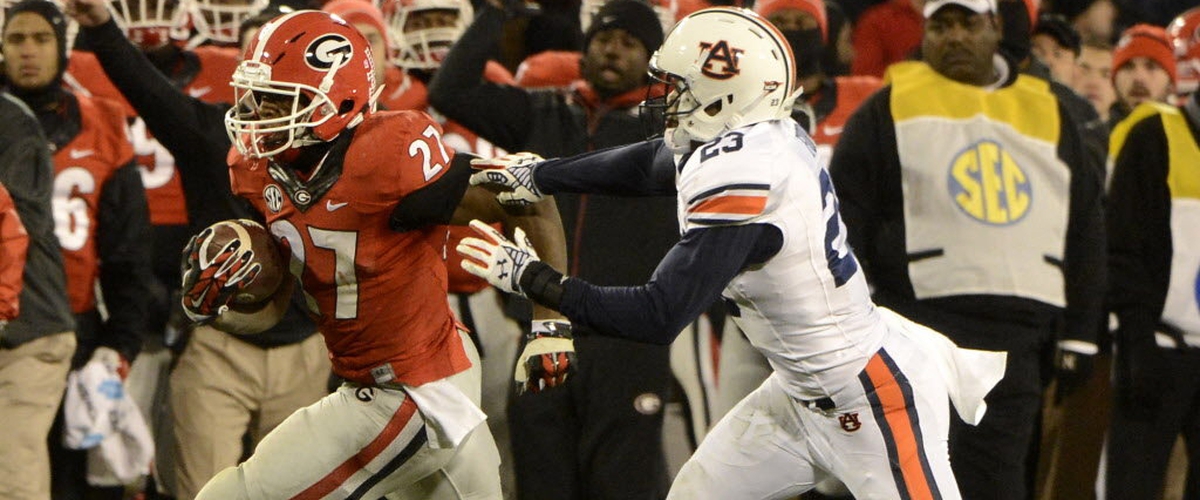 3. THEY HAVE A LEAD AT ANY POINT IN THE 4TH QUARTER: Albeit a "small sample size" Auburn has struggled in 4th quarters when down and for all the talk about how great Jarrett Stidham has been, being behind he hasn't shown he can come back from a late-game deficit. Some of these top dogs like Auburn, Alabama, etc. do not like being behind in the 4th quarters and it shows. I think if Auburn is trailing in the 4th quarter especially if Johnson is not as effective as we have seen, the Mercedes-Benz Stadium roof may cave in on the Tigers.
MY TAKE: DO NOT EXPECT a repeat of the November 11th game where Auburn blasted Georgia. The Tigers are a beast on their home grounds at Jordan-Hare. That said, they are not as strong away from there against the better teams, whether it is a true road game or a neutral site game. And given how Atlanta is closer to Athens (albeit not by much), I think the Bulldogs will have more fans on their side than Auburn will. But Georgia is a little bit healthier than Auburn too and I think that has gone unnoticed this week. And I think a team that lost in the regular season like Georgia did and then recovered like they did, has more of an advantage as they will focus on what they did wrong and right them. And given how Johnson may not be 100% healthy, I think this will be a VERY different game than what we saw. I like Georgia here, especially with the uncertainty of Johnson. I think Stidham, although he is a good quarterback, is not yet there of beating a team on his own.
MY PREDICTION: GEORGIA 24, AUBURN 17
-Fan in the Obstructed Seat