The 5 Worst MLB Contracts In The Last 20 Years
My apologies for not putting this blog up as the Pablo Sandoval release happened last week with Boston. There were plenty of things to talk about in the sports world last week. But the release got me thinking, what were some of the other major contract flops in the last 20 years? And I can come up with a good number of them. Bobby Bonilla is not on this list since it was 25 years ago, not 20 (and still getting paid by the Mets for that, mind you).
How I am looking at it is a team signing a free agent (not their own), so the contract Gary Sheffield signed after he was traded to Detroit in 2007 I would not count. It would have to be a big contract a la the Rangers signing Alex Rodriguez or the White Sox signing Albert Belle. It also means they did not perform well for their new team and possibly ended up long gone before the contract ran out. And I wouldn't put this as my first being the exact worse, but more of a list in general.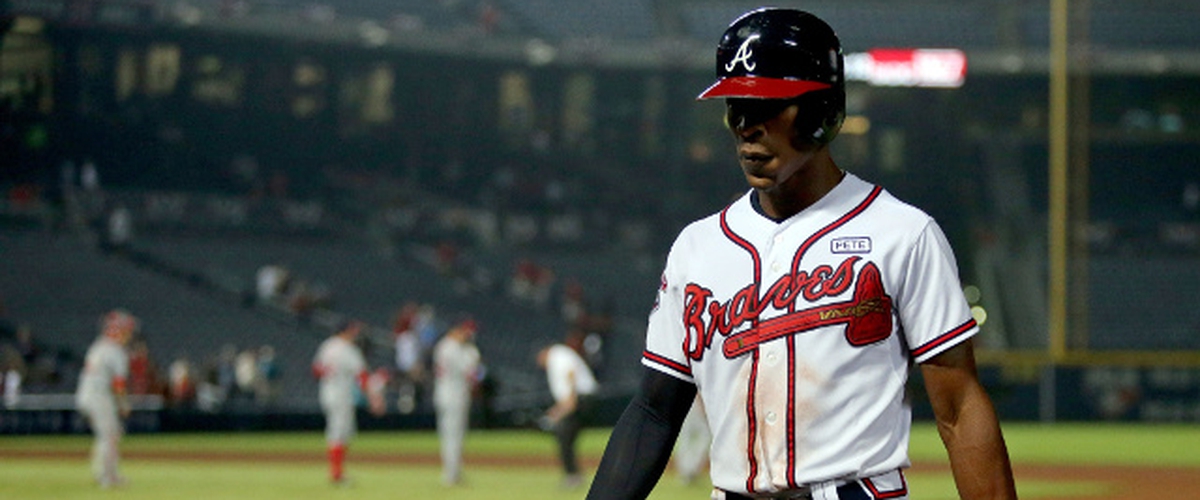 1. MELVIN UPTON, JR.-BRAVES (5 YEARS, $75 MILLION IN 2013): If there was one signing that then-GM Frank Wren probably lost his job over with the Braves, it was this. Wren was bent on signing Upton, the 2nd overall pick in the 2002 MLB draft and was a highly touted prospect with the Rays and many believed he could hit for power and for average. In 2007 with Tampa Bay he hit .300 with 24 HR and had an OPS of .894. Great, but unfortunately, he never came close to getting those numbers again in Tampa. But the Braves didn't care. They believed he would pick up his game once he came to Atlanta and gave him the richest contract in Braves history. Unfortunately, Upton was a disaster for the Braves, hitting .184 in his first season with 9 HR, and only improving slightly to a .208 average with 12 in his second season in 2014. He was ridiculed by the press and fans, and it seemed like everybody had something to say about him. When the Braves went through their massive rebuild after 2014, it wasn't much of a surprise they packaged him with All-Star closer Craig Kimbrel to San Diego. Upton rebounded a little bit in San Diego in 2016 and was a trade piece for the Padres as they moved him to Toronto, where he fell back once more. Currently, Upton is in the Giants Minor League farm system as the Blue Jays cut ties with him as this season started. But it seemed like the Braves had hoped a change of scenery would do the trick for Upton, but it wasn't the case as the normally "laid-back" Atlanta fans were frustrated with his inability to perform up to the major contract.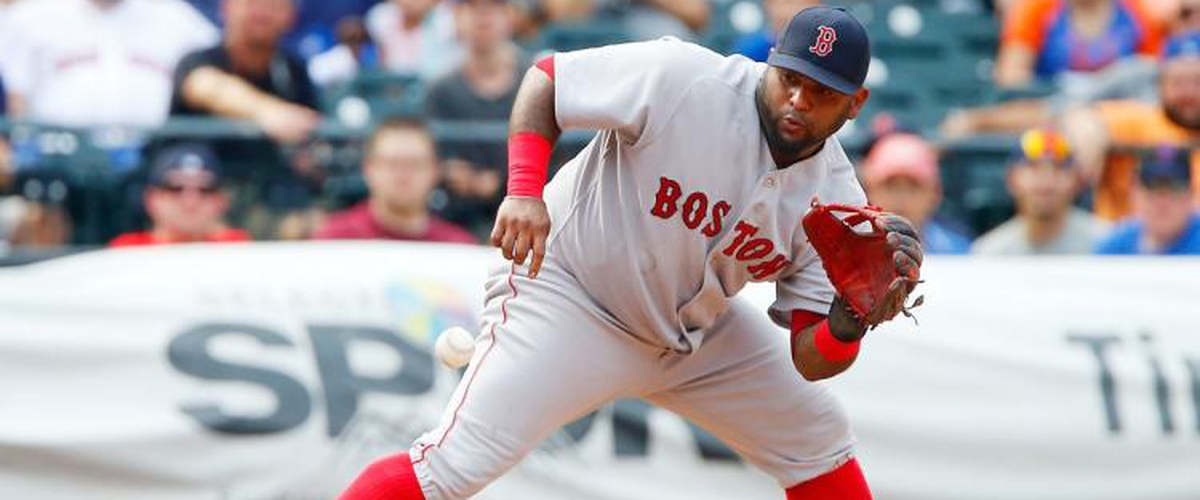 2. PABLO SANDOVAL-RED SOX (5 YEARS, $90 MILLION IN 2015): Whenever people looked at Sandoval, you wondered how he was a baseball player, and a good-hitting one at that with his rotund appearance and his undisciplined plate behavior. But it worked in San Francisco for 7 years, hitting .294 in that time and averaging about 15 HR and an OPS of .811. And his postseason numbers were sick, especially in 2012, hitting 6 HR (3 in Game 1 of the World Series). His October numbers were great, hitting .344 with a .935 OPS and a major reason of San Francisco's 3 championship rings. He left the Giants to go to Boston after the 2014 season. His numbers slumped to .247 with 10 HR in 126 games and an OPS of .658. It would be his best season for the Red Sox as he played only 35 games the rest of the way where he hit .200 with 4 HR. He was ridiculed about his weight in Boston and fans were on him relentlessly, a far different cry from where he was with the Giants where they left you alone where Boston was always watching you it seemed. He was put on the DL and he couldn't get it straight in his rehab stint in Pawtucket so the Red Sox released him with 2 years left on his deal. He is back with the Giants again, hoping to get that same success he had in the past.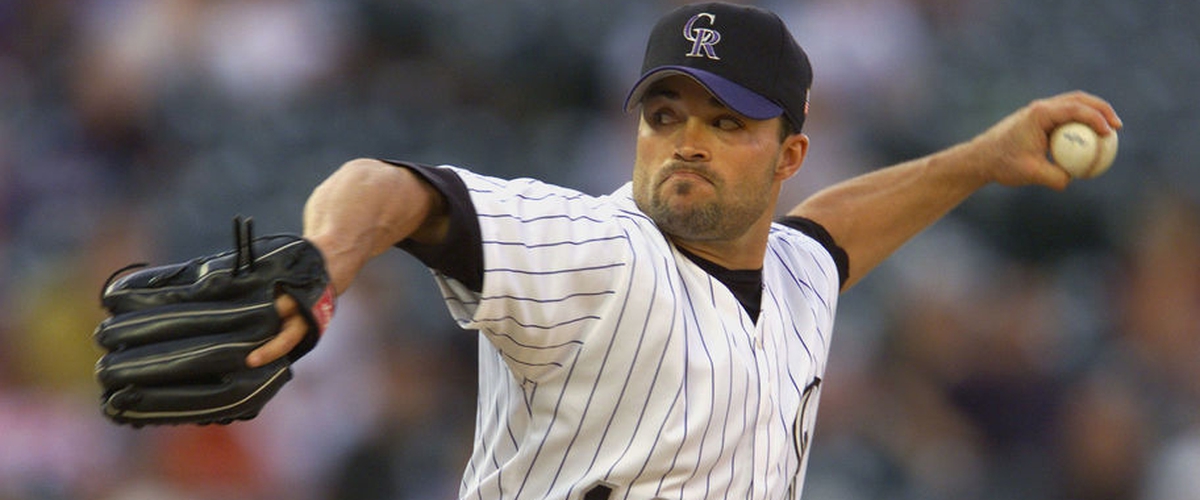 3. FORMER ASTROS PITCHERS-ROCKIES (DARRYL KILE & MIKE HAMPTON; KILE-3 YEARS, $24 MILLION IN 1998; HAMPTON-8 YEARS, $121 MILLION IN 2001). The paths are similar with Kile & Hampton. Both had pitched for the Houston Astros in the large Astrodome, widely known as a great pitcher's park. Both had great seasons there. Kile left after a Cy Young caliber season in 1997 with a 19-7 with a 2.57 ERA and a 1.18 WHIP and went to the Rockies, a team that had plenty offense but no pitching thanks to the elevated altitude. He went 13-17 with a 5.20 ERA and his hits allowed nearly doubled in the Mile High City. In 1999, it got worse, going 8-13 with a 6.61 ERA. Of course, you can blame the Coors Field factor as most of the fly balls that occurred in the Astrodome would turn into homers at Coors or extra bases. As for Hampton, with the Astros knowing they probably would not keep him like they did Kile, traded him to the Mets for the 2000 season. Hampton, like Kile, had a great year with the Mets going 15-10 with a 3.14 ERA and was a highly sought-after free agent. The Rockies, again trying to bolster their anemic pitching, signed him to a huge deal. And like Kile, Hampton crashed. In his first season, Hampton went 14-13 with a 5.41 ERA and the second was worse, going 7-15 with a 6.15 ERA and his only contribution was with the bat. Both were traded from the Rockies as it looked to be damaged goods, but both saved their careers. Kile recovered and went 41-24 with an overall 3.54 ERA in 2 and a half seasons with the Cardinals before his untimely death in 2002 of a heart attack in his hotel room in Chicago. Hampton wasn't as successful but had two good years after leaving the Rockies with the Braves. He went 14-8 with a 3.84 ERA in 2003 and 13-9 with a 4.28 ERA in 2004. Not great, but compared to Colorado, it was night & day. He was doing well until the injury bug hit him badly in 2005 as he missed the next 2 seasons and was never the same again.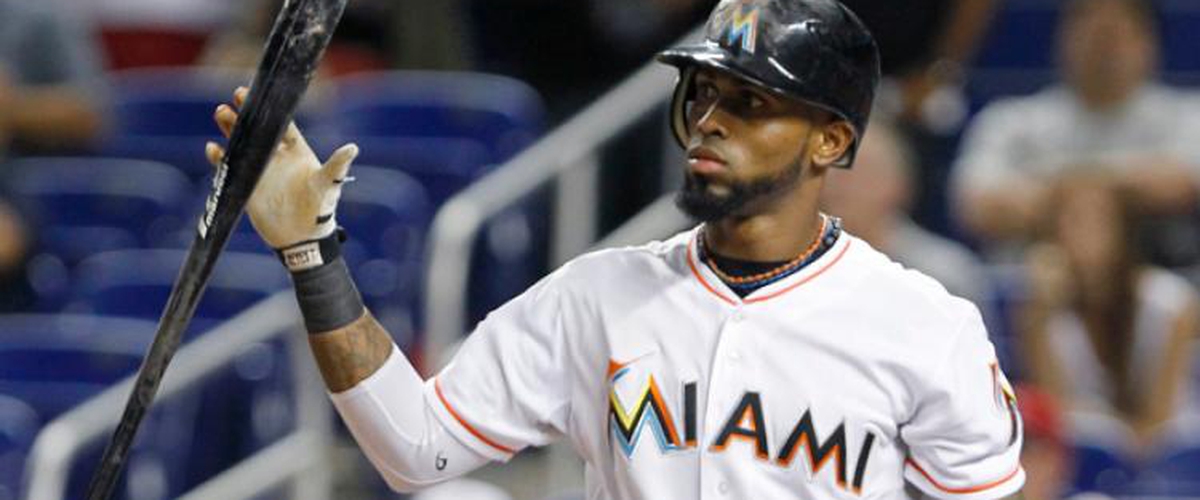 4. JOSE REYES-MARLINS (6 YEARS, $106 MILLION IN 2012): We forget how great Reyes was earlier in his career, getting triples, stealing bases, and having a high batting average while at times putting some pop. And even when the Mets moved to huge Citi Field, he was still solid, though the injuries reared its ugly head. He led the league in average at .337 in his final year with the Mets, so he was going to get paid by somebody. The Marlins, underwent a major change, from getting a new park to being known as "Miami" instead of "Florida," new colors, new everything. Adding on the Marlins signed White Sox ace Mark Buehrle with Reyes and everything was supposed to click for them and give the rest of the NL East something to think about. And to be fair, Reyes did not play terrible in his first season in Miami, hitting .280 with 11 HR and 12 Triples and 40 Stolen Bases (though his defense was lacking badly). But Miami was expecting more, from the players and the fans, and traded Reyes & Buehrle to Toronto. There Reyes was injured in his first season (though he played well), but the decline started as he lost all power and his defense was getting worse and worse). The Jays shipped Reyes to the Rockies for Troy Tulowitzki and it as a disaster for Reyes. It also didn't help he had a domestic violence charge on him in Colorado either.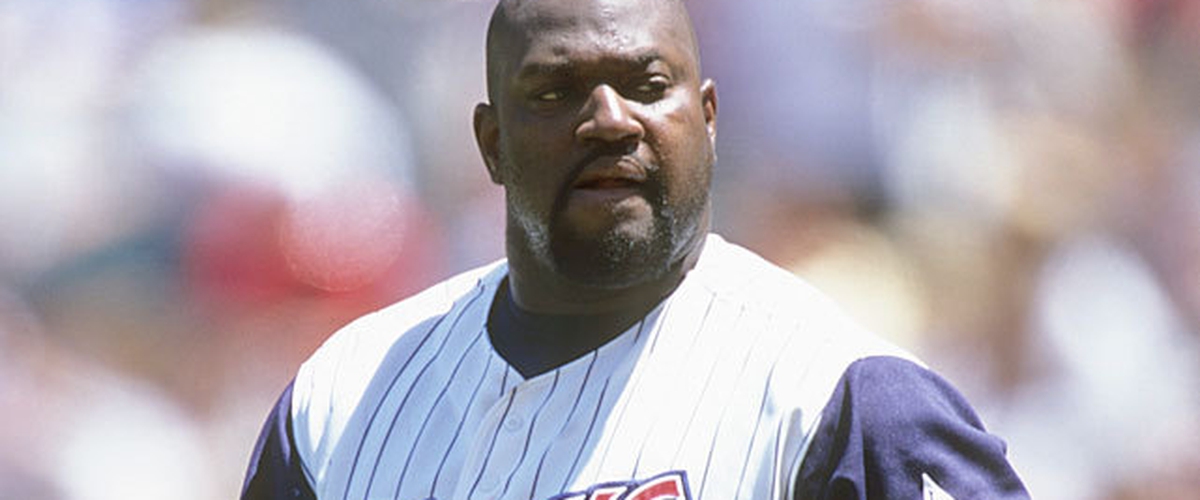 5. MO VAUGHN-ANGELS (6 YEARS, $80 MILLION IN 1999): You can argue even with McGwire, Griffey, Sosa, etc. that Mo Vaughn was the most intimidating hitters in all of baseball, and quite possibly the most intimidating lefty. Before Bonds hit the home runs on command and Griffey wasn't a monster. To put it this way, Vaughn was David Ortiz before David Ortiz. He could hit for power, average, and could hit the ball the other way. From 1994 through 1998, not many hitters could equal his numbers (.319 avg, 184 HR, .986 OPS). However, Vaughn sometimes would speak and irk notably the Red Sox management and felt the Sox disrespected him. So he signed with the Angels. While the numbers were VERY good in his first two years with Anaheim, they were not anything compared to his numbers in Boston (.276 avg. 69 HR, .865 OPS). Some attributed to having nagging injuries in his time, while being injured during the entire 2001 season. Angels players weren't overly fond of Vaughn either even with Troy Percival saying they would not miss his leadership in the clubhouse after they traded him to the Mets. After looking out of shape to start his time with the Mets, Vaughn's decline continued, hitting .259 with 26 HR in 2002 as the Mets finished near the bottom and the Angels won the World Series that year. In 2003, he was injured and was limited to 35 games. The thing was, Vaughn was a beast and it seemed like a good idea at the time for the Angels to make the move, but it just didn't pan out and he just looked displaced with Anaheim.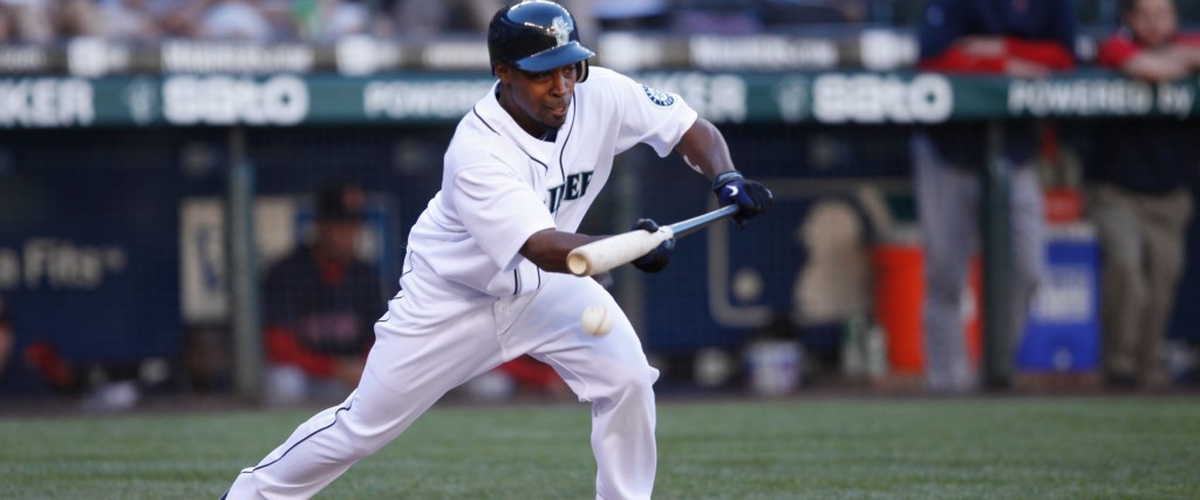 6. CHONE FIGGINS-MARINERS (4 YEARS, $36 MILLION IN 2010): This one I forgot about but Figgins was that he was a key free agent prize in 2009-2010. Figgins was a prototypical lead-off hitter as he drew walks and stole bases. He could play most any position on the field and looked like found a home at third. He signed with the Mariners. Then he fell apart. He wasn't hitting the ball as much and did did not walk as much. Adding on, he was never a guy who had a lot of pop to the bat and Seattle is not even remotely close to a home run park. And his defense fell off. His next two seasons were epic disasters as he didn't even hit .200 either year and pretty much went to being the last guy on the bench in Seattle before they released him after the 2012 season.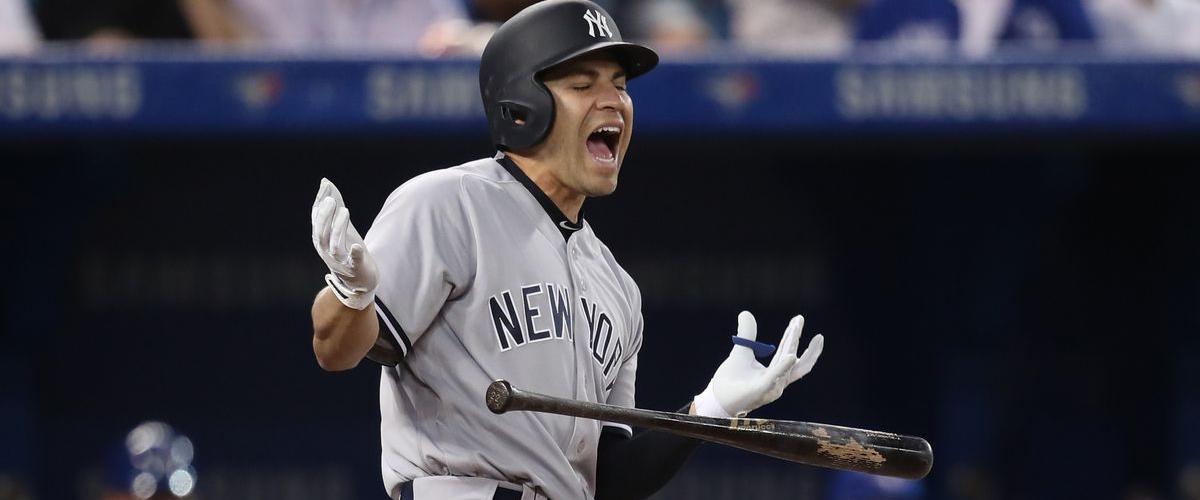 7. JACOBY ELLSBURY-YANKEES (7 YEARS, $153 MILLION IN 2014): If there is one guy in baseball over the past decade that has the "couldda wouldda shouldda" label on him, it may be Ellsbury. People foamed at the mouth for Ellsbury and since he was in the Boston farm system, he was really touted as the next great Red Sox legend. While he had some decent years in Boston, he lacked major pop and didn't do a whole lot outside of 2011 when he was 2nd in the MVP voting (overall his Boston career was a .284 avg with a .757 OPS and only 2 years of double digit HR's). After Ellsbury won a ring with the Red Sox in 2013, Boston opted not to bring Ellsbury back with his contract demands, as the hated Yankees were willing to do so. And needless to say it hasn't been what the Yankees have hoped. His first season in the Bronx was OK hitting .271 with 16 HR and a .747 OPS but not what you want out of a guy making $153 million. Since that point, it hasn't been any better as he has struggled since (.257 with a total of 20 HR and a .684 OPS from 2015-2017). His defense has been all right, but nothing like it was in Boston. And while it hasn't been a major collapse like some such as Figgins, Sandoval, Upton, Hampton, or Kile, he has never lived up to the expectations of the contract, or really his career to this point.
Those are just a few of the contracts that teams have given the players haven't lived up to. It is unfortunate because you know these players wanted to show they were worth every penny. Maybe some felt like they HAD to prove it everytime out or others just forgot what they did to get that contract.
-Fan in the Obstructed Seat