The Obstructed AFC West Preview-2017
If you talk about divisions in the NFL, you get the constant talk of the NFC East with the Giants and Eagles, and the Cowboys vs. everybody. You hear the NFC North as the famed Black & Blue Division. The AFC East gets love in part because of the Jets rivalry with the Dolphins and Patriots. And even the AFC North is a hot one especially in the past 10+ years with those dogfights between the Ravens and Steelers.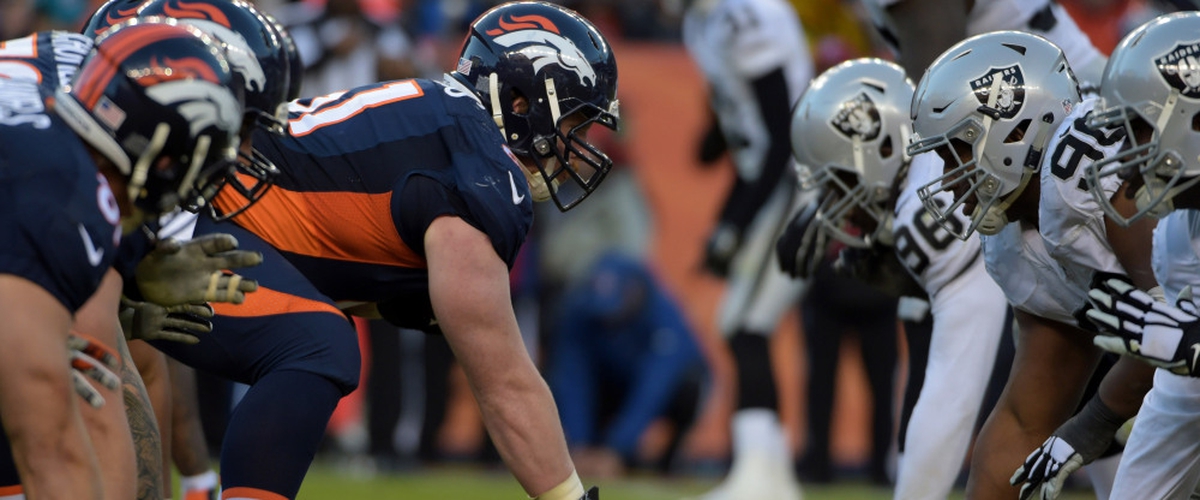 One division that always gets overlooked by the media and perhaps the East Coast fans is the AFC West. The Broncos, Raiders, Chiefs, and Chargers have really fought each other since the AFL days and you saw over time the Raiders became an "Evil Empire" while the others tried to find a way of dethroning them. And then when the 80's and 90's came into full swing, the Broncos & Chiefs rivalry picked up in a couple of ways as a lot of Kansas City's stars would end up joining Denver while the Broncos would ultimately end the Chiefs season or at the very least change the season outcome for them.
Until last year, the Raiders had been horrible for over a decade. But, after a strong run with Derek Carr, they ended that dark era. Of course, it didn't help when Carr broke his leg in the 2nd to last week of the season, but the Raiders made the playoffs since their Super Bowl run in 2002. The Chiefs, due to Oakland's fall, won the West with coming up with big plays on offense, big stops and key turnovers on defense and got a first round bye. Denver fell back in part of having a porous offensive line who couldn't protect whatever quarterback was behind them AND could not open holes for the running backs, but still had a stout defense. And the Chargers had injury problems on the offensive side especially while they floundered and had the whispers of moving out of San Diego to Los Angeles (newsflash: they did move to LA).
So the AFC West is still a tough-as-nails division with the Broncos, Raiders, and Chiefs figuring to be very competitive. The Chargers are considered the weak group and are playing in a town that really does not want them (don't give me the, "well, they sold out all their games" bit; they're playing in a 30,000 seat stadium; have them play at the Rose Bowl or the Coliseum and see how that would work). The division will be another dogfight, but I think one team will rise above the others this year in the AFC West. Onto the preview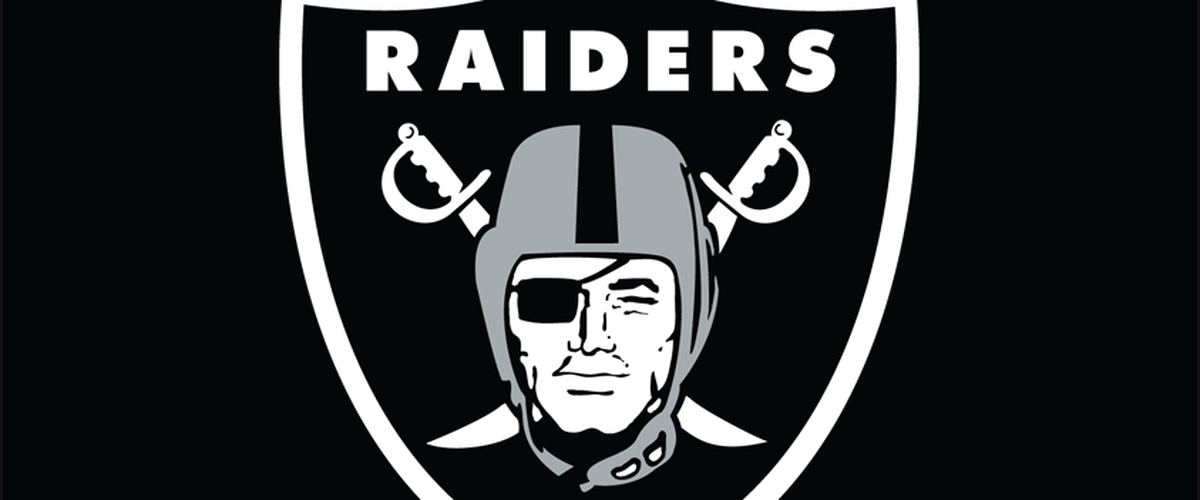 1. OAKLAND RAIDERS
Key Additions: Jared Cook (TE-Green Bay), Cordarrelle Patterson (WR/KR-Minnesota), Marshall Newhouse (T-New York Giants), Jelani Jenkins (LB-Miami), EJ Manuel (QB-Buffalo), Marshawn Lynch (RB-retirement/Seattle), Gareon Conley (CB-Draft; Ohio State), Obi Melifonwu (S-Draft; Connecticut), Eddie Vanderdoes (DT-Draft; UCLA)
Key Losses: Latavius Murray (RB-Minnesota), Malcolm Smith (LB-San Francisco), Stacy McGee (DT-Washington), Menelik Watson (OT-Denver), Andre Holmes (WR-Buffalo), Brynden Trawick (S-Tennessee), DJ Hayden (CB-Detroit), Matt McGloin (QB-Philadelphia)
The Raiders had everything right going their way in 2016 until Week 16 when Derek Carr broke his leg against Indianapolis. Then Matt McGloin went down with an injury against the Broncos in a loss that knocked the Raiders from winning the division and a bye in the first round. And 3rd string rookie quarterback Connor Cook came in, and well, looked like a 3rd string rookie quarterback (or the quarterback like he did the year before in the Sugar Bowl vs. Alabama), meaning "deer in headlights." And the Raiders lost to the Texans. This year Oakland hopes things are VERY different. They hope Derek Carr will be healthy for the ENTIRE season. They hope Marshawn Lynch still has some mileage in his wheels (it looked like it was running out in Seattle in 2015). And they have Khalil Mack, the reigning defensive player of the year. So things are going in the right direction with Oakland. They also added a few key pieces in the draft of Gareon Conley and Obi Melifonwu to help out with the secondary that got burned a few times last year. The Raiders defense will be younger as Malcolm Smith and Stacy McGee left for greener pastures but may improve during the season. But Khalil Mack is a monster who you build around and it will be a faster and probably more of a physical defense than what we've seen. The Raiders shouldn't miss much of a beat from last year and figure to improve if they can keep Carr upright.
KEY QUESTION FOR 2017: Can the Raiders overtake New England for the AFC in 2017? I don't think this year. I think in 2018 if all goes well, the Raiders could bring down the Patriots then. But not right now.
MY PREDICTION: 12-4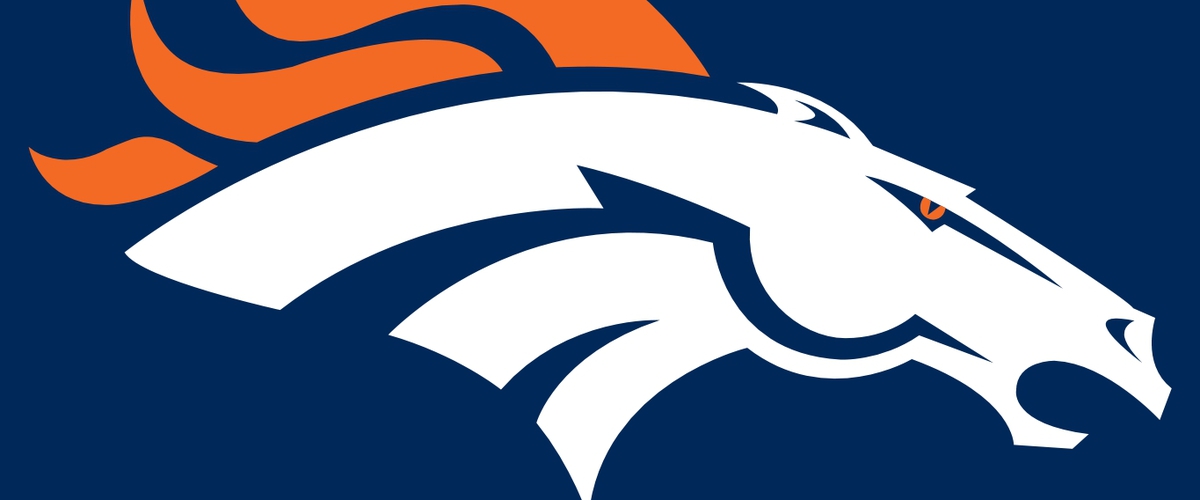 2. DENVER BRONCOS
Key Additions: Jamaal Charles (RB-Kansas City), Zach Kerr (DT-Indianapolis), Ronald Leary (G-Dallas), Domata Peko (DT-Cincinnati), Menelik Watson (OT-Oakland), Garrett Boiles (OT-Draft; Utah), DeMarcus Walker (DE-Draft; Florida State), Carlos Henderson (WR-Draft; Louisiana Tech)
Key Losses: Russell Okung (OT-Los Angeles Chargers), Dekoda Watson (LB-San Francisco), Kayvon Webster (CB-Los Angeles Rams), Sylvester Williams (DT-Tennessee), Vance Walker (DE-free agent), DeMarcus Ware (LB-retired)
Well Denver entered the post-Peyton Manning Era with mixed results and an overhaul of a coaching staff at the end. Gary Kubiak stepped down for health reasons and the Broncos named Vance Joseph as the new coach. Joseph has no head coaching experience, but will have Mike McCoy as an offensive coordinator. The defense was still good enough to keep the Broncos competitive, but the offense continued in the downward direction, (even when Manning was there, the offense started to go down) and failed to make the playoffs. The chief reason wasn't the quarterback play of Trevor Siemian or Paxton Lynch, but the horrid play of the offensive line. Hard to think that the Broncos, known for their great successes because of their line, had practically become one of the worst lines in the league. But they changed that this year, adding key pieces in Ronald Leary and Menelik Watson while drafting Garrett Boiles so you may have a vastly upgraded line in 2017. Denver also needs the line to pave the holes for the likes of CJ Anderson and former Chief Jamaal Charles. Last year Denver was one of the worst running teams in the NFL. Also an unheard of thought given their great success of running the ball since the days of Terrell Davis. Denver also upgraded the front, adding two tackles in Zach Kerr and Domata Peko while drafting DeMarcus Walker from Florida State on the end. It could make one-on-one battles tougher for linemen and means Von Miller may even have a BIGGER year in 2017. So this may be a year where the Broncos get back on track with their trenches and be a surprise team in the AFC. KEY QUESTION FOR 2017: Is Trevor Siemian the answer for the Broncos? As crazy as this sounds, yes. He isn't flashy by any means, but can get the job done.
MY PREDICTION: 10-6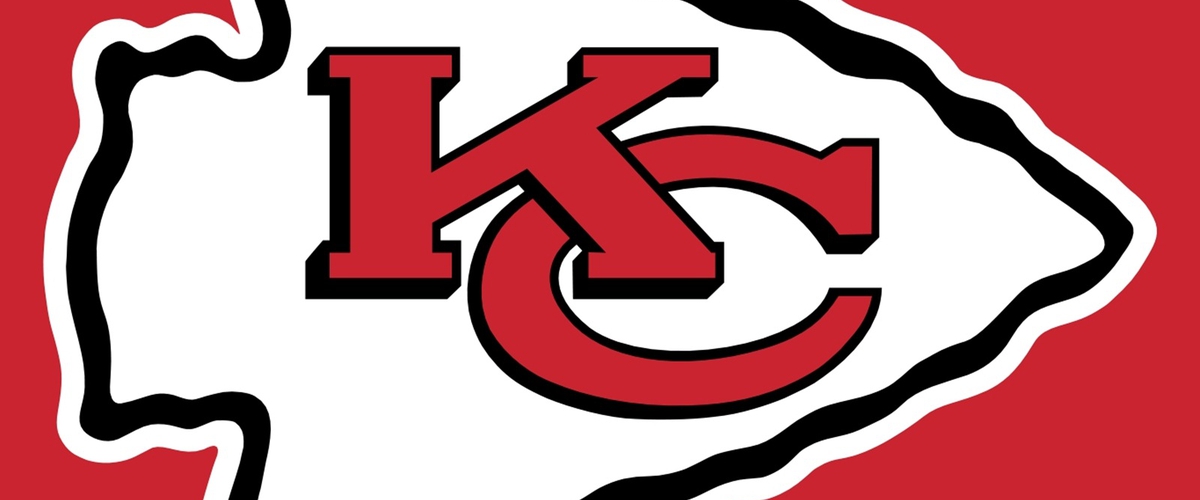 3. KANSAS CITY CHIEFS
Key Additions: Bennie Logan (DT-Philadelphia), CJ Spiller (RB-New York Jets), Andrew Tiller (G-San Francisco), Patrick Mahomes (QB-Draft; Texas Tech), Tanoh Kpassagnon (DE-Draft; Villanova), Kareem Hunt (RB-Draft; Toledo), Jehu Chesson (WR-Draft; Michigan)
Key Losses: Nick Foles (QB-Philadelphia), Dontari Poe (DT-Atlanta), Jamaal Charles (RB-Denver), Jaye Howard (DE-Chicago), Jeremy Maclin (WR-Baltimore)
Kansas City had a great year in terms of record, but how they won felt like at times smoke and mirrors. And when you win that many close games and ones you shouldn't win, you have to wonder if they will have that same luck this year. The Chiefs did add pieces, but the free agent pieces do not look to be as impactful, though the losses weren't as impactful. The biggest eyebrow raiser was the Chiefs trading up in the first round to get Patrick Mahomes from Texas Tech. While many view the Chiefs drafting for the future and Mahomes is a great pickup, I am more cautious given the system Mahomes was in at Texas Tech. But now Smith is the quarterback and he is wondering if he has to watch his back in 2017 to see if Mahomes is going to start at any point. But Mahomes was brought in to improve the overall middle-tier at best passing game that Smith hasn't really done to this point. And the running game needs to improve as they were a middle-of-the-pack team there as well. Kareem Hunt could be a sleeper here for the run game. The Chiefs defense starts with Eric Berry as he is probably the best safety in the NFL and probably won the game singlehandedly against Atlanta last year. But aside from Berry, the Chiefs defense was near the bottom of a lot of categories, including yards allowed and turnovers, (but ranked #1 in the league in giveaways/takeaways with +16) The other factor was Tyreek Hill, who reminds many of Dante Hall when he ruled Arrowhead Stadium. He returned kicks and put Kansas City on his back at times as well. But whenever you are in the NFL you cannot rely on just the turnover war as you need your offense to step up at some point. It is what killed the Chiefs in the Divisional Playoff last year with Pittsburgh. Kansas City doesn't look like they made major improvements to the team on either side of the ball this year and that may be a key reason why I believe they will take a nice fall in the AFC West. KEY QUESTION FOR 2017: When will Patrick Mahomes start? When the Chiefs are out of playoff contention. I am guessing Week 16
MY PREDICTION: 7-9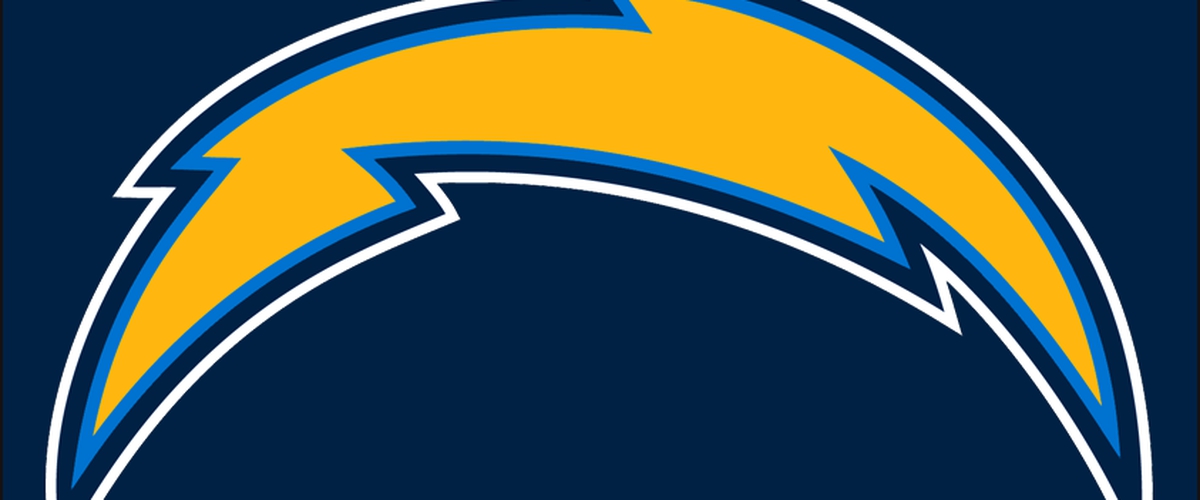 4. LOS ANGELES CHARGERS
Key Additions: Russell Okung (OT-Denver), Kenjon Barner (RB-Philadelphia), Mike Williams (WR-Draft; Clemson), Forrest Lamp (G-Draft; Western Kentucky), Dan Feeney (G-Draft; Indiana)
Key Losses: King Dunlap (OT-Retired), DJ Fluker (G-New York Giants), Manti Te'o (LB-New Orleans), Brandon Flowers (CB-Retired), Stevie Johnson (WR-Free Agent), Danny Woodhead (RB-Baltimore), Dexter McCluster (RB-Free Agent), Ronnie Hillman (RB-Dallas)
The Chargers have solved their home situation at least for the time being as they moved just up the interstate to Los Angeles in Stubhub Center, a MLS field with 30,000. The issue is now does the city of Los Angels want them? So far it hasn't been a warm reception to this point. That said, the players will still play in Los Angeles. Lat year the Chargers had too many games they lost in different ways. Was it a victim of unfortunate circumstances or were they just not that good? I think after a while it became a mix of both. It started out with the former and ended at the latter. Of course, they are the team who gave the Browns their first and only win in 2016. But the Chargers were also plagued by injury especially on the offense. Keenan Allen was gone early in the season. Danny Woodhead was also done early. Melvin Gordon missed playing time. Branden Oliver didn't pay due to injury. So you can tell that San Diego was in trouble early. Adding on top of it was Rivers had a fiery attitude that possibly rubs off people the wrong way and makes things tense in the locker room. On defense, the star is Joey Bosa who won Rookie of the Year on defense, but there is concerns he has the "I'll play when I feel like it" mantra. It is one of those things you have to wonder if the Chargers down whether in a game or being 1-7 with no hope or even if he gets double-teamed a lot how will he respond. The defense was not hot last year either (not terrible, but not fearing) and didn't really make any improvements on that side so it maybe a problem for the Chargers to really compete. And one does wonder if they are making a play for 2018 or 2019 when a new stadium will be built for them and their new partner in the city, the Rams. Until then it may be a long year for the Chargers. KEY QUESTION FOR 2017: Is Philip Rivers tenure ending with the Chargers? Yes and I can see Los Angeles drafting Sam Darnold or Josh Allen next year if both come out. I think Rivers is a good quarterback but is a veteran on what is a rebuilding team.
MY PREDICTION: 5-11
That's it for this week. Next week, the NFC East.
OTHER PREVIEWS:
-Fan in the Obstructed Seat