The Obstructed MLB First Half Recap
We are a little over the halfway point of the MLB season. And it has been an interesting season so far. Like most seasons we've had surprises and shocking bits. But it seems this year is one of those years where there seems to be more excitement going on with baseball. So what I will do is do my mid-year awards and then go into the major news bits that has made the baseball season what it has been.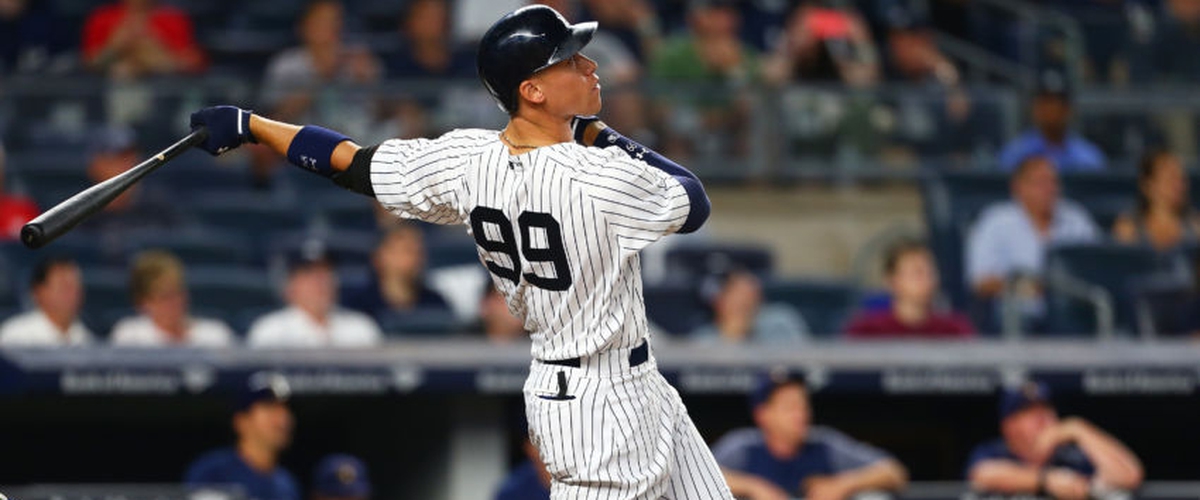 AL MVP: AARON JUDGE, NEW YORK YANKEES: We're seeing a historic run by a rookie in baseball with Judge. The guy to me is not just impressive for the fact he's hit 30 HR by the break but holding an excellent batting average, drawing walks, and just being a smart hitter. His defense is not too bad either. Adding on top he's gotten the Yankees back near the top (if they ever truly left) and has become one of the great baseball stories in a while. And he seems very poised for his age. It has been fun to watch him, even if he is a Yankee. Honorable Mention: George Springer, Astros & Chris Sale, White Sox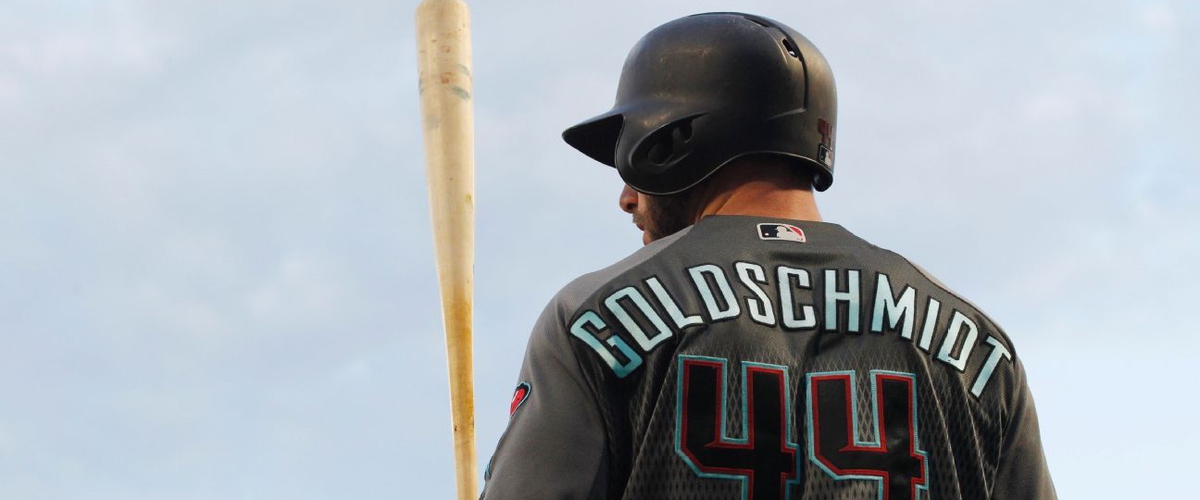 NL MVP: PAUL GOLDSCHMIDT, ARIZONA DIAMONDBACKS AND BRYCE HARPER, WASHINGTON NATIONALS: Why can't I have co-MVP's? It's my post! Given how their numbers are very similar in a lot of categories, I flip-flopped on them over & over. For Goldschmidt, I think a lot of baseball fans overlook him because 1. He plays in Arizona where we don't see him much and 2. We take for granted what he does year in and year out. Well, the Diamondbacks have enjoyed a rebound year from the 2016 debacle and are holding firm on a Wild Card spot. And he is in the middle of all of that. As for Harper, he's had a nice rebound season and has been more patient at the plate of finding his pitch. And he is doing what many have believed he should be doing this year. And it is no surprise the Nationals are running away with the NL East. Honorable mentions: Joey Votto, Reds; Max Scherzer, Nationals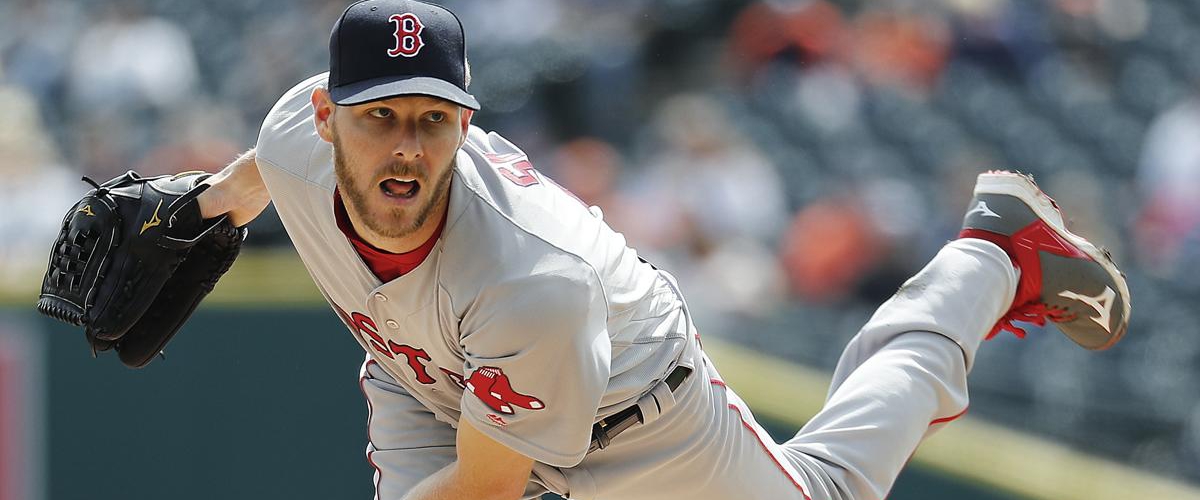 AL CY YOUNG: CHRIS SALE, BOSTON RED SOX: He's still the favorite despite Jason Vargas having a lower ERA (2.62 to Sale's 2.75) but really that is where the advantage ends for Vargas. Sale has been flat-out dominant this year in his new city. He leads the AL in IP, Opp. BA, Strikeouts, and WHIP. Can't really go against those numbers at all. Honorable Mentions: Jason Vargas, Royals; Corey Kluber, Indians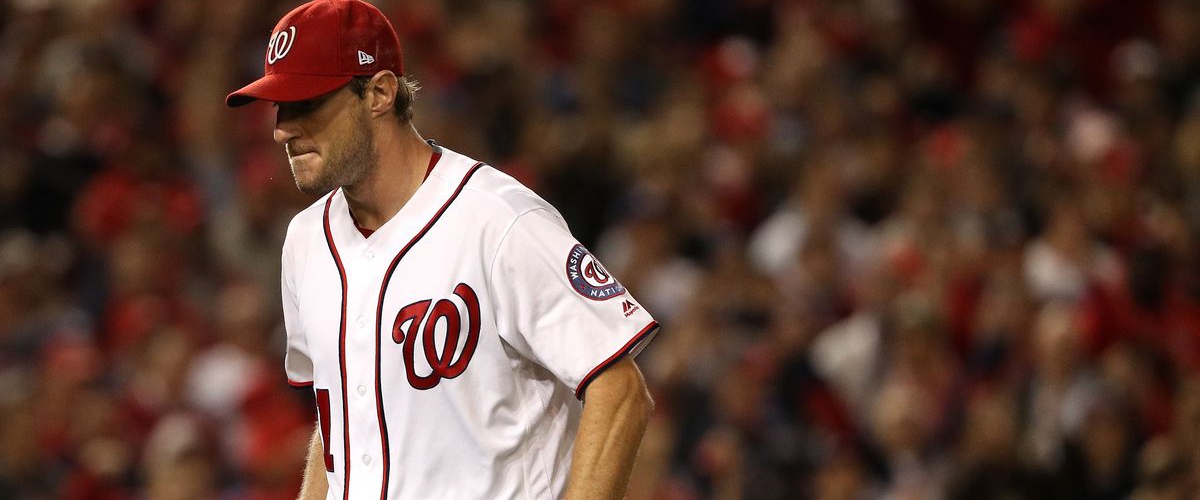 NL CY YOUNG: MAX SCHERZER, WASHINGTON NATIONALS: I almost pulled the same thing with Scherzer & Clayton Kershaw like I did with Goldschmidt & Harper, but in part Scherzer's numbers overall are slightly better throughout. And Scherzer has just been flat-out unhittable. It seems like any time out he gets a no-hitter through the 5th inning and we go into a no-hit watch with him. This maybe one of the closest Cy Young races we will have in a while because one "average" outing for Max or Kershaw could change everything. But it is so fun to watch them pitch. Honorable mentions: Clayton Kershaw, Dodgers; Zack Greinke, Diamondbacks; Kenley Jansen, Dodgers
AL ROOKIE OF THE YEAR: AARON JUDGE, NEW YORK YANKEES: Duh. I will still give an honorable mention: Trey Mancini, Orioles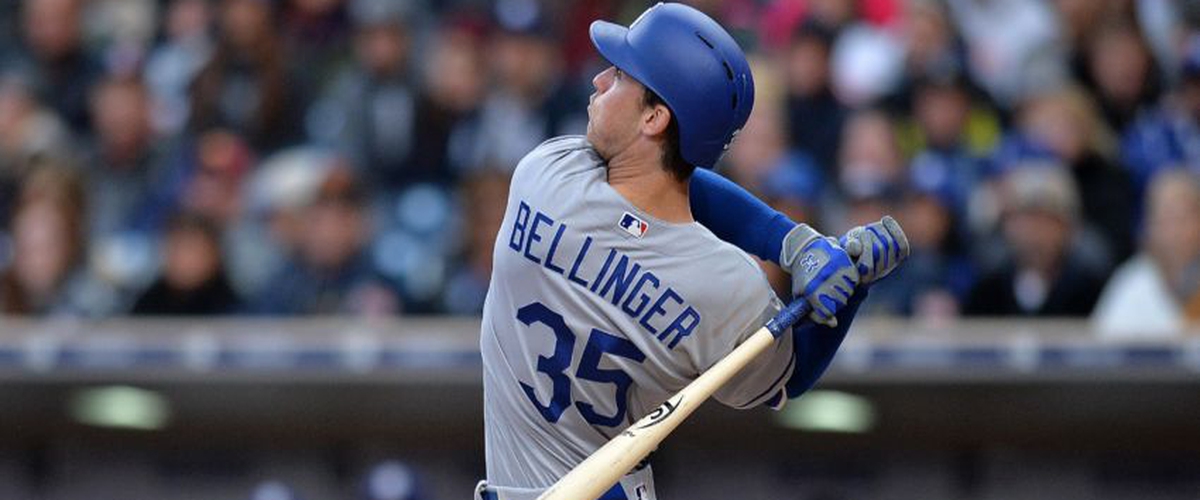 NL ROOKIE OF THE YEAR: CODY BELLINGER, LOS ANGELES DODGERS: Somewhat of the obvious favorite with how he has helped turn things around in Los Angeles for the Dodgers (him & Justin Turner especially). The home runs are the key reason why he has the lead as he has 25. If he does slump in the 2nd half however, not sure if this is a lock. Honorable Mention: Ian Happ, Cubs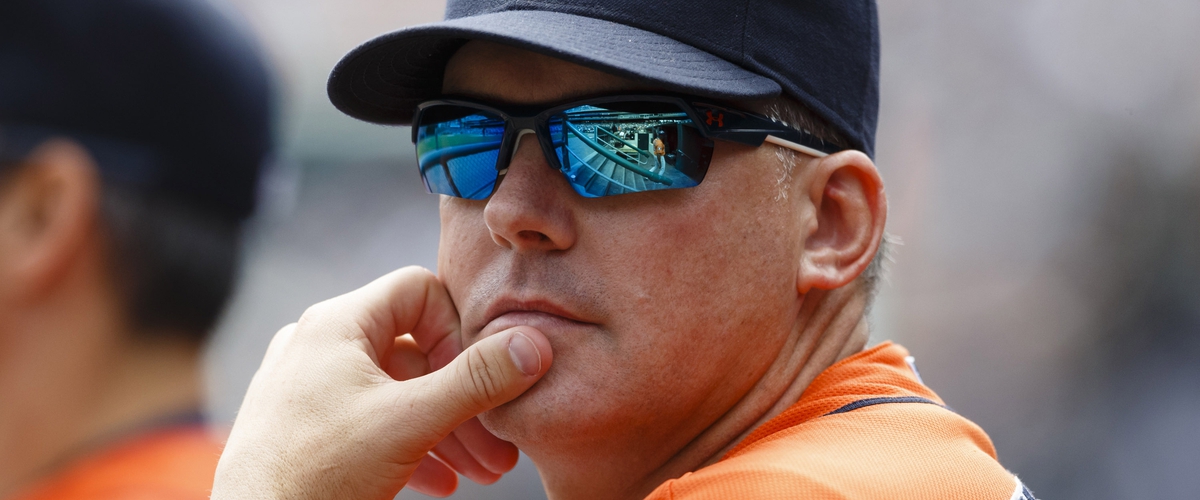 AL MANAGER OF THE YEAR: AJ HINCH, HOUSTON ASTROS: Everybody expected the Astros to be good, but probably not THIS good. And Hinch does have to get a good bit of the credit. Using George Springer at lead-off is great, but also how he utilizes his bullpen as Houston is excellent. And it always feels like he is one step ahead of his competition. Honorable Mention: Kevin Cash, Rays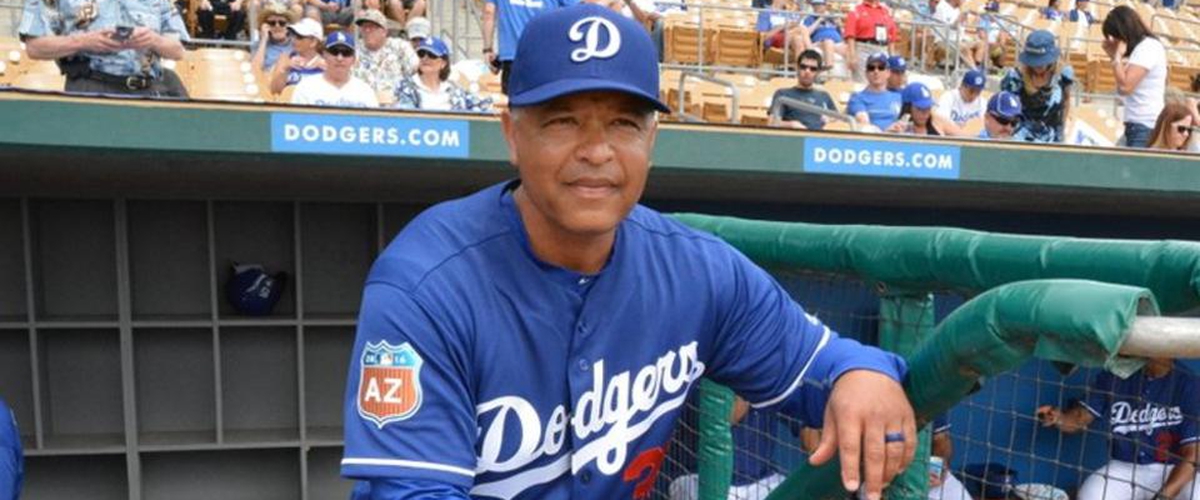 NL MANAGER OF THE YEAR: DAVE ROBERTS, LOS ANGELES DODGERS: You can make a major argument for Craig Counsell and Torey Lovullo here as well. But it always feels every year for the Dodgers they always have a super-talented team and does not play up to what they can potentially play like. This year it looks like it has finally come to fruition. Yeah, the team is far more talented than most NL teams if not all of them (debate can be made with Washington), but Roberts has finally done something Don Mattingly couldn't do and that is get the team to play to their potential. Honorable mentions: Craig Counsell, Brewers; Torey Lovullo, Diamondbacks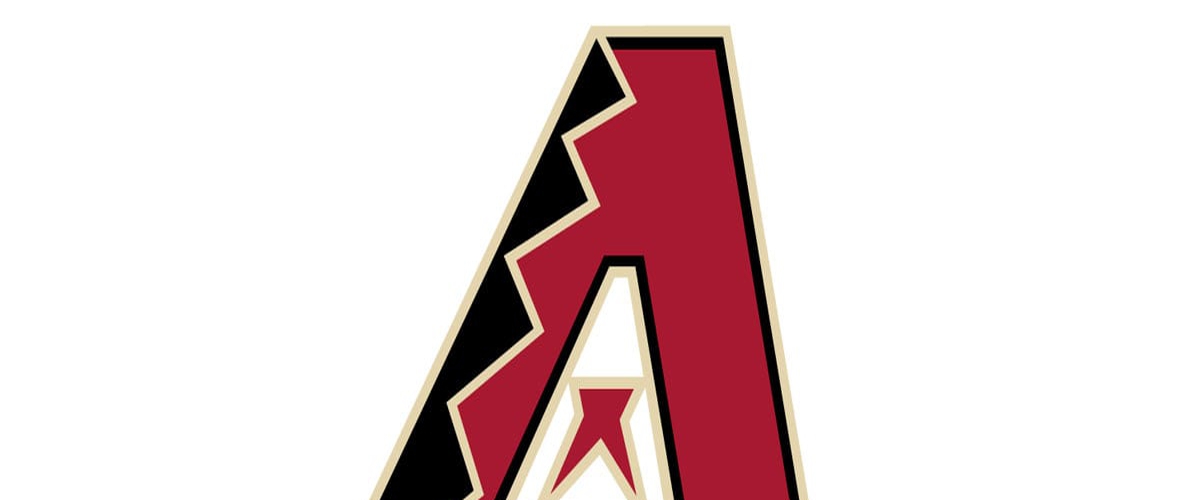 MOST SURPRISING TEAM: ARIZONA DIAMONDBACKS: I think many believed Arizona would fare better after last season's mess, but I was not thinking they would be this better. The rotation is up there with the Dodgers and Nationals (Greinke, Ray, Walker) and they have quality hitters throughout the lineup. Total opposite from last year's mess. Honorable mentions: Milwaukee Brewers, Tampa Bay Rays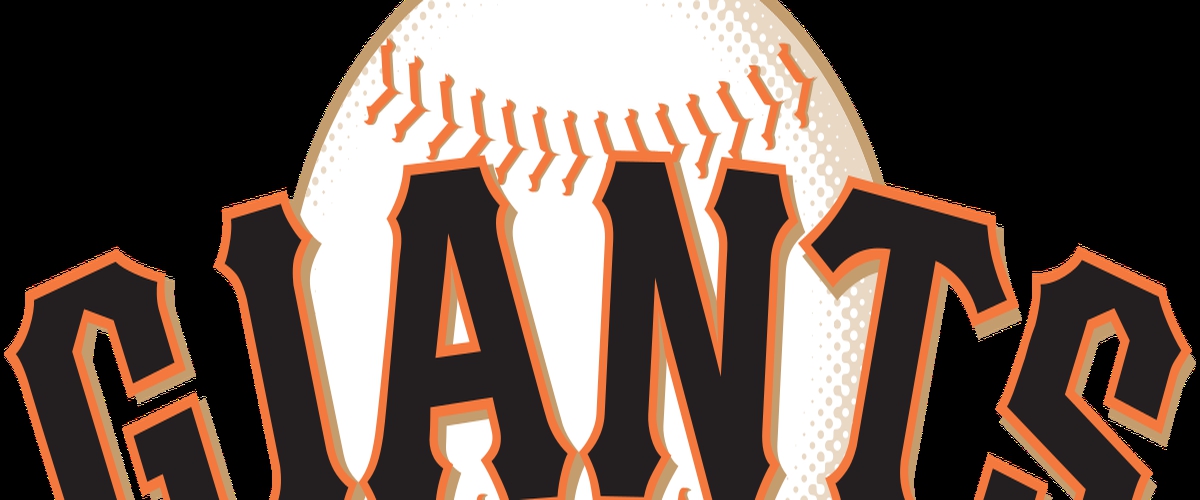 MOST DISAPPOINTING TEAM: SAN FRANCISCO GIANTS: That many veterans including Buster Posey (who is actually having a great year)? Hunter Pence looks VERY old this year while you have a major down year at the plate from Brandon Crawford and then you don't have a lot of production anywhere else in the lineup. Add that with a rotation that doesn't have Bumgarner for the majority of the season while having down years from nearly everybody (nobody has an ERA below 4.50) and have a mediocre bullpen it is no wonder the Giants have the 2nd worst record in baseball. Dishonorable mention: Detroit Tigers, Chicago Cubs
TOP 5 NEWS OF 2017: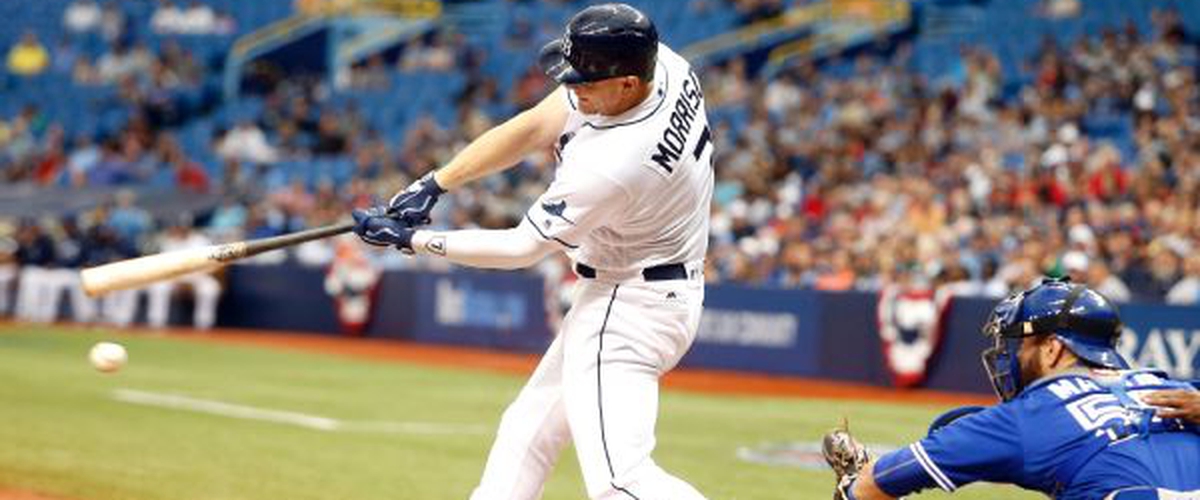 1. THE LONG BALL IS BACK BABY! Home runs are at a high rate, the highest it has been since the steroid era. Some say the balls are juiced. Perhaps so. But I think there are more factors, such as analytics (i.e. launch angles and how most players are relying on that), and even the change of bat types. You also have a lot of pitchers in baseball that throw in the high 90's. If you make with a pitch that fast, it will go very, very far. In case anybody hasn't noticed, strikeouts have gone up too.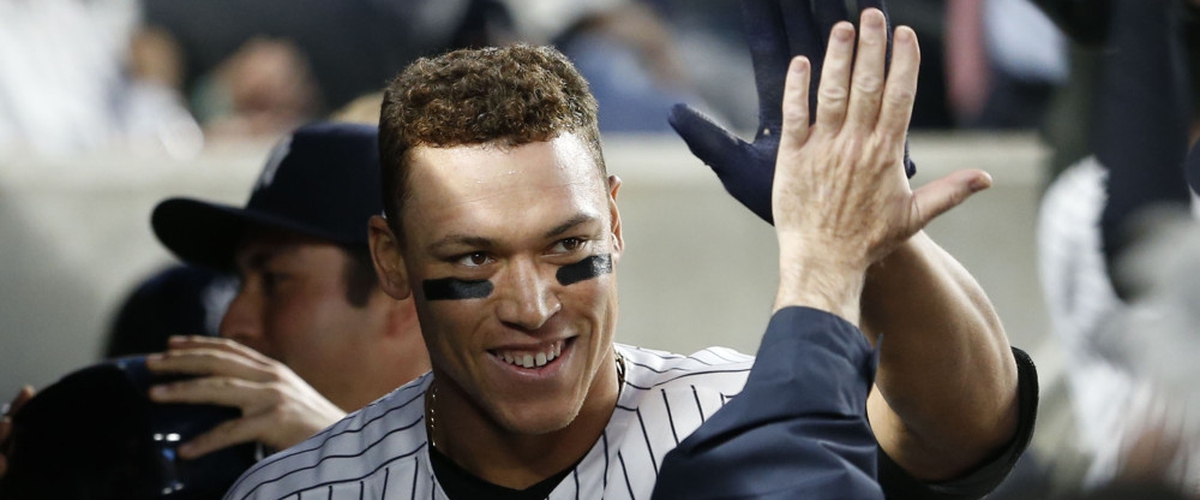 2. AARON JUDGE, THE NEXT YANKEE GREAT? Way too early for the statement, but it may have some bearing already. 2 years removed from Derek Jeter playing his final game in the Bronx and the Yankee fan base has a guy to rally around in Judge. And rightfully so. He's been a beast. And it also seems like he's taking it in stride, not acting like a total idiot or an immature brat. He somewhat has the same attitude as Jeter. And honestly it is good for baseball, that desperately needs stars to push their game.
3. YOUNG STARS TAKING OVER: This is good for the game I believe. When Jeter and Ortiz left, there has been a void of stars in American sports. Guys like Judge, Trout, Harper, Bellinger, Sano, etc. can all be major faces of the game that Rob Manfred can advertise on. So far he's only used Harper, but at some point, he's gotta get more and get fans interested again. It isn't about "pace of play" always.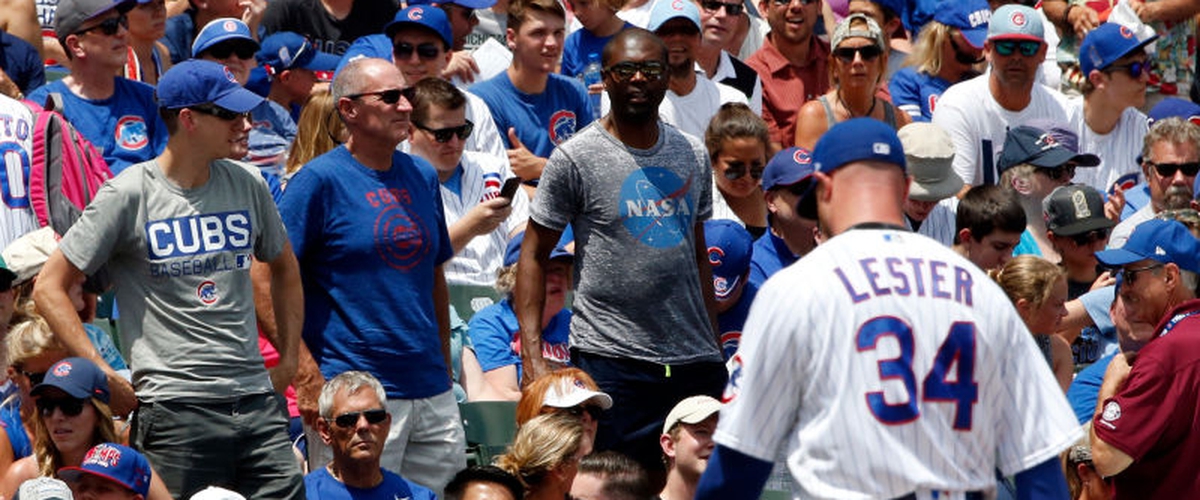 4. CUBS CRASHING: The Cubs had a dream season in 2016 ending in a world championship. Despite a few small changes to the roster, the Cubs have fallen apart to this point. As I wrote yesterday, the Cubs hangover has gone too far and you wonder if something isn't right on the North Side.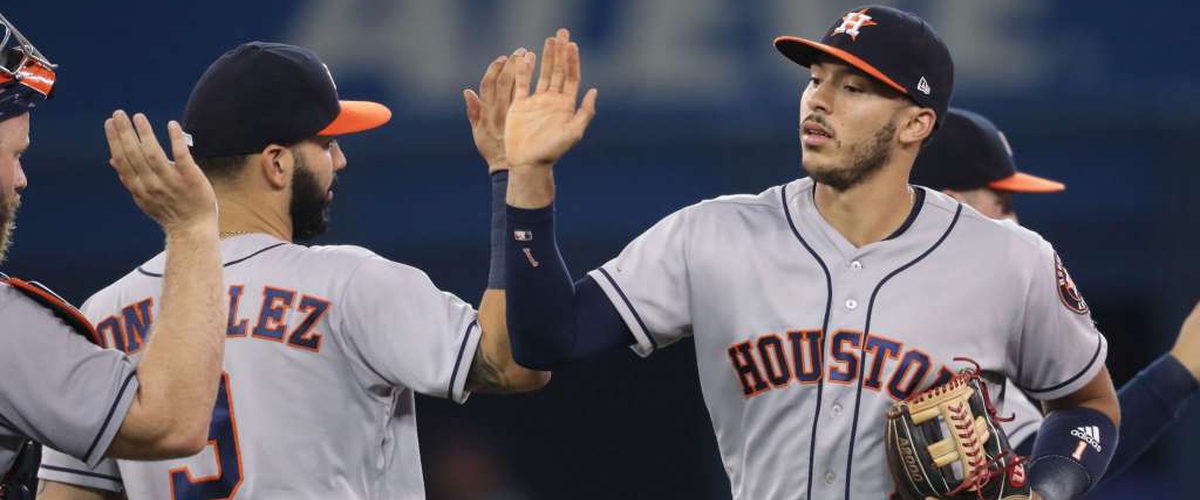 5. ASTROS RUNNING ROUGHSHOD: Until the Dodgers torrid pace that gave them baseball's best record right now, the Astros had been the team that has dominated. And they still are. Yes, they hit home runs (most in the Majors) but they are also hitting as a whole. They have a team average of .289 (highest in the majors) and have the most hits, and doubles. And their pitching, while it has been dinged up, has been overall solid, even without Dallas Keuchel. Add that with the rest of the AL West struggling and you have a 16.5 game lead on your next best competition.
TOP 5 QUESTIONS IN THE 2ND HALF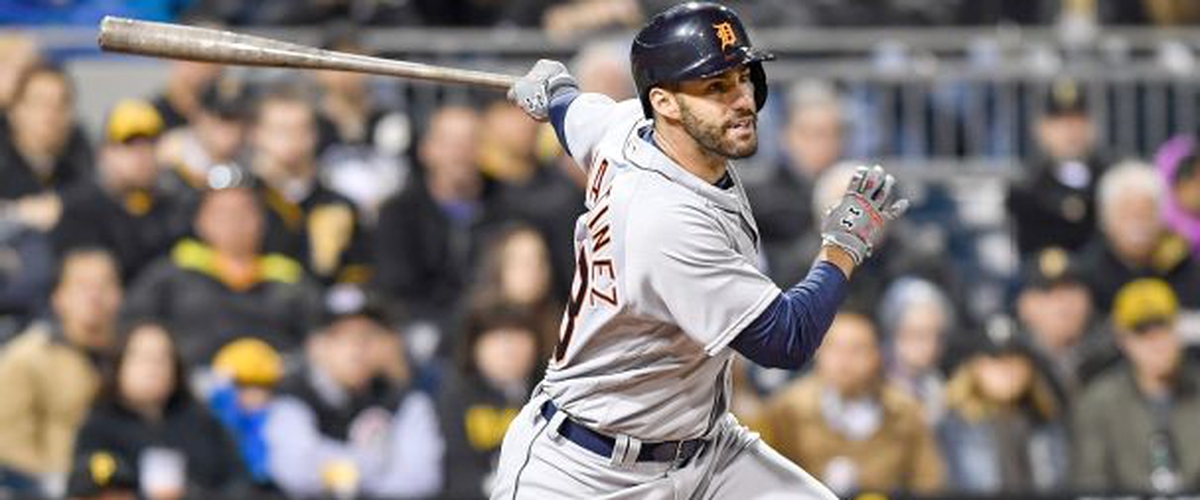 1. WHO WILL BE THE FIRST MAJOR PLAYER DEALT AND WHERE? JD Martinez to the Cardinals. St. Louis has played better ball as of late and have the same record as the Cubs, meaning they are 4.5 behind Milwaukee. Of course, the Cards will need bullpen help so they may have to entertain a package to get Martinez and Justin Wilson out of Detroit. But if they do, it could be a huge game-changer in the NL Central.
2. WHAT TEAM "LYING IN THE WEEDS" MAY HAVE A BIG 2ND HALF? Pittsburgh Pirates. There is so much talent on this squad and it is slowly coming to fruition. Andrew McCutchen is looking like his MVP form, Gregory Polanco has been playing better of late and the pitching is coming around. Adding on, they're going to get Starling Marte back soon. But the next 10 games will decide their fate (STL, MIL, @ COL). If they go 7-3 or 6-4. trouble for many in the NL.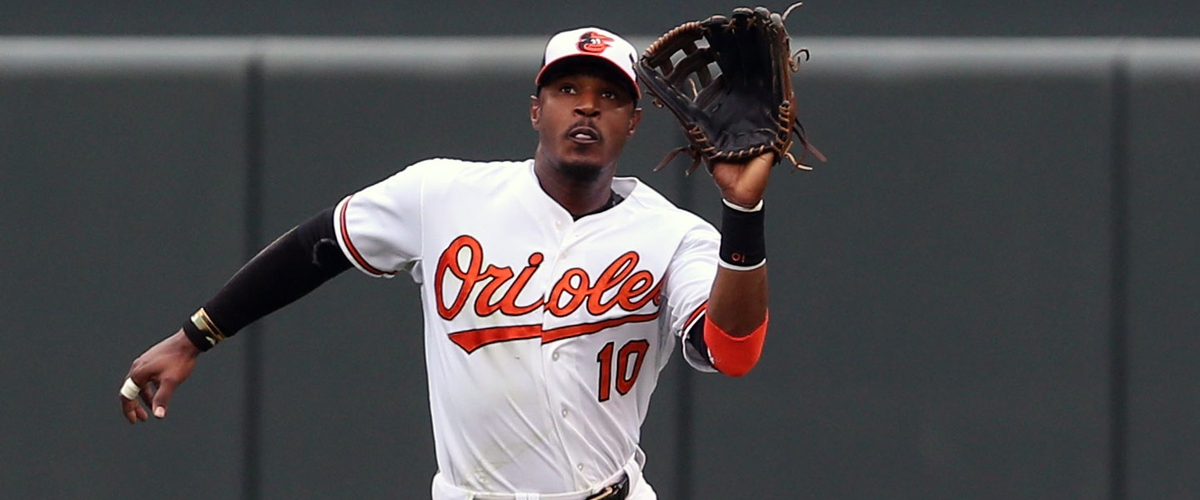 3. WHAT TEAM WE AREN'T THINKING AS A SELLER MAY BE A SELLER? Baltimore Orioles. They just do not have the pitching this year. Kevin Gausman has been a dumpster fire as has Chris Tillman while Dylan Bundy is continuing to slip. Having a good bullpen won't mean much if you don't have quality starting pitching. Ask the Rockies. And Manny Machado has not been what we've come to expect. That said, not sure what the Orioles can give up unless they want to consider moving Adam Jones for a package to get some arms.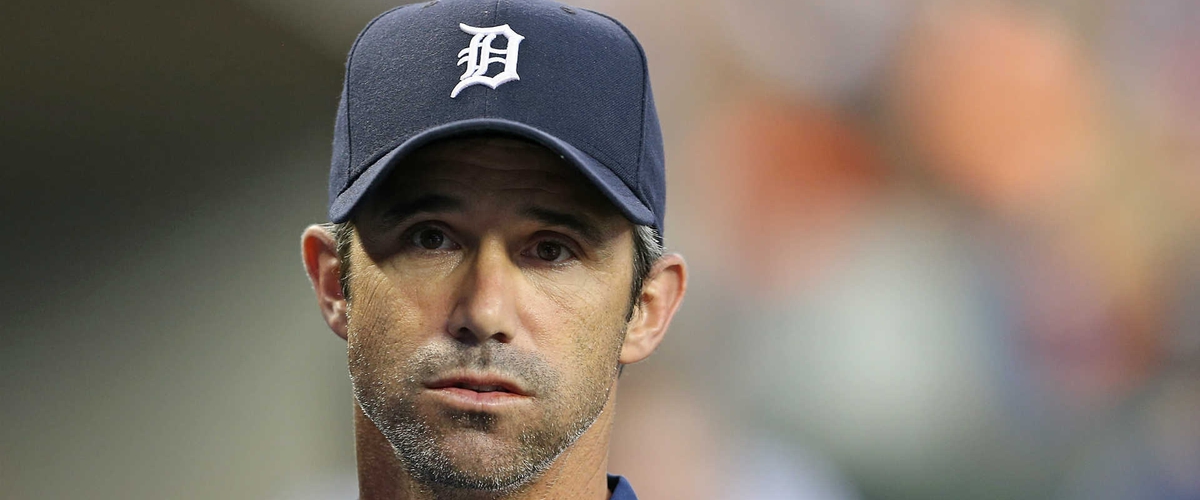 4. NO MANAGERS WERE FIRED SO FAR. WILL THAT CHANGE IN THE 2ND HALF? I honestly thought at this point Brad Ausmus would be gone in Detroit, especially after their 8-game losing streak debacle. But from what it sounds like, he wasn't in any jeopardy, according to some. However, he is a "lame duck" (last year of his contract) and the Tigers aren't going anywhere. Another losing streak may do him in as August may be 2018 tryouts for the Detroit Tigers. As for others? Probably the first Monday after the season is over will we see some openings.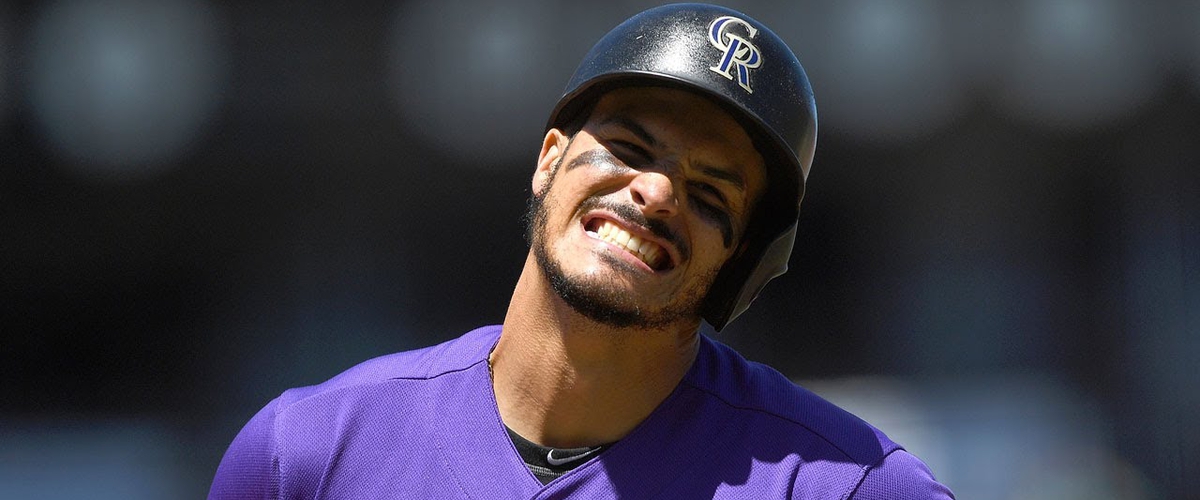 5. WHAT TEAM CURRENTLY HOLDING A PLAYOFF SPOT LIKELY WON'T BE THERE IN OCTOBER? Colorado Rockies. Sorry Rockies fans, but I am still in the "I'll believe it when I see it" category. We've seen them have great starts only to collapse down in the second half. Still, it is funny how everybody is banking on the Rockies to be there. They were 20 over .500 at one point and then now 6-13 after that point. The pitching is at fault here and the upgrades to the bullpen don't mean anything if they're taxed, like they are now. And while the offense is fine, it isn't as prolific as some may think. In fact, their offense is really a middle-of-the-pack offense in the NL looking at the numbers. They have a nice lead in the Wild Card Race at 7.5 on the Cubs and Cardinals and 8 on the Braves, but the road schedule in the 2nd half is NOT forgiving at all. They've got to be better away from Coors, which has always been a problem for the Rockies and I don't see them changing that pattern.
That's it for the first half. Looking forward to an unpredictable 2nd half!
-Fan in the Obstructed Seat