The Obstructed National Championship Preview: Georgia vs. Alabama
It has arrived.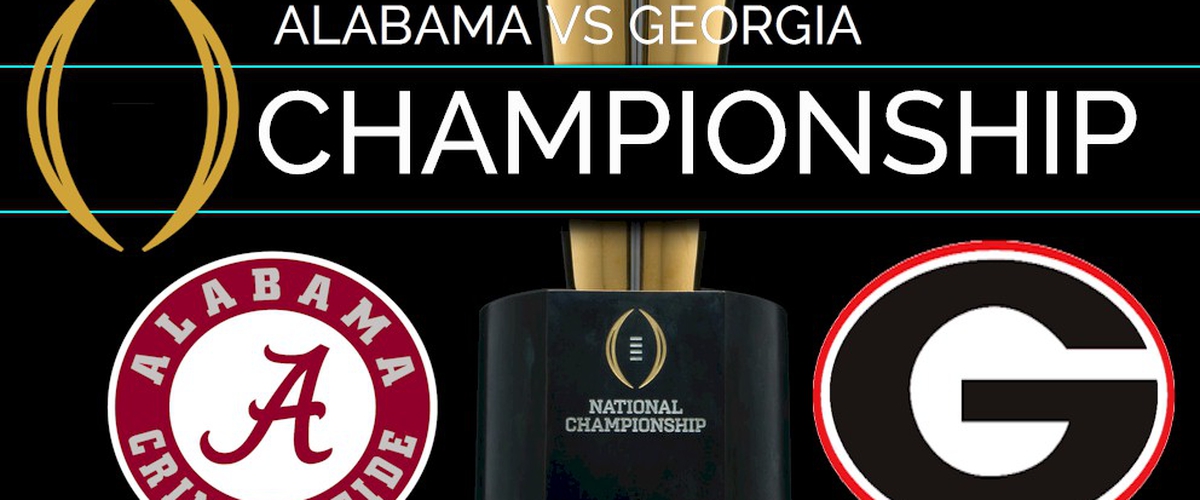 The National Championship will be played Monday night in Atlanta and we get two teams from the SEC dueling, thus infuriating the national masses and screaming for a larger playoff while saying "Alabama doesn't belong." Funny how it goes when Ohio State is in there and nobody outside of Waco, Ft. Worth, and Happy Valley screamed bloody murder. Anyway, I'm off topic.
But there are storylines galore in it, notably with the Teacher vs. Pupil bit of Saban vs. Smart. But the Bulldogs and Tide play the similar style of football (using the run while playing that stout physical defense), etc. The game being played in SEC turf, notably Georgia's turf, just 90 minutes away from Athens. The state of Georgia is amped up like it hasn't been in years while you have President Trump coming in to watch the game. To the nation there is allegedly a "ho-hum" feel to it but to the states of Georgia and Alabama mainly, they will be glued and for good reason.
But back to the actual game, I don't expect a 54-48 overtime game. Neither team is really built for that. But who knows what will take place. Georgia looks to be the threat that Alabama has in the SEC now and hopes to start a dynasty of their own while Alabama wants to keep rolling with theirs. So with that passion, it will be very interesting on how things happen.
Instead of doing my "Team A wins if...bit," I am going to go "the game will be decided by..." as both teams are pretty similar in a lot of ways save for maybe the QB play as Jalen Hurts is more of a mobile quarterback and Fromm is more of the traditional pocket-passer QB. But aside from that....a mirror image.
THE GAME WILL BE DECIDED UPON: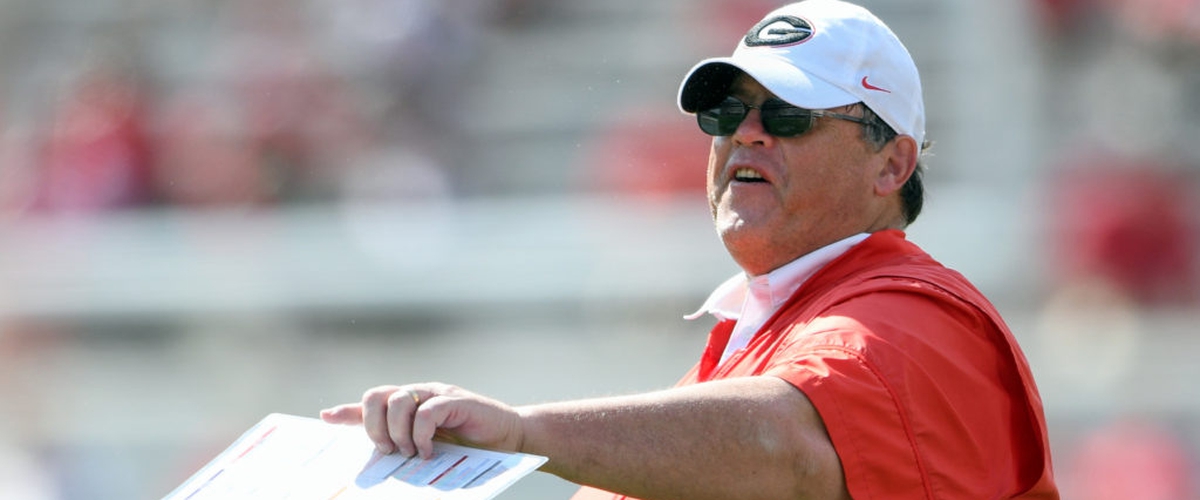 1. WHICH OFFENSIVE COORDINATOR DOESN'T MAKE AS MANY DUMBFOUNDING CALLS: While both the Dawgs and Tide won their games, both fan bases were just irate on the play-calling of the coordinators Jim Chaney (Georgia) and Brian Daboll (Alabama). Both teams strengths is the run, but both like to over-think it. In the Rose Bowl, Georgia gashed Oklahoma on the ground all first half, but Chaney, who wanted to keep Oklahoma honest evidently, tried to pass the ball repeatedly and got themselves in a hole. Daboll on the other hand kept on calling pass plays late in the game against Clemson when Alabama needed to run the clock out. And Daboll has this fad of just giving it to Hurts too much instead of using his running backs of Damien Harris, Bo Scarbrough, and Najee Harris. Whenever Alabama was found at the top of the mountain to end the year, the running backs took them there (Ingram, Richardson, Lacy, Yeldon, and Henry). It doesn't have that same feeling this year with the Tide and as a Tide fan, that is a little bothersome.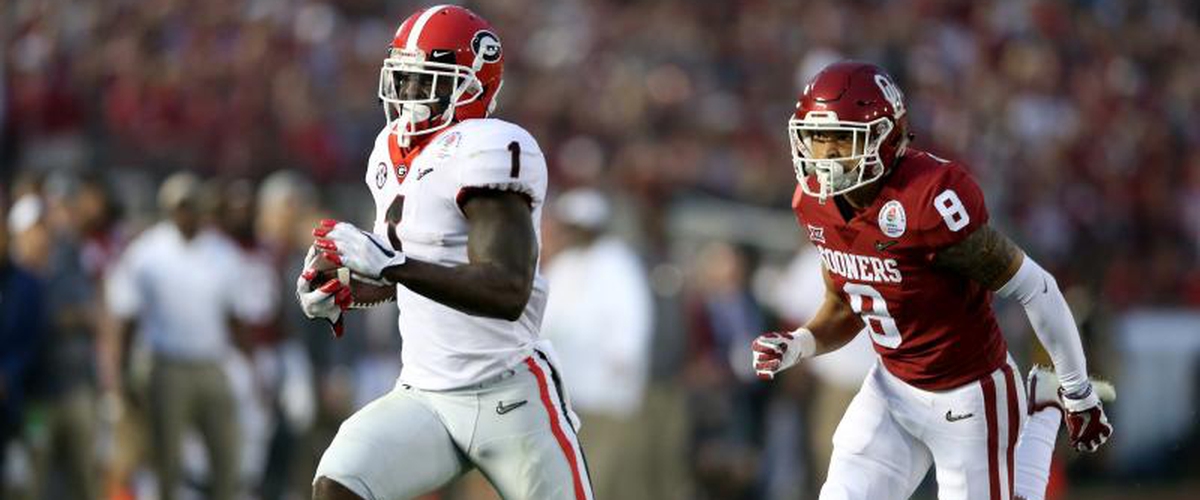 2. WHO WINS TIME OF POSSESSION: It's a reminder for Alabama last year as Clemson kept the Tide out on the field so much that even a great defense like the Tide had last year, if you keep them out there, they will wear out. Georgia didn't have that problem too much vs. Oklahoma as they did get a lot of time with the ball, but if the Dawgs can keep the ball out of Hurts's hands, they do two things: 1. wear out the defense 2. whenever Hurts does get in there, he will force nonsense. Alabama on the other hand, has to do the same thing and keep the Chubb/Michel tandem on the sideline. And that means they need to put a heavy dose of running the ball and even throw in some screens to their receivers.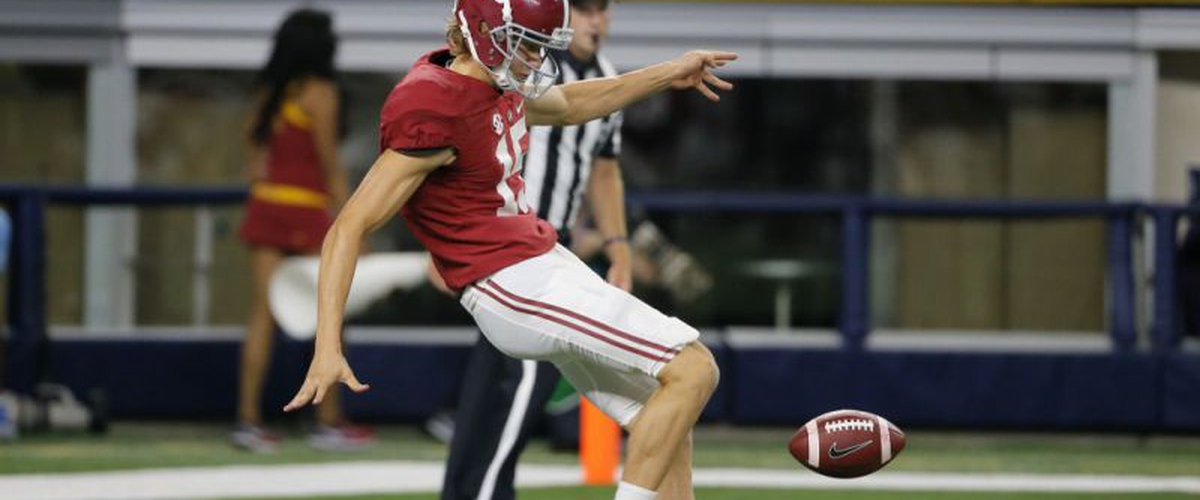 3. SPECIAL TEAMS: Georgia fans upon first look are going "thank you thank you thank you; we have the edge!" Yes, you do from a FG standpoint as the Dawgs can block FG kicks with ease. However, where Alabama has an actual edge is at punter and "average start" comes into play this may bode well for the Tide if the Bulldogs run game isn't as strong.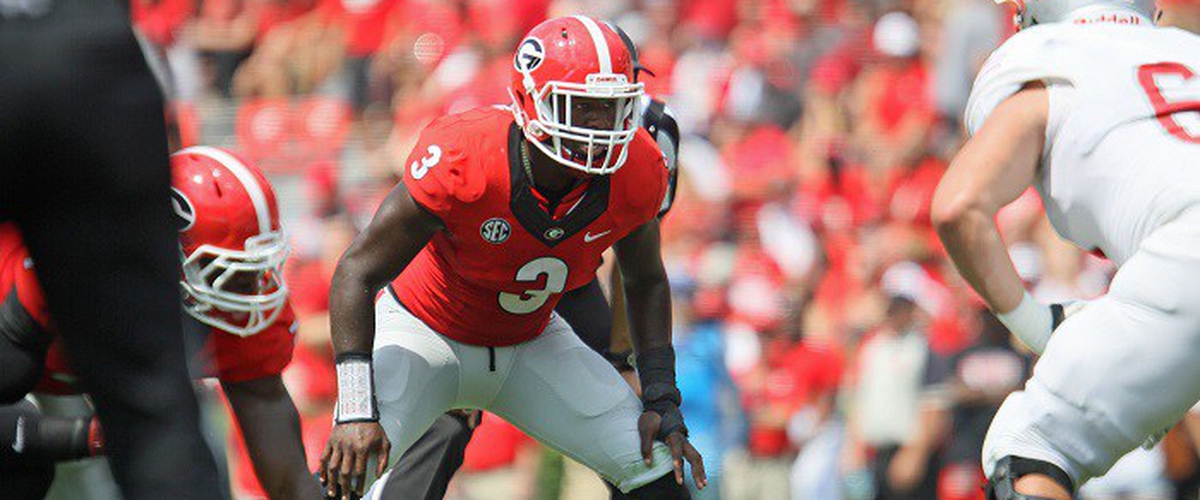 4. WHO PLAYS UNDER CONTROL THE MOST: Alabama played possessed against Clemson in the Sugar Bowl, especially on defense. They really made the Tigers look like an inept offense and got the turnovers that made the Tide in 2015 and 2016 so lethal (pick six, etc.). That drive somewhat went missing with all the injuries they had. Georgia on the other hand, played with a lot of nerves in the first half of the Rose Bowl and maybe were too amped up as the Bulldogs always had that issue in big games under Richt. There is a mutual respect among the teams and neither side really wants to give the other bulletin board material (though fans on both sides dissect the comments both Georgia and Alabama players made Saturday and try to go "yep! They are disrespecting us!") given how both sides have responded. You saw what happens when you lose that edge like what Baker Mayfield had in the Rose Bowl as the minute things went downhill, he was nowhere to be found (and by the way, he did NOT play well in that game, contrary to what others think). Alabama has been there before and know what to expect, but Georgia has learned on the fly this year and learned it well.
5. WHO MAKES THE KEY FIRST MISTAKE: Both Georgia and Alabama's lone loss, to Auburn, both teams really made uncharacteristic mistakes, whether through poor play-calling, blown coverages, poor decisions by the players, poor executions, etc. And Auburn capitalized on it. The irony is, both Georgia and Alabama live off of opposing teams' mistakes. But one mistake could be the deciding factor in this game.
MY TAKE: Wow. Either team can win. However, when I look at both sides and look at all the factors and positions, I have to give one side over the other. Georgia is playing in their backyard and has a state that is desperately craving to be the best at SOMETHING in sports, even last year when the Falcons blew that lead in the Super Bowl. Alabama always has that drive of showing that year in and year out if you bet against them, they will make you pay. That is Saban's calling card and even Smart seemed bothered by that. However, I have never seen Alabama this dinged up while Georgia is for the most part very healthy. The other is the QB play. Jake Fromm has done nothing wrong to this point in this season and fits what Smart wants out of his offense. Jalen Hurts makes too many mistakes with the ball. Yes, he doesn't throw the interceptions but he can be very indecisive and it has hurt Alabama on more than a few occasions and honestly if the Tide get into a hole, I am not 100% if he is the right guy to do it. I get he had that drive last year against Clemson that would have been the game-winner if not for DeShaun Watson and he had that good game-winner against Mississippi State, but he imploded in Auburn and I was not keen on how he played agianst Clemson at all. If the Bulldogs get to him, there will be problems for Alabama. So with that in mind, as much as it pains me to say it because I am an Alabama fan, I think Georgia completes their dream season. That said, anytime I've gone against Alabama, the Tide have won, so....... GEORGIA 24, ALABAMA 17
-Fan in the Obstructed Seat