The Obstructed NCAA Preview-Week 9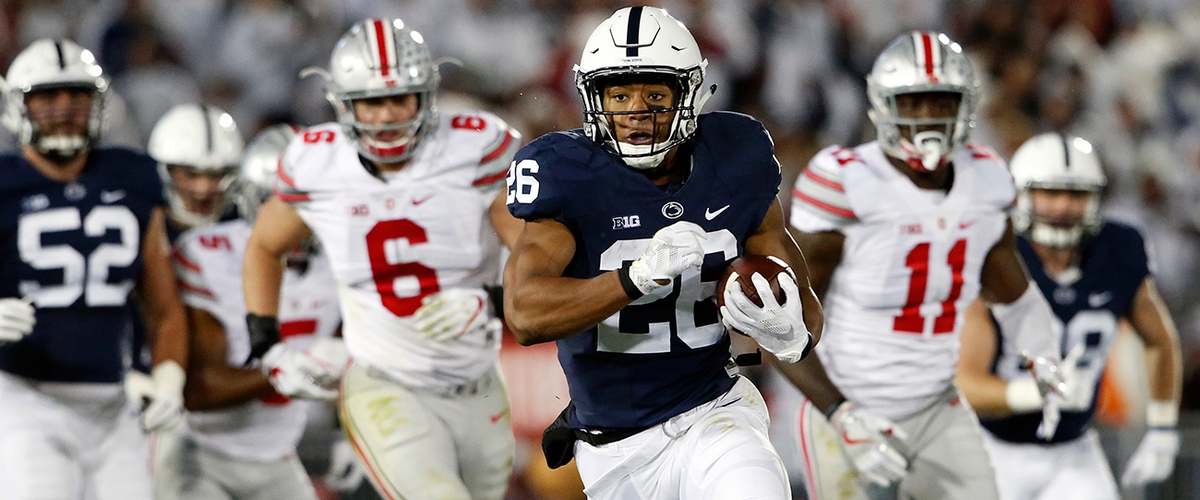 We are well over halfway of the college football season. We are seeing a clearer picture of who is in the thick of playoff race and conference championships. But unless you're Alabama and Georgia, who many have penned of going to the SEC Championship both at 12-0 and both probably being in the Playoff regardless, the rest of the college football contenders still have some slip-up games down the way (sorry Auburn, I don't see you beating the Bulldogs or the Tide even at Jordan-Hare). Anyway, what can we expect this week with the games as we have some good ones for sure?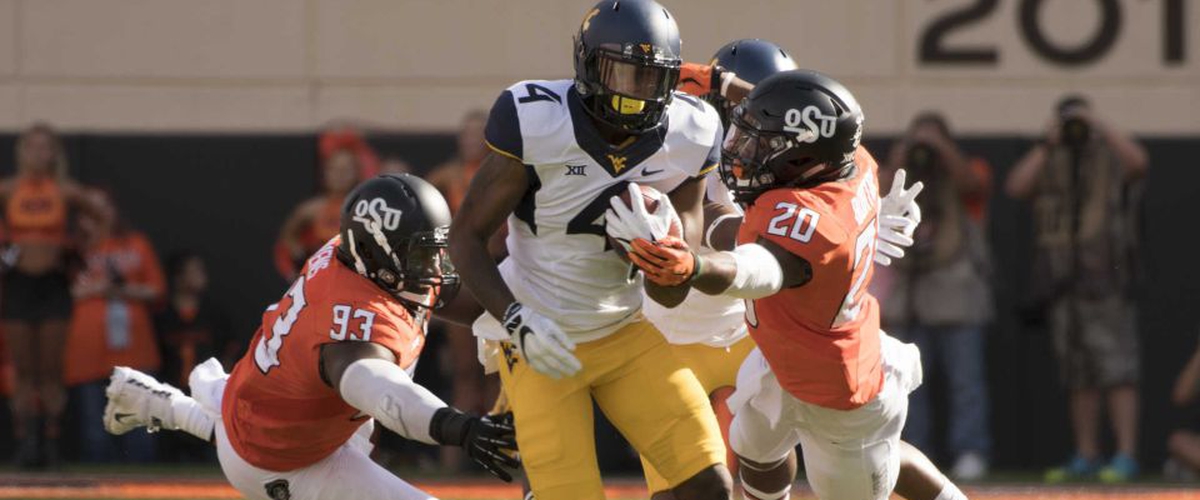 #11 OKLAHOMA STATE @ #22 WEST VIRGINIA, 12:00, ABC: Simply put, this is an elimination game for the conference championship. A loss for Oklahoma State before Bedlam does it especially with them already losing to currently undefeated TCU is very problematic as it would really give the Cowboys a 2-game deficit. West Virginia, the same. And the Mountaineers have to play Oklahoma too. Right now it seems like the Cowboys have lost their way from an early hot start and have scuffled, as last week showed, but the lone piece of good news was they played some defense against Texas and probably won a game they shouldn't. Does it give them momentum heading to Morgantown? Perhaps. But going from Oklahoma to West Virginia isn't an easy trip for anybody and 2013 still sticks out for me. If the Mountaineers get off to a hot start early on the Cowboys, which I think they will, Oklahoma State may not get lucky like they did against Texas. MY PREDICTION: WEST VIRGINIA 41, OKLAHOMA STATE 35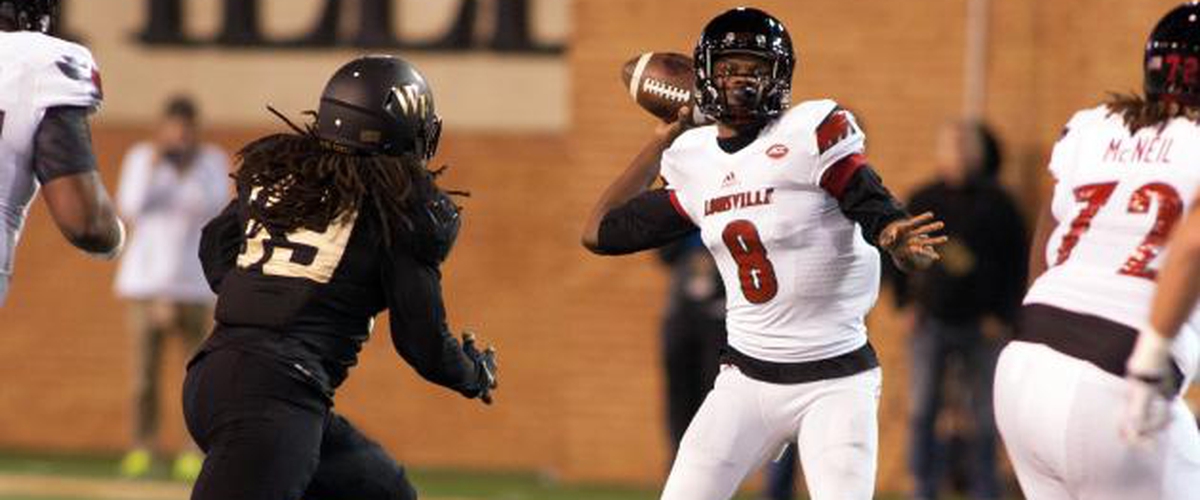 LOUISVILLE @ WAKE FOREST, 12:20: It's hard to figure out the ACC this year as really the entire conference has somewhat scuffled, including the Cardinals. Yes, Lamar Jackson has a STRONG case for repeating the Heisman trophy, but Louisville's defense is BAD. On the other end, Wake Forest started out 4-0, but fell off after facing Florida State, Clemson, and Georgia Tech as you can say they just didn't have the same talent against those three (but were in two of those games late). Wake's defense isn't the same as it was when Mike Elks was there, which is a problem. They aren't bad, but not as strong as it was last year. It could be another Heisman showcase for Jackson in this case. The good news for Wake Forest is, they are getting better on offense, and may put up some points this week. But probably not enough to stop Jackson. MY PREDICTION: LOUISVILLE 42, WAKE FOREST 31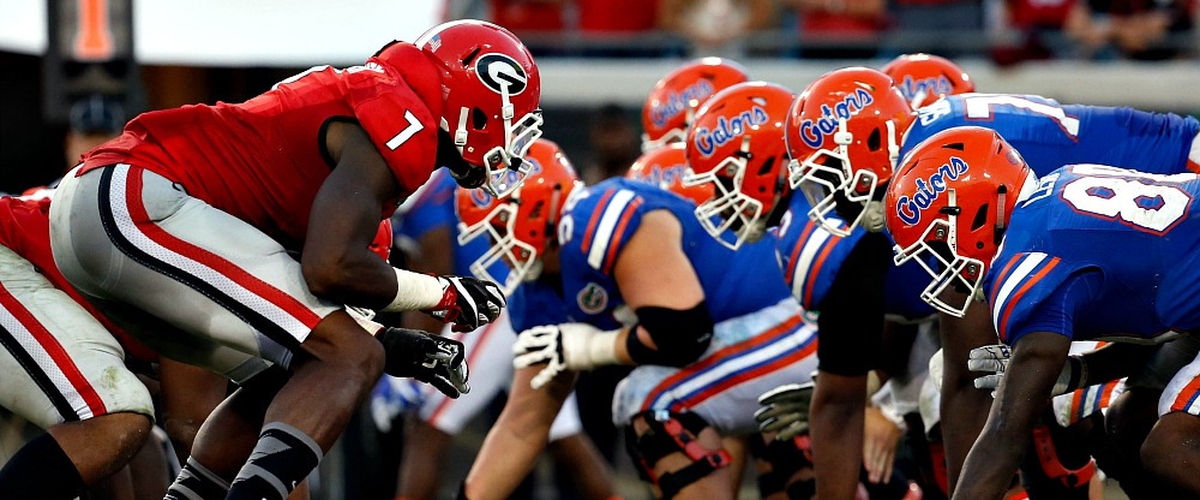 #3 GEORGIA VS. FLORIDA, 3:30, CBS: The World's Largest Outdoor Cocktail Party is always a nasty one among the players and fans. But for the first time in a good while, Georgia is not only picked to win, but possibly picked to win easily. But again, this is a game that is a hated rivalry game and Florida always seems to take pride in beating Georgia and have already thrown some verbal jabs at their neighbors to the north of the Sunshine State. However, it seems like Georgia is a team possessed. Probably not the brightest of things to do going against the #3 team in the nation and you have lost to two teams at home you probably shouldn't have lost to. And Georgia seems more complete. But there are some Georgia fans who still have that small cast of doubt. Not sure if it is the year to be that doubtful. Florida has issues especially on offense while Georgia's defense is just a cut above all teams probably not named Alabama. I'd be surprised if they hit double digits in points in this game. MY PREDICTION: GEORGIA 31, FLORIDA 3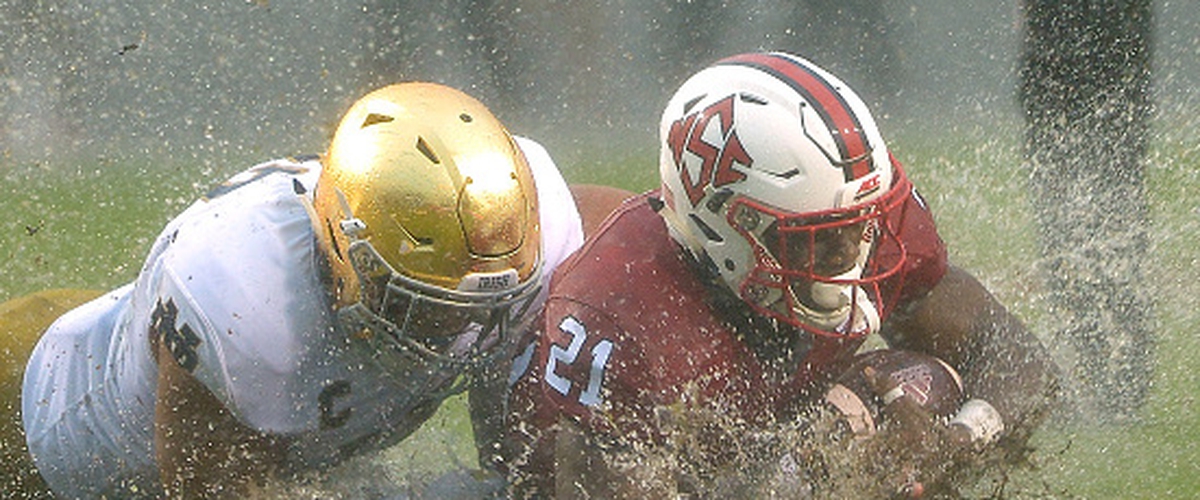 #14 NC STATE @ #9 NOTRE DAME, 3:30, NBC: Penn State vs. Ohio State will get all the credit and love this week, but this game is pretty intriguing on a couple of way. IF NC State goes to South Bend and does the unthinkable they will head home next week with a probable top ten rank against Clemson, which will probably decide the ACC Atlantic (well, technically next week will be that way, regardless if the Wolfpack win or lose). But Notre Dame would get another top 25 team that will add to their resume if they win and have a strong argument for the playoff. The one thing that I had hoped NC State would do would be a little stronger on defense this year, but the passing defense is a problem. But if the Wolfpack stop Josh Adams, this game can be VERY close late in the game. But I don't know if NC State is "there" yet to be a contender. But if they at least put up a fight, it may give them some carry-over to Clemson. But that kicking game can doom the Wolfpack here. And this is a rematch of the Hurricane Matthew game last year where it was flat out ugly so there may be a revenge factor here for the Irish. MY PREDICTION: NOTRE DAME 38, NC STATE 21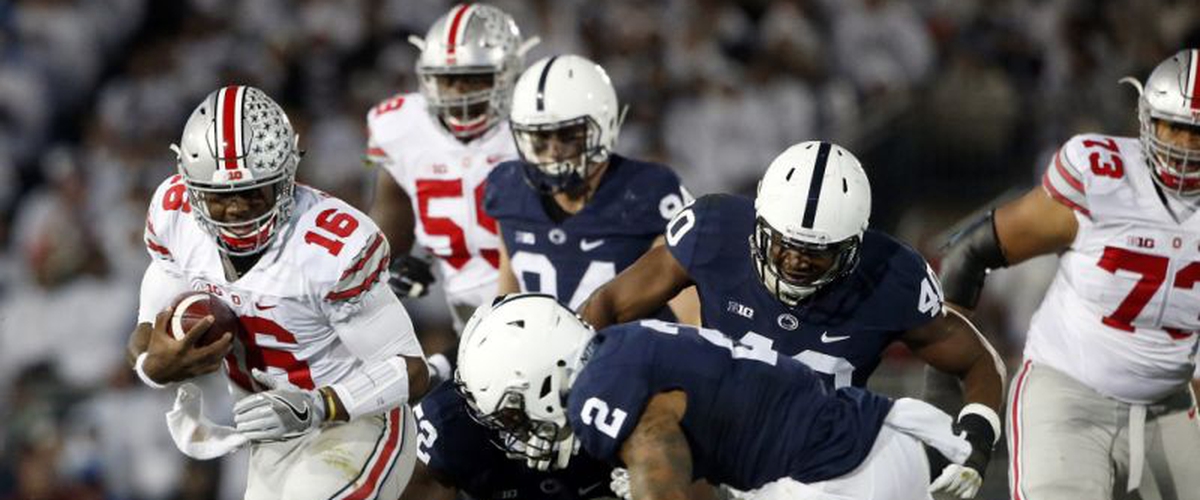 #2 PENN STATE @ #6 OHIO STATE, 3:30 FOX: Pretty much the major games are early thanks to the World Series being on. Anyway, this may bode well for Penn State instead of having a late game at night at the Horseshoe. Ever since the Buckeyes took it on the chin against Oklahoma, they have played stout ball on both sides. Of course, the knock is the Buckeyes haven't played anybody. On the other end, Penn State silenced SOME critics with their dominant performance against Michigan. But Ohio State's offense is no Michigan as they are far better. Penn State is a good defensive team, but it maybe a little more difficult to stop them. If the Buckeyes can stop Saquon Barkley, then Ohio State will regain the Big Ten East lead. If not, then Penn State will have the inside edge. I think Penn State has enough offense and enough physicality to push around the Buckeyes. But the one thing to take to note was while Penn State played Michigan last week and won easily, they still played Michigan which was an intense night. I'm not sure if the Nittany Lions can replicate that same emotion although it is Ohio State. Two straight weeks of big games? I don't know. MY PREDICTION: OHIO STATE 38, PENN STATE 35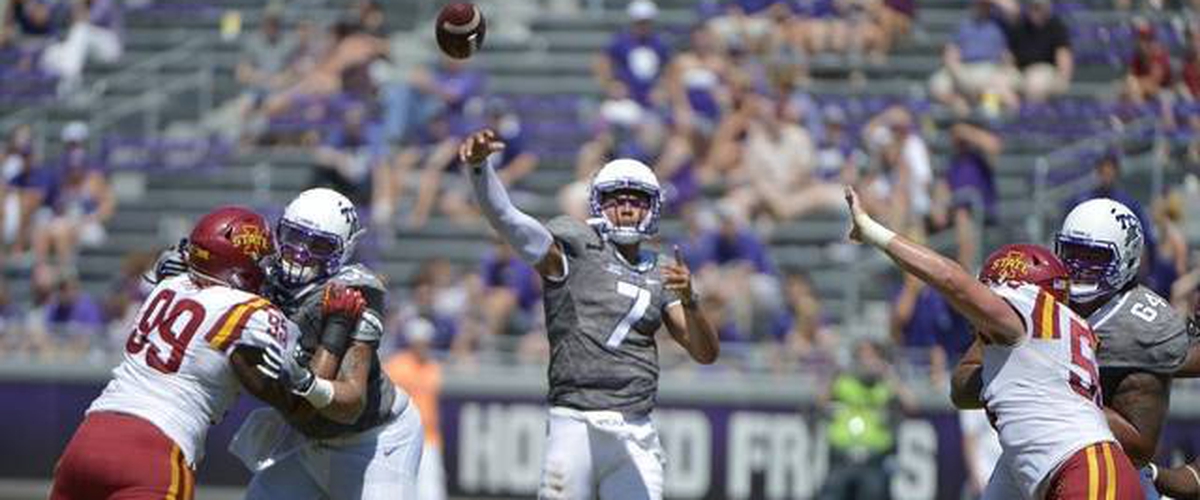 #4 TCU @ #25 IOWA STATE, ABC: Who would have thought the third top 25 match-up would be this at the beginning of the year? Iowa State so far has proved they are not a fluke with wins against Oklahoma and Texas Tech on the road. And Matt Campbell deserves some Coach of the Year consideration at a program with little success for a VERY long time. Can it continue? Well, yeah. TCU, granted is stout but Jack Trice Stadium will be insane for this game. Do I think TCU is a better team? Yes but Iowa State is playing with plenty of confidence on both sides that they may not be fazed by the Horned Frogs. I think they will make enough stops and frustrate Kenny Hill. MY PREDICTION: IOWA STATE 30, TCU 27
#16 MICHIGAN STATE @ NORTHWESTERN, 3:30, ESPN: Michigan State has been back in the top 25 by playing like Michigan State: butt ugly but making sure the opposing teams play uglier. Northwestern has been a team that has by all accounts underachieved. It may be whoever wins the 4th quarter wins the game. Michigan State did that last week at home to Indiana. The Spartans aren't there like they were in 2013-2015 but each week they look better and better. I think their defense will really frustrate the Wildcats here and escape Evanston with another win. MY PREDICTION: MICHIGAN STATE 20, NORTHWESTERN 17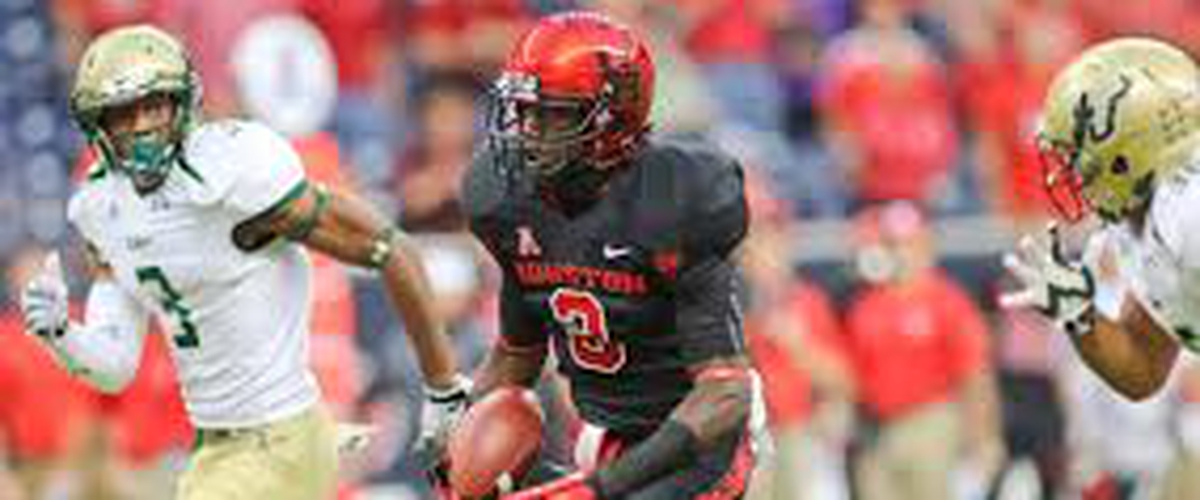 HOUSTON @ #17 SOUTH FLORIDA: Speaking of teams who have won ugly.....South Florida needs to be careful here. They haven't really impressed despite going undefeated in the American Conference. And Houston is not a team to sleep on. If the Cougars defense gets to dictate the game, the Bulls won't be undefeated no more and UCF will be the one running things in the Sunshine State (alongside Miami). Honestly, I don't like how the Bulls have been playing and a team like Houston will make them pay for them not playing like what they can play. MY PREDICTION: HOUSTON 24, SOUTH FLORIDA 17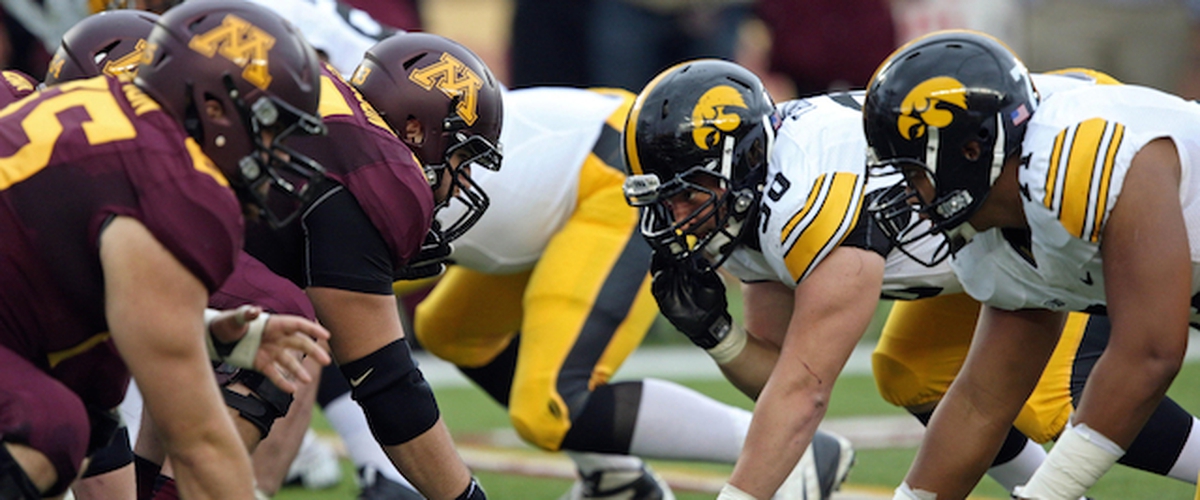 MINNESOTA @ IOWA, 6:30, BTN: Defense, defense, and more defense. I like a game like this. Won't matter who wins, but my kind of game. That said, I think Iowa and the Kinnick homefield will win over and the Gophers still try to find their way for Fleck. MY PREDICTION: IOWA 13, MINNESOTA 9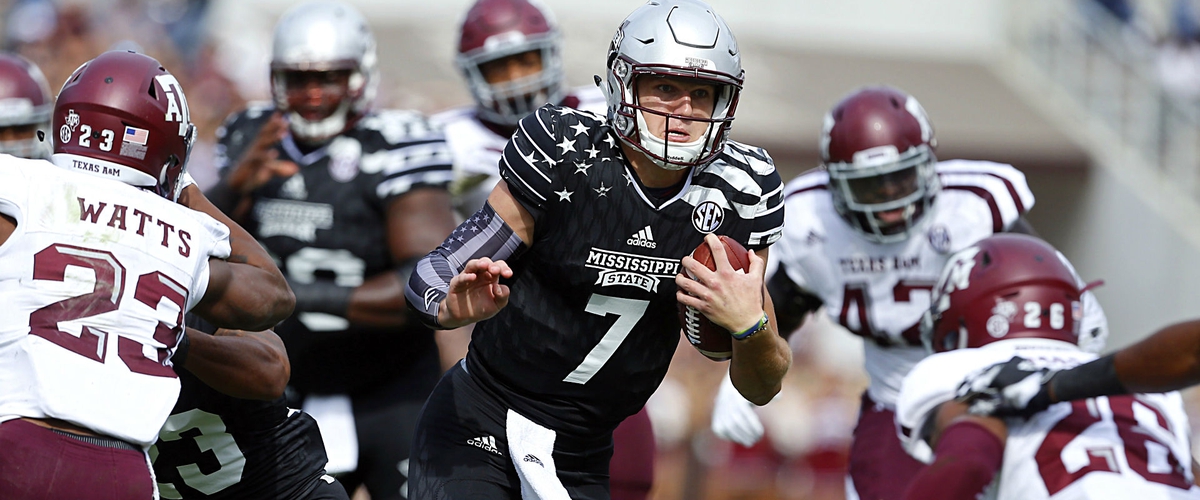 MISSISSIPPI STATE @ TEXAS A&M, 7:15, ESPN: Both teams were left for dead a few weeks back and right now they still have a shot at possibly having a 10-win season. Both teams are somewhat balanced which could make this very interesting. On the other side, it may depend which quarterback can play better? In this case, I like Nick Fitzgerald. MY PREDICTION: MISSISSIPPI STATE 34, TEXAS A&M 31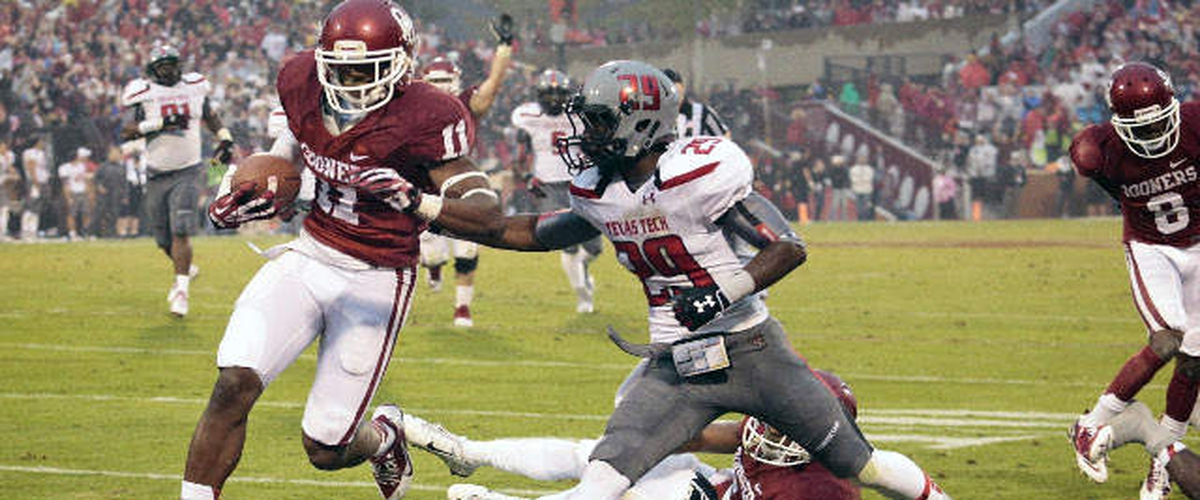 TEXAS TECH @ #10 OKLAHOMA, 8:00, ABC: Last year the Red Raiders and the Sooners played a basketball game with too many points being put out. This year I expect the same as both teams fell back to doing their thing of gun-slinging their way lately and it has probably costed both wins. But it seems like when Texas Tech slumps, THEY SLUMP. And Baker Mayfield still remembers about Texas Tech. He won't lose this game. MY PREDICTION: OKLAHOMA 55, TEXAS TECH 41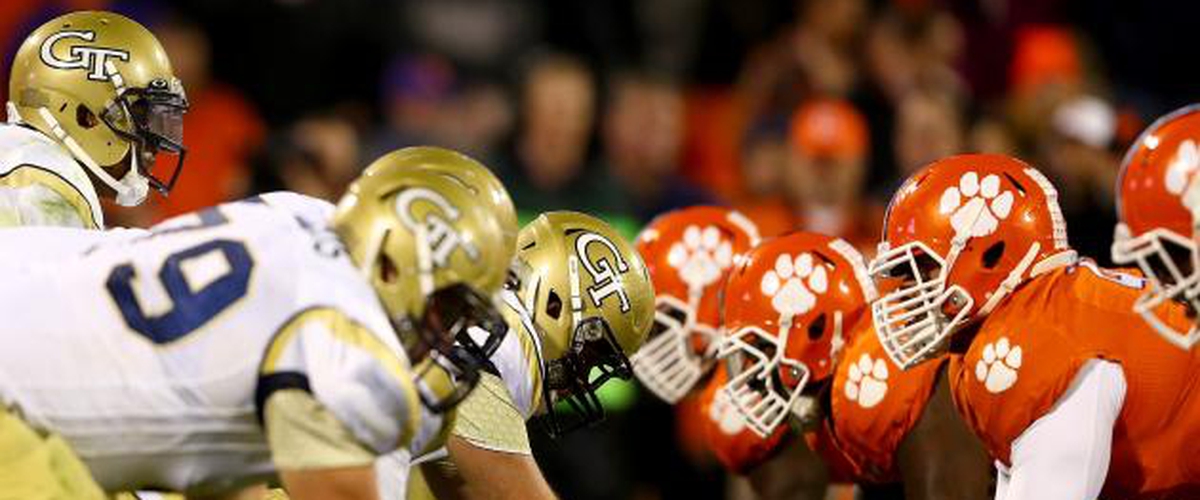 GEORGIA TECH @ #7 CLEMSON, 8:00, ABC: Be careful here, Clemson. Yes, you haven't played against Syracuse stunned you. But Georgia Tech and their style of offense, if defenses are disciplined enough, can really make teams look silly, home or road. But if the Tigers do not convert on big situations (3rd downs and red zone offense), they will really pay for what Tech can do to them. This isn't a game for Clemson to "rebound" over but at least this game is in Death Valley. But it may be too close for comfort. MY PREDICTION: CLEMSON 17, GEORGIA TECH 13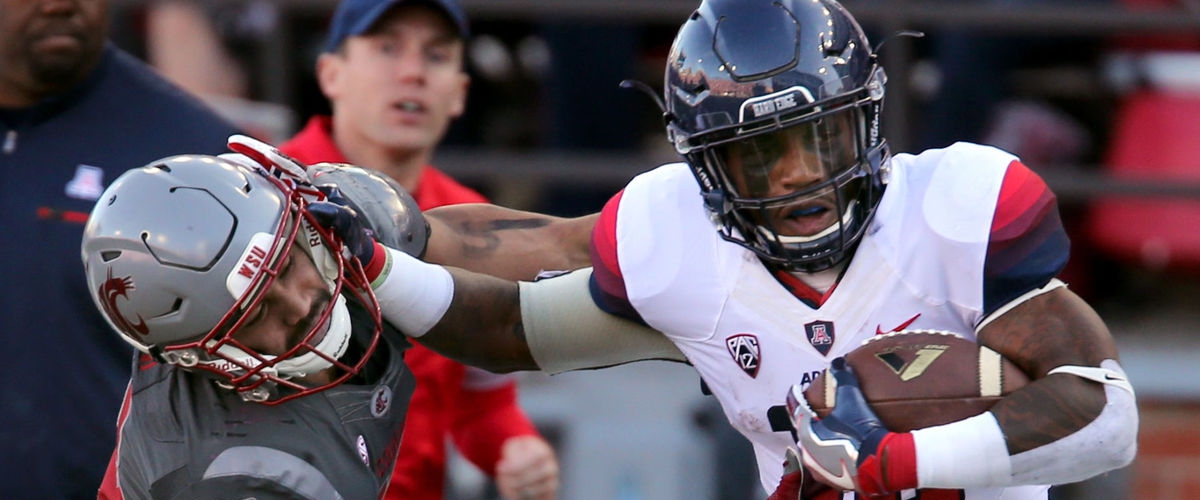 #15 WASHINGTON STATE @ ARIZONA, 9:30, PAC-12: Washington State recovered nicely from their blowout loss to Cal with a blowout shutout win against Colorado. And this game will be tough for both with Arizona knowing how to run, but the defense is in trouble as they are getting shredded. This is a game that may not match well for the Wildcats. It is a hard game to figure out but I think the Cougars learned from their issues in Cal. MY PREDICTION: WASHINGTON STATE 45, ARIZONA 38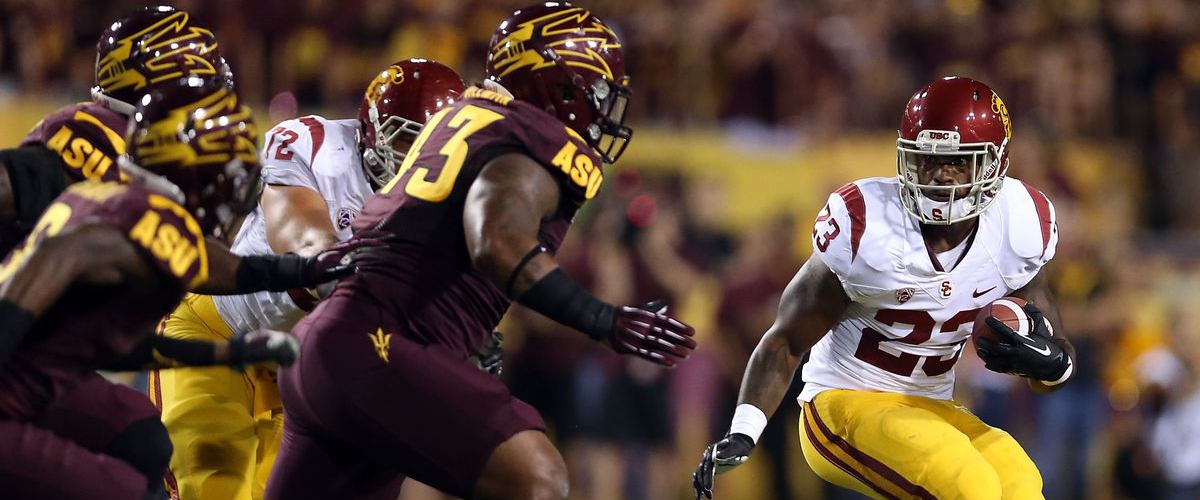 #21 USC @ ARIZONA STATE, 10:45, ESPN: The one thing that has stunned me has been Arizona State playing actual defense....and playing it well, taking down Washington and Utah. Has Todd Graham turned the corner? Perhaps. Can they make it a 3rd straight win and get another good defensive performance? Yes. It's possible. And it is possible they can do it against a team that is somewhat reeling after their loss to Notre Dame where they got embarrassed. And Sam Darnold NEEDS to play well to show he is a #1 pick in the NFL draft because right now he hasn't this season. But it seems like he's being more and more pressured to do well. And that isn't good for him. MY PREDICTION: ARIZONA STATE 24, USC 17
That's it for this week. Enjoy the games!
-Fan in the Obstructed Seat