The Obstructed NCAA Top 5-Week 4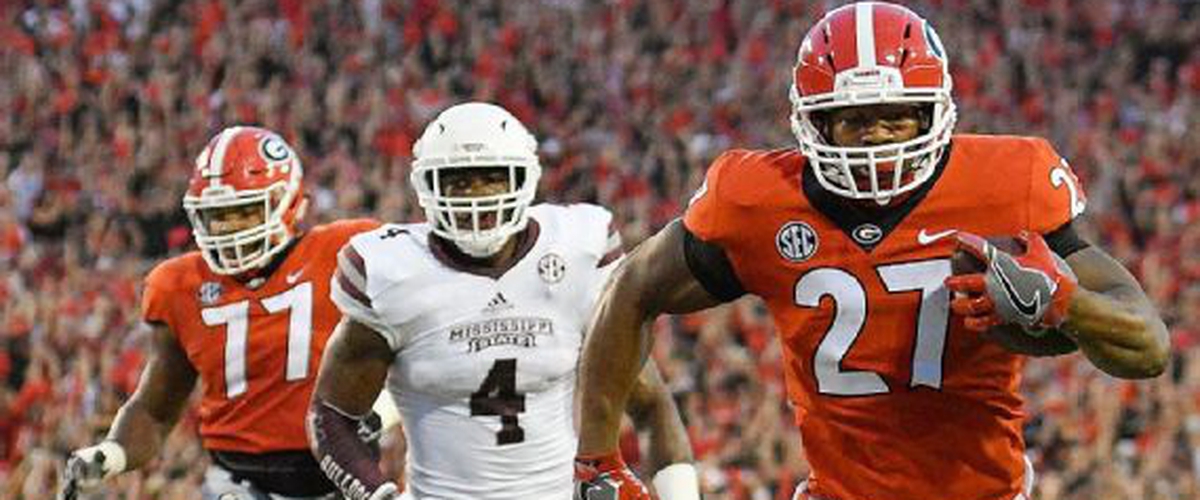 Lo & behold, the college football season has finished the first month. And it has been a very interesting one to say the least. We have seen pre-season contenders go to pretenders in no time, teams out of nowhere go to contenders, and plenty of surprises all around. But this week was like the other weeks of surprises and impressive moments. So let's begin.
TOP 5 WINNERS: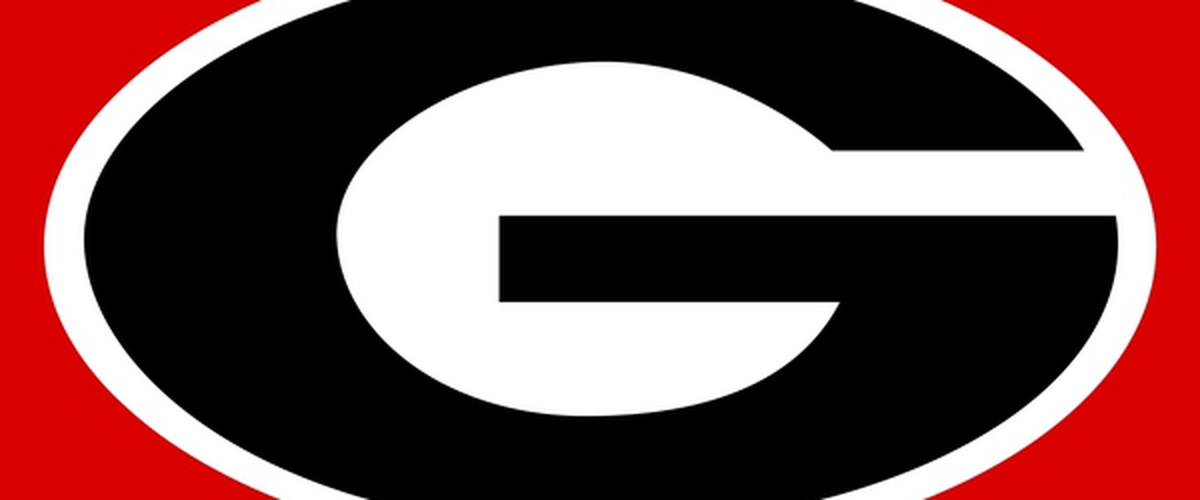 1. GEORGIA: Georgia has been impressive and has taken out the Alabama page of stout defense and a powerful running game. They played probably their best game under Kirby Smart when it is needed and is silencing the critics of Georgia unable to win the big game. Not only did they win, but they dominated. The schedule is still interesting with road games at Tennessee (who always gives them nightmares in Neyland) and Georgia Tech and of course their kryptonite with Florida in their annual "neutral" game in Jacksonville (it is so dumb they do it like that). But they are a cut above the rest of that division by a wide margin.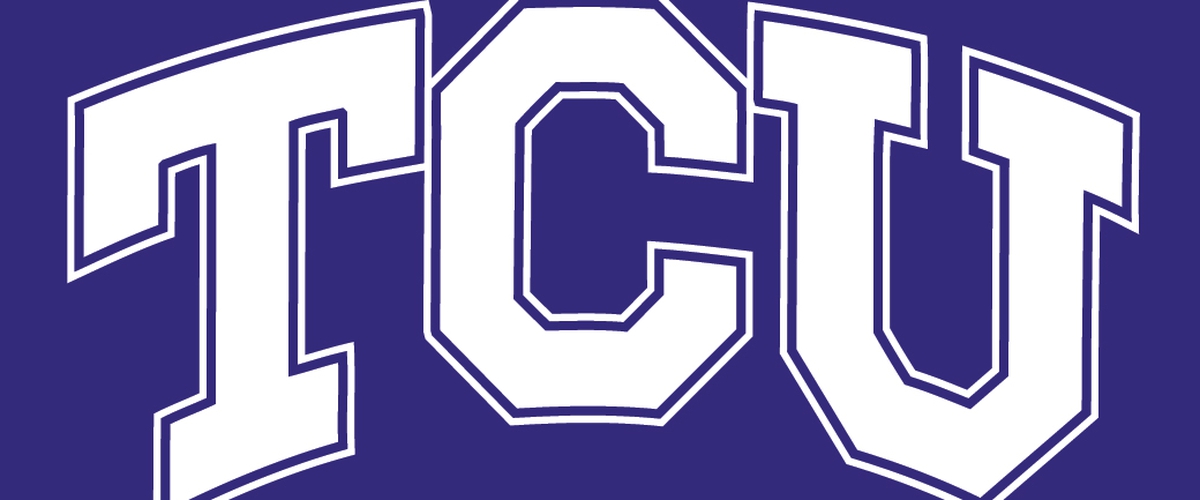 2. TCU: I mentioned in my tweet that it seems like TCU plays its best football when the national expectations aren't high at all. Nobody mentioned the Frogs in 2014 and nearly got in the playoff (and honestly probably could have made an argument of the one school to beat Ohio State) and then when people started jumping on the bandwagon, the Frogs fell back. This year, the expectation wasn't as high and they went into Oklahoma State and smacked the Cowboys in impressive fashion. The ultimate question will be can they get past Oklahoma?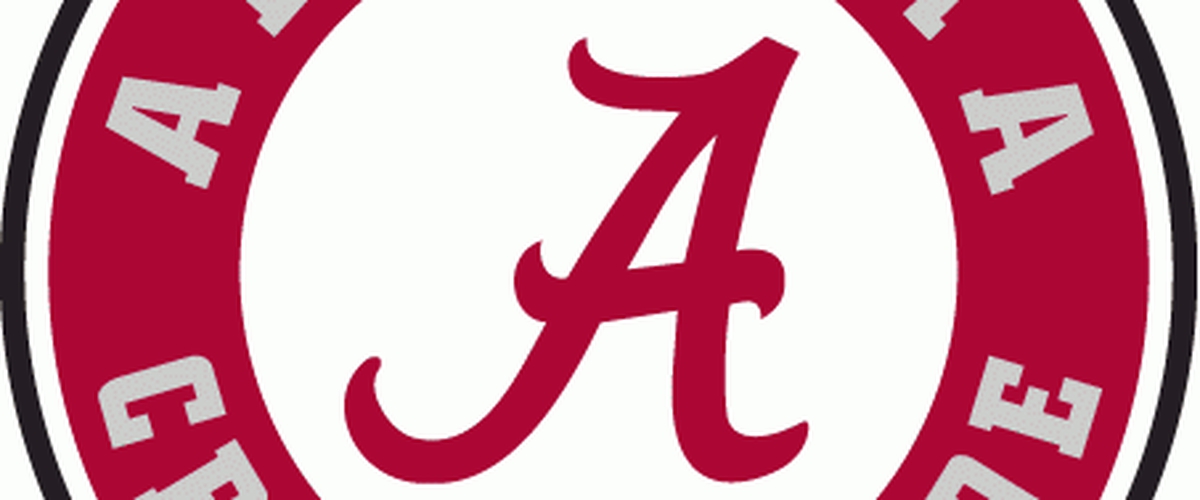 3. ALABAMA: This was what Bama fans hoped for. Vanderbilt made the ultimate mistake of talking a lot about the week ahead. But rule #1 when you play Alabama: do not give Alabama any bulletin board material when you play them. They will make you pay. And paid is what they did. The Tide just DOMINATED every aspect of the Vanderbilt game 59-0. This wasn't the 2014-2016 Vanderbilt squad or all those pre-James Franklin Vandy squads. This was a good team they played. But again: DO. NOT. GIVE. ALABAMA. MOTIVATION.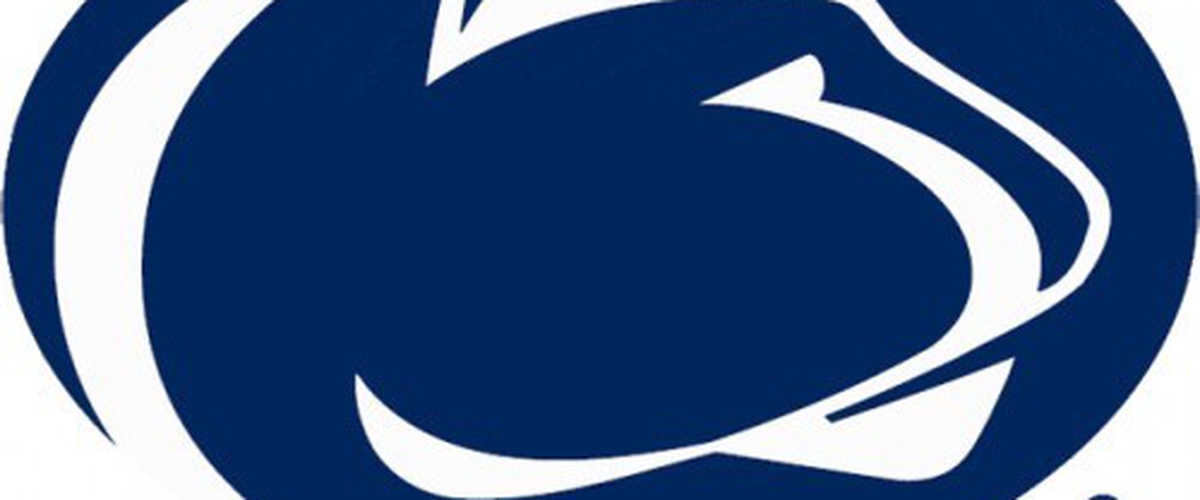 4. PENN STATE: I do not want to hear about how Iowa is a stale style team who is unranked. Any team who goes into Kinnick Stadium to play the Hawkeyes especially at night is bound to get upset. Remember Michigan last year? Anyway, yes, the Lions played ugly, though Saquon Barkley showed he may be the best running back in college football...or maybe the best player. But the Nittany Lions escaped with a win on the final play of the game (and for the love of God, let's not call it a "walk-off" win for football. This isn't baseball!) and match-ups with Michigan at home and later on Ohio State will give them the confidence they can beat anybody anywhere.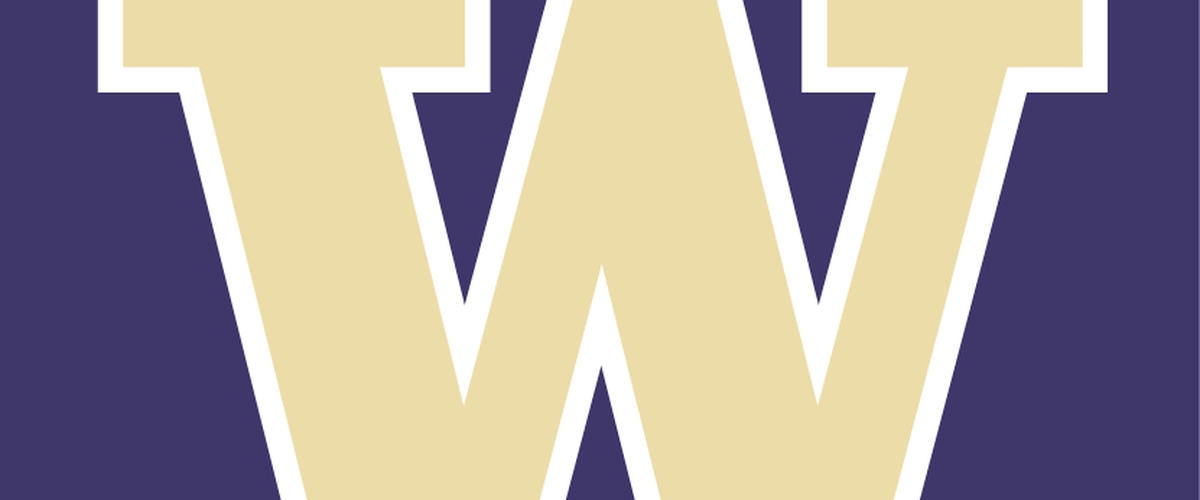 5. WASHINGTON: While it wasn't too shocking, or unexpected, the Huskies beat Colorado but it was how they beat Colorado in Boulder. It wasn't anything like Alabama/Vanderbilt, but the Huskies played a dominant game especially in th second half. They showed they are still a legit threat for the Playoff.
TOP 5 LOSERS: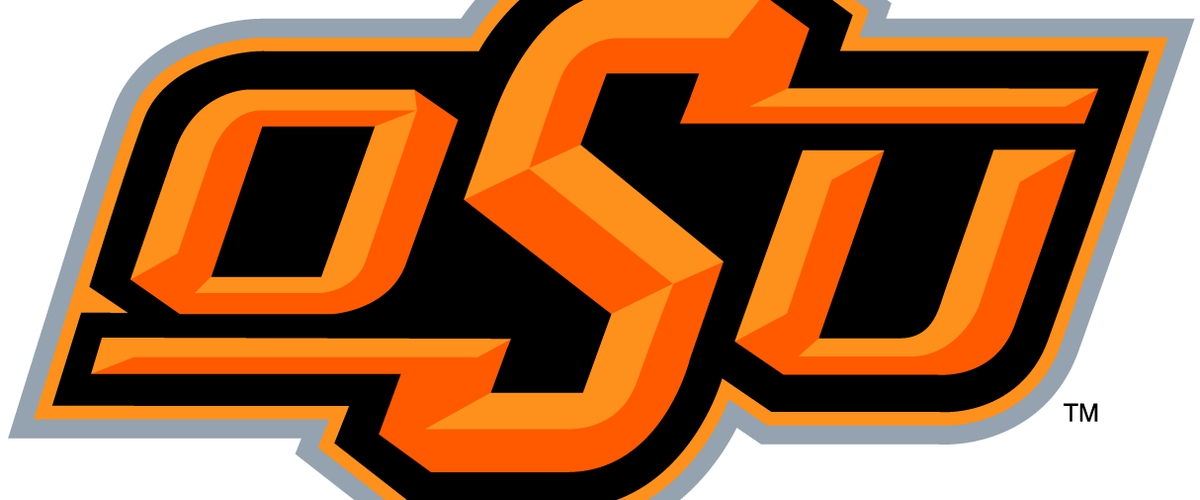 1. OKLAHOMA STATE: Everything was going right for the Cowboys heading into this game and then TCU just shreds them. It goes to show Oklahoma State's defense is nowhere near a top level and with TCU making a few key stops, that the Cowboys will remain a team always ranked 10-15 with a "shooting themselves in the foot" mentality yearly. On the bright side, they still get Oklahoma at home and if the Sooners played like they did against Baylor, all bets are off. But still, this pretty much may have KO'ed the Cowboys from a playoff.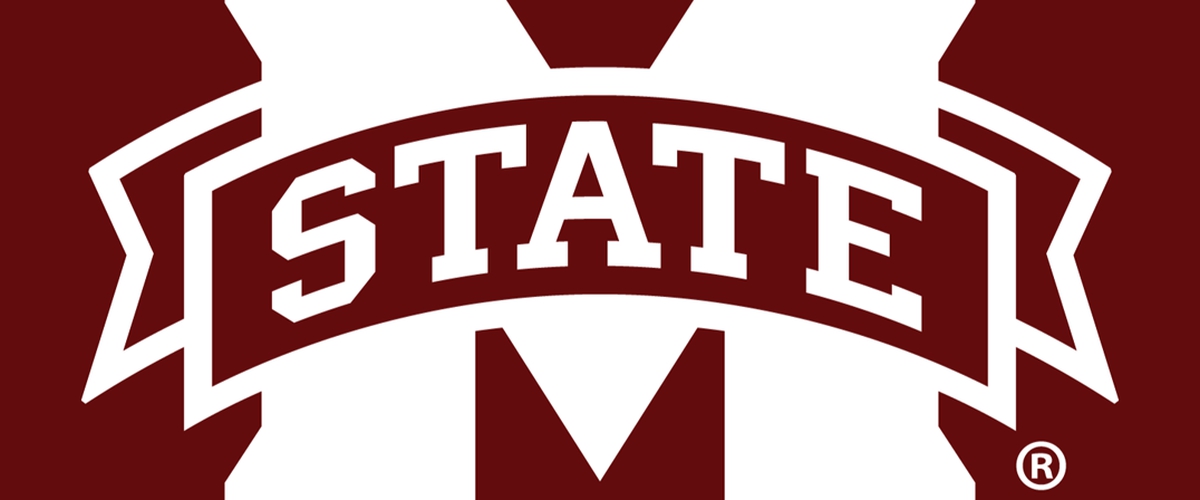 2. MISSISSIPPI STATE: The Bulldogs had everything going for them going into Athens against Georgia. No, I didn't say they would beat Georgia, but thought the game would be very competitive. Instead, Mississippi State looked like their opponent last week in LSU and got completely embarrassed. And I know people think Dan Mullen is one of the top coaches in football, and he may well be. But aside from winning a couple times agianst LSU, he can't win the big games. People are saying he may be on the move to a more prestigeous school next year, but it may be buyer beware.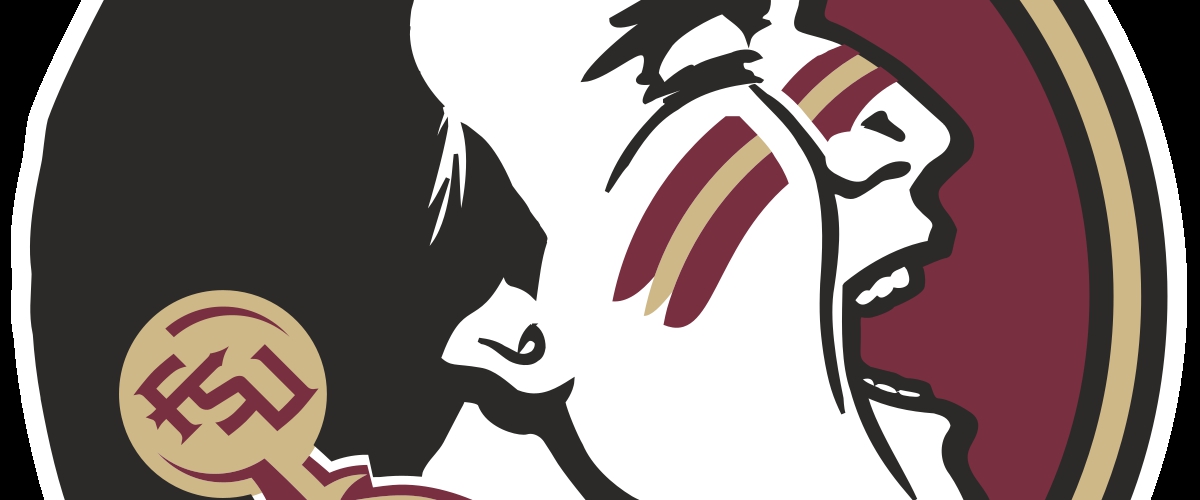 3. FLORIDA STATE: I know it is a bit skeptical to put the Noles here, given they hadn't played for two weeks and had not gotten that change to play without Francois, but Florida State has issues. They are not as strong despite having a top 3 recruiting class yearly and aside from 2012-14, the Jimbo Fisher Era has not necessarily been the hottest around. The NC State loss makes me wonder if the Noles aren't the 4th best team in the ACC Atlantic Division.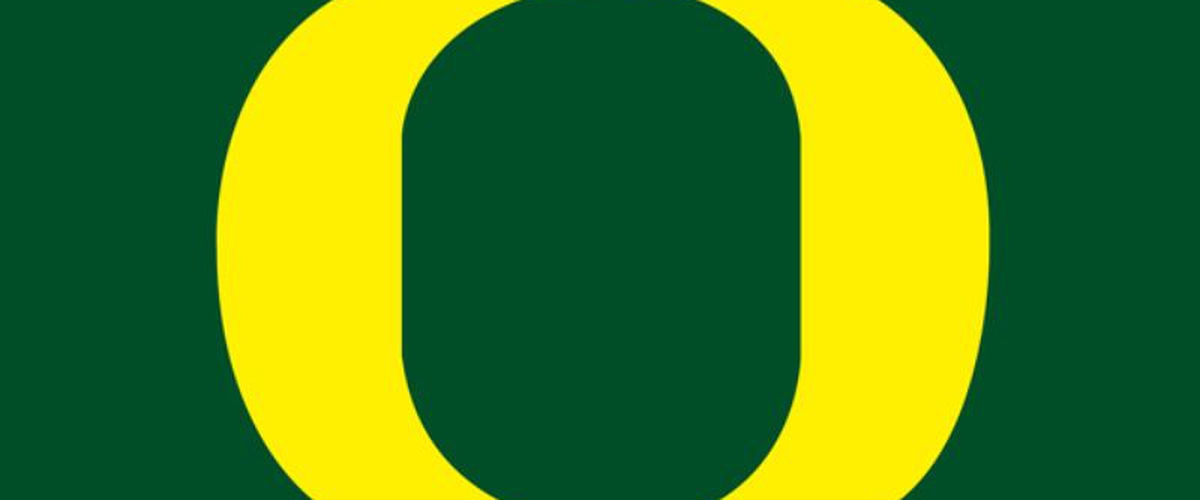 4. OREGON: Things were going fine and then the Ducks lose to Arizona State? The same Arizona State who nearly lost to New Mexico State and then lost to San Diego State at home and Texas Tech? THAT Arizona State? It goes to show Oregon is still a work in progress for Willie Taggart, especially on defense.
5. KENTUCKY: This was supposed to be it. Heck, the 4th quarter arrived and you're up 13. And you blow it with a minute left. 31 games and counting for Kentucky not being able to beat Florida. And that was just some poor coaching down the stretch by the Wildcats. Most of the time the Florida game really dictates the Wildcats season (which normally ends with being a middle-of-the-pack SEC school most years).
TOP 5 QUESTIONS NOBODY WILL ASK: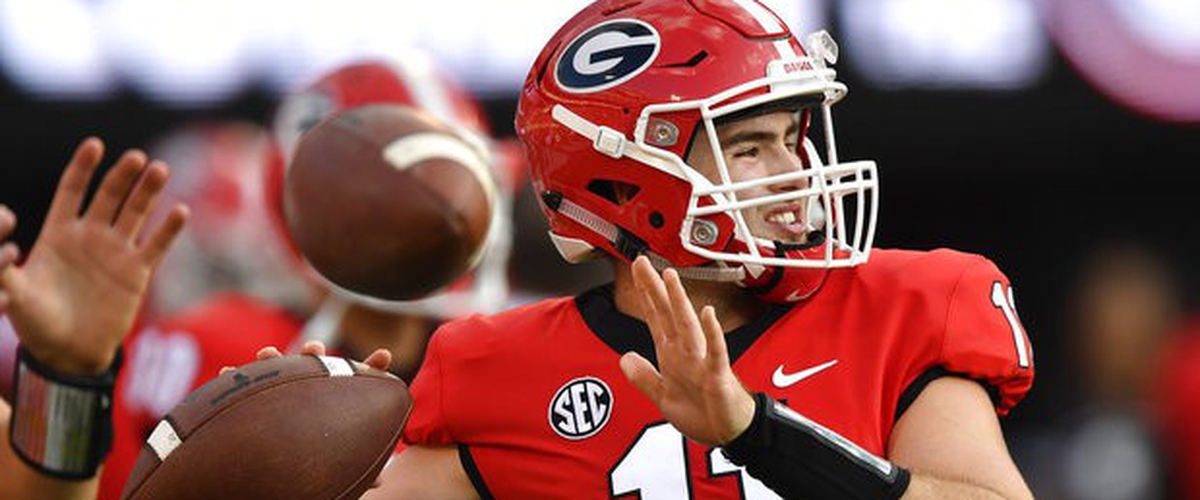 1. HAS GEORGIA SHOWN THEY ARE THE CLEAR-CUT FAVORITE IN THE SEC EAST? Yes. There are massive holes with Florida, Tennessee, and the others. Georgia doesn't have those issues. However, we always have that feeling Georgia has that one game where they shoot themselves in the foot and give that impression they are still not a true playoff contender. I honestly don't believe there will be that game for the Bulldogs this year. But again, Tennessee and Florida have been their nightmares for so long now it is hard not to think those games can be "shoot-in-foot" games. But I don't see them losing to the Gators or Vols this year.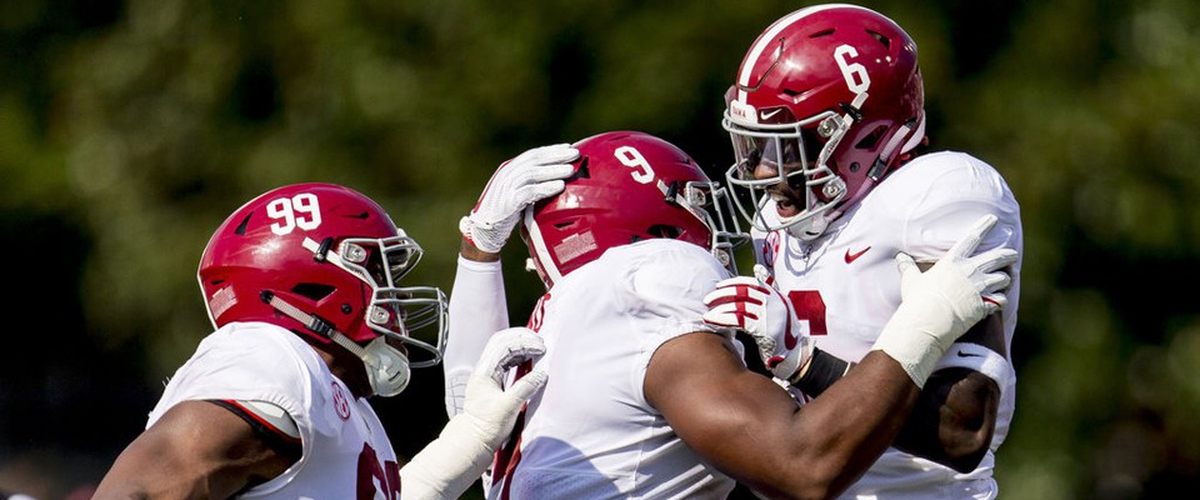 2. WHO IS THE BEST PROGRAM RIGHT NOW IN COLLEGE FOOTBALL? Alabama. It may be a weekly thing now, pending on who is playing who. Oklahoma struggled on defense with Baylor, a team who lost by 14 to Duke and only scored 20 on the Blue Devils. Clemson had their issues with Boston College until the 4th and the same can be made for USC while Penn State struggled at times. But Ole Miss visits Tuscaloosa next week and Bama has struggled with them for 3 years now. Clemson travels to Virginia Tech, while Oklahoma hosts Iowa State. Does Bama struggle with Ole Miss and Clemson decisively beats the Hokies and we say Clemson is top dog again? Or will we see upsets and maybe a school like Georgia has a claim of being #1? Who knows.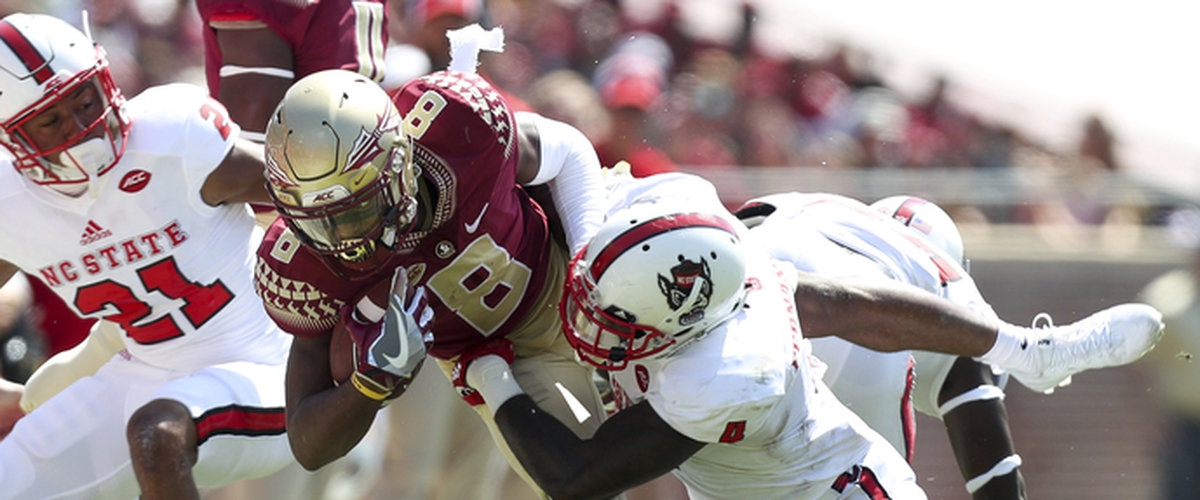 3. iS FLORIDA STATE MERELY STYLE OVER SUBSTANCE? Hard to say. The Noles have been a victim of bad luck so far this year with losing Francois and having the hurricane really taking out two games, including a tune-up they desperately needed. But really, the Noles have somewhat scuffled since their national championship year. Even the year they won the ACC and got back to the Playoff, they had more than a few close calls (Notre Dame, Boston College, Clemson, NC State) and won by either a lucky break or eked out a close one. Now with the talent starting to come in to the ACC schools outside of even Clemson, the Noles are struggling once again. Scheming could be an issue here or losing Dalvin Cook was a key issue. Who knows. While I won't pick Wake Forest to beat Florida State even at Winston-Salem, I wouldn't put this game as an automatic W for the Seminoles just yet either. A far cry from being the ACC favorite and a National Championship contender.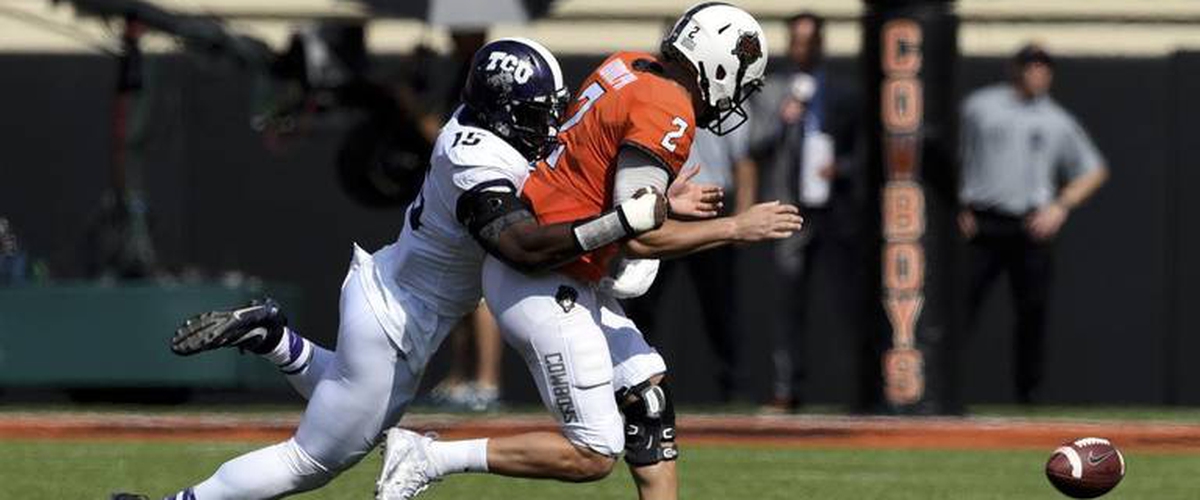 4. WITH OKLAHOMA STATE LOSING, IS TCU THE BEST SHOT AT TAKING DOWN OKLAHOMA? No. It may be Texas that gets them. Even when the Horns have struggled under Charlie Strong, they put up a fight with the Sooners. If Texas shows they are more like the team that played USC and San Jose State than the team that played Maryland, the Sooners will be in major trouble. But the Big 12 may not be a cupcake as it was first looking to be this year. There's a gauntlet for the Sooners right now starting with Texas they could be had (yes, I am including Texas Tech who has played that thing called defense this year) by a few teams (Oklahoma State, Kansas State, and TCU). But teams in the Big 12 will target the Sooners and Baker Mayfield now. It won't be as easy as Oklahoma had imagined I bet.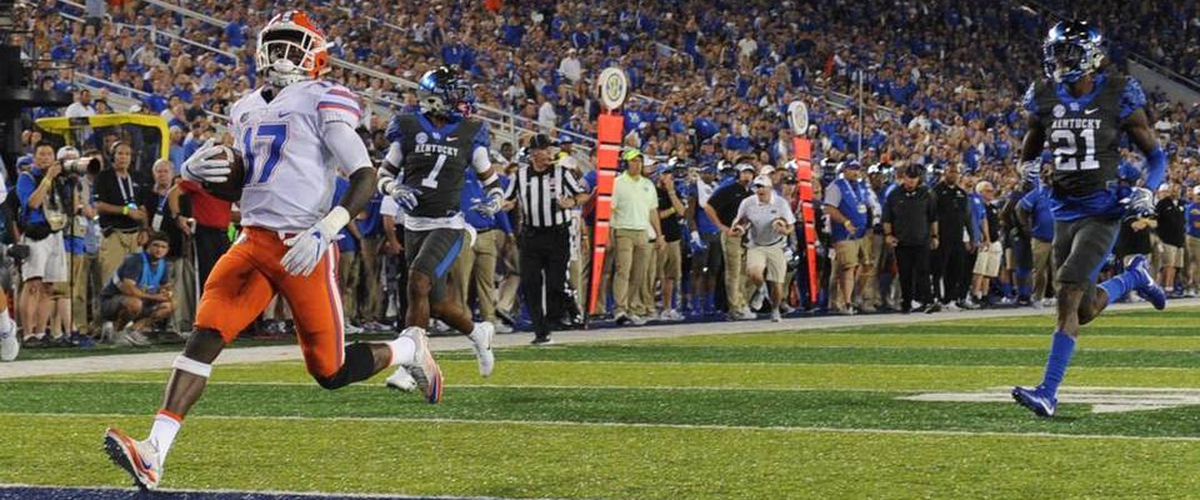 5. IS THE SEC EAST NOW ON THE SAME PAGE AS THE SEC WEST? No, but they're getting close thanks to Georgia. There are major holes with the other teams not named Alabama. Auburn has offensive line issues. LSU has issues on offense still. Mississippi State may not be big and physical like the others. Texas A&M and Arkansas are irrelevant right now with how they've played to start the year. The SEC East does have Missouri so that knocks them down a lot. But there are problems at the other schools as well. So really it is Alabama and Georgia and then everybody else.
That's it for this week.
-Fan in the Obstructed Seat