The Obstructed NFL Preview/Predictions-2017
We are just 48 hours away from kickoff in the 2017 NFL season. Many questions linger. Can the Patriots repeat? Can the Falcons shrug off the Super Bowl nightmare and show they weren't a fluke and the Super Bowl was? Can the Packers get over that hump? Is there a team that can stand up to the Patriots in the AFC?
If you are a brave soul and saw my rants on each division, great. I will pretty much use that as my outline of which teams I think will make it.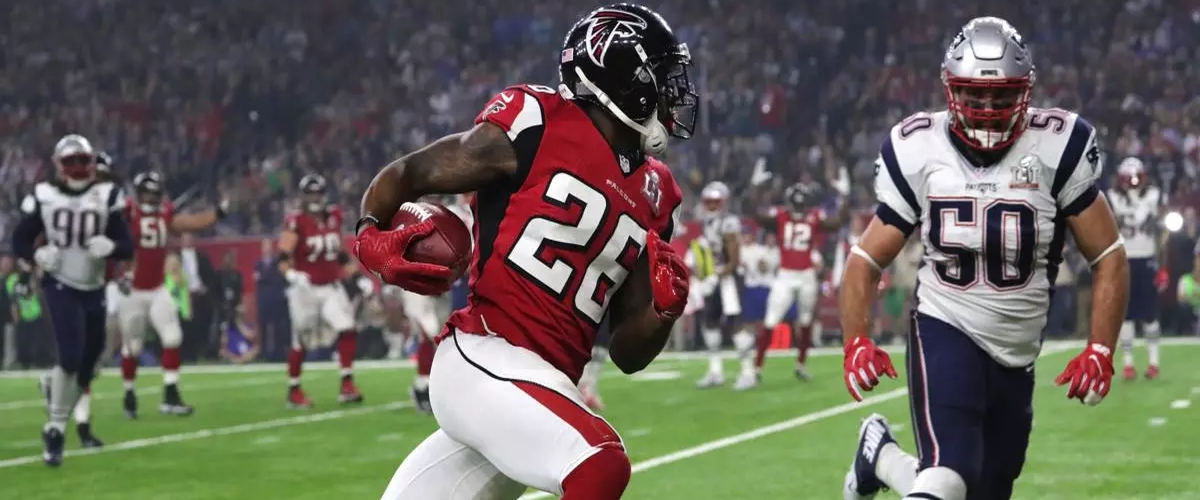 So, I will save some time and just do the tidbits of what I projected, though if you click on the Division link, you can see what I wrote (spoiler alert: some of the key additions aren't anymore because of trades/releases). But I will put the team records (I know it probably doesn't pan out to it being even, but I tried being close as possible).
1. PITTSBURGH (11-5)
2. BALTIMORE (9-7)*
3. CINCINNATI (6-10)
4. CLEVELAND (5-11)
1. TENNESSEE (11-5)
2. HOUSTON (8-8)
3. INDIANAPOLIS (6-10)
4. JACKSONVILLE (3-13)
1. NEW ENGLAND (14-2)
2. MIAMI (9-7)
3. BUFFALO (6-10)
4. NEW YORK JETS (2-14)
1. OAKLAND (12-4)
2. DENVER (10-6)*
3. KANSAS CITY (7-9)
4. LOS ANGELES CHARGERS (5-11)
1. DETROIT (10-6)
2. GREEN BAY (9-7)*
3. MINNESOTA (8-8)
4. CHICAGO (4-12)
1. ATLANTA (12-4)
2. TAMPA BAY (10-6)*
3. CAROLINA (9-7)
4. NEW ORLEANS (6-10)
1. NEW YORK GIANTS (10-6)
2. PHILADELPHIA (9-7)
3. DALLAS (7-9)
4. WASHINGTON (7-9)
1. SEATTLE (9-7)
2. ARIZONA (6-10)
3. SAN FRANCISCO (6-10)
4. LOS ANGELES RAMS (2-14)
*-Wild Card teams.
So there is my prediction for the regular season. How does it pan out for the playoffs?
AFC WILD CARD: DENVER BRONCOS VS. TENNESSEE TITANS & BALTIMORE RAVENS VS. PITTSBURGH STEELERS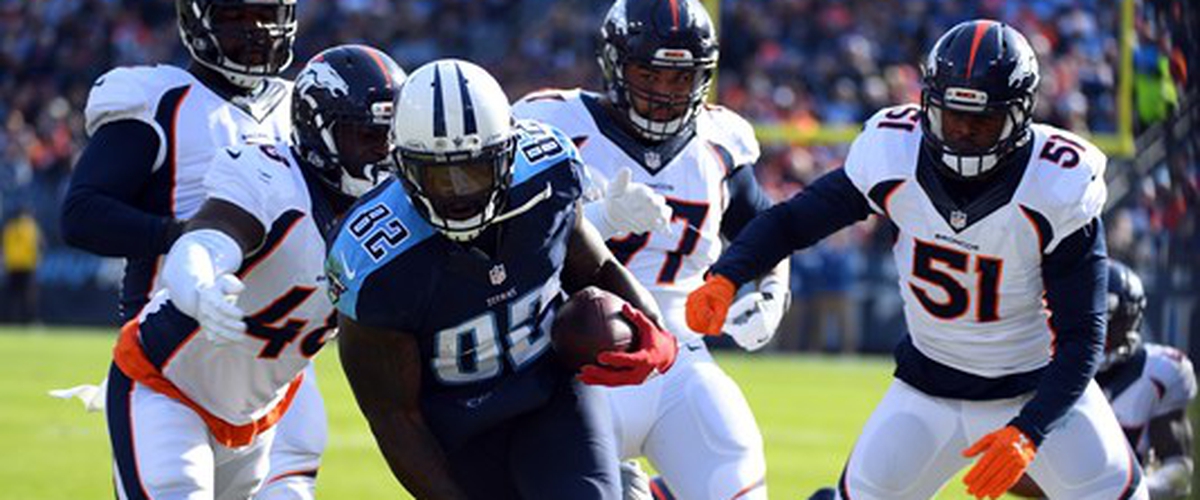 BRONCOS VS. TITANS: Denver is nothing if not consistent. Yes, they failed to make the playoffs last year after their Super Bowl run, but they invested in the line heavy this year to keep the quarterback healthy and maybe re-establish the run game that has gone anemic, but I think Tennessee has a run game that may be one of the best, if not the best in the NFL with DeMarco Murray and Derrick Henry. Adding on Marcus Mariota who is making major strides and could have an MVP caliber year, and it could be very problematic for the Broncos, even with a good defense. I think it would be close and a low-scoring battle but the Titans pull it off.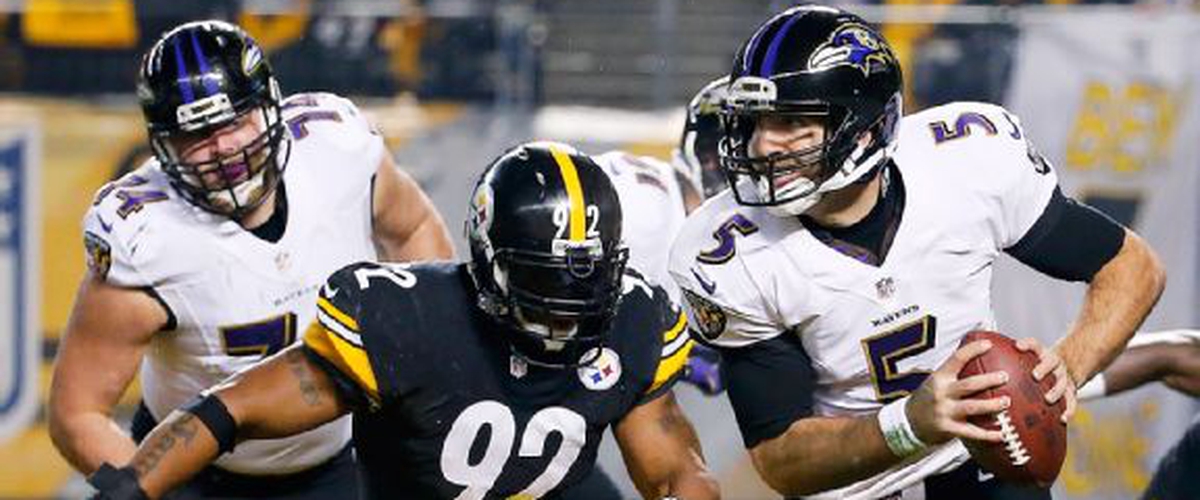 RAVENS VS. STEELERS: I never have a dog in this fight but I LOVE watching these two teams get after each other, whether it is a week 1 game or a playoff game. It is what football is really about (or what it was about since Pittsburgh is becoming more of an offensive power and less on defense), but still fun to see the players get after each other in one of the still more intense rivalries in the NFL. And I think it may be another fight with these two on a cold night in the Steel City. It would be my kind of game. And with Roethlisberger possibly calling it a career after the season and Bell possibly having his last year with the Steelers, it could be a very emotional game for Pittsburgh. Just my take, and it may be what drives the Steelers ahead of the Ravens in another tight game.
NFC WILD CARD: TAMPA BAY BUCCANEERS VS. SEATTLE SEAHAWKS AND GREEN BAY PACKERS VS. DETROIT LIONS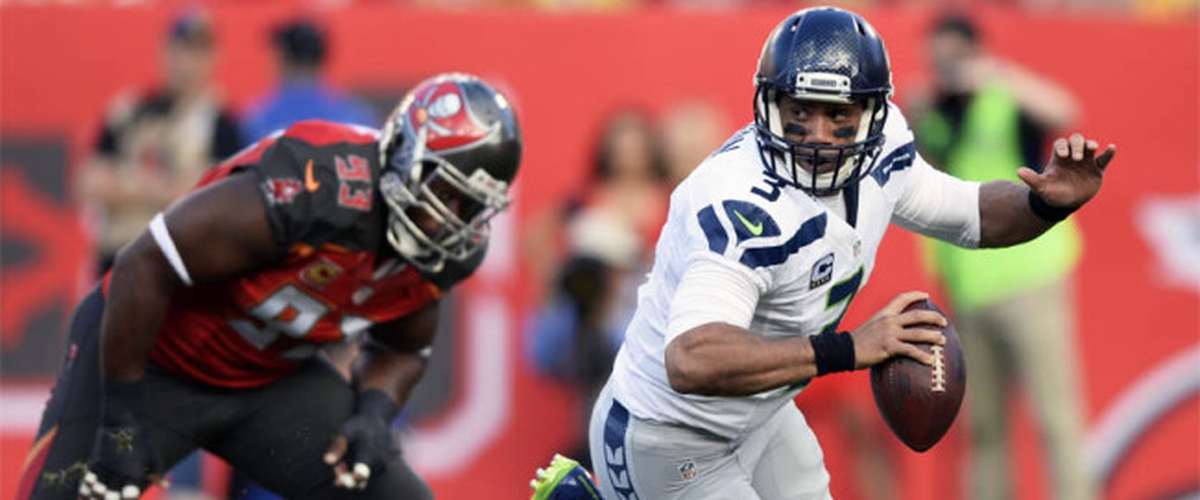 BUCCANEERS VS SEAHAWKS: The Bucs may be better than Seattle, but the game is in Seattle thanks to a divisional championship in the weak NFC West. Could it be enough to tip the scales for the Seahawks? If history has anything to say, then yes. It will really be if the Bucs can make more stops on the Seahawks defense but Russell Wilson has that magic touch in the Northwest and I think Seattle's experience as opposed to Tampa Bay's inexperience wins out in a close battle.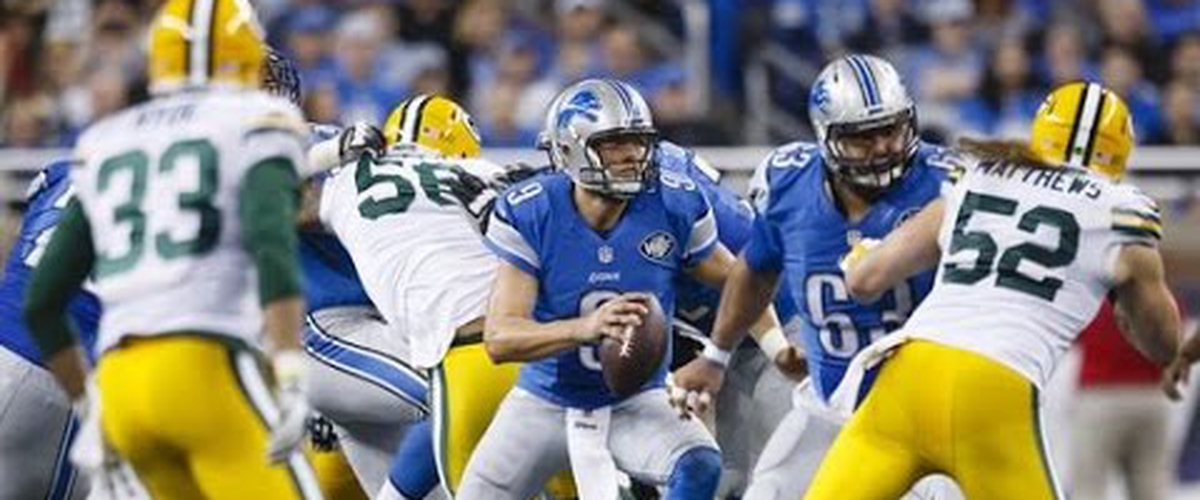 PACKERS VS. LIONS: Detroit would finally win their first divisional title since 1993 and have their first home playoff game since that year when they played...the Packers. Of course, the storyline will be can Stafford finally push through for Detroit to win a playoff game for the first time since 1991 and only the second time since 1957. Of course, the other storyline will be Aaron Rodgers and his Superman cape and if he can guide the Packers to another postseason run. In this case, I think history will repeat and while the Lions may win the division over the Packers, the playoffs are a different animal and it will be another year of people wondering if Stafford will ever get over the hump. If the Lions had a stronger pass rush, then they probably take this, which means Ziggy Ansah has to step up. And contrary to belief, Detroit does not have an offense that can play shoot-out like many think.
AFC DIVISIONAL PLAYOFF: PITTSBURGH STEELERS VS. NEW ENGLAND PATRIOTS AND TENNESSEE TITANS VS. OAKLAND RAIDERS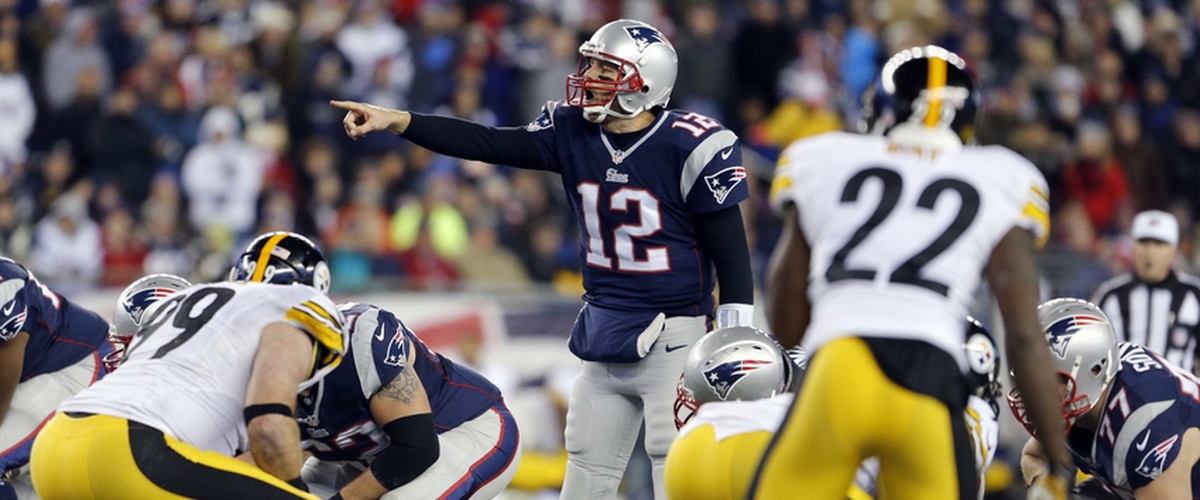 STEELERS VS. PATRIOTS: Ben Roethlisberger may have won two Super Bowls and played in a third, but he cannot get over the New England hump. Big Ben has never won a playoff game against the Patriots and it is his albatross. And I wouldn't expect it here either. I don't see the Steelers heading into Foxboro beating New England as it is impossible to win games at any point of the season. The Patriots would frustrate Ben and really take hits on him to keep him off balance, similar to last year. And I wouldn't say it would be a blowout, but a decisive win nonetheless.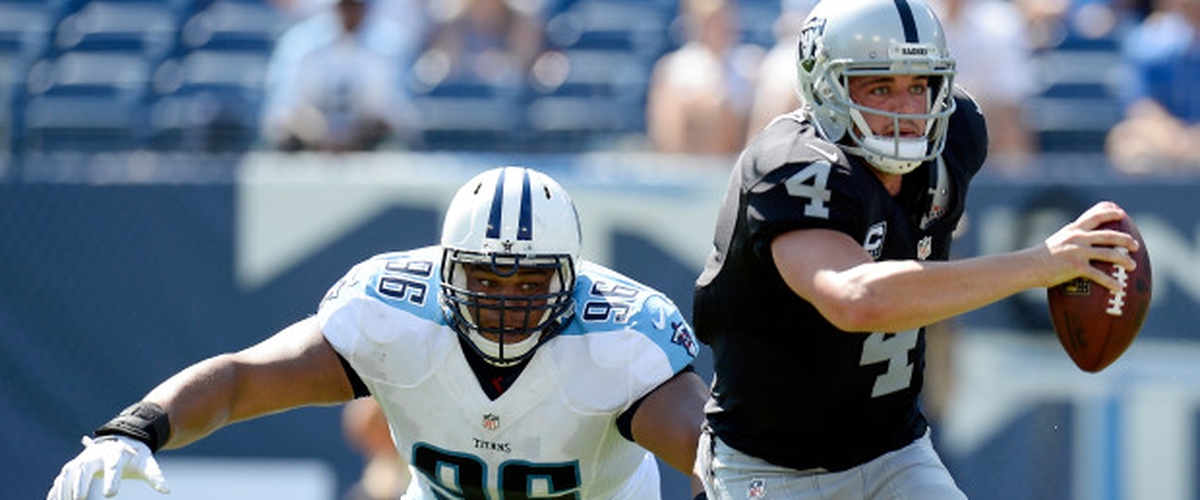 TITANS VS. RAIDERS: Oakland's last home playoff game was in the 2002 season, when they beat Tennessee in the AFC Championship. Would it hpapen here again? It would be a fight as both teams would be really new to the playoffs. But the Coliseum would be loud and given how the Raiders are on borrowed time in Oakland, it may tip the scales to the Black Hole. The Titans may be in it at the very end, but it just may come down to which QB makes more big plays. And it might be Derek Carr.
NFC DIVISIONAL PLAYOFF: GREEN BAY PACKERS VS. ATLANTA FALCONS AND SEATTLE SEAHAWKS VS. NEW YORK GIANTS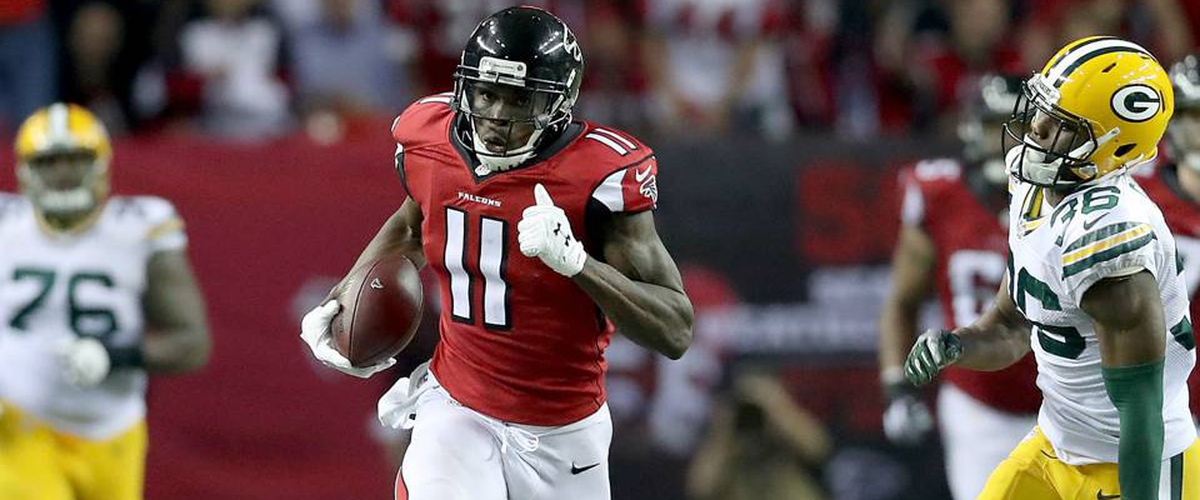 PACKERS VS. FALCONS: Green Bay's albatross would be Atlanta. The Packers biggest weaknesses (that they really didn't improve on this offseason) were the passing defense and the offensive line, something that the Falcons greatly exposed in last year's NFC Championship. I would not be surprised to see a similar result if this game happens again in the playoffs. Atlanta just has a far better all-around team that not even Rodgers can escape. The Falcons D will keep him off balanced, again.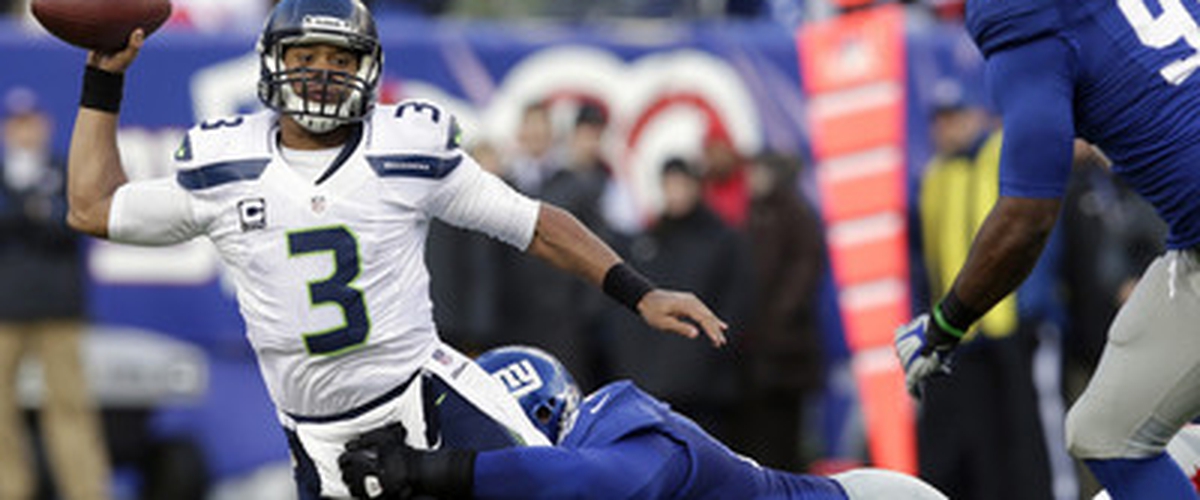 SEAHAWKS VS. GIANTS: While another Rodgers vs. Ryan match-up would take the headlines, it is the Eli Manning/Russell Wilson match-up that has the resumes as there are 3 Super Bowl rings in 4 appearances between them. This game would be interesting as you would see an Odell Beckham vs. Richard Sherman match up and that would be must-see TV. But I think the Seahawks just have too many struggles on the East Coast and I still believe the Legion of Boom has lost a step. And Eli in the Meadowlands? Giants would win this one albeit close as Seattle will get to Eli more than what New York has.
AFC CHAMPIONSHIP: OAKLAND RAIDERS VS. NEW ENGLAND PATRIOTS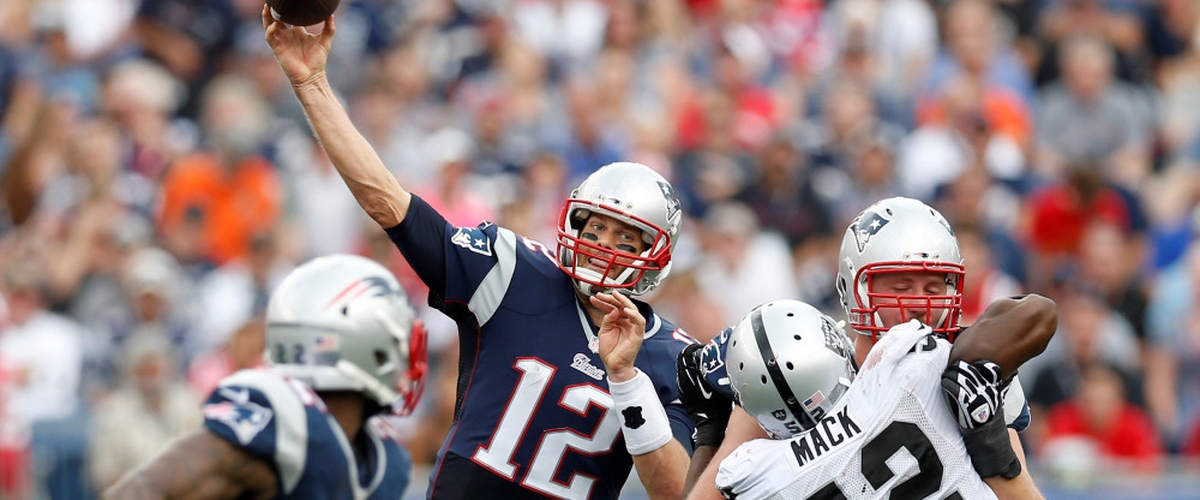 Oakland's continued return to history sends them back to the game that probably changed the destiny of both franchises in 2001 (i.e. the Tuck Rule) and honestly, this will be the one AFC team that could honestly challenge the Patriots THIS YEAR. They can play physical up front and can really spread the Patriots on defense as well similar to what Atlanta did last year. And it may be very close, very late. But who in their right mind would EVER doubt Tom Brady and Bill Belicheck? Not me.
NFC CHAMPIONSHIP: NEW YORK GIANTS VS. ATLANTA FALCONS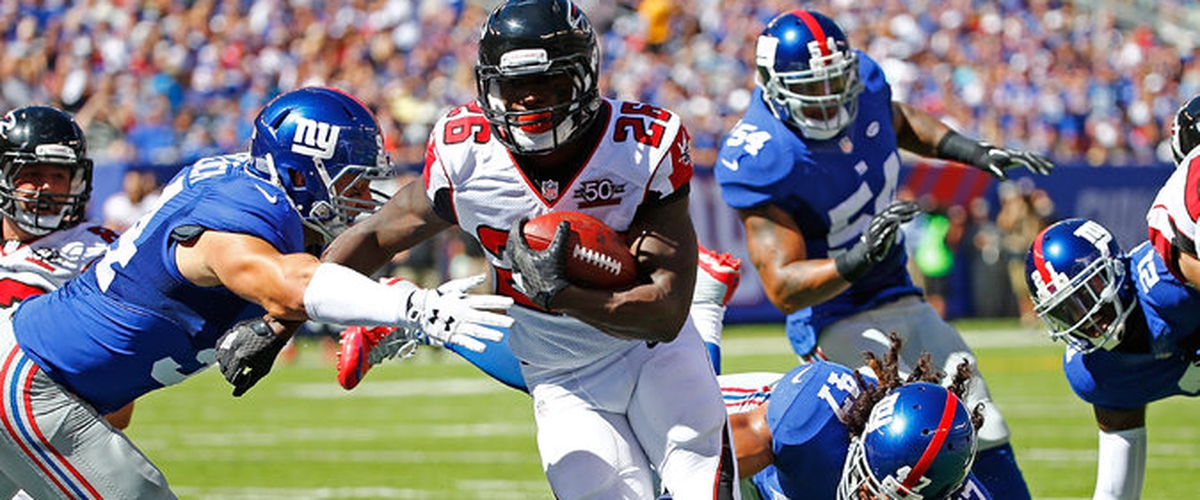 If New York's offensive line woes are all throughout the season, then it may be an open and shut case here too. Atlanta may have more of a challenge with the Giants over Green Bay, but the Giants will not have answers for all the weapons Atlanta has either. When you really look at it, the Falcons have probably the most balanced team in the NFC and I think that wins out.
SUPER BOWL LII: NEW ENGLAND PATRIOTS VS. ATLANTA FALCONS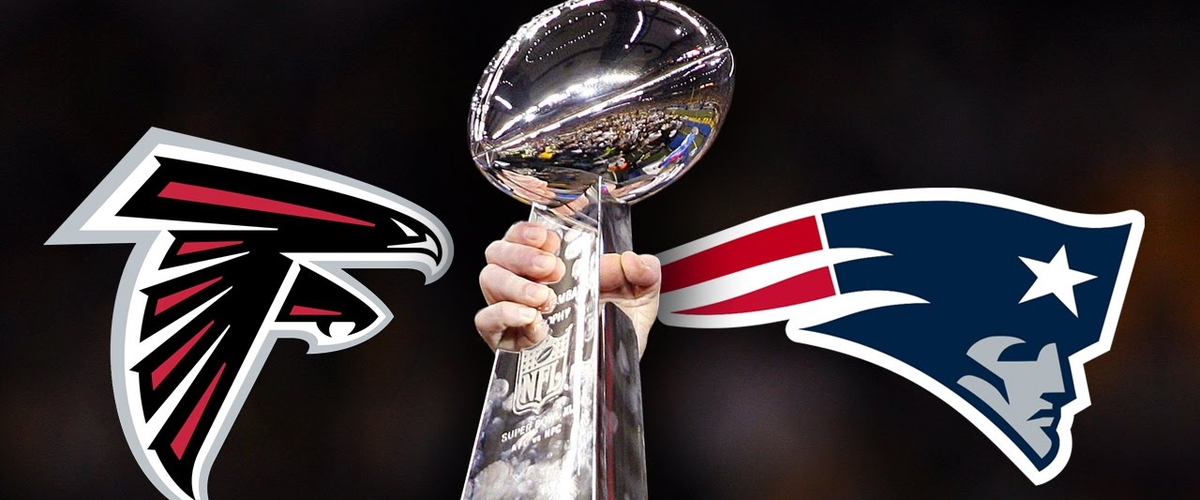 I am saying 2nd time ever that we will see a rematch from the year before. No team has ever won a Super Bowl after losing the year before, but this may be THAT time. I said, never doubt Brady or Belicheck, but again, this game would be close and I don't think there would be a 28-3 deficit on either side, but I think Atlanta ends up doing the little things they didn't do in the 4th quarter including making smarter calls which will just squeak by the Patriots in another classic. But I CAN see New England repeating so it isn't like I am doubting the Patriots here either.
INDIVIDUAL HONORS: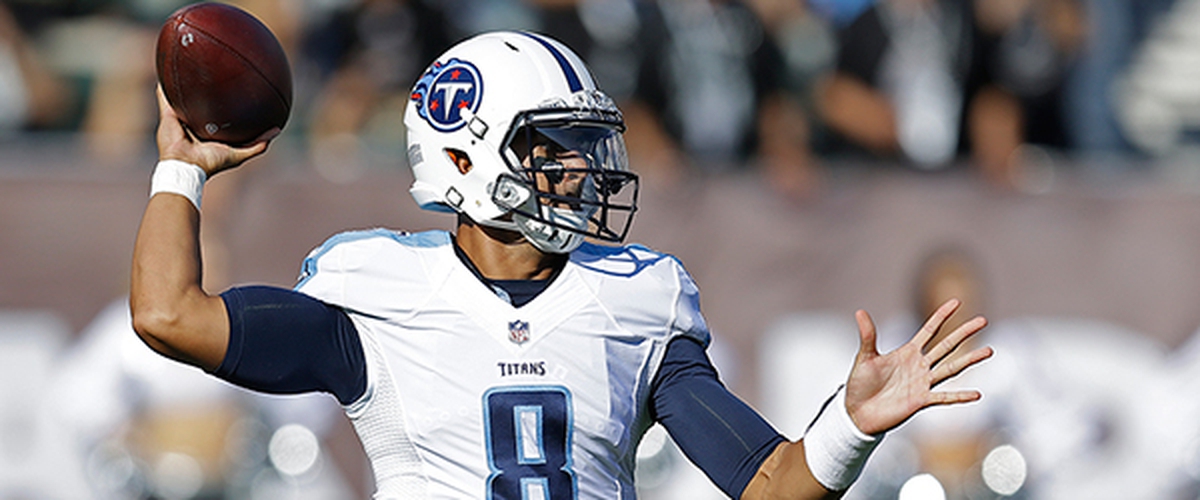 LEAGUE MVP: MARCUS MARIOTA, TITANS: I can also see Tennessee beating Oakland and getting to the AFC Championship. And it would be on the account of Mariota. Add the fact teams would have a tough time stopping Murray and Henry and you have a very lethal threat on offense in the Music City. He just has to make sure he can make his WR's be stars in the process. HONORABLE MENTIONS: Tom Brady, Aaron Rodgers, Matt Ryan, Derek Carr
OFFENSIVE PLAYER OF THE YEAR: MARIOTA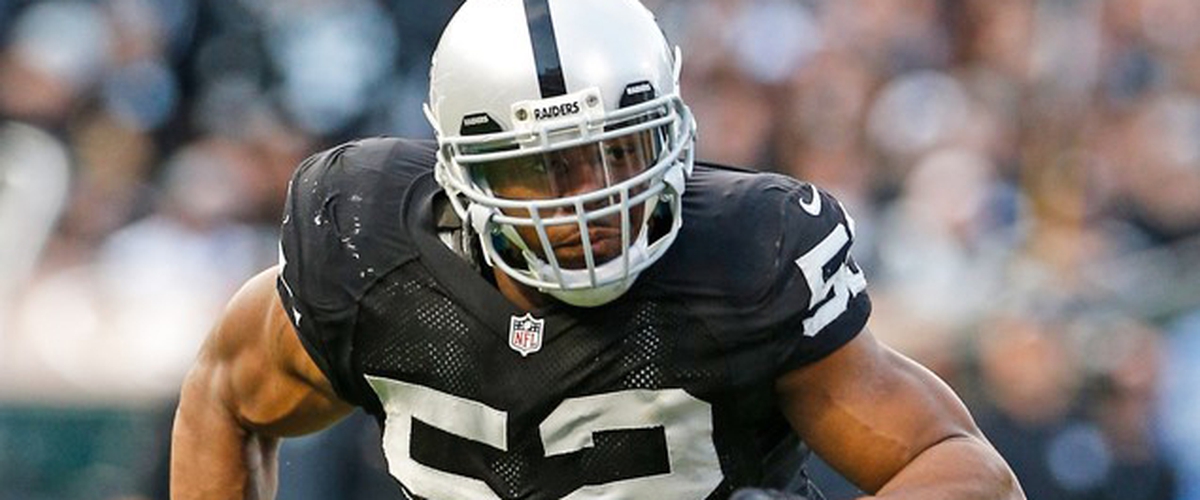 DEFENSIVE PLAYER OF THE YEAR: KHALIL MACK, RAIDERS: Mack will repeat hist title in 2017. He is just a flat-out, nasty beast. Add on Oakland could get better on defense this year should scare everybody, including the champions in the Northeast. HONORABLE MENTIONS: Von Miller, Gerald McCoy, Jurrell Casey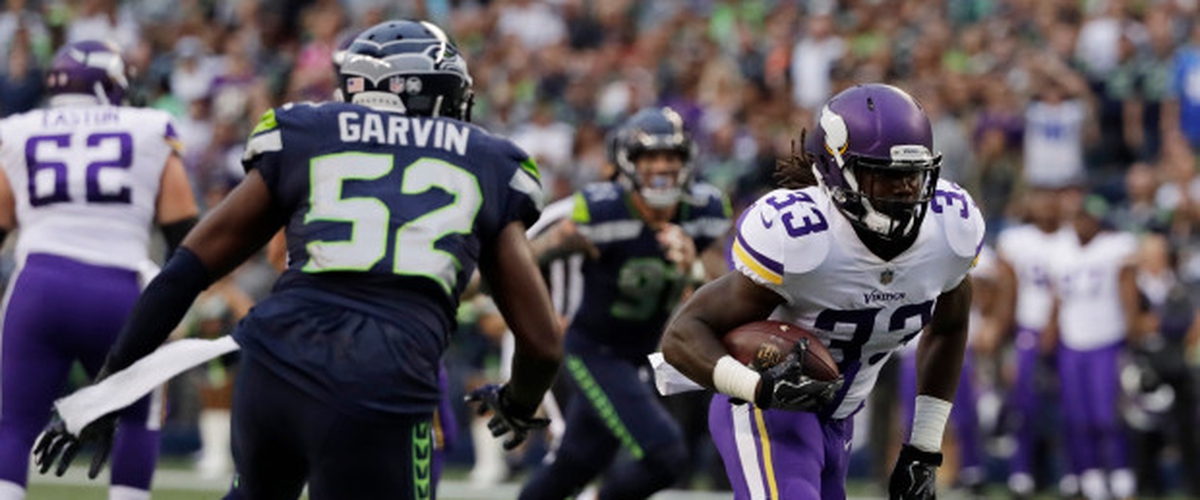 OFFENSIVE ROOKIE OF THE YEAR: DALVIN COOK, VIKINGS: I was stunned he dropped as he did in the draft. The guy is just a monster and I think he is the perfect fit for what Mike Zimmer wants to do in Minnesota. I just don't know what else the Vikes can do to improve the rest of the team however. They could still win the division if they can establish a threatening passing game. HONORABLE MENTIONS: Deshone Kizer, OJ Howard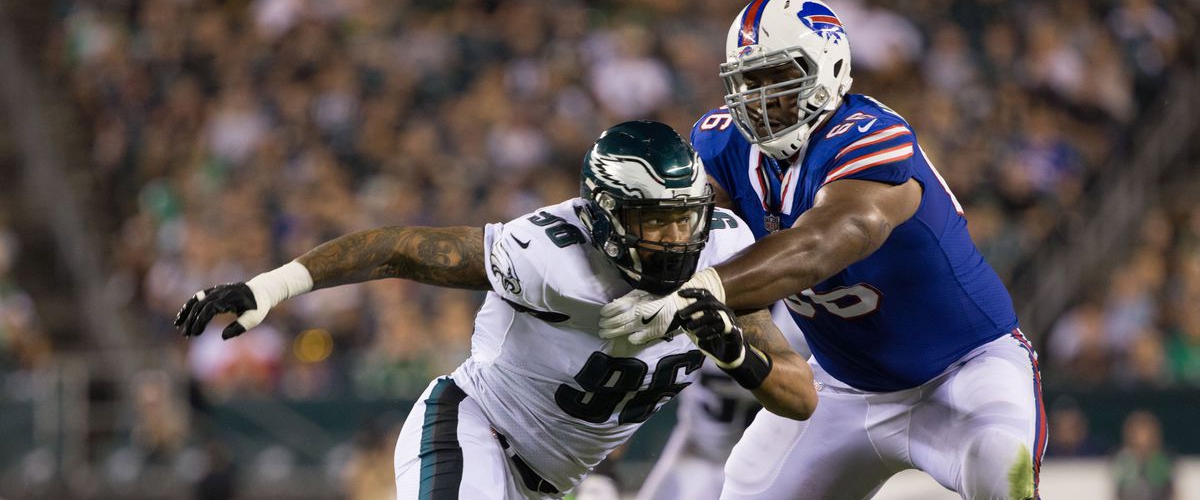 DEFENSIVE ROOKIE OF THE YEAR: DEREK BARNETT, EAGLES: Philadelphia got a great choice here. He can really make life miserable on teams given how he can play. He could net 10+ sacks this year and Philly could be a sleeper in the NFC if teams aren't careful. HONORABLE MENTIONS: Solomon Thomas, Takk McKinley, Adoree Jackson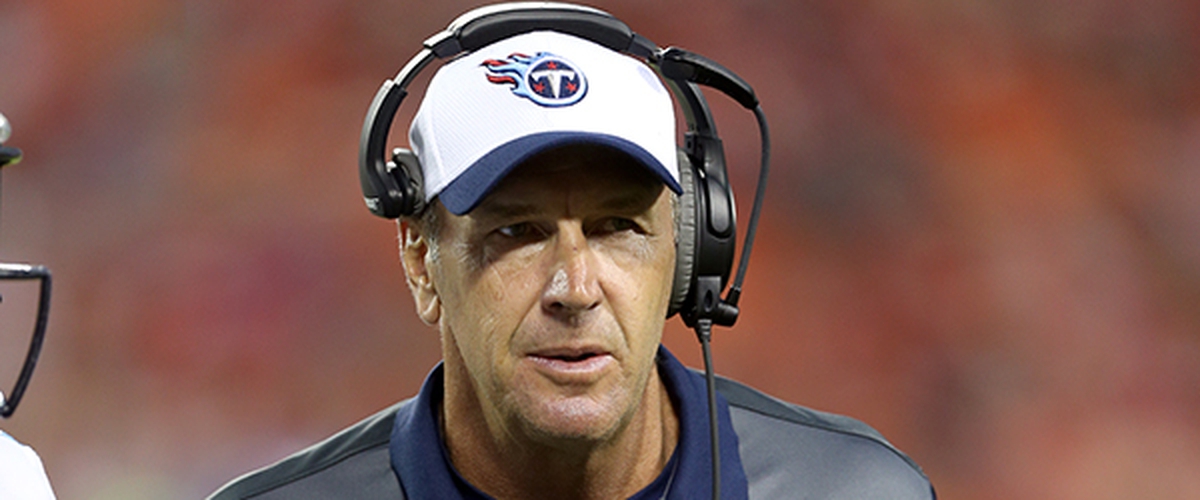 COACH OF THE YEAR: MIKE MULARKEY, TITANS: Sometimes it takes a while to find your niche as an NFL Coach. Mularkey may have found his with Tennessee. Remember, nobody called Bill Belicheck a genius in Cleveland or his first year in New England. Nobody sang the praises of Pete Carroll when he was with the Patriots or the Jets. And look what Jack Del Rio has going for him in Oakland when he was a "meh" coach with Jacksonville. Mularkey may have found it in Tennessee this year. So we will see what happens, but an 11-5 season will do it even over Del Rio. HONORABLE MENTIONS: Del Rio, Doug Pederson, Dirk Koetter
OTHER HIGHLIGHTS OF THE 2017 SEASON: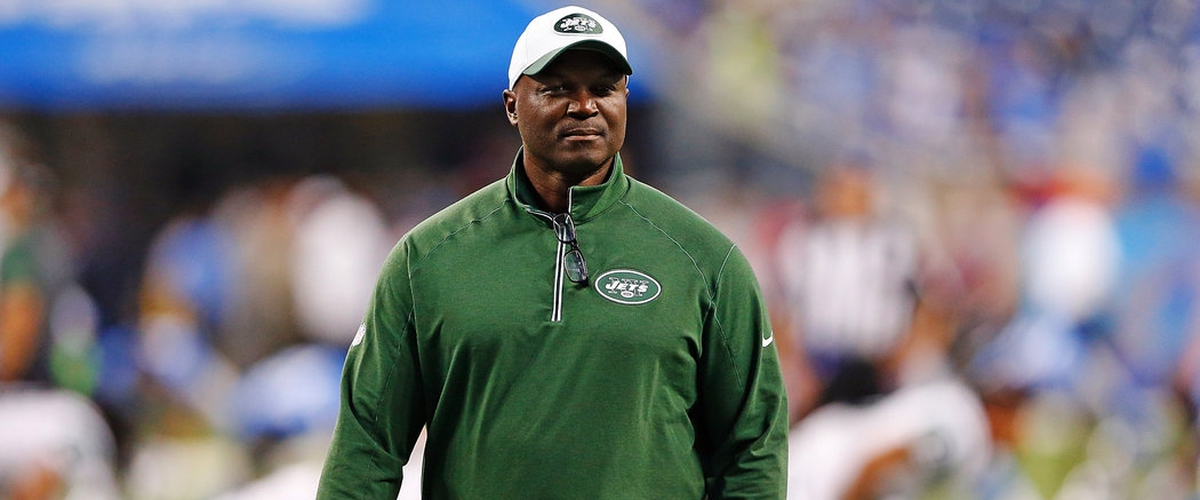 FIRST COACH TO GET FIRED: Todd Bowles, Jets. Not really a surprise here in part because the Jets are BAD, but Bowles has now been there for 3 seasons, the same amount of time as Dan Quinn has been with Atlanta (yes, the Falcons had more pieces in place than the Jets, but still). And it seemed like it was a Bronx Zoo with Gang Green.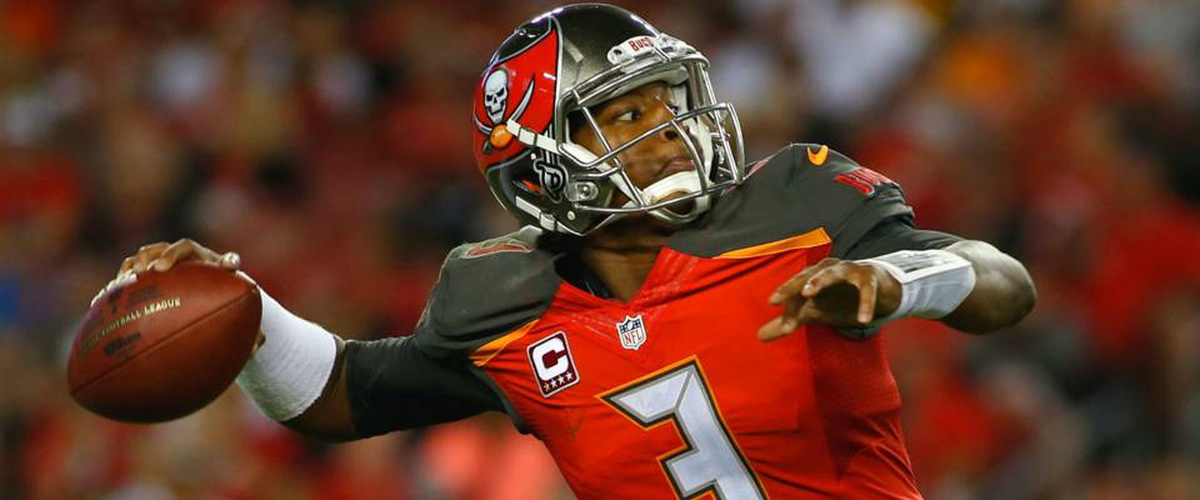 THE QUARTERBACK THAT WILL BECOME PART OF THE NFL'S ELITE (OTHER THAN MARIOTA): Jameis Winston, Buccaneers. He will garner some MVP votes too as how he plays. It should be a very interesting year down in Tampa.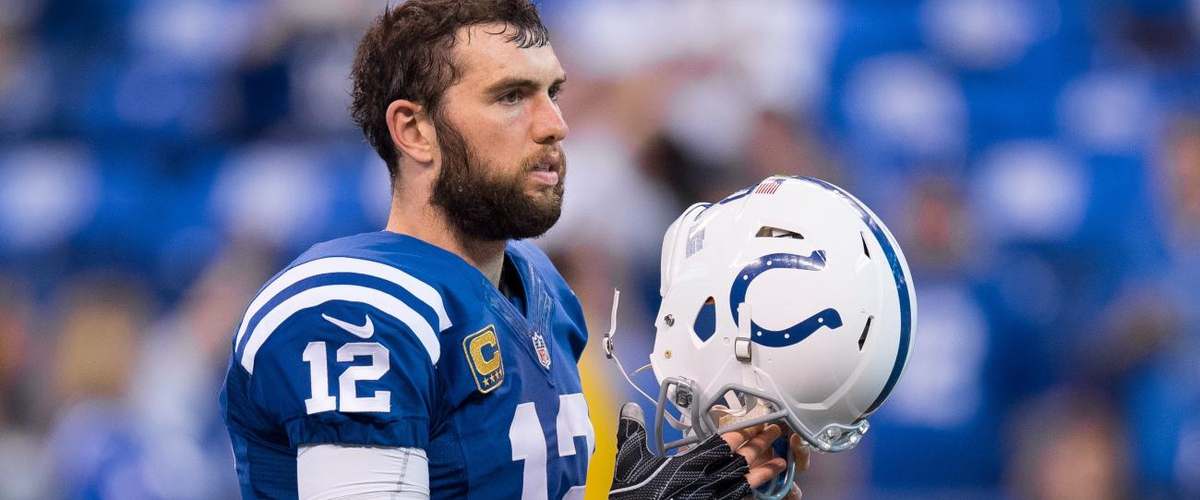 THE QUARTERBACK THAT WILL NO LONGER BE CONSIDERED "ELITE:" Andrew Luck, Colts. Can't keep healthy and he's been shaky at times. Remember, many put him on that same level as Manning, Brady, Brees, and Rodgers just 2 years ago. I just don't see him getting back on that level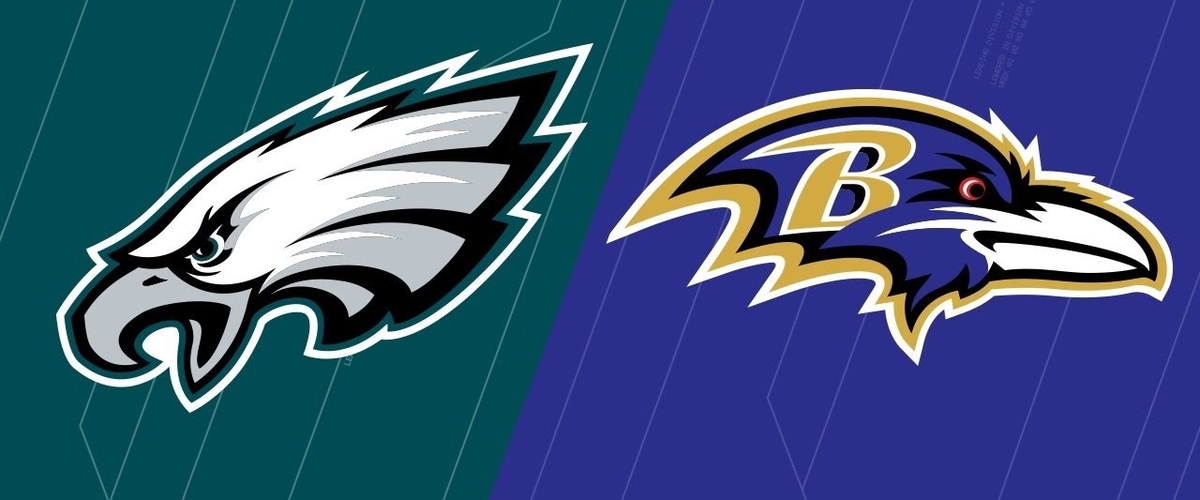 SLEEPER TEAMS IN THE AFC AND NFC: Ravens & Eagles. Baltimore isn't a bad team and really hasn't been since around 1999 and I think the pieces are in place for another run. Philly I had at 9-7 and out of the playoffs, but I can also see them stealing the NFC East and getting deep into the playoffs.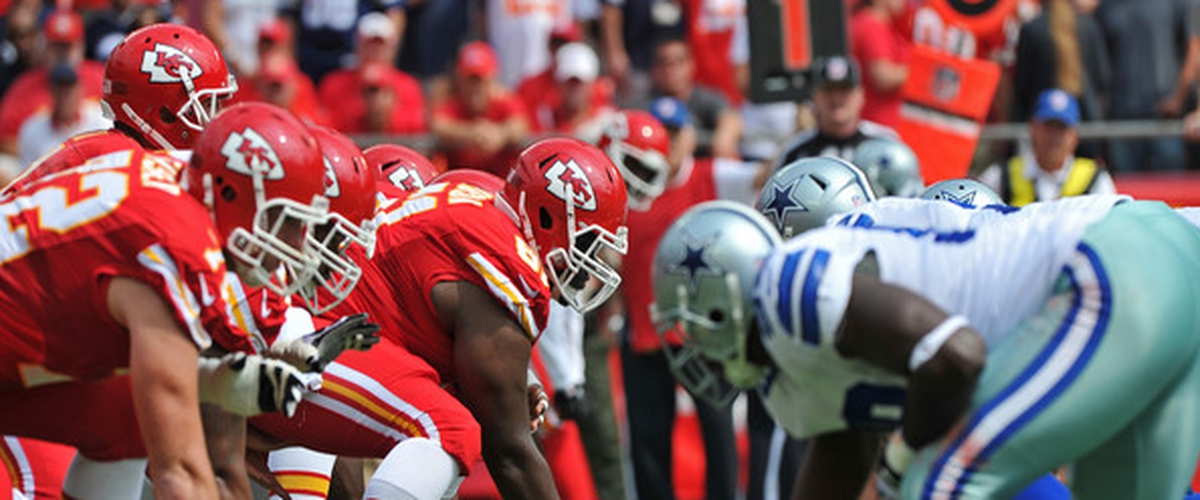 TEAMS THAT WILL FALL BACK TO THE PACK: Chiefs and Cowboys. I thought Kansas City was more lucky than good last year and some of the wins showed it. By the time the playoffs arrived, lady luck ran out against Pittsburgh. Dallas I think had a great stretch by Dak Prescott but I don't know if it will be there especially if Elliott misses six games.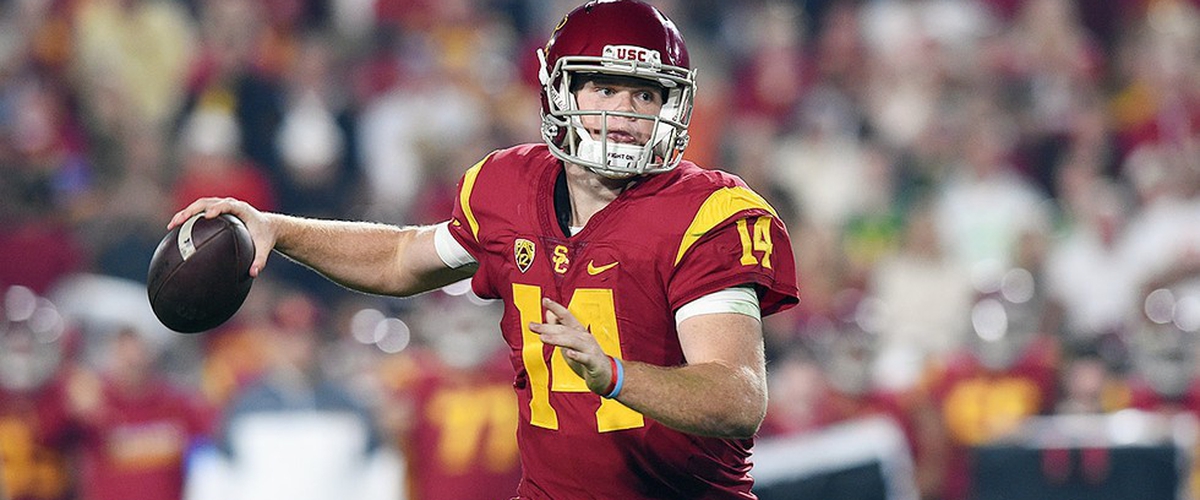 THE WINNER OF THE SAM DARNOLD SWEEPSTAKES GOES TO: The New York Jets. New York would be ideal for the young Darnold on a team that needs a clean slate. However, they are hoping for better results than the last time they drafted a quarterback from USC in the first round.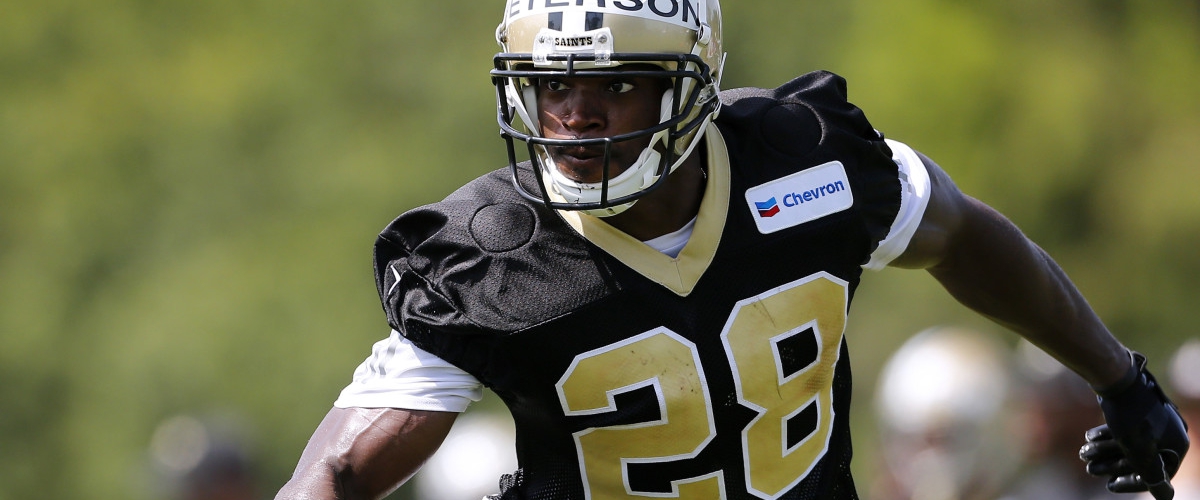 WHICH NFL STAR RETIRES AFTER THIS SEASON? Adrian Peterson. Don't know why I feel this way but if he doesn't have a strong year in New Orleans he probably won't be back in 2018 with any team. I know that's a long-shot but it just has that vibe for AP.
Anyway, that is it for the preview. Let the season begin!
-Fan in the Obstructed Seat