The Obstructed Preview Of The Big 12-2017
The Big 12. The poster boy of ridicule over the last few years. The PlayStation Conference as some calls it given the teams have put up scores resembling to Madden numbers over time. The conference where you can score 50 points and still lose games (and in some cases lose by double digits). The Big 12 cries foul about how they are overlooked when it comes to the Playoff as they have only sent one team in 3 years there (Oklahoma) and they were the #4 seed. People against the Big 12 argue that the lack of 12 teams and no conference championship game stings them. Others point to just having some really horrible teams (Kansas, Iowa State) and they cannot be considered taken seriously (Texas Tech). So with a small conference and some horrid teams, many view the Big 12 as a conference similar to the likes of the American Conference or the Mountain West.
But this was not always the case. If you took a time machine back to around the mid-2000's, the Big 12 had an argument they were THE BEST Conference in the nation. Over the SEC, Big Ten and especially the incredibly weak ACC at that point. Oklahoma and Texas were the dominant ones. Texas A&M, Nebraska, Colorado, Missouri, Oklahoma State, and Kansas State at the very worst were fiercely competitive. Even Iowa State and Kansas weren't horrible (and Kansas had a year where they were Orange Bowl bound). And Texas Tech was ranked #1 in the nation in 2007 at one time. So what went wrong? Texas and their wide eyes & deep pockets wanted to be their own entity away from the Big 12. What did it do? It alienated the rest of the schools.
Good-bye Nebraska. Good-bye Colorado. See you later Texas A&M. Missouri, we hardly knew ye.
So the Big 12 went down to 8 by 2012. Texas was no longer a powerhouse. Oklahoma didn't live up to lofty expectations. Kansas State and Oklahoma State still remained competitive as was Texas Tech early on. But then Kansas & Iowa State fell flat on their faces and fast. The Big 12 tried to make amends by bringing in TCU, a powerhouse that was not in any power 5 conference and West Virginia as the Big East finally collapsed to become the American. The two programs haven't been terrible, and TCU was very close in 2014 to a playoff, but they haven't been as strong as the conference had hoped. After talk on expansion in 2016 and possibly bringing Houston and another school, the Big 12 opted to stay at 10 (though some believed it was pressure by the ESPN co-horts to keep the Longhorn Network going) but have a conference championship. Some think it is silly to have the top 2 teams play instead of both division winners as you can have a chance of a game being played in back-to-back weeks against your opponent, beating them to win the top seed only to lose to them next week and thus making the Big 12 Championship weak already.
And now Oklahoma may be fed up with the Big 12. If they leave, what then? Time will tell on a cloudy future for the Big 12.
Anyway, off my high horse. Onto the preview.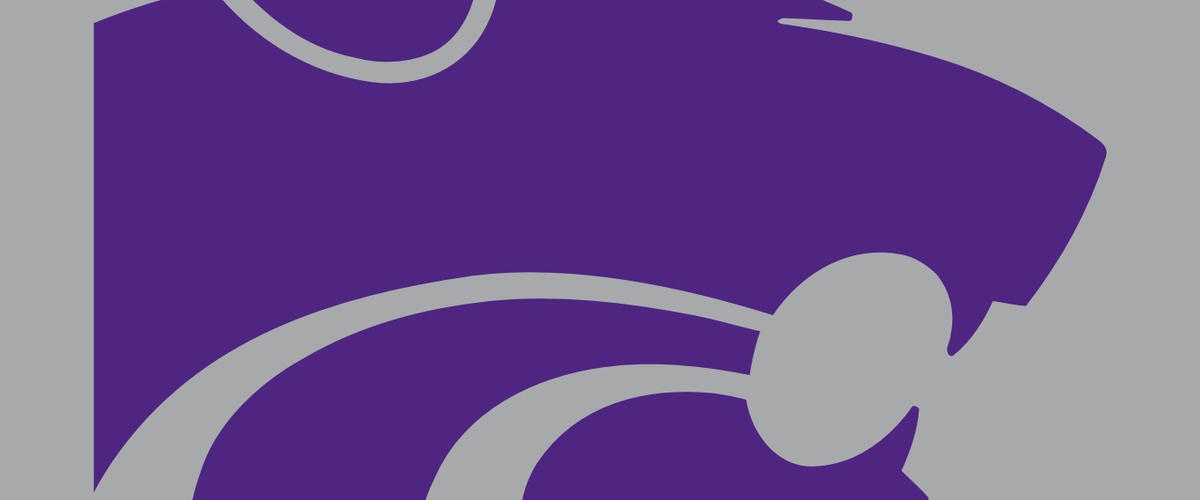 1. KANSAS STATE WILDCATS: Surprised to see the Wildcats up here? The biggest thing for the Wildcats is they have a defense, and without question the best defense in the Big 12. IF the offense can get rolling with Jesse Ertz at quarterback, they should be a national contender. Last year, Kansas State won six of their final seven games after the Oklahoma loss and played strong defense down the stretch in the highly offensive-minded Big 12. Ertz is a dual-threat quarterback, but will have to improve his completion rate (57% last year) in order to get Kansas State to that next level. The Wildcats also have questions in the run game, but look deep with the backs. Defensively, Kansas State returns 6 but loses Jordan Willis. However, they do have depth on the line including 3 starters there. If Reggie Walker continues his trend upward, the loss of Willis won't be as impactful. The secondary is also loaded despite having the 2nd to last passing defense in the conference, but many think that will improve with them being upperclassmen. But like the rest of the Big 12, they will have their work cut out. The linebacking crew will be new, but experienced. So it may be an interesting thing to see what the Wildcats do on defense, but they still seem to be a stout bunch. The Wildcats have a schedule that is favorable this year, including a major home tilt with Oklahoma that could decide a spot for the Big 12 conference championship. The two major road tilts will be Texas and Oklahoma State. So it will be very interesting to see how things pan out. BEST CASE RECORD: 11-1 WORST CASE RECORD: 6-6 MY PREDICTION: 10-2 Never never never look past Kansas State. If the offense gets strong and the defense remains at the top including an improved pass defense, the Wildcats could be in the mix for Playoff football.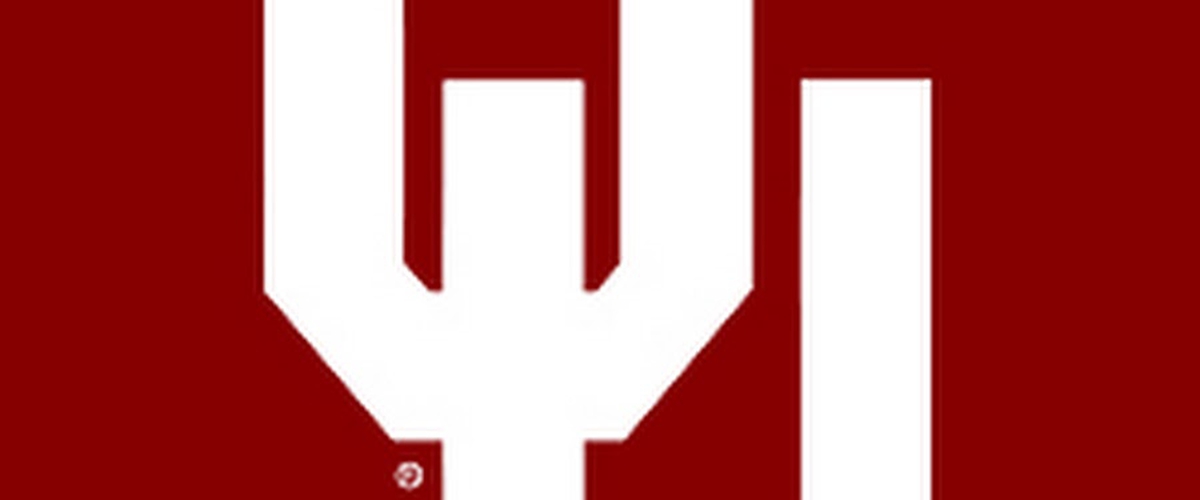 2. OKLAHOMA SOONERS: Before I get the book thrown at me for having the Sooners NOT being in first place here, let me say I can see them winning the conference AND making a playoff spot. On paper at the end of last year, the Sooners looked prime for a national championship push in 2017. But two major things happened: 1. Baker Mayfield got arrested and 2. Bob Stoops retired. Now say what you want with Mayfield, who is one of the best quarterbacks in the nation AND will not miss any time for the arrest, but it probably does have an effect. That said, the Sooners bring 9 starters back on offense and have Lincoln Riley, who is becoming an offensive genius while keeping the tradition of Sooner running backs with Abdul Adams and Rodney Anderson leading the way. In front is a line that returns fully. On defense, the Sooners will have 6 returning, but a key concern is the line as there is no starters returning there. If there isn't a pass rush the secondary, which is good, will have issues all year. The Sooners will have to get better in stopping the run as well, as the defensive line will have to make sure they step up so it will be all on the line for the Sooners, which you can make an argument is going to make or break them for the playoff. The schedule for Oklahoma is actually not as easy as it was last year. Their rematch with Ohio State is in Columbus while they have K-State and Oklahoma State on the road. And you have the Texas game which is always a fight. I don't know if the Sooners will end up with an undefeated conference mark this year, but it is still possible. BEST CASE RECORD: 12-0 WORST CASE RECORD: 8-4 MY PREDICTION: 9-3. Sooners struggle in Ohio State, and Kansas State and may get tripped up in Bedlam at Stillwater. I still think a 2nd loss hurts the Sooners from a Playoff.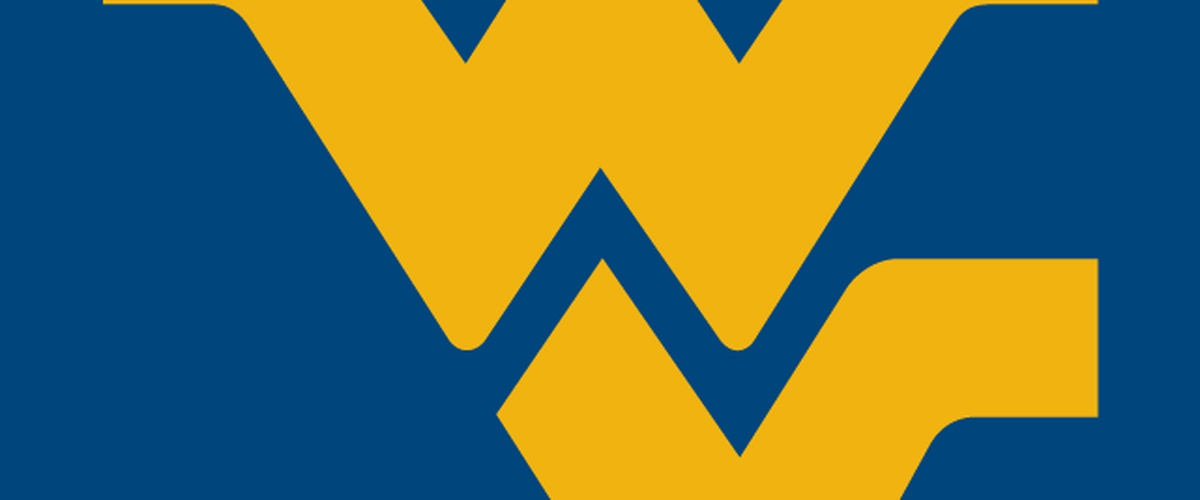 3. WEST VIRGINIA MOUNTAINEERS: This may be a huge year in the sense of West Virginia's impact to the Big 12. If the conference is to move forward, the Mountaineers will need to take that next step that they looked to have done before Oklahoma ran them into the ground last year up in Morgantown. And West Virginia needs to show the conference they can fill one of the gaps that was left by one of the teams that split. Depending on who you talk with, the Mountaineers are primed to be a huge factor in the Big 12, or a middle-tier squad. For everybody's sake, West Virginia needs to be the former. But a new quarterback, Florida transfer Will Grier takes over. Grier was a highly touted quarterback for the Gators (much like others) but a PED scandal doomed his time in Gainesville. But if he is rolling, they should be fine on the offensive end with Justin Crawford running the ball and the Mountaineers strong running attack. So they will put up points. The questions will be on defense as only three return. The linebackers and safeties are fine, but an entire defensive line needs to be replacing and the cornerbacks will also be replacing. The good news is here are seniors that will be taking over most of the spots and juniors as well. A lot of praise goes to Tony Gibson, the West Virginia Defensive Coordinator, for numerous reasons, but this will be a tough task for him. But I think they will get better as the season continues. West Virginia has a unique start with two games against Virginia Tech and East Carolina before conference play begins. It is fine until the last 3 games of the year where they travel to Kansas State, host Texas, and then travel to Oklahoma for what may be a possible conference championship spot. If they can finish strong, things will be very interesting in the Big 12. BEST CASE RECORD: 11-1 WORST CASE RECORD: 4-8 MY PROJECTION: 9-3. West Virginia continues to make big strides, but still not enough to be on the same level as Oklahoma.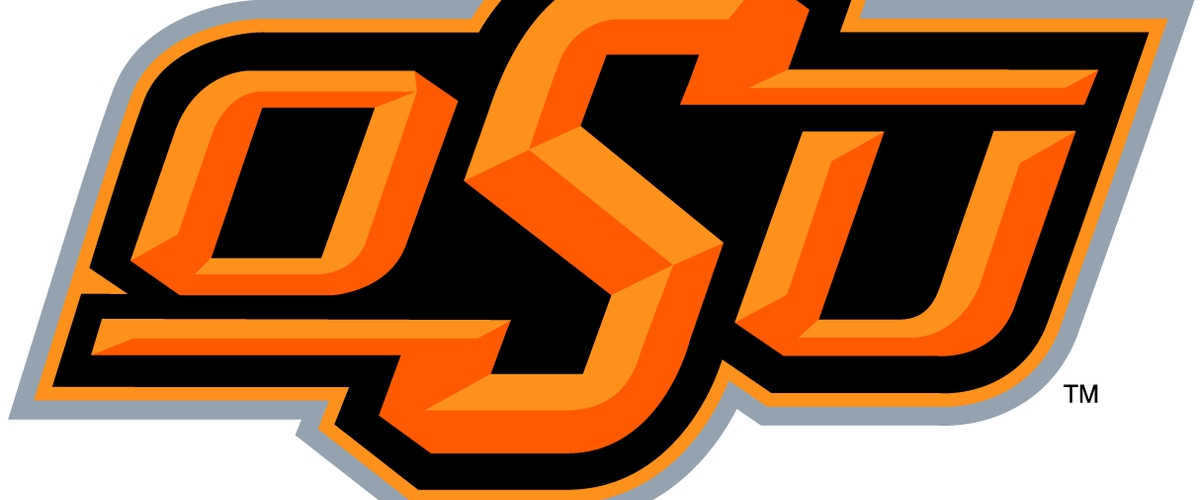 4. OKLAHOMA STATE COWBOYS: In a similar fashion to their Bedlam rival, I can see the Cowboys win the conference AND even get a playoff. And in similar fashion to West Virginia, this year has strong meaning to Oklahoma State. If the Big 12 folds in the near future, Oklahoma State has to show they are just as legit as Oklahoma for the SEC to take them in (which may be that one thing keeping the Sooners from leaving as is). Mason Rudolph doesn't get the same hype as Baker Mayfield but he is just as good and Rudolph has the same type of weapons as Mayfield does in Norman and the Cowboys too have a lot of players coming back on that side, including Justice Hill, their stout running back, Jalen McClesky, who is becoming more and more of a legit threat, and James Washington. But much like the other Big 12 teams, the issue for the Cowboys will be defense. They return 5 starters but only one on the line and at linebacker. But many view the line as a strength with the athleticism and quality. So there may be an actual upgrade here. IF the cornerback play can jump up (two sophomores AJ Green and Madre Harper look to be the starters), then Oklahoma State will figure in the Big 12 race. The Cowboys have a rare non-conference non-power 5 tilt with South Alabama on the road and then at Pittsburgh, which will not be easy. And then in late October two back-to-back tilts at Texas and West Virginia before their Bedlam battle (which is NOT the final game this year), but if they can survive those games, they will have to avoid a game that could be a trip-up at Iowa State (that sounds familiar) if they don't pay attention. So this year will not be forgiving for the Cowboys. BEST CASE RECORD: 10-2 WORST CASE RECORD: 5-7 MY PREDICTION: 9-3 The schedule is deceptively tough, but if the Cowboys can muster through that late schedule, they should have a good bowl, perhaps a possible New Year's Six game. The key game may be that West Virginia game.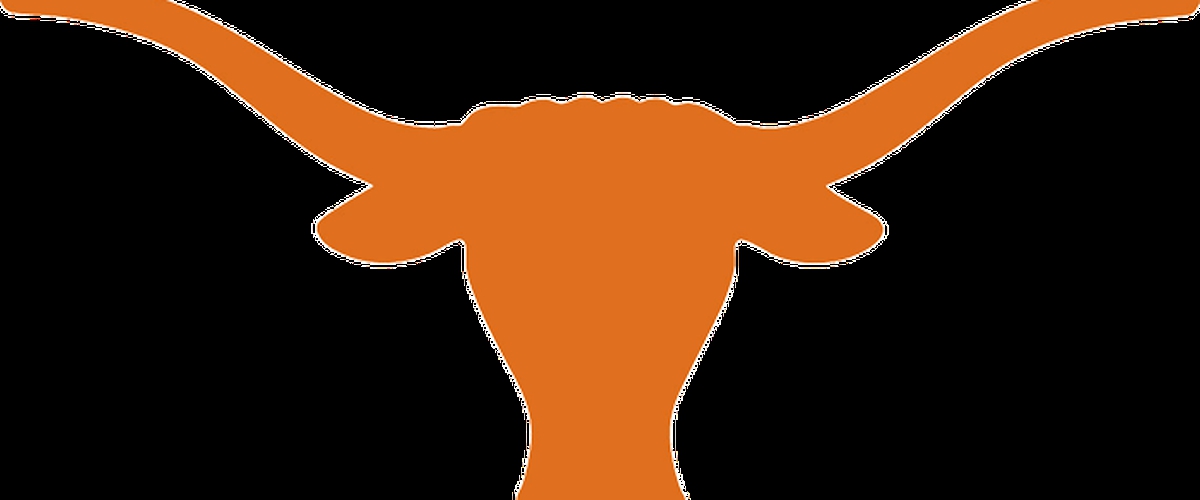 5. TEXAS LONGHORNS: Forgive me for not buying into the whole bit that the Longhorns will automatically flip the script and return to national prominence overnight. I know Tom Herman is a good coach and there is plenty of talent on the Horns, but it may take Texas a short time at least to right the ship. There is plenty of talent on the offensive side and with Herman now, who is an offensive genius. Shane Buechele is a great, young quarterback and Chris Warren III is going to be a stud and the talent at receiver is loaded with a stout line returning. So in this case, many have every reason why Texas can be good. The defense however? Todd Orlando has his hands full. Yes, they bring a load of starters, but is that a good thing for a defense that didn't finish higher than 75 in any major category? The is talent there, don't get me wrong and Orlando is a quality coordinator for sure, but it may take a year for all the Longhorns to get in the right system so I don't think this is the conference to make those adjustments. Texas will have a schedule that WILL get them back into a bowl game and maybe fight for a Big 12 Championship spot, but there are some games that they may just be outplayed in (USC, Oklahoma), and has a late tilt at West Virginia that may decide a lot of pieces for the conference. BEST CASE RECORD: 10-2 WORST CASE RECORD: 7-5 MY PREDICTION: 8-4 I think the Longhorns are on the right track, for at least a year, but the recruiting this past season wasn't too hot after how it handled the Charlie Strong firing. I don't see Texas getting past national powers USC, Oklahoma, and even West Virginia and think there is a trip-up game with TCU.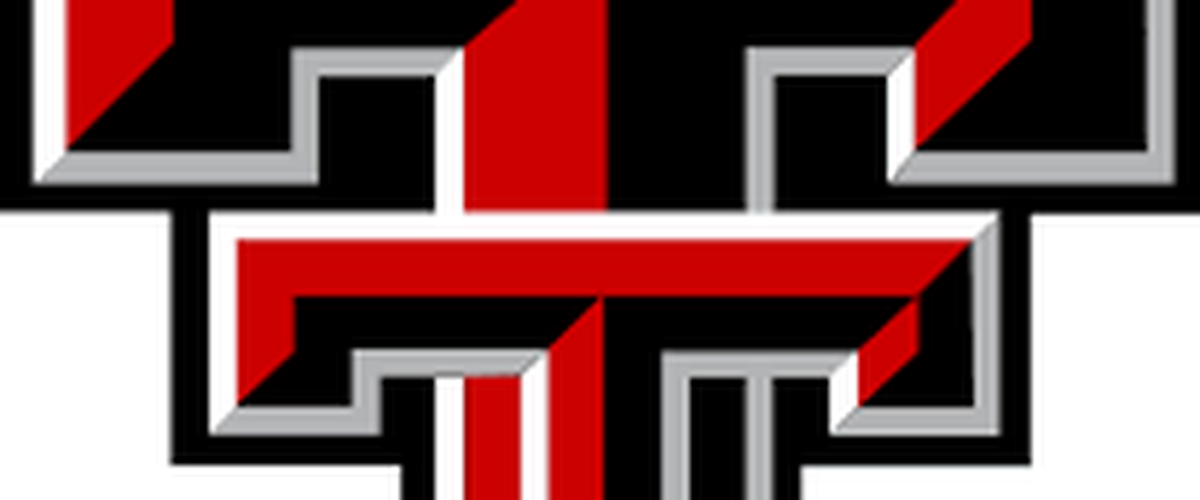 6. TEXAS TECH RED RAIDERS: Perhaps no head coach in the nation is more maligned and in trouble of losing their job more than Kliff Kingsbury. He has been praised for his offensive ability, but consistently and equally ripped for his defenses being THE WORST in college football in the past 4 years. I still say it is the offensive schematics of the no-huddle that fatigues the Red Raiders defense. And if you want proof, look the Red Raiders facing TCU where they played more ball control offense and ran the ball while the defense made some key stops and played well. Then a few weeks later around and lost by 56 to Iowa State doing their same old "strategy." But there is a quarterback change as Patrick Mahomes has gone to the NFL. Will Nic Shimonek keep the pace that Mahomes left or will the Red Raiders end up having some offensive woes? I think the Air Raid offense is one that can hide some weaknesses of quarterbacks so it will be more of the former. But if the latter happens, will Kingsbury use more of the run game or will he "die trying" to get the passing game going? If Kingsbury want to stay around Lubbock, that offense has to be more reliant on the run. If not, the defense, which only returns 5, will continue to be worn out and thumped, giving up 60+ points on what felt like has been habitual the last 3-4 years. Like always, the Red Raiders will put up scores more resembling their basketball counterparts, even with their out-of-conference schedule as is (Eastern Washington, Arizona State, and Houston). But if the likes of Oklahoma, Oklahoma State, Kansas State, and West Virginia bully the defenses and run the ball like they can, it won't matter home or road how the Red Raiders play and I don't see Texas Tech getting much better on defense. BEST CASE RECORD: 8-4 WORST CASE RECORD: 2-10 MY PREDICTION: 6-6. I think Texas Tech will be a LITTLE better on defense and they have some teams coming home and they may not be as talented as they were in the past and Kingsbury will use his running backs more. Don't know if it will keep him in Lubbock for 2018 though.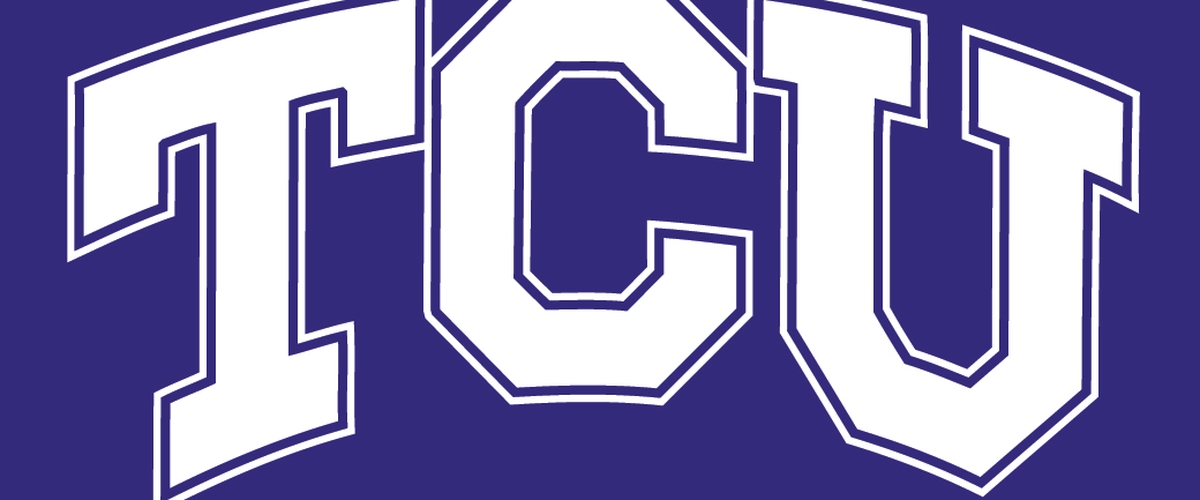 7. TCU HORNED FROGS: It just seems to me TCU is going backwards ever since they were snubbed from the Playoff in 2014. I get it that unless you're Oklahoma, Alabama, or Ohio State, you cannot retool right away. But whether it is a mix of teams improving and TCU falling, things aren't as high as they were in Ft. Worth. Simply put: Kenny Hill has GOT to get better as he was very turnover prone. Adding on the receivers were problematic with the most drops in the nation. It is why they had some embarrassing home losses to Arkansas, Texas Tech, Oklahoma State, and Kansas State (the latter two being beatdowns) and having a near embarrassment of epic proportions against Kansas. If Hill continues to make the same mistakes and not grow up, something that plagued him at Texas A&M, TCU will continue to be a middle-tier squad. And more pressure will mount on Kyle Hicks in the backfield to get better. On defense, the Frogs took a massive step back as they were bullied on the line last year as the speed was there but not the size. They were a middle-of-the-pack group but in the Big 12 that means they were horrid. TCU was one of the rare groups that prides themselves on defense but last year wasn't that year. It may take another year before the Horned Frogs get back to that style that Gary Patterson likes. The secondary may be their strength with 3 starters returning, but it will depend if the line pressures the quarterbacks that just rule the roost in the Big 12. TCU has an intriguing schedule with a road trip at Arkansas in the 2nd week (Arkansas beat them last year) and then they get 3 very tough games in a row of Oklahoma State (road), West Virginia (home), and Kansas State (road) to start conference play. If they strike out early on all three teams, it may be a very long year in Ft. Worth even as the schedule gets smoother because even the road games at Iowa State and later Texas Tech (which is right after a roadie at Oklahoma) could actually put the Frogs out of a bowl game. BEST CASE RECORD: 9-3 WORST CASE RECORD: 3-9 MY PREDICTION: 6-6 TCU may strike out with those three before, but the inconsistencies of the others may keep them in for a bowl berth.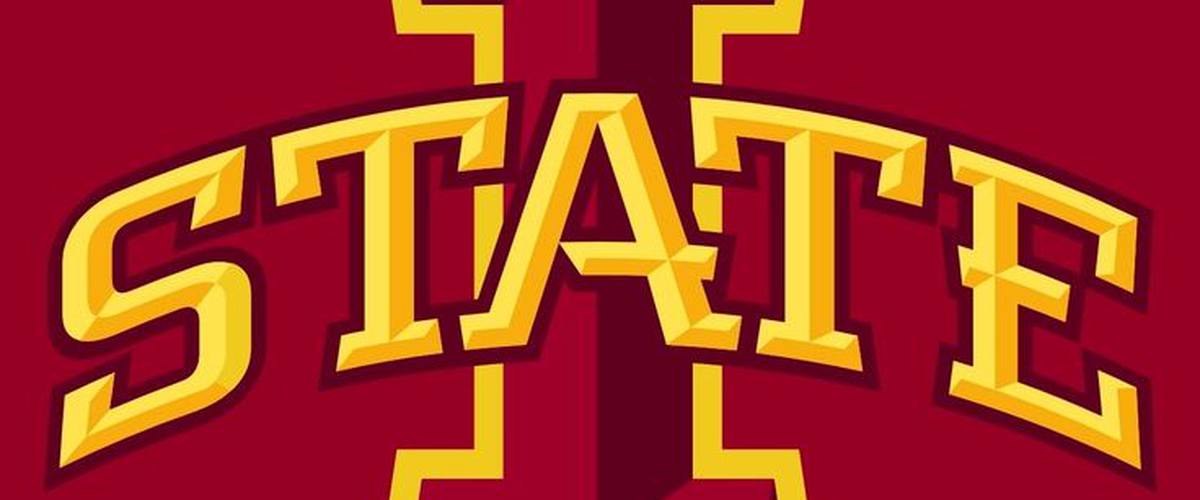 8. IOWA STATE CYCLONES: You do wonder if the Cyclones are on the verge of turning the corner with being more competitive. They were getting there last year. They were competitive against the likes of Oklahoma, Kansas State, Oklahoma State, and Baylor. So can they continue that upward trend? Well, yeah. Jacob Park could be an underrated signal caller for the Cyclones as he finished strong winning two of the final 3 games of the year (granted, Texas Tech and Kansas) and he put up fights with Kansas State and Oklahoma in the process. So with a full season to be the starter, things may be interesting in Ames. He will have talented players around him and being in the Big 12 they could put up points and yards. The only question may be on the line but they got a grad transfer in Dave Dawson and a return of Jake Campos so the right side is strong. But the left side will be a major question mark. If the Cyclones defense takes strides, and many think they will, this could be an underrated squad but they are still young and not as deep as others in the conference, especially at defense as they are going to try Joel Lanning at quarterback at linebacker. The defensive line is hopeful to improve with JUCO players up there and look hungry to get better. The Cyclones will have some favorable home games to make some noise of possibly getting to a bowl game but will have to take a win somewhere for that chance to happen. Akron is a rare road trip and may make up for their home tilt with the Hawkeyes, but conference play will not be forgiving with visits to Oklahoma, Kansas State, and West Virginia. Either Texas Tech or Baylor is their best shot. BEST CASE RECORD: 8-4 WORST CASE RECORD: 3-9 MY PREDICTION: 4-8 Iowa State is on the right track and will put up some fights but still be a year or two off.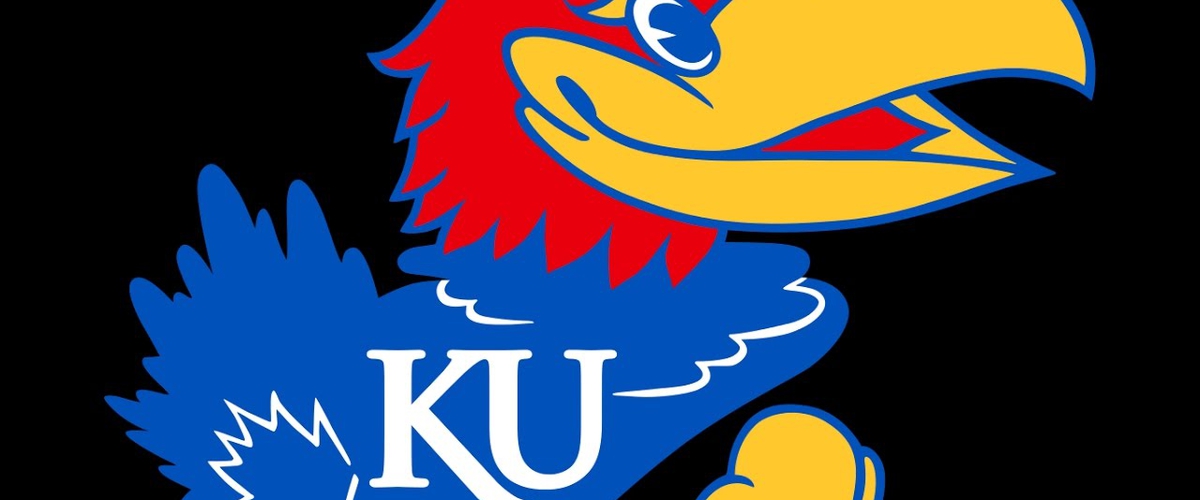 9. KANSAS JAYHAWKS: Maybe, just maybe Kansas looks to have a direction of going up. It may take them a while to get where they need to be, but it is a start somewhere. Last year they finally ended up winning a conference game albeit against the maligned Texas squad at that point and probably had incredible pressure because of Charlie Strong's job. The big question will be if the Jayhawks find a quarterback, whether that is Peyton bender, or Carter Stanley. Either way, Kansas's passing game was not half bad despite a 2-10 record last year. Of course not hot especially in the Big 12 where they ranked 9th. But both quarterbacks seem like a good fit. If coach David Beaty can end up with a running game behind whoever the quarterback is, the passing game can only get better. And the Jayhawks bring back experience at the line so in benefits all involved for the offense. Defensively, the Jayhawks were #1 against the pass last year but you have to attribute some of that as games were out of reach and teams did not want to run the score up and the secondary was a veteran bunch. 4 are gone and I don't think teams will wax Kansas as much as it has been in the past, but if the defensive line can rush the quarterback like Dorance Armstrong Jr. can do, it may not be as much of a drop as what people look at them. While Kansas doesn't have a lot going for them, they COULD actually end up trying to get a bowl game in 2017 with their schedule. There is no power 5 team for an out-of-conference match and have a couple of home games they could possibly win (Baylor, Texas Tech) and could put up a fight with a few others. BEST CASE RECORD: 6-6 WORST CASE RECORD: 2-10 MY PREDICTION: 5-7 The bottom half of the conference is very weak and it isn't out of the realm the Jayhawks beat a couple of teams (PS-why Iowa State is ahead of Kansas is in part because Iowa State will have a better conference record than Kansas).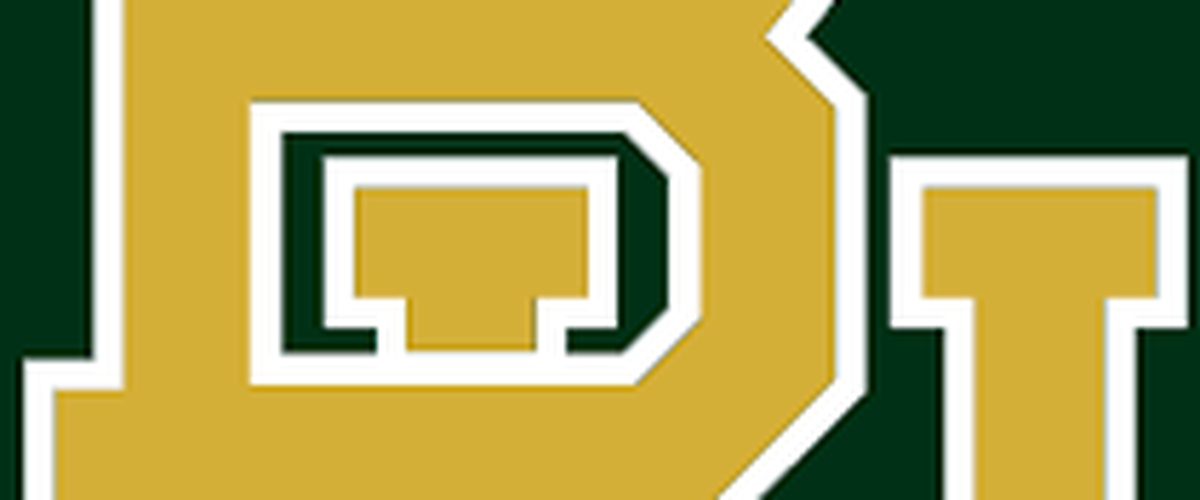 10. BAYLOR BEARS: Maybe I am too harsh on this one, but it feels like the Bears are a sinking ship ever since the scandal broke out and Art Briles got the axe and then Baylor fell into a tailspin last year, losing their final six regular season games. It wasn't much of a surprise as injuries and somewhat of a lack of talent took its toll on the Bears. So the question begs if Baylor can get back on track. Honestly i don't think so, at least not in 2017. Baylor seems to want to use a few more plays of having the tight end and a fullback to mix things up. But the question may be, do they have the right layers to fit the scheme that Matt Rhule wants? My guess is no. Now, if the Bears line holds up, it may be a different story. But I am not sure if they are. Defensively it may look to be a long year in Waco, though the line may not be as bad. But they got to stop the run far better than what they have done and they may, but the secondary may be the issue here as they are very young and inexperienced. And in the Big 12 that is a gaping hole. Baylor once again, will have that favorable out-of-conference schedule with Liberty and UTSA at home and then a Duke team that isn't as strong as previous years. And then they get slammed with quite possibly the top 5 in the conference of Oklahoma, Kansas State, Oklahoma State, West Virginia, and Texas, all possibly better than last year and all but one that Baylor lost to last year. Adding on I don't know if they are as better as Iowa State right now. BEST CASE RECORD: 7-5 WORST CASE RECORD: 3-9 MY PREDICTION: 4-8 The days of RGIII, Bryce Petty, and even Seth Russell are over. The team is in transition and may take a year or two before they are going to be competitive once more. That is, if they don't get slammed by the NCAA.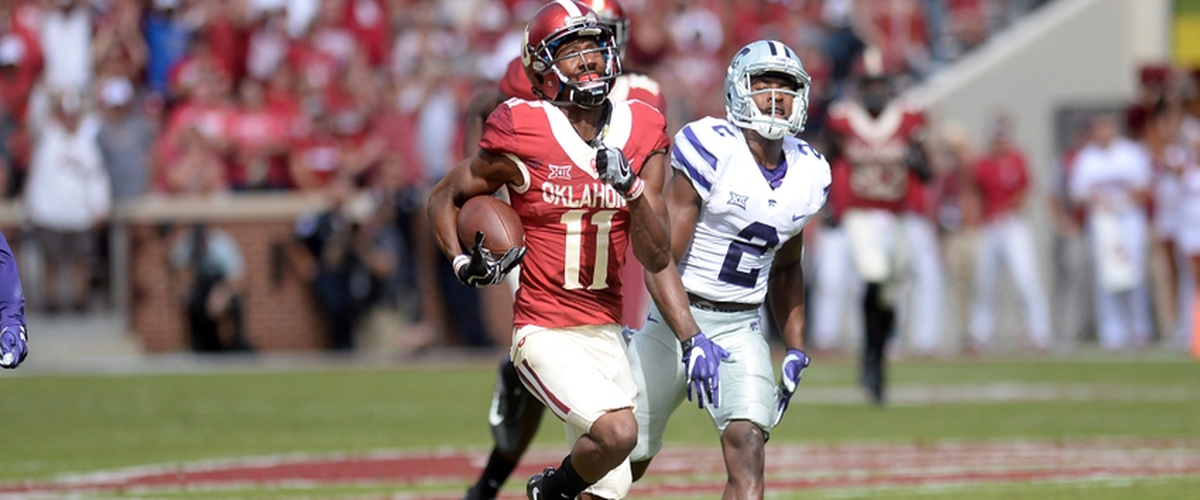 BIG 12 CHAMPIONSHIP: KANSAS STATE VS. OKLAHOMA: I do have the Wildcats beating the Sooners in the regular season and I think homefield plays a part there. But this is in Dallas and the Sooner faithful will pack JerryWorld. I also think the Sooners will be riding a revenge streak on Kansas State that could possibly have costed them a playoff spot, the ultimate reason why the likes of Baker Mayfield stayed one more year to get back for a shot. And I think Oklahoma will try to not only beat Kansas State, but DEMOLISH the Wildcats in the process. I don't know if they will do that, but they may play like a team possessed to see if they can sneak in with two losses. But will the committee go for it? OKLAHOMA 41, KANSAS STATE 24
TOP 5 QUESTIONS FOR THE BIG 12: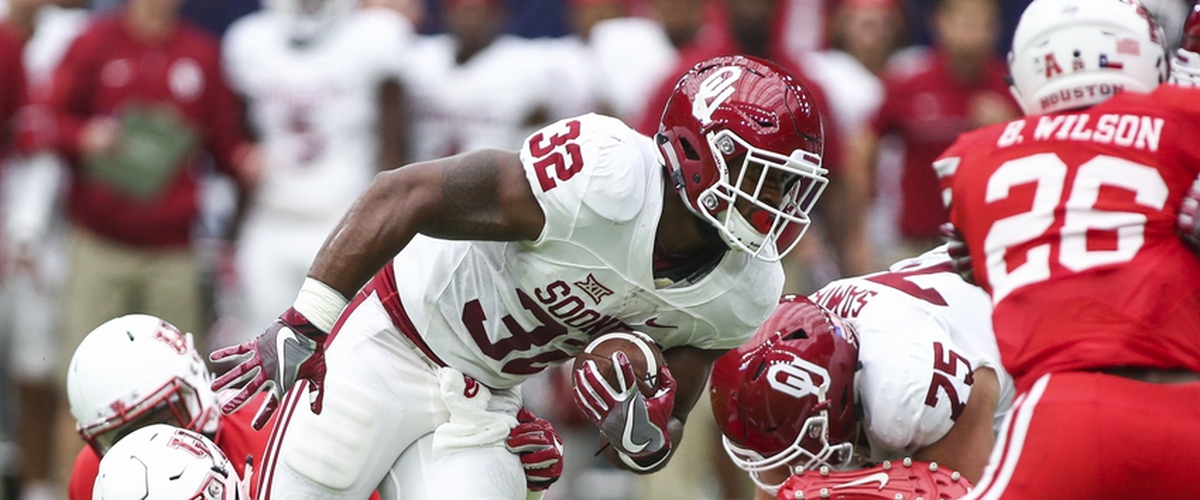 1. DID THE BIG 12 MAKE A HUGE MISTAKE OF NOT INVITING TWO TEAMS TO JOIN THE CONFERENCE? Yes. I don't think it makes the Conference Championship Game as legit if there was. It seemed like the other conferences abide by the rules of making sure there were 12 teams and the Big 12 went tough poop to the others because they felt screwed in 2014 and 2016 (and to a lesser extent in 2015 when Michigan State jumped ahead of Oklahoma because of the of the championship game). But it seems like Texas is holding those cards to make sure the conference remains as is. And that has now gotten Oklahoma looking elsewhere and hoping for an invite from the SEC. It is the same thing that drove Nebraska, Colorado, and Texas A&M out of the conference. And it may be the death blow for the Big 12 as is.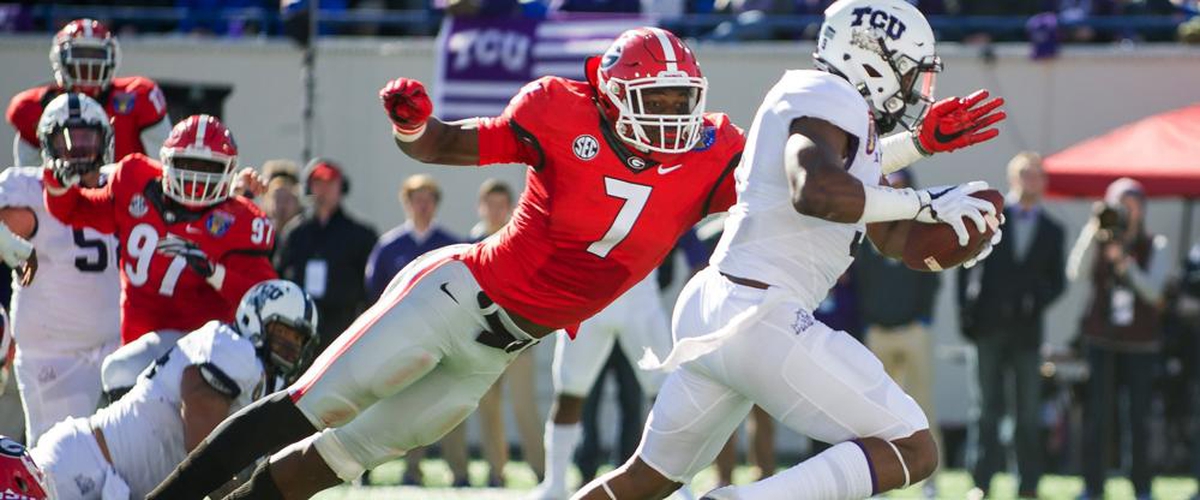 2. WITH ONLY 10 TEAMS, DOES THE BIG 12 CHAMPIONSHIP SEEM "WEAKER?" Yes. And here is why. Let's say for argument's sake Kansas State runs the table and goes 12-0 and plays 10-2 Oklahoma (who lost to Kansas State obviously) and Oklahoma beat Kansas State. Then you add in a 1-loss Big Ten, ACC, SEC, and PAC-12 champions, those teams will end up being in the Playoff. OR if let's say Oklahoma went 11-1, lost to Ohio State, who wins the Big Ten and the SEC, ACC, and PAC-12 still have 1-loss champs, and the Sooners beat possibly a 9-3 Texas team twice, it does not hold up for argument for the Sooners to get a Playoff. I mean the best thing right now is that you have parity of the PAC-12 where a playoff spot could be on the line with USC or Washington, maybe the Big Ten with a possible 11-1 East Division winner, and maybe 11-1/12-0 Wisconsin team so that may be a winner take playoff spot. And the ACC may have a similar thing happen too. And we know Alabama is always at the forefront of the SEC but there is hope at Georgia perhaps. So there is a chance the Big 12 gets left out in the cold again.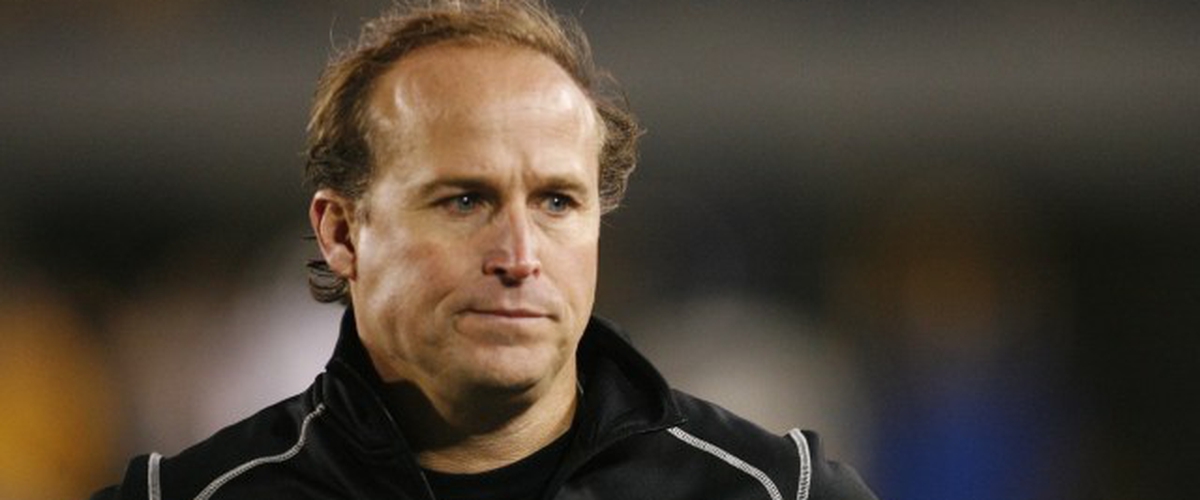 3. BESIDES KLIFF KINGSBURY, WHO COULD BE ON THE HOT SEAT IN THE BIG 12? Ironically, the Big 12 may have the most coaches that are safe outside of Kingsbury. IF by any chance Dana Holgorsen has a 6-6 season or less, he could be in major trouble as the Mountaineers have not shown a lot of consistency under his watch. Last year was a sign of hope for Holgorsen and West Virginia in the Big 12 of maybe being that strong contender the conference hoped, but if they fall apart this year, I can see a change there. And while the jobs of Lincoln Riley (Oklahoma) and Tom Herman (Texas) are safe now and will be for at least 2 years, any slip-up where the teams aren't in contention nationally by mid-October and the natives will be restless.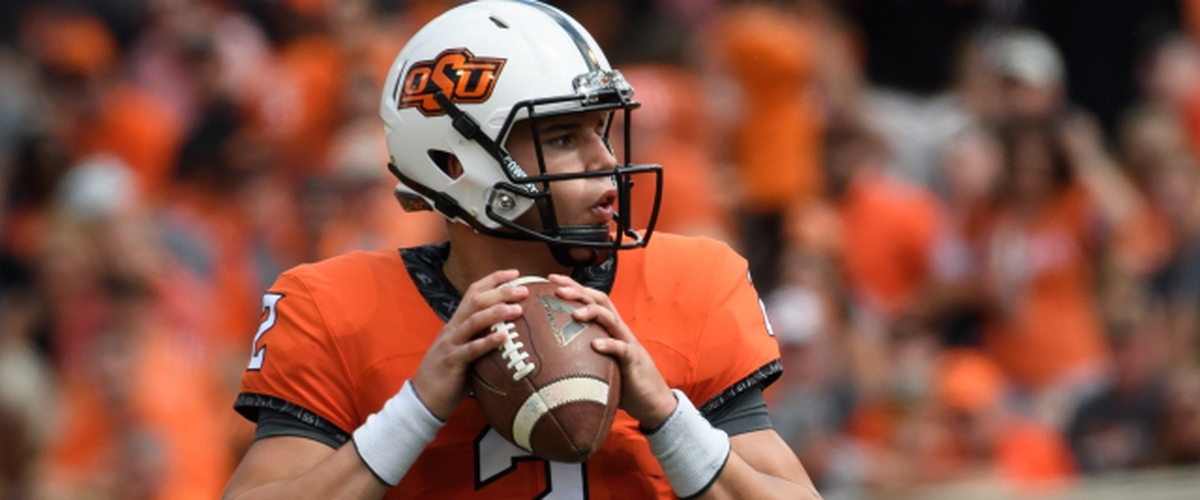 4. IS OKLAHOMA STATE LEGIT NATIONALLY? The Cowboys are that team I am just waiting to see explode. They have been at the front of the conference over the past 6-7 years but it always seems there is that one moment they get tripped up and it dooms their season in terms of a national championship. We remember the Iowa State upset in 2011. Had the Cowboys won that game, it was Sugar Bowl for the national title against LSU. A couple years later, a bad defeat at West Virginia took them out of any talk as the Mountaineers were not hot that year. We can talk about the loss that wasn't with Central Michigan and then those deflating ones against the Sooners. The Cowboys to me are like what Georgia is with the SEC and Wisconsin is with the Big Ten. Something always happens that keeps them from taking that next step. And for the Cowboys, it is vital they do, not just for them, but for the Big 12 as they don't have the same depth of teams like the Big Ten or the SEC do.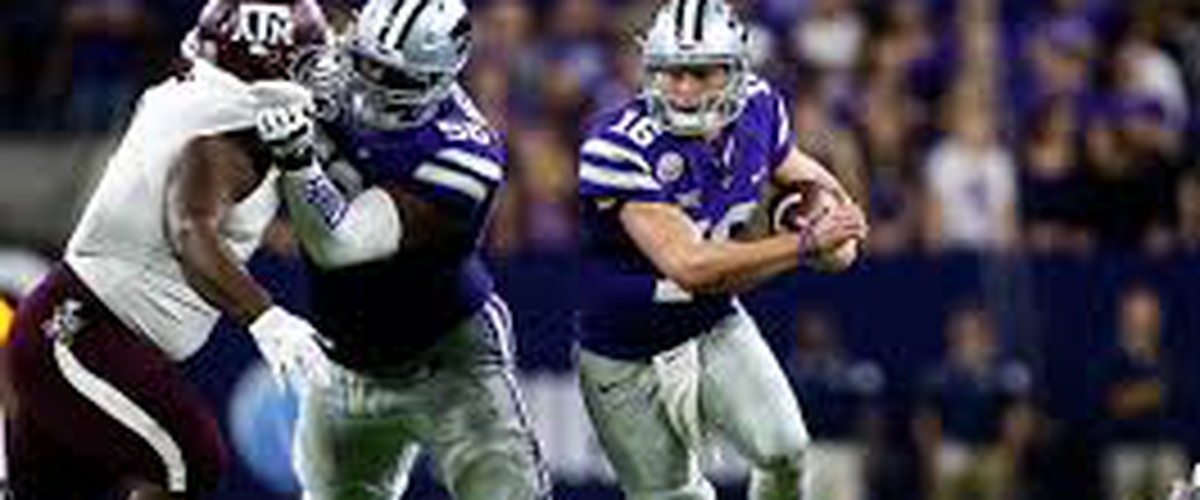 5. WILL THE BIG 12 BE AROUND IN 5 YEARS? If the Playoff expands to 8 teams, yes. If the Big 12 expands to 12, yes. But if Oklahoma feels snubbed by the playoff committee once more (and they might again this year), then no. And if that is the case, you can see the Big 12 go belly up. And Texas won't save them. And I think it is one more straw for the Sooners before they talk with the SEC about being its 15th member. And that means we will have a major domino effect once more of college realignment. So I think the answer is no. But who am I to say?
NEXT WEEK: Major bowl and Playoff predictions!
Previous entries:
-Fan in the Obstructed Seat