The Obstructed Preview Of The Big Ten-201
Until bowl season, the Big Ten, not the ACC, was regarded as the best conference with college football as Michigan, Ohio State, Penn State, and Wisconsin were near the top of the nation in what seemed like every week. And for many, especially in the Big Ten, it felt like order was restored after numerous down years. So this year, it looks to be another dogfight to be crowned as Big Ten Champion, which, as we found out, may not matter too much if you have 2 losses and beat a playoff team with one loss (in the same conference). But this year I think order will be restored to that as well.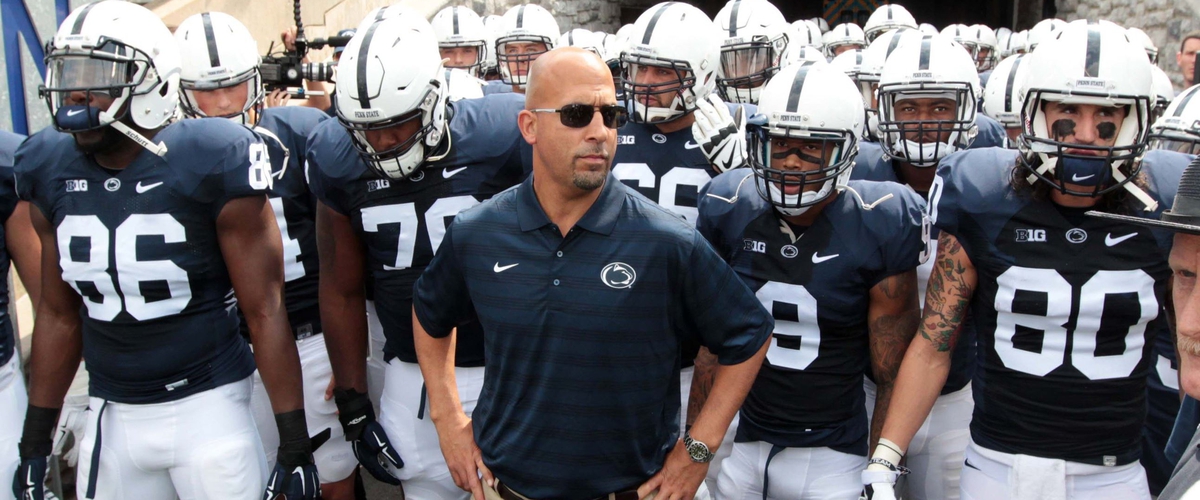 The Big Ten East looks to remain the powers with Michigan and Ohio State while Penn State is back on the map. Michigan State is hoping that 2016 was an aberration and a fluke while Maryland hopes to improve from a bowl berth. Questions abound at Indiana with Kevin Wilson being fired. And Rutgers hopes to at least score a touchdown at least once against Michigan, Michigan State, Penn State, and Ohio State (the Knights were outscored 224-0 by those 4 teams).
The Big Ten West looks to be a dogfight among five of the teams. Wisconsin leads the way with their running prowess and their physical defense. Iowa's defense looks to bully teams again. Nebraska may have a turnover rate on offense, but hopes the new players are more suited for Mike Riley's offense. Northwestern could be the surprise with their offense and improving defense. The Boilermakers and Illini are just trying to establish anything as they have been futile in the Big Ten for too long.
BIG TEN EAST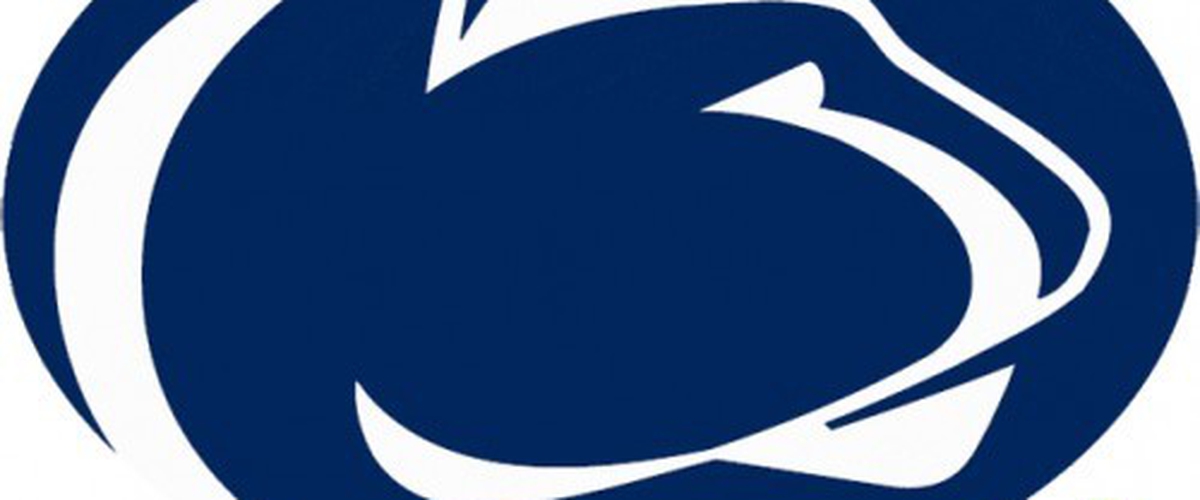 1. PENN STATE NITTANY LIONS: Penn State surprised a lot of people last year with the Big Ten championship and the Rose Bowl appearance (and many were angry they were passed over for the playoff). And this year they look to get better with bringing 10 starters back on offense and 6 on defense. But where Penn State succeeded wasn't just because of Saquon Barkley, but Trace McSorley, who really gave the Nittany Lions something they have really lacked since, well, Kerry Collins: consistency. If he gets better (and he should), the Lions could really do some damage on a national level. But where the question will lie is the defense, notably the secondary as Penn State lost corner John Reid likely for the season in spring practice. But if the defense matches up well and they can establish a pass rush with the guys that are taking over. Penn State's schedule of course has Michigan and Ohio State on it, but Michigan is in Happy Valley and probably a night game while Ohio State is a week later in Columbus. But there are three games that could also have significance. A revenge game for the Nittany Lions against Pitt September 9th. And then roadies at Iowa and Michigan State, who are both looking for payback after the beat downs last year. But overall Penn State's talent could probably win over those games. BEST CASE RECORD: 12-0 WORST CASE RECORD: 7-5 MY PREDICTION: 11-1 Penn State's offense may be too much to handle for teams and the defense isn't that inexperienced.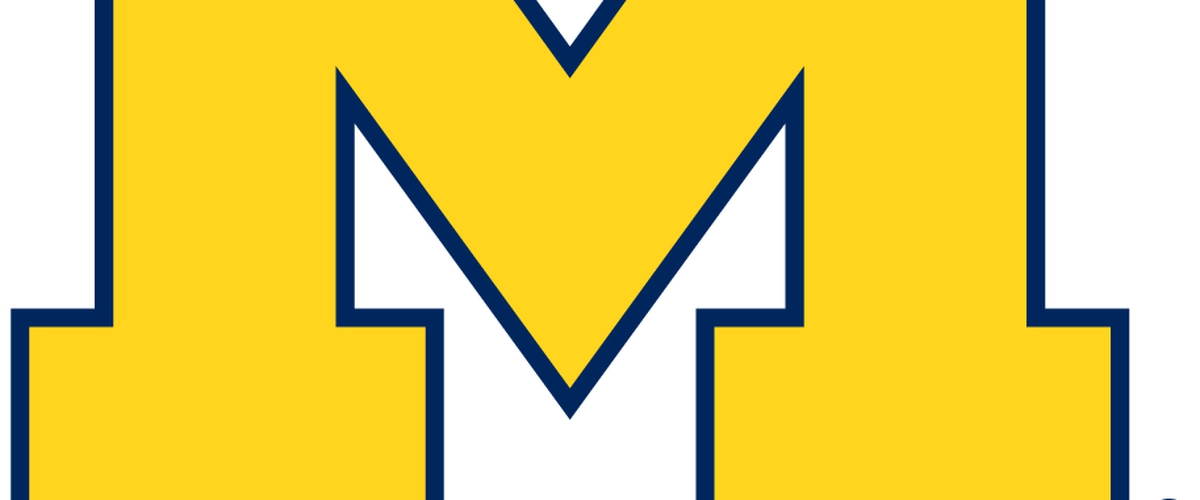 2. MICHIGAN WOLVERINES: People are looking a little down at Michigan in 2017 in part because of losing a lot on both sides of the ball, notably defense as it has 1 returning starter. But the one thing to take account is that the returning players have a wealth of experience as Jim Harbaugh put them in key times of big games. Rashan Gary is a beast ready to have a breakout year. And the rest are very talented with a nice wealth of experience, even for a young group. On offense, the Wolverines still have Wilton Speight at quarterback though there isn't a wealth of skilled players like the year before. But Chris Evans had a good year in the time he was in and looks to be the guy. And he just may. The two biggest questions will be on the line and at receiver, but the Wolverines are high on freshman Donovan Peoples-Jones. The receiving corps is young, but if Speight can establish a connection with them, watch out. And say what you will about Harbaugh, but he is one of the 3 best coaches in the game and will prepare Michigan in every game so don't think there will be a huge dropoff, especially with a road schedule that isn't grueling (Iowa & Wisconsin are tough ones, but that's it) and the first game against Florida. They could still have a great year despite the turnover rate. BEST CASE RECORD: 12-0 WORST CASE RECORD: 7-5 MY PREDICTION: 10-2. Michigan still has to work on the road woes against some of the tougher teams like Wisconsin and even Iowa.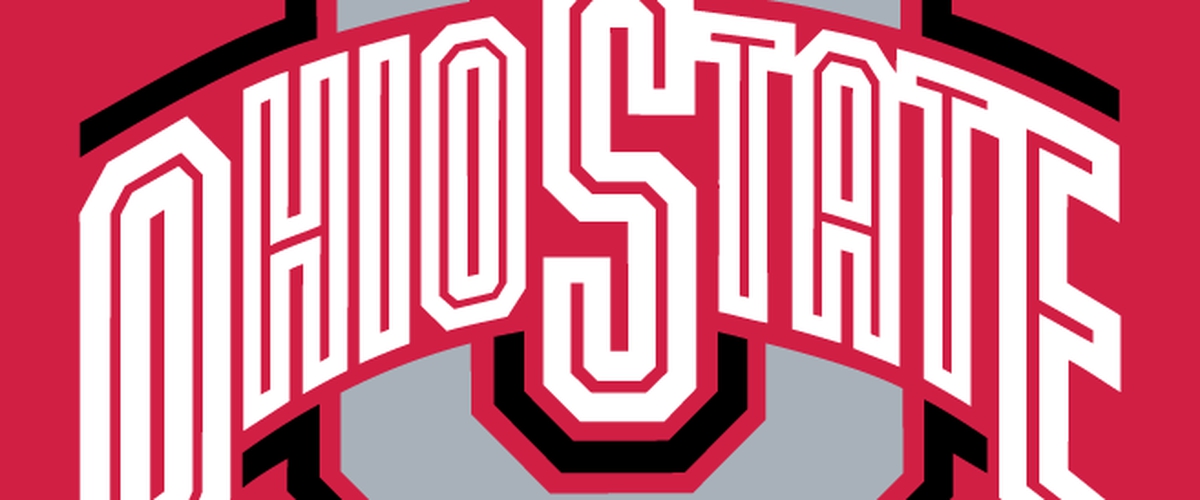 3. OHIO STATE BUCKEYES: Before anybody screams I hate Ohio State and my hatred clouds my assessment, let me say, I can see them winning all their games this year easily. I can see them winning the national championship as well. But I do have reservations on JT Barrett as he has never been the same since his injury in 2014 and that is the key concern. Everywhere else, save maybe the receivers look to be a strong group. Mike Weber is a dark horse pick for the Heisman and I love how he plays. The defense remains top notch and are a ball-hawking group despite some changes in the secondary. I do't see them taking a step back. When that defense is clicking they are hard to beat and even with the Buckeyes struggling on offense, there isn't a game they are not in (save the playoff against Clemson). But a national championship will all be dependent on Barrett. And what will be a concern is if they go against more of the physical teams on the schedule, which features road games at Michigan and Iowa while still seeing a Michigan State squad that always gives them fits. Those are the games that make me wonder if Barrett can tough it out. BEST CASE RECORD: 12-0 WORST CASE RECORD: 8-4 MY PREDICTION: 10-2 I don't know if they get past Michigan in Ann Arbor this year and that Iowa game seems like a trap.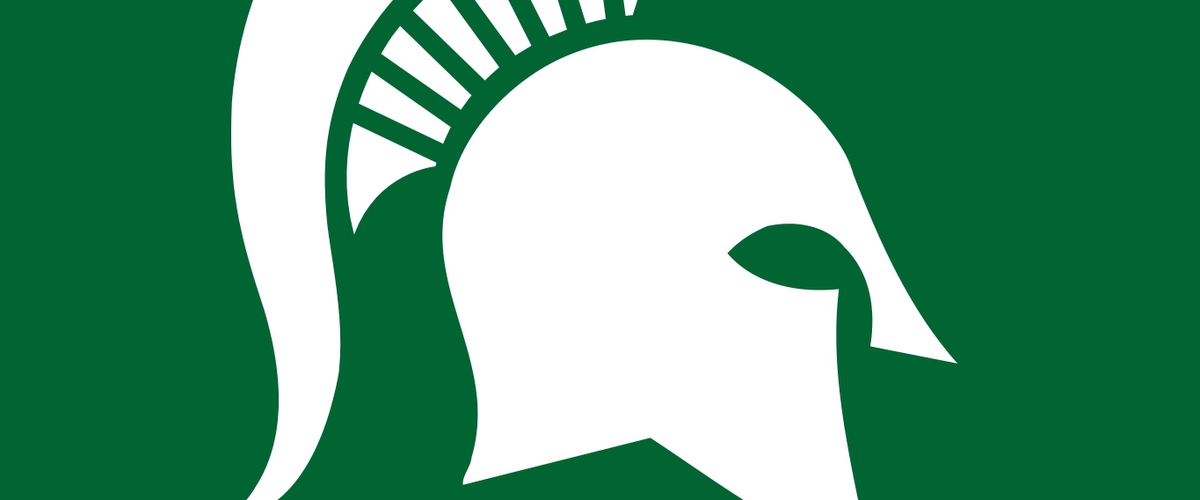 4. MICHIGAN STATE SPARTANS: 2016 may have been a make-up for 2015 for Michigan State as the Spartans flipped the script. The close wins turned in to close losses and the miracles ran out in East Lansing in 2016. Leadership issues and underperforming against the lesser teams ultimately doomed the Spartans. But it seems like the players that plagued this team in 2016 are now gone and a young group of Spartans especially on offense, take over. The quarterback play was lacking after Connor Cook went to the NFL and the offense was stagnant despite having a good tandem in LJ Scott and Gerald Holmes. There is hope at wide receiver as Michigan State seem to have a lot of quality players down the road even to help out this year. Defensively, the Spartans weren't terrible and still played a physical game, but last year they lacked the takeaways and gave up key plays that ultimately decided games. But it is also a new crew and probably a hungrier crew than last year. But the pass rush up front will be the problem, which may hurt the young, but talented secondary. Michigan State doesn't have the easiest schedule to rebound from a 3-9 season, even with the out-of-conference home games with Western Michigan and Notre Dame, and then road games at Michigan and Ohio State. But the Ohio State game caps off a 3 game stretch where they are at Northwestern and hosting Penn State. It isn't going to be easy, but they should better than losing to the likes of Maryland and Indiana at Spartan Stadium. BEST CASE RECORD: 9-3 WORST CASE RECORD: 4-8 MY PREDICTION: 7-5 Michigan State may steal a game or two, especially at home, but will still struggle against their rivals.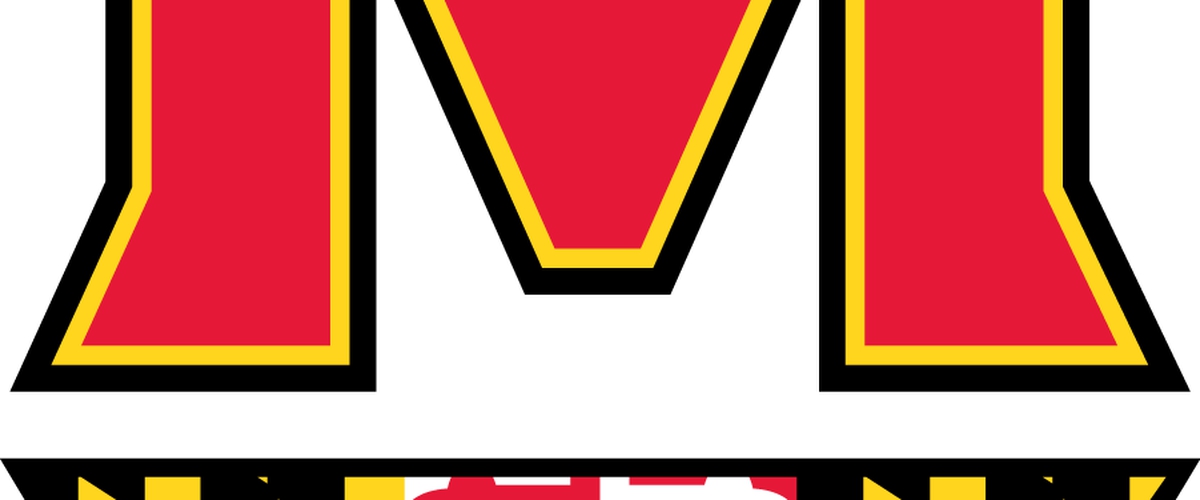 5. MARYLAND TERRAPINS: DJ Durkin has to be applauded for his first year improvements in Maryland with getting 6 wins, as opposed to the 3 last year. And he had an amazing recruiting class, as it was overall 16th while Scout had them as high as 12. However, it is a question of this year and can the Terrapins build off their bowl season in 2016? It is going to be tough to figure out with the Terps as the quarterback situation isn't solved yet. Is it UNC transfer Caleb Henderson? Is it last year's back-up Tyrrell Pigrome? Or is it Max Bortenschlager? Whoever it is, at least will have Ty Johnson who rushed for 1,000 yards last year. The offensive line could also help out the quarterback as it looks to be a pretty stout line. Defensively, the Terps bring 6 starters back Jesse Aniebonam. It also seems like the Terps recruited deep with Bryce Brand who could play a lot of minutes as well, giving Maryland a formidable pass rush. However, the Terps will have to be more stout against the run despite the returns of the players as they were gashed a good bit last year. Maryland's schedule is a nasty road schedule with a trip to Texas to start the year and then at Ohio State, Minnesota, Wisconsin, and an improved Michigan State team. Adding on, a "netural" game will be played in the Bronx against Rutgers. So this year, despite the improvements and the bright future in College Park, Maryland may end up in neutral. BEST CASE RECORD: 8-4 WORST CASE RECORD: 2-10 MY PREDICTION: 5-7 Maryland is on the way up but the schedule is too unforgiving for them this year, especially with questions at quarterback.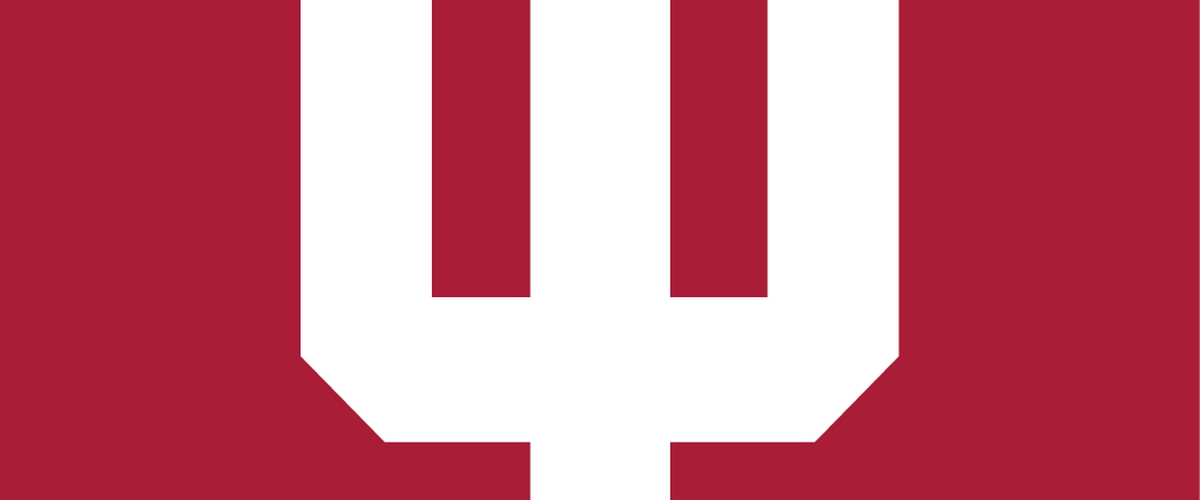 6. INDIANA HOOSIERS: Last year I thought Indiana was going to be that surprise team. It pretty much fell apart for that one early on after the loss to Wake Forest at home and they never really garnered a lot of consistency while their conference wins were to a weak reeling Michigan State squad, a horrid Rutgers squad, a horrid Purdue squad, and a Maryland crew that was still establishing themselves. And Kevin Wilson was gone before their Bowl game due to possible player mistreatment. Now, the Hoosiers and their offense (which was a great passing offense) has changed a bit, though Richard Lagow is still manning the controls. It is a new coordinator in Mike DeBord so it will be interesting to see how that goes. But a new offense is really in the works with only 4 other returning starters on the offense. Nick Westbrook is one of the starters, but again, time will tell if the Hoosiers passing game will be as prolific as it was under Wilson. Defensively Indiana brings back 9 starters on an improved defense. They are 2 years removed from having a horrid defense and while it wasn't GREAT, it was better than 2015. If they show continued growth on that side, the Hoosiers will be a tough task for anybody to beat. The schedule is a unique one with Ohio State out of the gates and an early conference nightmare in all of October. The Hoosiers start out with 3 of their first 4 conference play (excluding the Buckeyes) on the road (Penn State, Michigan State, and Maryland), while their home game is to Michigan while the home game after is Wisconsin. If they can be 3-2 or 2-3 in that span, you have to think it is a victory for the Hoosiers. BEST CASE RECORD: 7-5 WORST CASE RECORD: 3-9 MY PREDICTION: 4-8 Too many questions about the offense and it is a new system in Indiana. They will take a step backward before going forward.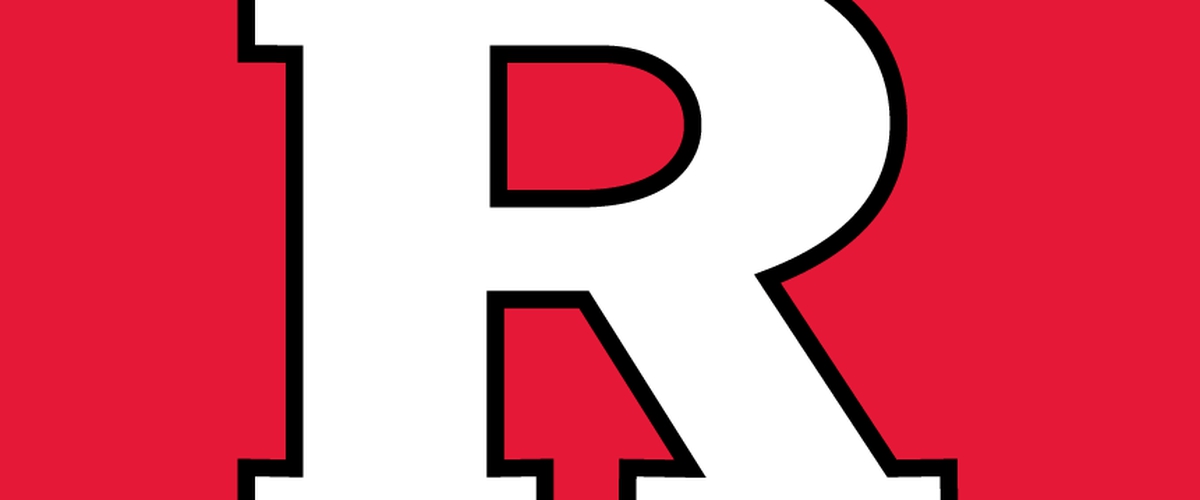 7. RUTGERS SCARLET KNIGHTS: So far, Rutgers has not enjoyed the Big Ten much. After an 8-win campaign in their first year in 2014 (but only 3-5 in conference play), the Scarlet Knights have become the Big Ten East's whipping boy as they have gone a total of 6-18 and 1-16 in conference play. Last year was an embarrassment as well with Rutgers not even being competitive against the East's beasts (being outscored by Michigan, Michigan State, Ohio State, and Penn State by a combined score of 224-0). So is there hope for the future? Well, of course, but don't be waiting for bowl tickets in New Jersey this year either. The Knights will have former Minnesota head coach Jerry Kill as the man running the Knights offense, but with 5 starters returning, including Robert Martin, who could have a breakout year. Defensively, the Knights bring back 8 starters, though some may think it isn't a great thing especially up front. Rutgers was gashed for nearly 265 rushing yards per game, easily at the bottom of the Big Ten and almost near the bottom of the nation. And in a division where the running backs dominate, that is a huge no-no. The passing defense is actually very solid as they were ranked 4th in the conference and 18th in the nation so if that remains a stout secondary there will be something to build off of. Rutgers has the dubious distinction of being in the East Division, where they have only 1 win in conference play, and it may not get much better this year. The home slate has Washington and Ohio State coming in September but with Eastern Michigan and Morgan State in between those two. Purdue and Michigan State come in as well while the Knights get "rival" Maryland in the Bronx. But the road is murderous with games in Nebraska, Michigan, and Penn State. Good luck. BEST CASE RECORD: 6-6 WORST CASE RECORD: 2-10 MY PREDICTION: 3-9 Rutgers is just not there with the rest of the Big Ten teams, but I do have them toppling Purdue
BIG TEN WEST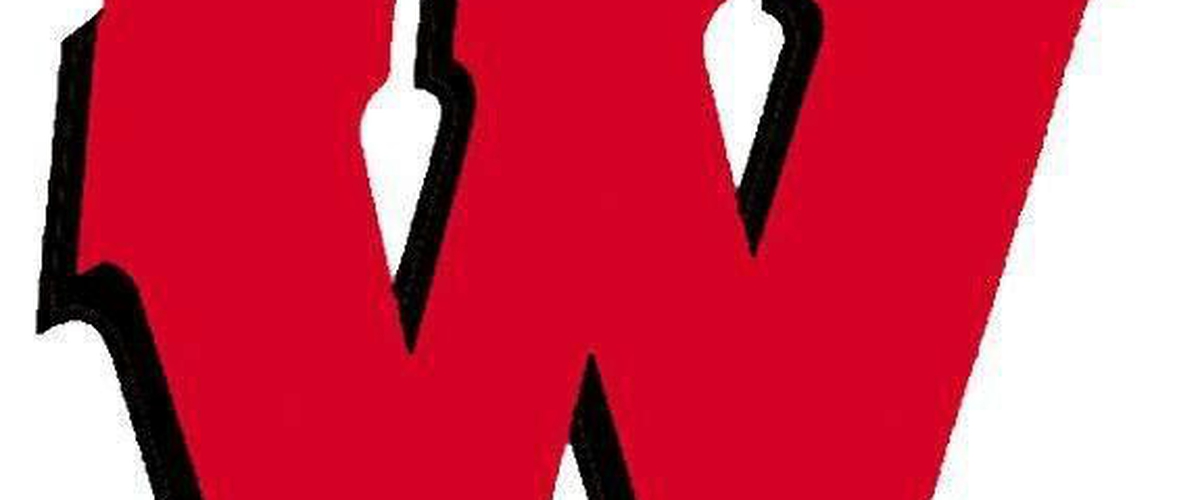 1. WISCONSIN BADGERS: Wisconsin re-established themselves in 2016 as the West's top dog. Unfortunately their 3 losses were to the East's big 3 of Michigan, Ohio State, and Penn State. All by touchdown too. The Badgers have Alex Hornibrook at quarterback, but he took his lumps as a redshirt freshman in 2016. He looked great at times, and others, not so much. But if he takes a step forward, he could really put Wisconsin in position for a playoff. Of course, the running game is the Badgers bread and butter. They run the ball with the best of them. But if that passing game improves, it will only get better for Bradrick Shaw and Chris James. The other bread and butter is the Badgers defense. They bring back 8 starters, but lost TJ Watt and Vince Biegel. However, the front line and inside linebackers remain beasts in the 3-4 scheme and can make running backs have nightmares all game long as Wisconsin was third nationally agianst the run (as they showed in Week 1 against LSU last year). If the defense remains stout then the Badgers will be in the mix. Wisconsin's schedule is relatively light as they won't see 2 of the Big 3 in the East at least until December and they get Michigan at home late in the season but they do have a tough one in Nebraska in October. But they can have a big season IF Hornibrook can take that step to the next level. BEST CASE RECORD: 12-0 WORST CASE RECORD: 7-5 MY PREDICTION: 11-1 I am looking at that Nebraska game thinking that may be the trip-up.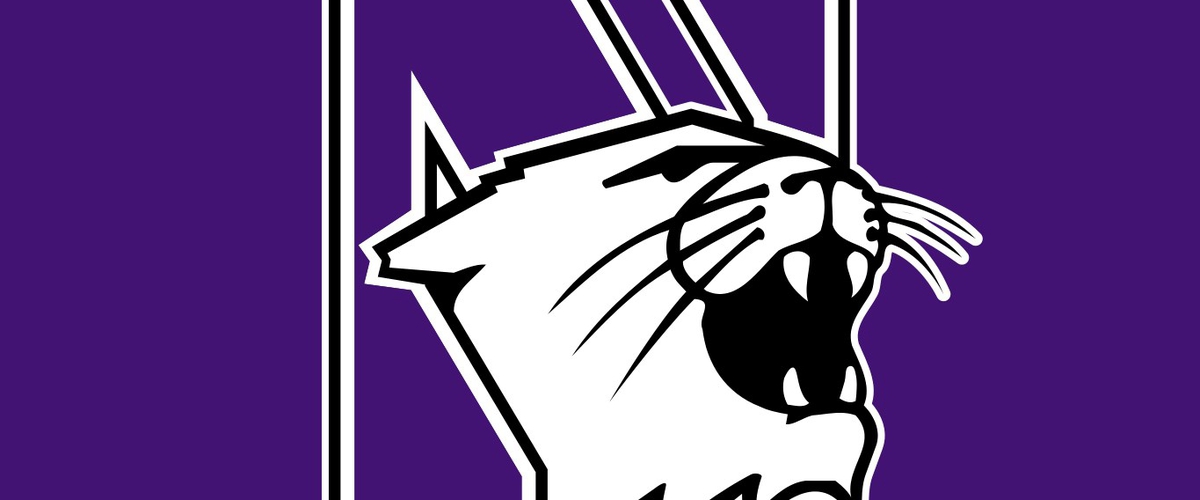 2. NORTHWESTERN WILDCATS: Northwestern is always that team that you wonder if they can have that year where everything works out like a charm. And this year is no different. The offense, which returns 8 starters looks to show improvement as the line returns four guys and the backfield is in tact with Justin Jackson, who nearly rushed for 1,500 yards. But they need more consistency there as well. If the Wildcats passing game improves despite the loss of Austin Carr, they have a shot at being a formidable offense that could give a team like Wisconsin fits. Defensively, it is a question with the Wildcats as they were near the bottom of the nation in the air. They are stacked back there, but will they improve? Signs point to yes. And if the front line continues their ways, they could be very problematic for opposing squads, especially on the run. The Wildcats schedule isn't too rough as save for one game, every other game can be winnable if they continue their upswing. The major gauntlet is a road game at Wisconsin and then a home game with Penn State and 2 weeks later they host Iowa. That will be their season right there as they don't see Ohio State or Michigan. BEST CASE RECORD: 11-1 WORST CASE RECORD: 6-6 MY PREDICTION: 9-3. They will have a strong season, but may have a consistency hiccup here & there.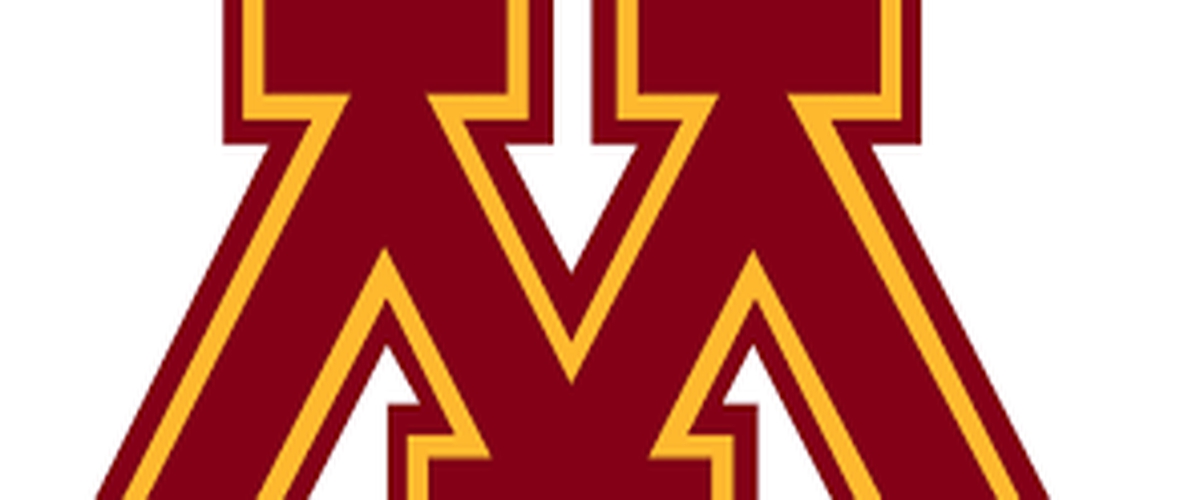 3. MINNESOTA GOLDEN GOPHERS: Nobody thinks Minnesota is much on paper. Ever. Well, not in modern times. But the last few years, even with turmoil with coaches among other things, Minnesota plays tough and have been a tough team for a while. PJ Fleck comes in after making a name for himself at Western Michigan and getting the Broncos to the Cotton Bowl. Some believe he is the best hire outside of Tom Herman at Texas. He's young and does things his way. He will at least try to get the Gophers passing game improved, though the starting quarterback is in question with Conor Rhoda or Demry Croft. However, he will lean more on Rodney Smith who rushed for over 1,00 yards and could have a huge year himself. The line is mostly in tact with bringing 4 starters back on it. If the quarterback situation is settled early, they have something interesting really going into the season. The defense is going to be really interesting with only 4 starters returning, but the linebacking depth will be the stout group on the team as well as the safeties such as Antoine Winfield Jr. But the passing game (13th in the Big Ten) needs help. Minnesota, like Wisconsin avoids Ohio State and Penn State, but has a road game in November at Michigan and before that is a trip to Iowa, and 2 weeks later at Northwestern, so the schedule gets very rough in late October. If they can hold their own until the Iowa game, the Gophers can end up 7-0 heading into Kinnick Stadium. It may be wishful thinking, but I think FlEck is the right guy for the job. BEST CASE RECORD: 9-3 WORST CASE RECORD: 4-8 MY PREDICTION: 7-5. Minnesota may actually go 6-1 by the Iowa game, but the talent to beat the rest will be a problem.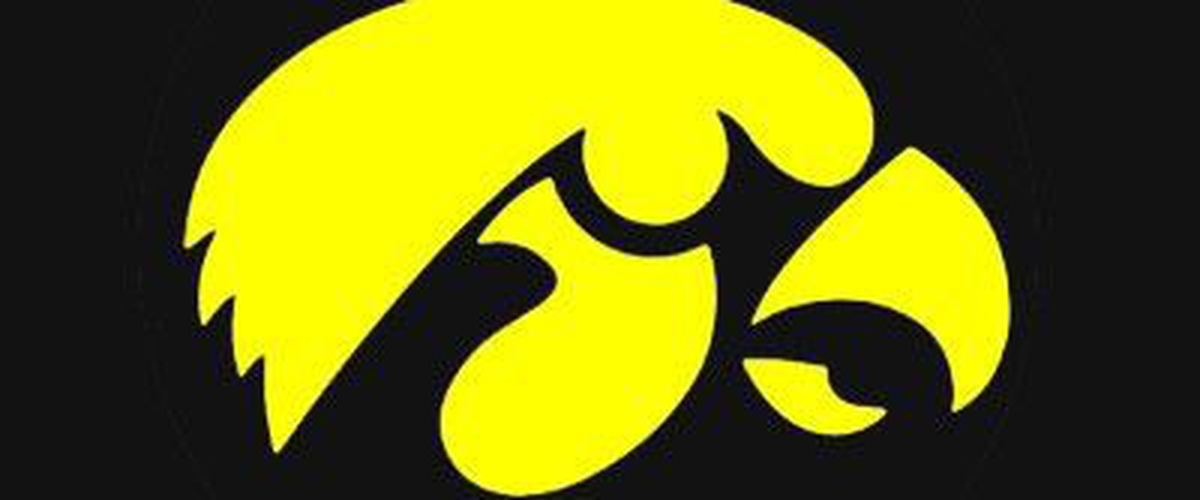 4. IOWA HAWKEYES: One thing to know is that when Iowa is not slated to do much that is when they are going to shock many. And while I have the Hawkeyes 5th, I can see them winning the West just as much as I can see Wisconsin winning the West. And it is a simple reason: they may be the most physical team in the Big Ten. Yes, over Michigan and over Wisconsin. Just look at last year's game with the Wolverines last year. And the starters that are returning on both sides are the ones in the trenches, which is very scary. They like to bully opponents around and it will be the case this year. But that said, there are questions with the Hawkeye offense (as always) and with no CJ Beathard there it is a problem. Nathan Stanley and Tyler Wiegers haven't shown much in spring or fall from what has been said so that is why everybody is shying away from Iowa this year partly because of the quarterback. If that is the case Akrum Wadley will have to shoulder the bulk and Toks Akinribade will also have to step up to give Wadley his breaks. But like Wisconsin, Iowa relies heavy on the ground game. Defensively Iowa should not miss a beat with 7 returning including their linebackers. And the secondary has played key minutes despite only having one starter. Iowa for the second straight year draws two of the three behemoths in the East have a road game at Michigan State. But the good news is both Penn State and Ohio State come to Kinnick. The bad news is that after the Ohio State game they have to travel to Wisconsin and 2 weeks later in Nebraska. So the end part of the season will be make-or-break by then. Hopefully for the Hawkeyes they have answered their quarterback situation. BEST CASE RECORD: 10-2 WORST CASE RECORD: 4-8 MY PREDICTION: 8-4 It is a rough schedule, but Iowa can play tough with the best. And watch for that Ohio State game. The Buckeyes do not like going against physical teams too much. That's why Michigan State and Clemson have done well in the past.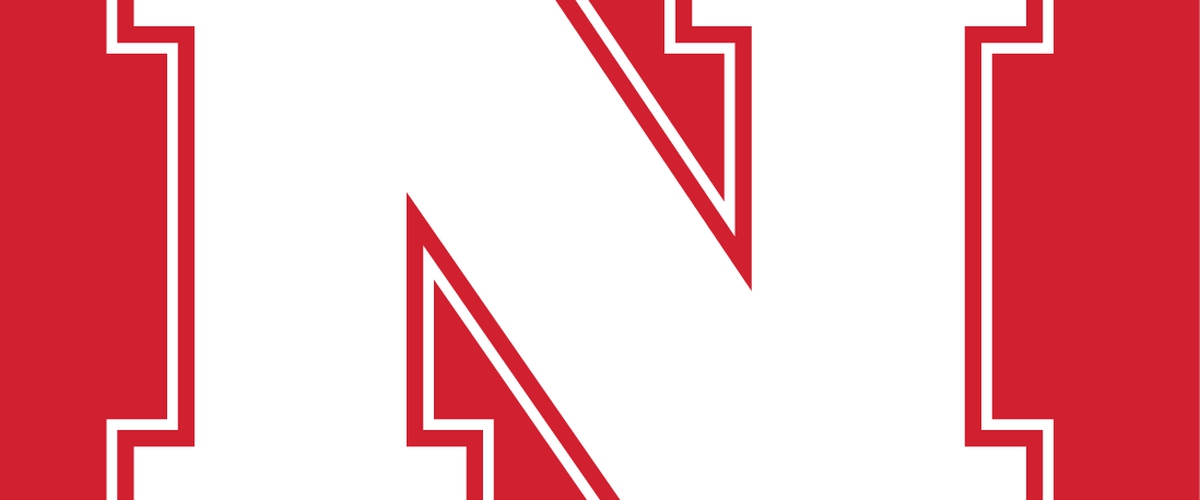 5. NEBRASKA CORNHUSKERS: While Tommy Armstrong Jr. is no long there there and he has been an underrated player, it is time for Mike Riley to show what his kind of offense he can run. The problem is, he loses his backs, which could be a blessing as the Huskers really struggled on the ground in the conference last year. If that can't happen, Riley's offense won't be clicking and it will be a problem for a guy that may be under the scope a little bit at Nebraska as they are trying to do anything to return to their glory days in the 90's. Where it will mean of a possible division title may depend on the defense however, as Nebraska was gashed down the stretch by the stronger teams like Ohio State (62-3), Iowa (40-10), and Tennessee (38-24). They bring back 7 including a deep secondary, which needs to play far better than last year. There is a new scheme under new coordinator Bob Diaco as he will use a 3-4 scheme, but the linebacking corps is inexperienced and young. If they fit into their roles, they will be competitive. If not, people will wonder if this is Riley's last season in Lincoln. Nebraska will have a schedule that is a very challenging one. You can make a case for Oregon in Eugene early on as a tough one too, but it really starts with two home games in early October with Wisconsin and Ohio State. However, this is probably not the year for the Huskers to have that for home games. The other tough run will be the final 3 games at Minnesota and Penn State and then a home with Iowa. BEST CASE RECORD: 9-3 WORST CASE RECORD: 4-8 MY PREDICTION: 7-5 Nebraska can beat the teams below them, but when the talent is matched or near matched, they crash badly.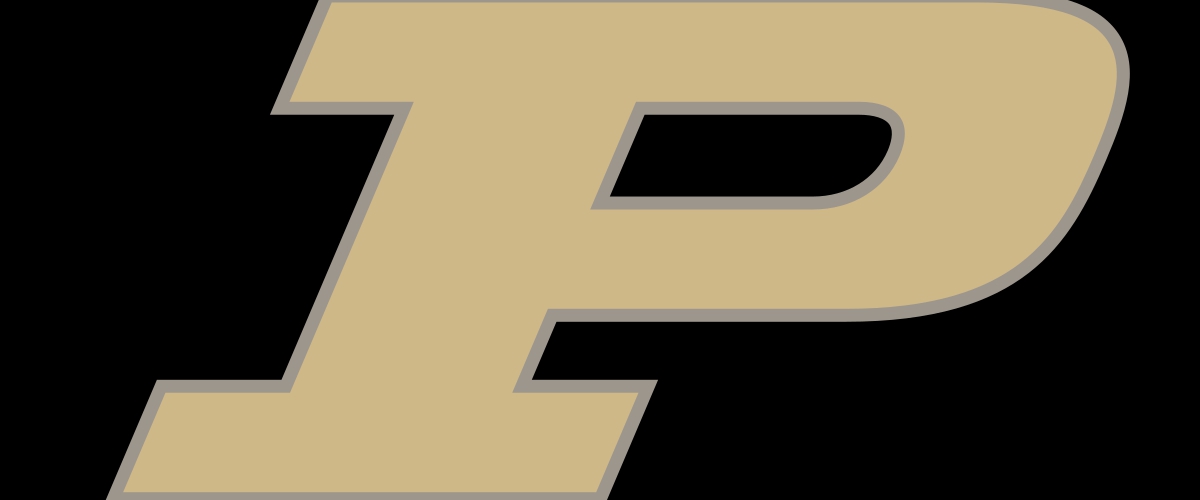 6. PURDUE BOILERMAKERS: Jeff Brohm takes over for Darrell Hazell, who was way out of his element and sent Purdue to the very bottom of the Big Ten cellar. He has his work cut out for him, but he has tools he can use with David Blough who led the Big Ten in yards and TD passes last year. However, Blough will have to stay upright as the Boilermakers offensive line is a mess while the receivers lack any major impact. However, Brohm's offensive ways should help Purdue even this year, if Blough can stay upright. The defense seems hopeful for improvement as the secondary gets two transfers in TJ Jallow and Josh Okonye. Add that to the front 7 where it could surprise a few and you may have a very improved defense, especially if they can stop the run. While there is improvement for Purdue, the schedule is unforgiving with two non-conference games against Power 5 teams (Louisville, Missouri) and then travel to Wisconsin, Northwestern, and Iowa (the latter two in back-to-back weeks late in the season) but they may be in more than a few games especially at home this season as they have put up some fights in the last few years to some of the tougher teams in the Big Ten. Though I don't count Michigan as a team they will scare. BEST CASE RECORD: 4-8 WORST CASE RECORD: 1-11 MY PREDICTION: 3-9 While I think Purdue makes some gains they will still have the same record as last year. They are going to be in more games though and that will carry over to 2018.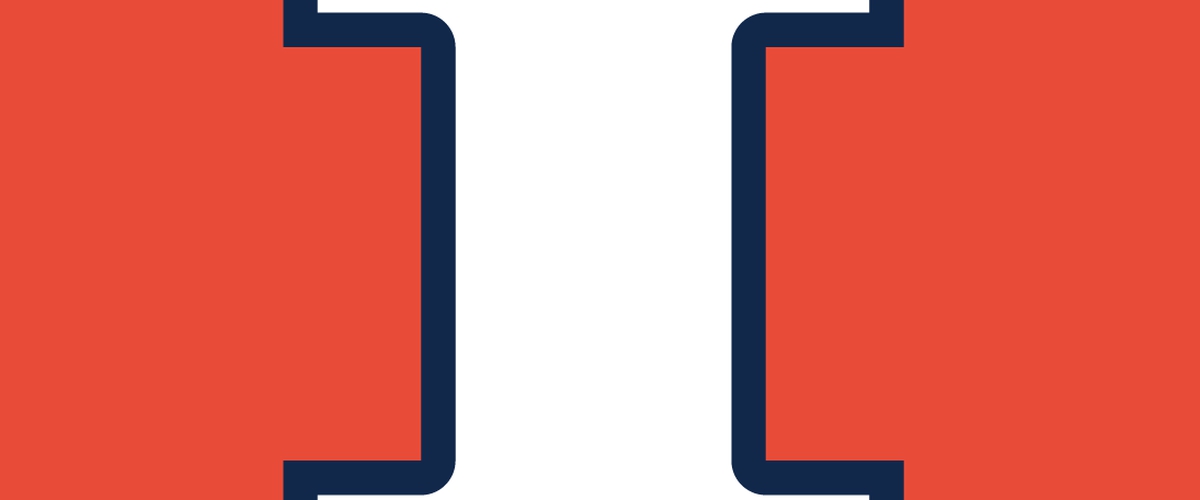 7. ILLINOIS ILLINI: Well, Lovie Smith's first year wasn't peaches & cream for sure and it may be worse this year. New quarterback as it is a battle between Chayce Crouch and Jeff George Jr (yes, we know who his father is). The offense was a giant mess, ranking near the bottom of every category that mattered. Seems like Crouch is in the lead. If he & Mikey Dudek can come back from injury and establish that connection, that will be a good tandem to have, but it is a big IF. And IF Crouch (or George) can establish that consistency, Malik Turner could have a big year The line returns 3 of 5 starters so it isn't a major problem though the left side is their weak spot it looks like. The secondary may actually be pretty good as the passing defense was ranked in the top 20 while getting a lot of experience in the process. It will be a work in progress however with everywhere else though and that will be a problem. The good news is Lovie is a great defensive mind and with Hardy Nickerson coordinating the defense it could get better as the season progresses if they can stop the run. For a Big Ten schedule, Illinois schedule isn't a major gauntlet (only Ohio State out of the Big 3 in the East this year), but they are going to have issues with being outmatched by talent all around. BEST CASE RECORD: 6-6 WORST CASE RECORD: 1-11 MY PREDICTION: 4-8 Purdue may have a worse overall record, but they're going to end up tied for conference record and tiebreak goes to Boilermakers as I think Purdue beats Illinois this year.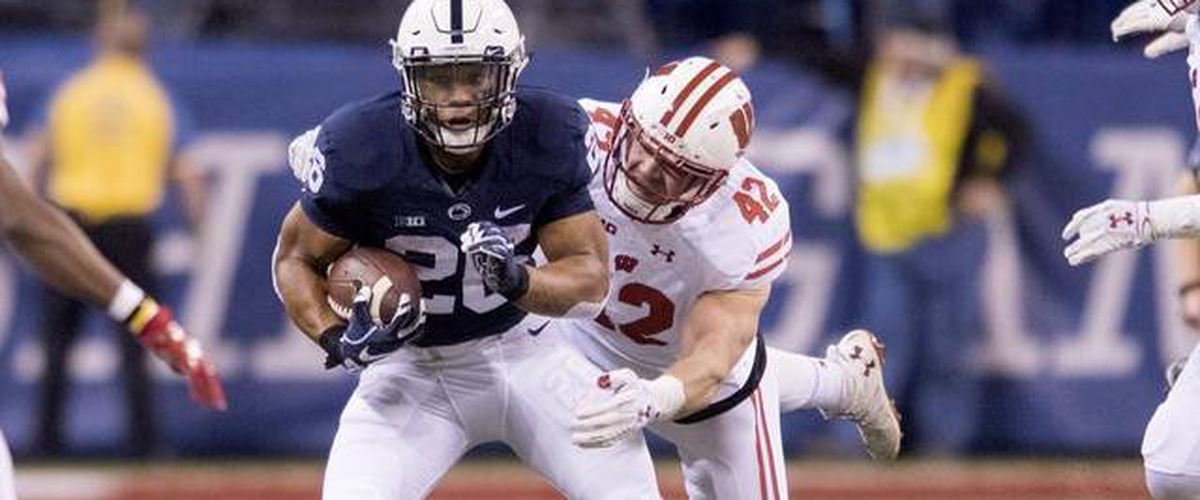 BIG TEN CHAMPIONSHIP: PENN STATE VS. WISCONSIN: This will be another battle as it can be a dogfight again with the numerous starters returning for Penn State and Wisconsin. I think however Penn State just has too much fluidity on offense than Wisconsin and I believe there is more of a balance as opposed to the Badgers and the run-oriented offense. The Nittany Lions would stack up the box again and make Hornibrook pass and that is where it may come down to. But it may be another classic game decided late in the 4th quarter. MY PREDICTION: PENN STATE 31, WISCONSIN 28.
TOP 5 QUESTIONS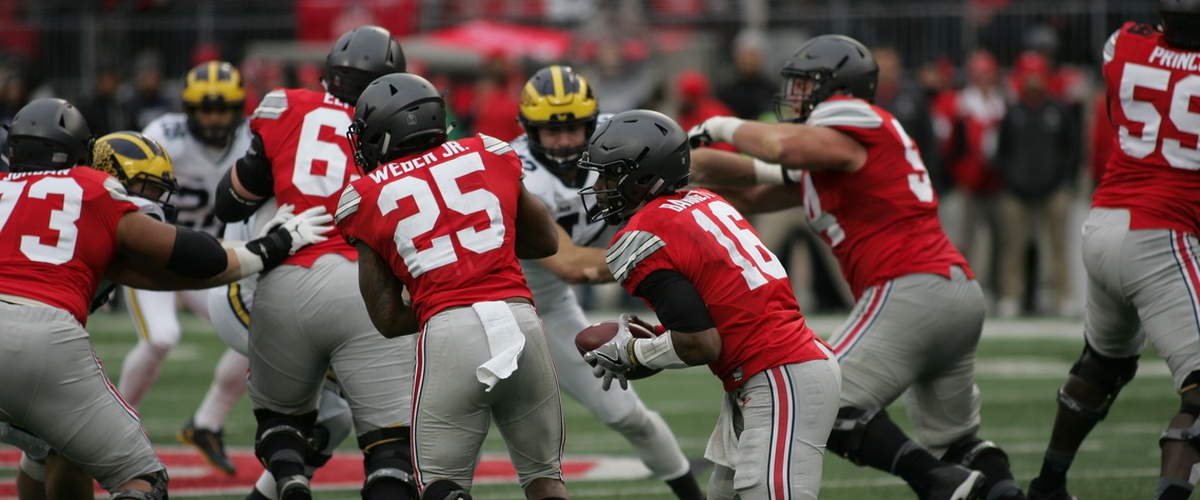 1. WITH 4 TEAMS IN THE TOP 10 IN RANKINGS, IS THE BIG TEN OVERRATED OR THAT GOOD? I think it is a bit of both. You can put Michigan, Ohio State, Penn State, and Wisconsin up against any top team and they will be in the mix with them. But it will be that next level of teams. Michigan State was on that top echelon as well before free-falling in 2016. Can they rebound? But it also means can Nebraska, Northwestern, Iowa, and Minnesota step up? So far, they haven't. And that is where the issue persists. Another team to watch will be Maryland as they had a great recruiting class this past season. IF they end up stringing a few more good classes, watch for this team to be on the move. But they have a shot at being VERY good in the next few years.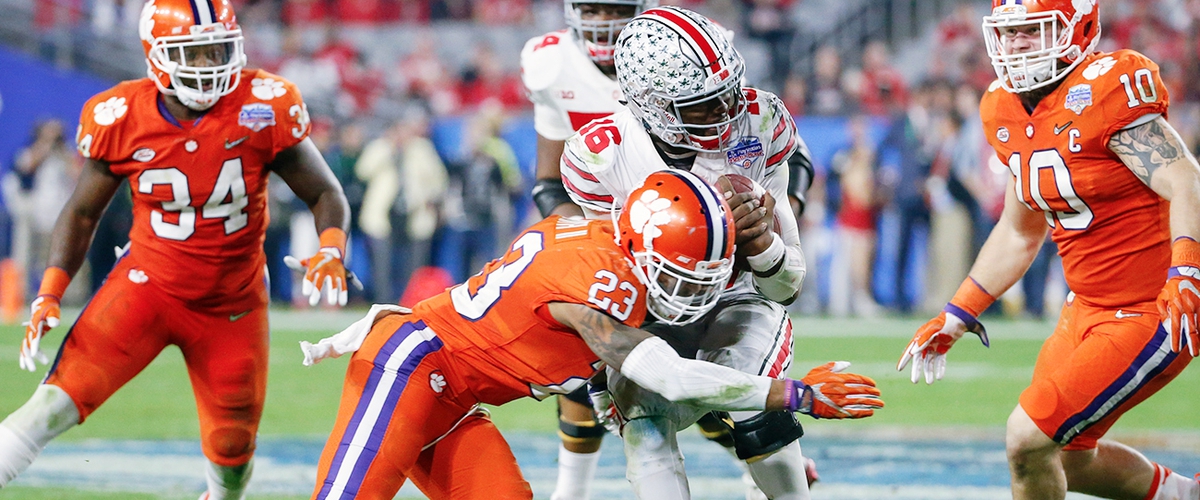 2. WILL OHIO STATE'S SEASON HINGE ON JT BARRETT'S PERFORMANCE IN 2017? Yes. I understand when Tom Herman left for Houston, the Buckeyes offense isn't what it once was. That changed this year when Kevin Wilson joined the mix as coordinator. So that problem is gone. But I think Barrett's problems over the last 2 seasons may consist of one thing: he heard footsteps of defensive players. It isn't easy coming off a horrid knee injury and especially in Barrett's case as a young player. There may be a bit of hesitancy on his end and that's why he hasn't matched his 2014 campaign when he was a Heisman Trophy candidate. It is the reason why I have Ohio State not winning the Big Ten this year because of his inconsistencies. If he is anything like 2014, it will be a long year for teams in the Big Ten and it would not be any surprise on Ohio State taking home the national championship once more. So we will see what happens.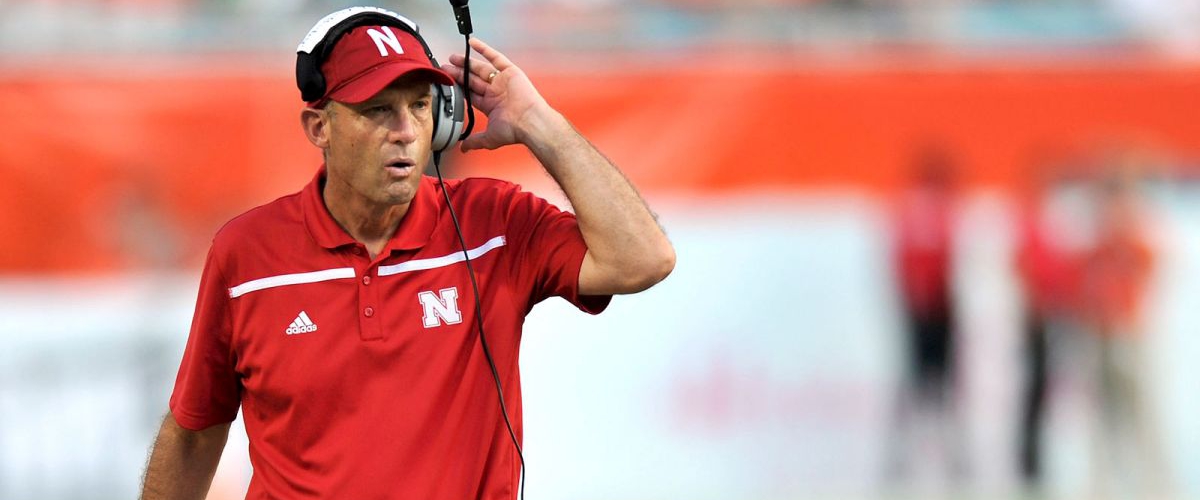 3. WHICH COACH IS ON THE HOT SEAT THE MOST IN THE BIG TEN? Mike Riley, Nebraska. People still point to Dantonio as the hottest seat coach after last year's debacle at Michigan State, but given where the Spartans were in the past before Dantonio arrived there he is allowed to have at least one lousy season. It dumbfounds me when these "experts" go "oh he went 3-9 after a year removed from the Playoff." It went to show Michigan State lacked leadership from the seniors and players like Malik McDowell let it get to their heads and focused more on what they would do on Sundays than the actual game. It is a new group and he should be fine. And given the fact he has put Michigan State into college football relevance should keep him there for a while As for Riley, he hasn't really established that winning tradition so far in Nebraska and he really does not have a great track record over his coaching career to think he will be able to do it. He will now get his own players in his system so time will tell this year to see if he can do it. If the Huskers fall apart like they did last year it wouldn't be too crazy to see Riley get axed at 7-5 or worse.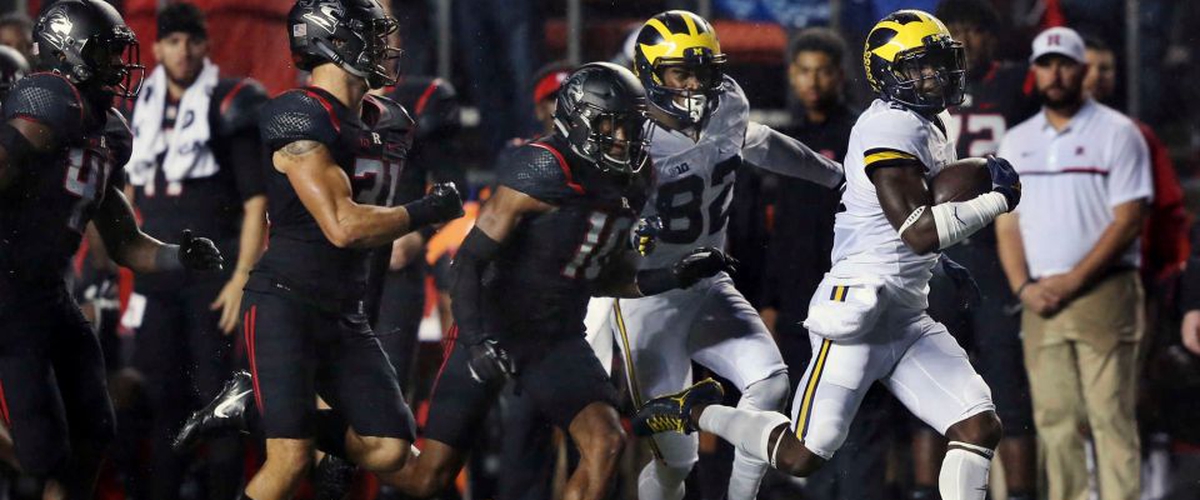 4. WHICH TEAM IS THE WORST IN THE BIG TEN? Rutgers. There are pieces for the Boilermakers and Illini that can give the fans hope there, but the Scarlet Knights? They may have overtaken Kansas as the worst Power 5 program. And last year was a joke. I get Chris Ash is trying to do something there, but he didn't have much to work with last year and with Michigan and Ohio State in your division, it won't be a whole lot better.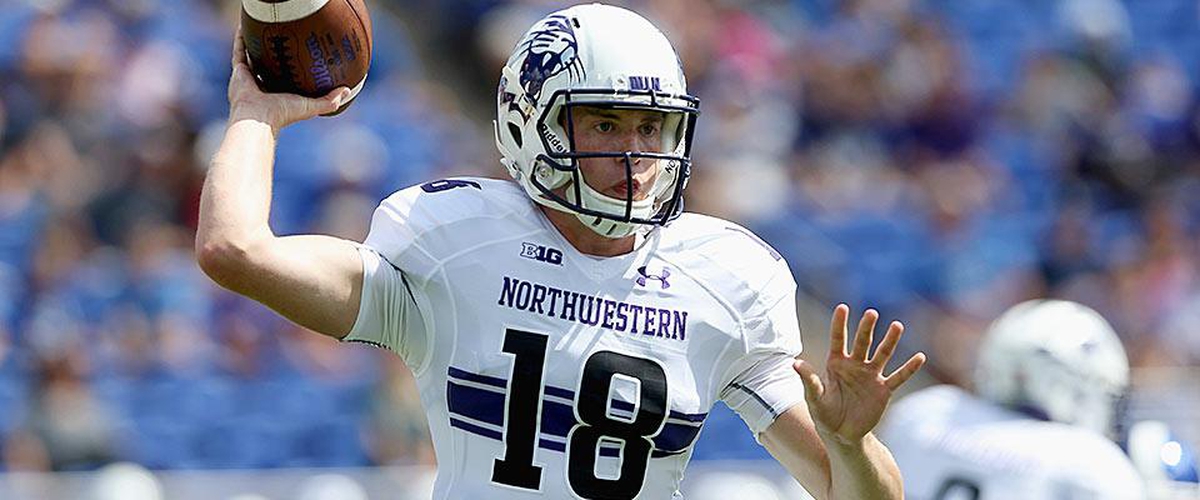 5. WHICH TEAM COULD BE 2015 IOWA AND 2016 PENN STATE FOR THE BIG TEN? Northwestern. They are always a tough out for the top teams and are in every game. Face them off against Wisconsin and that is a fight. Adding on, they have a decent schedule to work with. If they can take down Wisconsin or Penn State early, they can go 11-1 and have a trip to Indianapolis for a possible College Playoff berth.
That's it for this week.
Other previews
-Fan in the Obstructed Seat