The Too Early Buyer/Seller Market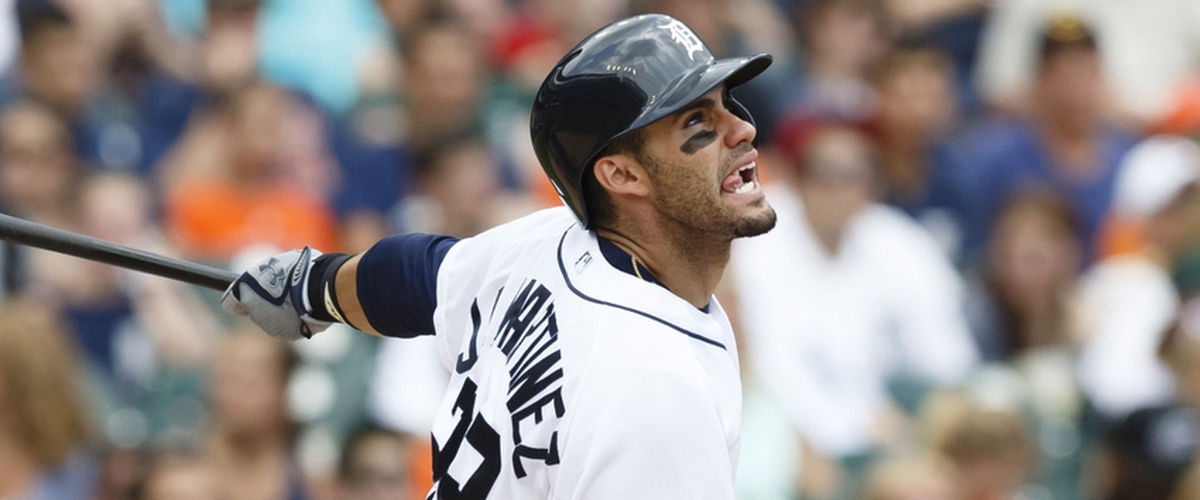 I know we really only hit 70 games out of 162, but the one thing that gets me is hearing how all teams are still "in" it. Yes, and it may be a belief in locker rooms like Cincinnati, Detroit, and Atlanta that they can compete for an October spot, but a good number of these teams will remain on the sideline for the entire season given the trends. So today, we will look at teams that are definite current buyers and definite current sellers.
BUYERS: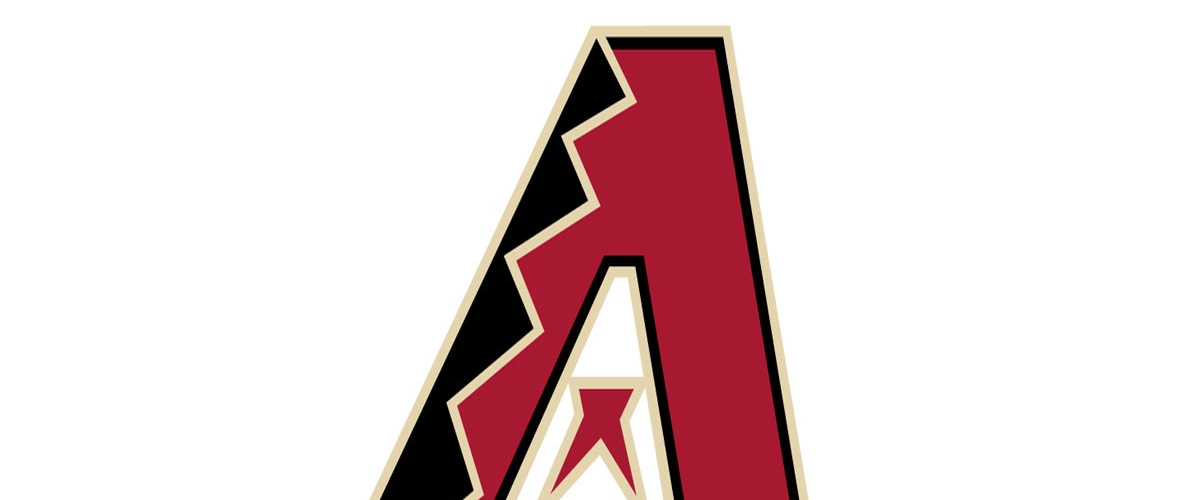 Arizona Diamondbacks: The biggest surprise this year in terms of teams are the NL West squads of Arizona and Colorado. I somewhat dogged them in my predictions given how Zack Greinke fell apart last year and how the farm system was in shambles after the Dansby Swanson for Shelby Miller trade went south fast (that also included Ender Inciarte). But the team has quality players on offense. Of course Paul Goldschmidt heads that and I think he has that Mike Trout bit where we just take for granted how great he has been. But Jake Lamb has had a monster year as has David Peralta and a surprise in Brandon Drury. And you have a solid players in AJ Pollock (who can't keep healthy it seems) and Chris Owings. And the pitching at worst has been solid outside of Miller with Robbie Ray coming into his own and Greinke having a decent rebound season and Taijuan Walker has been serviceable and who is this Zack Godley kid? Where Arizona needs to improve is that bullpen. Fernando Rodney hasn't allowed an ER in 2 months (wow!) but you do have to consider it is Fernando Rodney and if he goes into a slump, watch out. And while Archie Bradley is becoming a stud with Delgado they just don't seem as stacked. The other spot that needs an upgrade will be catcher. Maybe an Alex Avila or Tyler Flowers would fit well out there. NEEDS: Another reliever, Catcher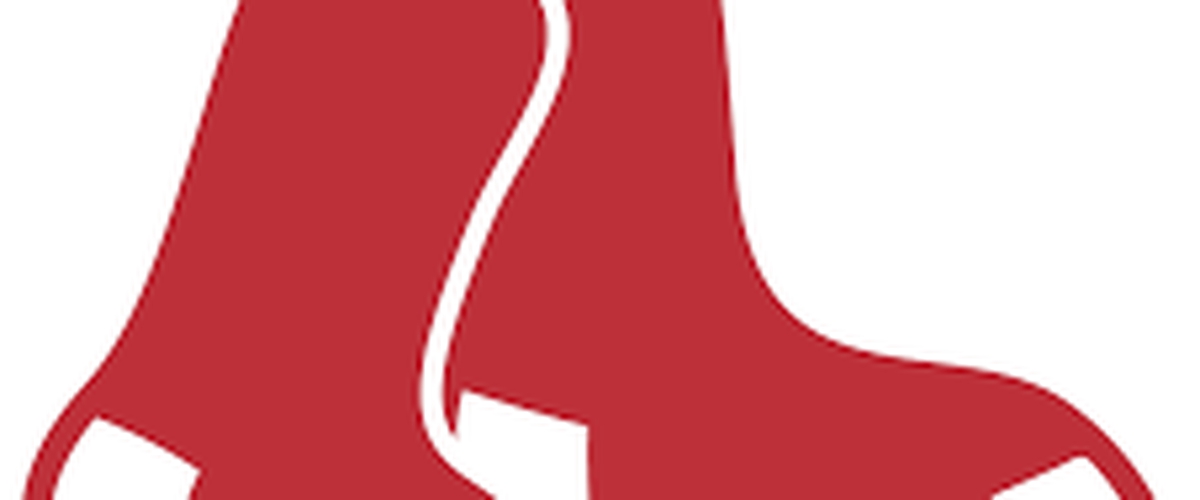 Boston Red Sox: Hard to think Boston's "weak spot" is the offense with home run power. But it really is. And the thing is, you really cannot make a big move as most of the guys are young (Betts, Bradley, Benintendi, Bogaerts, etc.) and you cannot really consider trading them unless perhaps it is a premier guy like a Harper or Trout and we know those won't be moved. But a third baseman is desperately needed in Beantown. Do you do a quick-fix and either sign Jhonny Peralta (who has ties with Dave Dombrowski from his Detroit days) or take a gamble on all or mostly nothing Todd Frazier, or do you see what you can do to get Evan Longoria (though the Rays are in it which means probably losing one of the outfielders)? But the key concern is pitching as Boston is a disaster outside of Sale. Cy Young winner Rick Porcello looks awful and David Price isn't to be trusted at this point (and maybe not the same pitcher we remembered dominate again). So it is definitely starting pitching. Of course, the "hot commodity" is Jose Quintana, but I don't see how a 3-8 pitcher with a 5.07 ERA is going to save any team. Boston's best bet is to jump after an ace caliber pitcher like Gerrit Cole or even a Justin Verlander. Or check with San Francisco about Samardzija and/or Cueto. NEEDS: 3rd baseman, 2 starting pitchers (at least)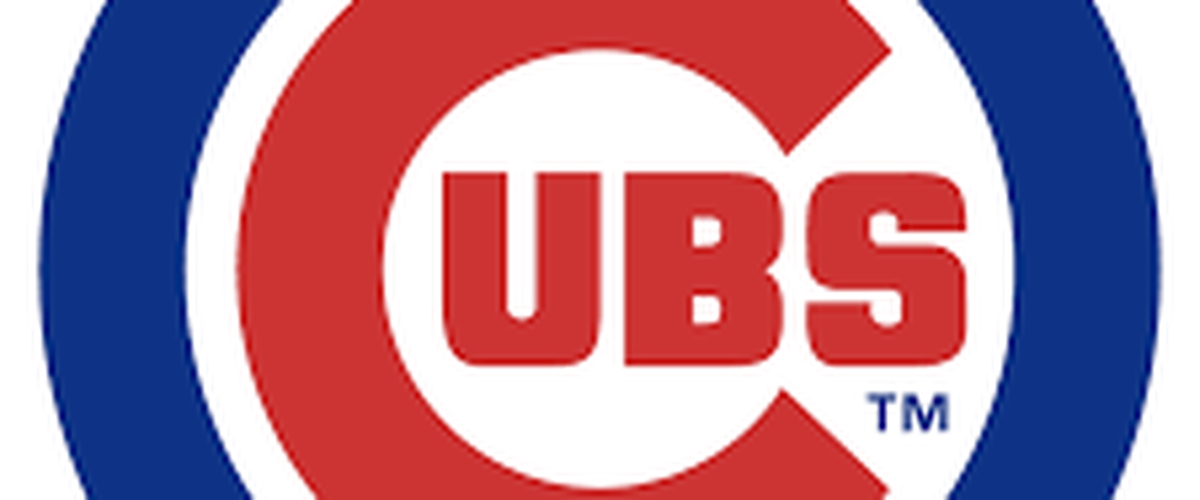 Chicago Cubs: They're hovering around the .500 mark still as the World Series hangover still hasn't been overcome to this point. But I am buying into the Joe Maddon hype that they will play their way out of it and get better. But the Cubs have to worry about the durability of Ben Zobrist and the consistency of Jason Heyward or if Kyle Schwarber can shake out of his disastrous season to this point. The good news is that Ian Happ has been Ben Zobrist Lite. But really there isn't much in the way unless they want to add another outfielder, perhaps one in center field. But they probably need to add another pitcher as where the struggles really come into play. Lackey and Arrieta have been a gigantic mess. So again, do you talk with San Francisco about Cueto or a possible reunion with Samardzija? NEEDS: Center fielder/4th outfielder, starter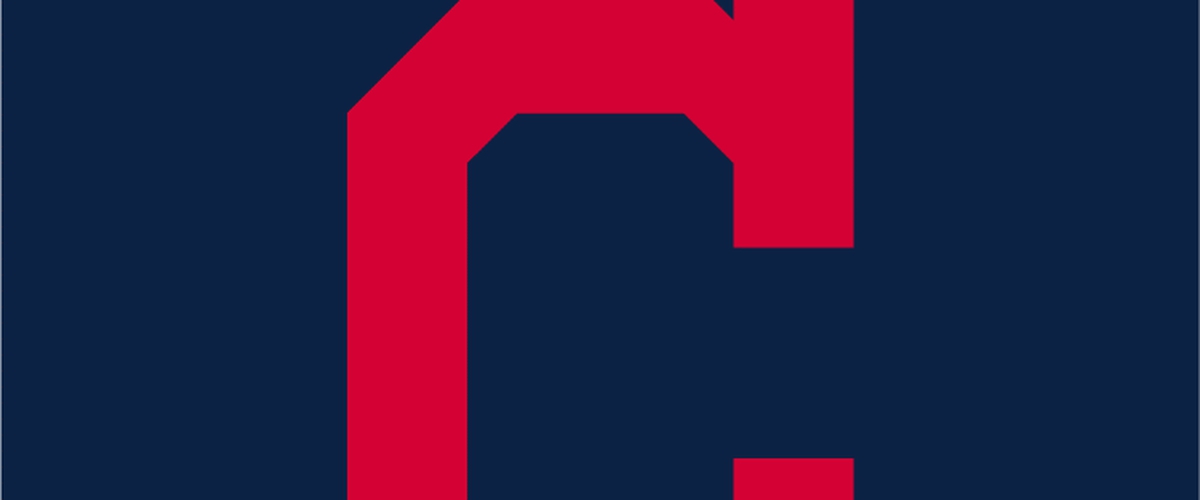 Cleveland Indians: Similar to their World Series counterparts of lying in the weeds. And similar in the sense of the pitching is a key reason. Some of that can be attributed to Kluber and Salazar having injuries but Tomlin and Bauer have been awful to this point. I think Terry Francona will give much leash as possible on both but when the deadline comes I think the Tribe will look for another starter. Jeremy Hellickson perhaps? I know the numbers aren't great, but they are better than Quintana's. As for the offense, they may need to just end the Yan Gomes experiment for the time being and inquire possibly about Tyler Flowers or even Kurt Suzuki (maybe even Avila here as well as the Tigers & Tribe have shown to trade with each ohter in the past). I would also say adding another outfielder as that group overall cannot be relied on for long periods given their durability. NEEDS: Catcher, Starter, Outfielder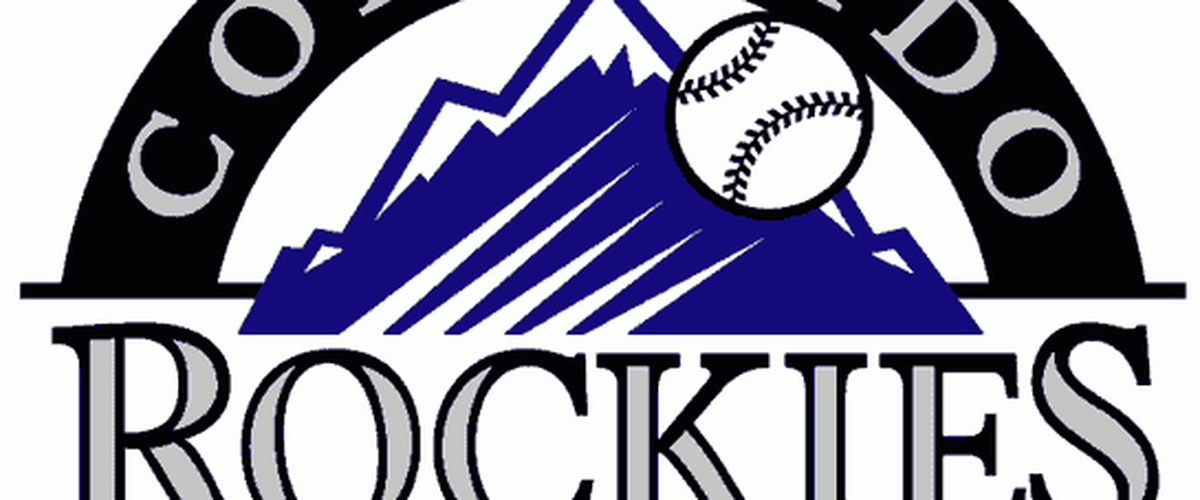 Colorado Rockies: I'm still waiting for the other shoe to drop on this squad but I have to admit, I've been wrong on them so far. But that said, if the Rockies want to be a major threat, they have to make major upgrades to the starting rotation, which is really not that good (4 of 5 starters have an ERA north of 4). And I still can't consider them a threat until the pitching gets better. Yes, they play at Coors, but when they face stout staffs of Washington and Los Angeles, that is where Colorado falls apart because they don't have anybody to duel with Kershaw, McCarthy, Scherzer, Strasburg, and Gio. And that is who they will have to face in October. So they need two starters and front end quality starters so they really need to consider Cole and Vargas. If they do that, the rotation is far more solidified and so will their changes. NEEDS: Starting pitchers (at least 2)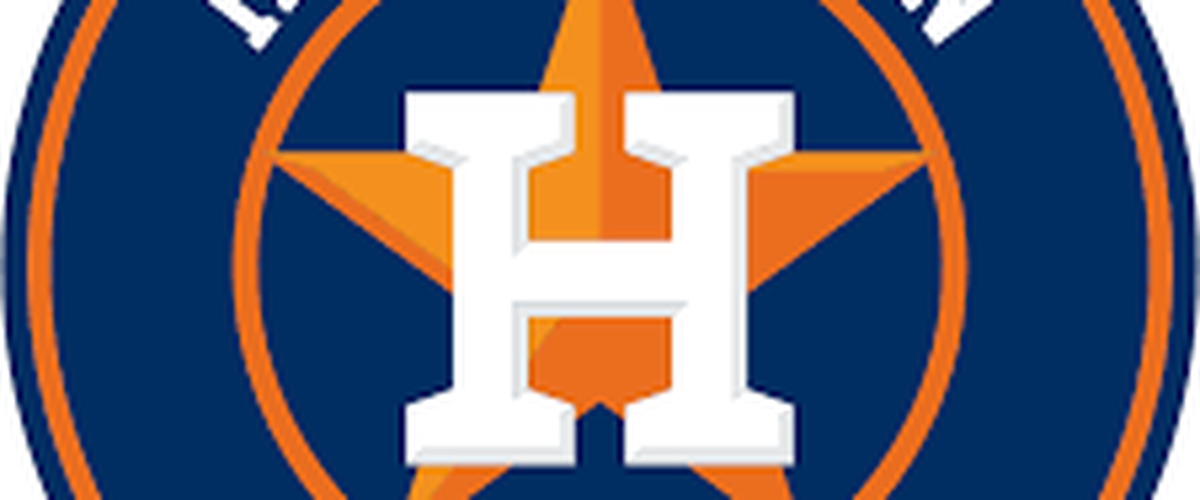 Houston Astros: What do you need when you're the best team in baseball? Another starter. Maybe two. Your best starters are Keuchel and McCullers and are both on the DL. Which means your rotation consists of Mike Fiers, Joe Musgrove, and David Paulino. Yikes. When McCullers and Keuchel get back, it will help, but Houston is probably that ace away from being in the World Series. I do think Keuchel is an ace, but he isn't one that strikes fear into opposing hitters. I've heard grumblings of perhaps the Astros going after Verlander as it looks on paper a perfect fit. Houston has good outfield depth, something what the Tigers need and I think Verlander needs a change of scenery and to a team that is ready to cash in big. If not Verlander, of course Gerrit Cole comes to mind. Aside from that, maybe the Astros look for another outfielder to upgrade Nori Aoki or put Marwin Gonzalez on a more consistent basis out there. NEEDS: Starting pitcher (front end).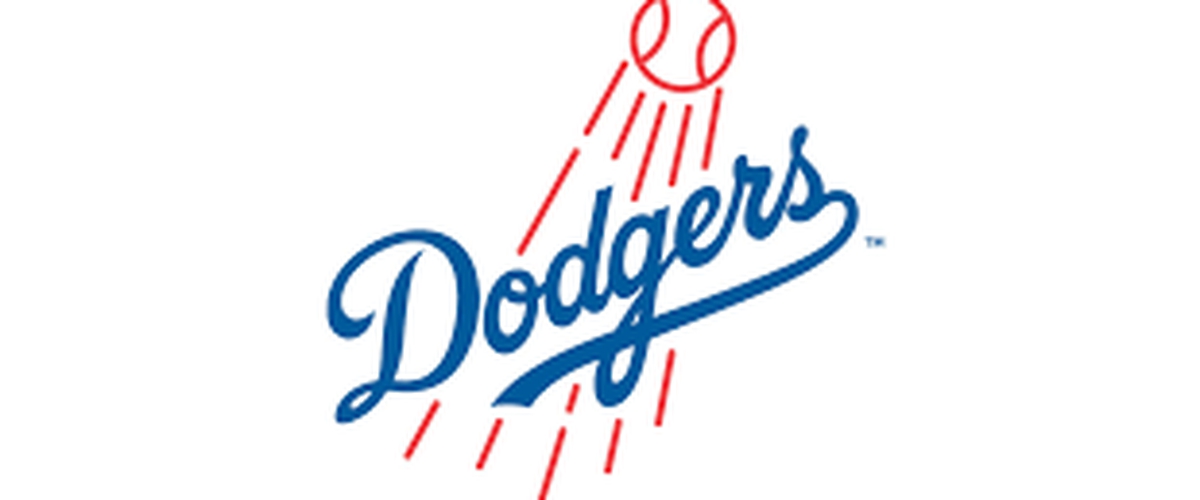 Los Angeles Dodgers: I think if all pans out well, the Dodgers are one of the most complete teams in baseball. And you have some beasts we never thought of such as Cody Bellinger and Corey Seager. The question will be, do they add more depth in the rotation if Ryu and Maeda keep struggling? Do you get a Jason Vargas if you're LA? Do you hope Joc Pederson turns it around or do you give Chris Taylor an everyday role? The one spot the Dodgers will have to look at may be first base. And maybe this is the fit for Yonder Alonso as Adrian Gonzalez has done nothing in LA this year. And maybe you kill two birds with one stone and get Sonny Gray in the process. Be costly, but may be worth it. NEEDS: First baseman, starting pitcher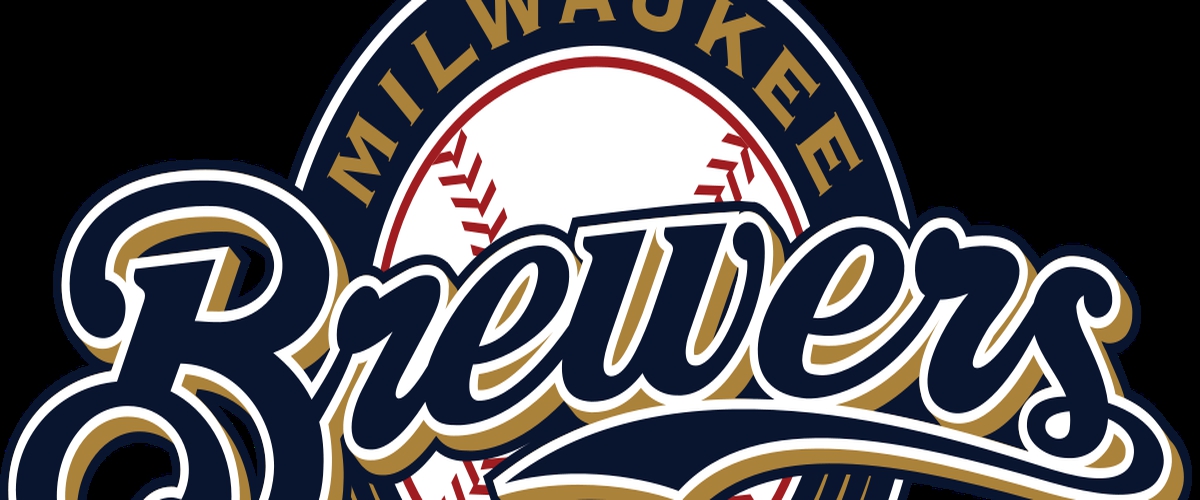 Milwaukee Brewers: Too early and not sold somewhat on the Brewers. But they are holding their own. They do need upgrades at a few spots, notably adding another arm (Vargas, Gray, Volquez) and improving the bullpen outside of Corey Knebel as that group is just godawful. Another place to look at the Brewers is 2B where Jonathan Villar has become a black hole and Eric Sogard is not a long-term solution so this is where perhaps either a Howie Kendrick or Brandon Phillips may be very useful in Milwaukee. They both can give the Brewers some veteran leadership they need (don't say they have Braun either). But the question will be how willing is Milwaukee ready to move the farm after they just started righting that ship? I can see them getting bullpen help like Justin Wilson but if a team like Washington gets involved, the Brewers have a problem. NEEDS: Pitching, second baseman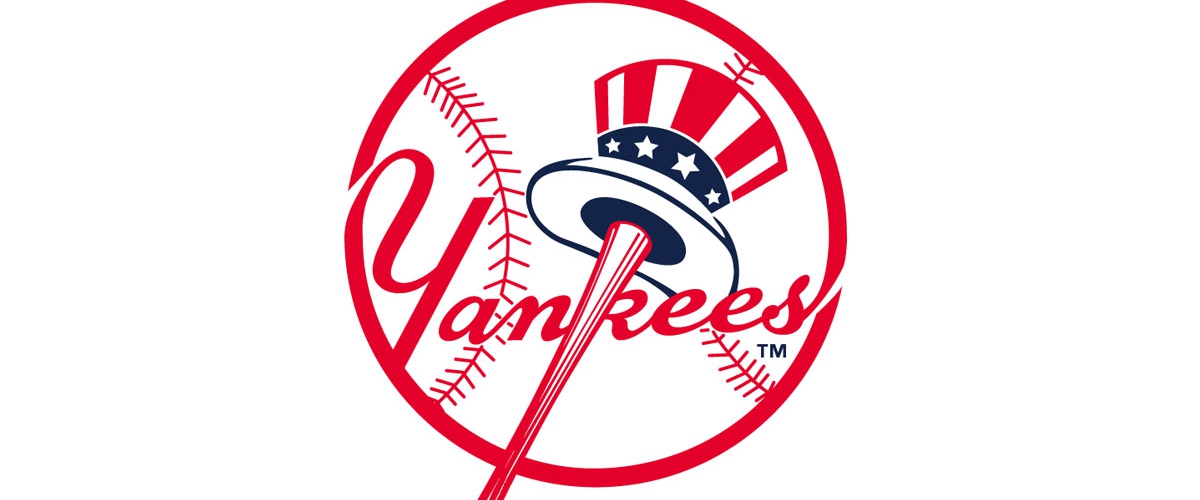 New York Yankees: Well, the Yankees are holding true to their history this year as a new wave of Bronx Bombers have come into the forefront. But they are in 2nd place right now. Masahiro Tanaka has been a black hole and CC Sabathia can't be trusted on the mound or his health. To Micheal Pineda, Luis Severino and Jordan Montgomery's credit, they have fared well. But the question may be can they hold up for a whole season. Is this where New York pushes to get Cole or Verlander? While the offense has been stout, the corner infield spots are black holes as well. Chris Carter? Chase Headley? Add Yonder Alonzo here to that bunch and watch out. Or Jose Abreu. Or Eric Hosmer if the price is right. NEEDS: Starting pitcher, corner infielders.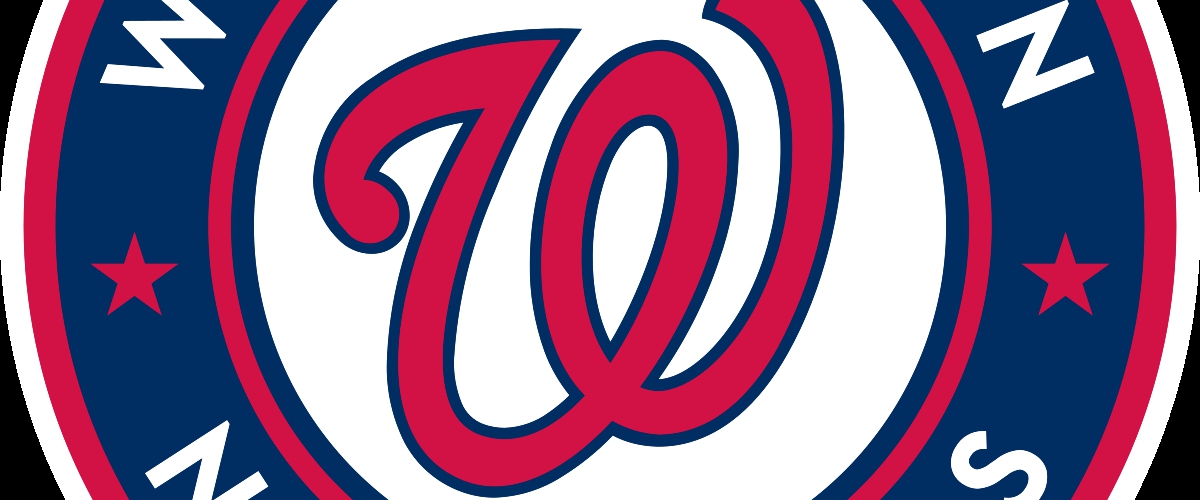 Washington Nationals: Simply put: BULLPEN. Of all the contending teams, the Nationals have the worst bullpen. And only Minnesota has a worse one. The Nationals are relying on Blake Treinen and Enny Romero to do the job and that won't cut it. With Washington's window looking like it may close after 2018 when Harper leaves (yes, he will leave), this is the time to find any way possible to get that ring. Justin Wilson would be a solid pickup, but we're talking about 3 others as well. Juan Nicasio? Tony Watson? Speaking of PIttsburgh, would the Nats re-visit talks about Andrew McCutchen if possible or did that ship sail when they sent key chips to Chicago for Eaton? NEEDS: 3 relievers, center fielder
SELLERS: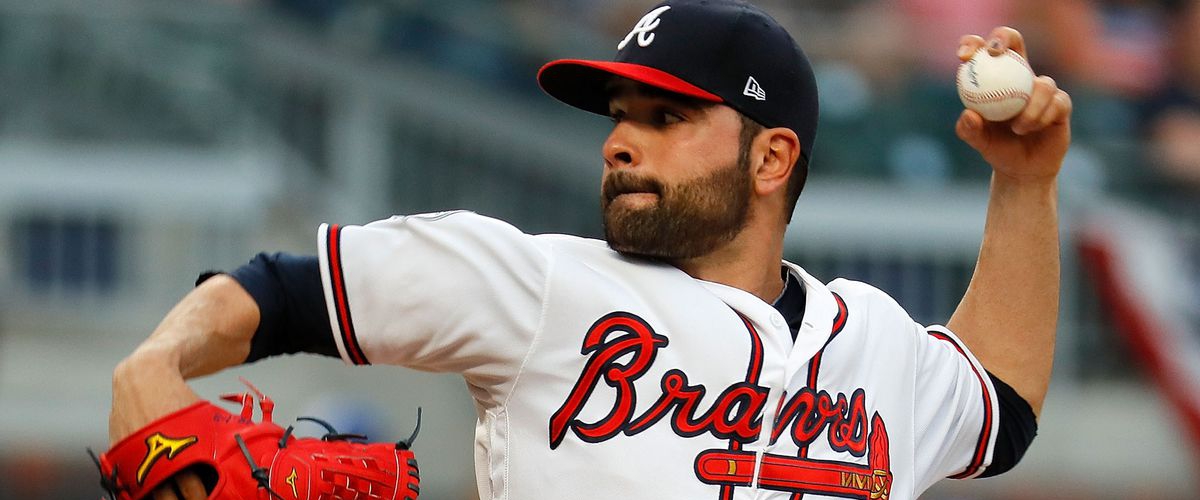 Atlanta Braves: I want to tell the Braves TV & Radio announcers: "who are you kidding? The Braves are going nowhere in 2017." And I would be right. Atlanta has some good pieces to move, thanks to John Coppolella. He can get more good prospects to the farm (probably pitching given Atlanta's trademark) and he can get them with vets he got on the cheap such as Brandon Phillips, Matt Adams, and Jaime Garcia. Add on there are pieces like RA Dickey, Tyler Flowers, Kurt Suzuki, and even Matt Kemp if the price is right and you have Atlanta having a plentiful farm system once more. LIKELY PIECES: Jaime Garcia, Matt Adams, Brandon Phillips, Tyler Flowers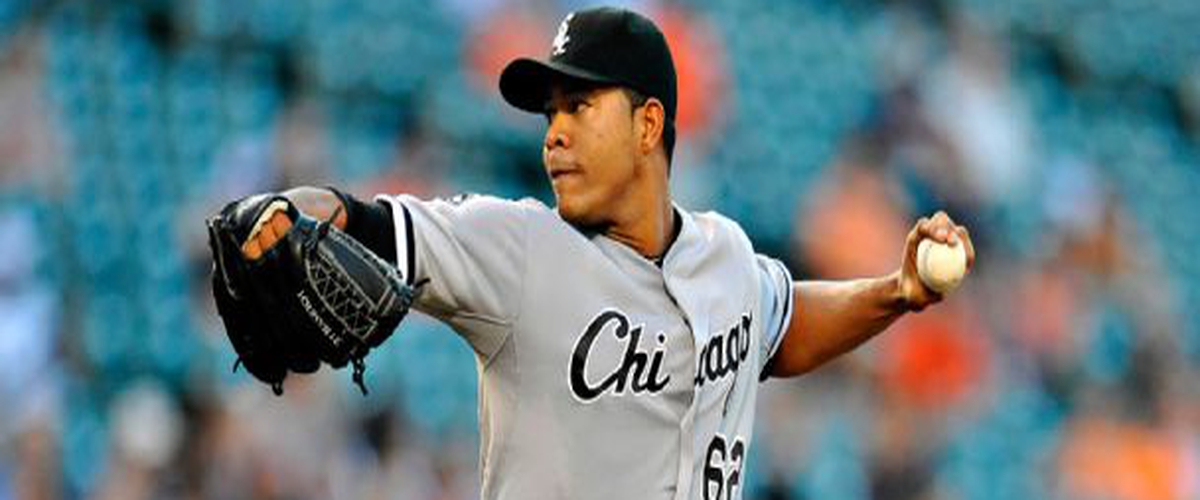 Chicago White Sox: Chicago may regreat not trading Jose Quintana this off-season as he has been brutal. Outside of him, the best chip may be Jose Abreu to this point. Todd Frazier won't net much unless the Yankees and Red Sox get into a bidding war. The Sox also have David Robertson, and I can see him getting a a return. But I still think keeping Quintana may backfire. LIKELY PIECES TO BE MOVED: Jose Quintana, Jose Abreu, David Robertson, Todd Frazier, Mike Pelfrey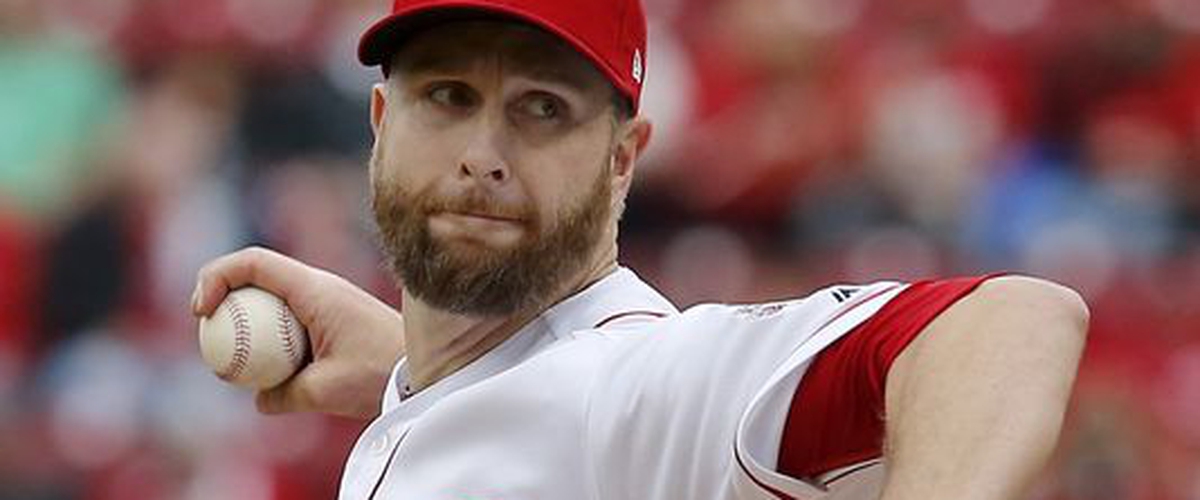 Cincinnati Reds: Despite the Reds having a good offense, the ones available may have the "buyer beware" on it given their home field of Great American Smallpark. Todd Frazier is exhibit A. Scooter Gennett is on pace for 20 HR himself. Exhibit B. Eugenio Suarez: exhibit C. I think I can go on with the Reds, who despite the home runs are dead last in the NL Central. The Reds need pitching obviously so really a guy they could move to get some prospects would be Zack Cozart. And if the price is right, would the Reds consider trading Adam Duvall to make way for Jesse Winker? Cincinnati could move Scott Feldman to a team for possible 5th starter/bullpen (Cubs reunion?) but that's probably all you get for Reds pitching, which isn't much. LIKELY PIECES TO BE MOVED: Scott Feldman, Scooter Gennett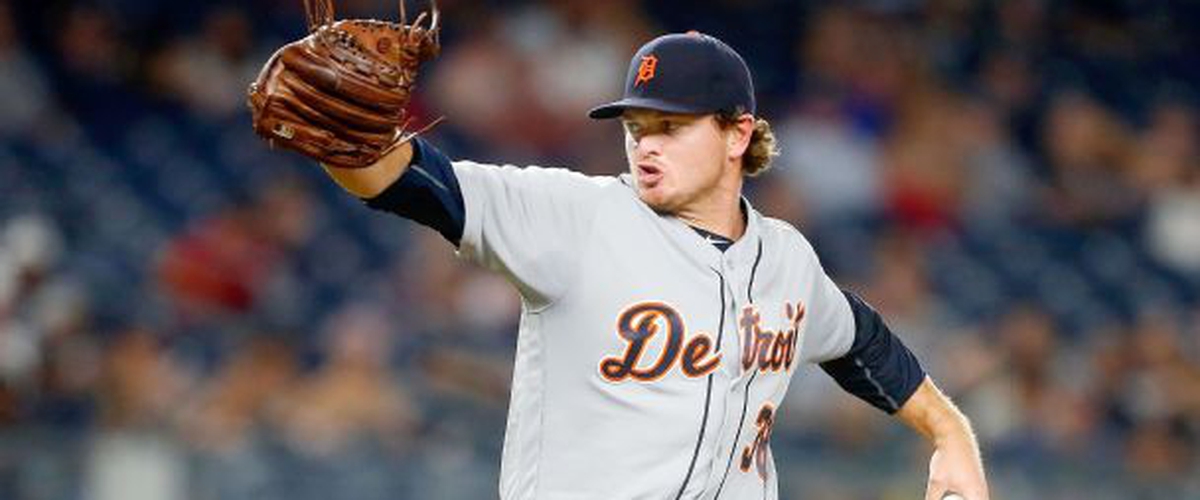 Detroit Tigers: Aside from the Braves, the Tigers, WHEN they go into sell mode, may be the team everybody runs to. You have pieces for starters (Verlander, Zimmermann), relievers (Wilson, Greene), and hitters (JD Martinez, Avila, Kinsler, Iglesias). Probably the only guys untradeable are Michael Fulmer and Daniel Norris while Miguel Cabrera (contract) and Justin Upton (damned if you do/damned if you don't contract) are unmovable. But honestly with a loaded payroll and a thin farm Detroit's asking prices may be sky high. It depends on what teams want to go all in (Yankees, Astros, Dodgers, Nationals?). LIKELY PIECES TO BE MOVED: JD Martinez, Jose Iglesias, Justin Wilson, Justin Verlander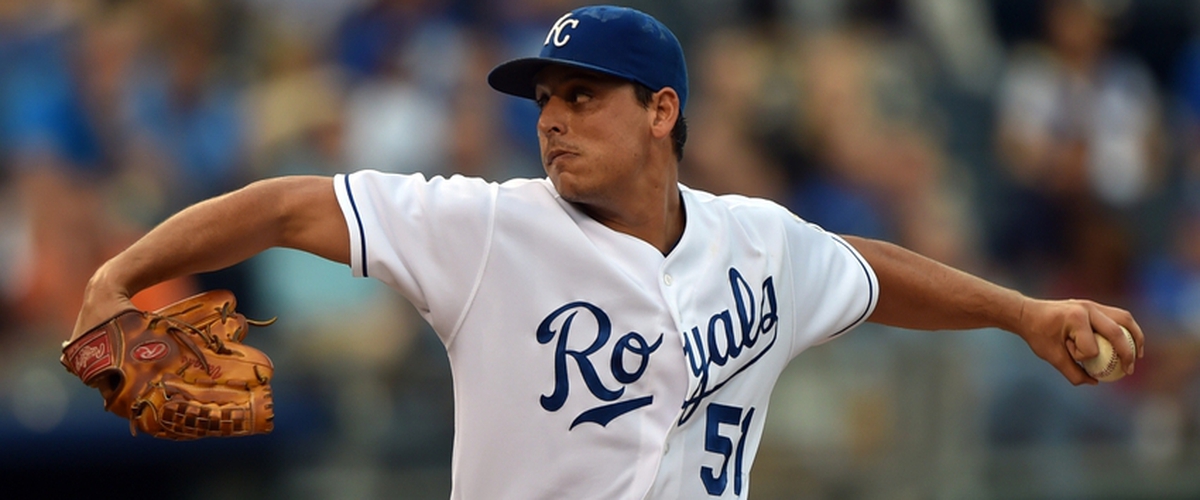 Kansas City Royals: Upon first glance you figure the Royals could follow suit as the Tigers and Braves, but really the pieces may be directed in the pitching, and we know Jason Vargas will be a piece, but Mike Minor and perhaps if the price is right Kelvim Herrera (if Washington, Milwaukee, or Arizona want to cough up a value). Lorenzo Cain is a key target as well (Washington?) that the Royals could net some prospects from. The big question would be if Kansas City wants to part with Eric Hosmer if they are out of it. If so, it will be intriguing to see if the Dodgers and Yankees jump at the chance. Or the Royals may try to get somebody take Alex Gordon and what is looking like an albatross contract the last two years with a guy like Hosmer or Cain or Herrera. LIKELY PIECES TO BE MOVED: Jason Vargas, Mike Minor, Lorenzo Cain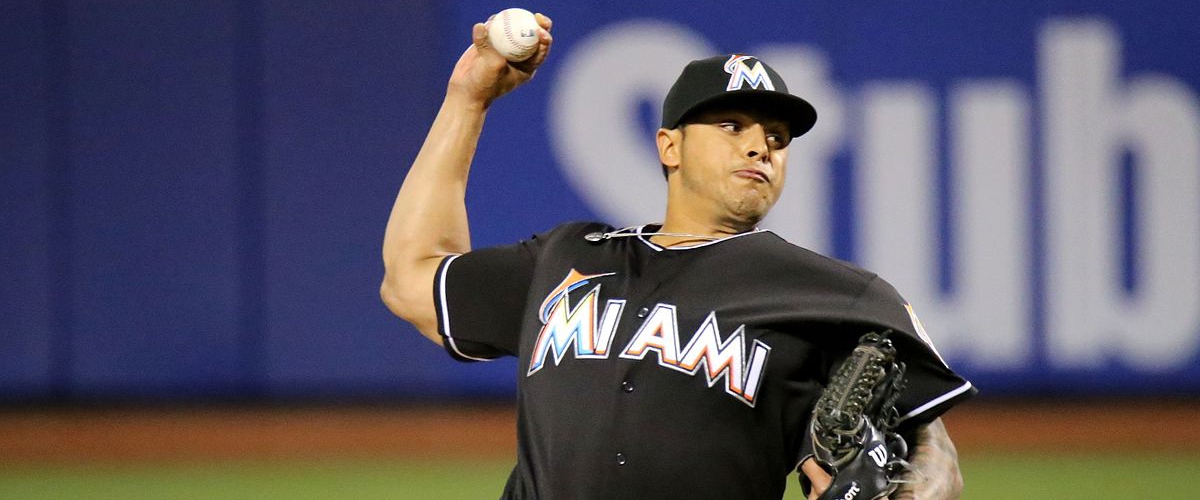 Miami Marlins: If you're in the NL East that's not Washington, you're done. Atlanta, the Mets, and Philly just don't have the firepower at this point. The Marlins do somewhat, but the holes they have are gaping and with the team for sale they probably want to clear the table a bit. Christian Yelich has been brought up a few times. But a number of guys are locked in with contracts so they need to find ways to go around. Most of it is relievers. The Marlins have bullpen pieces (David Phelps, AJ Ramos, and Brad Ziegler) that teams like Milwaukee, Minnesota, and Washington can use. It isn't great, but better than what those teams have now. LIKELY PIECES TO BE MOVED: David Phelps, AJ Ramos, Brad Ziegler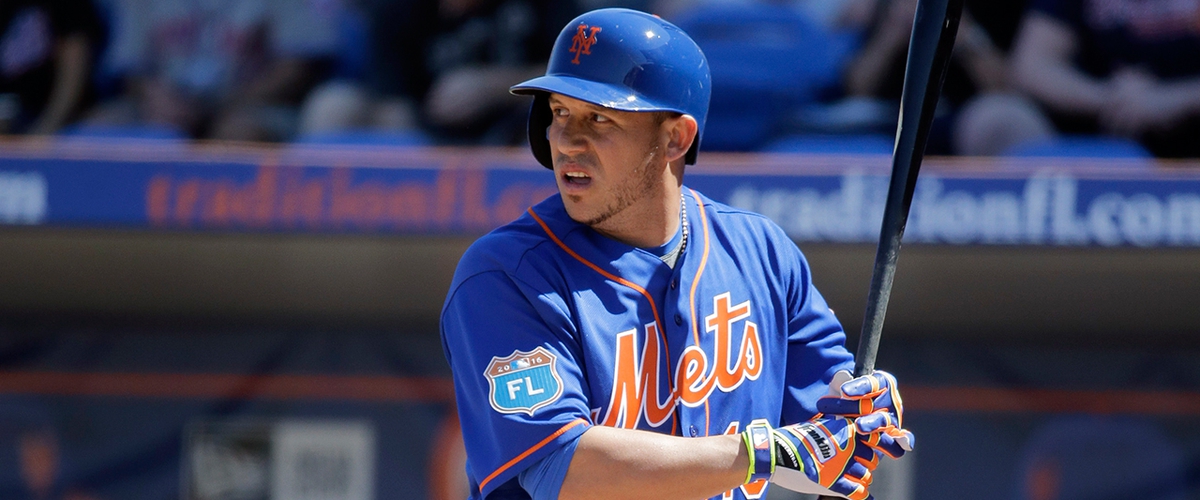 New York Mets: After a while you get tired of hearing of the injuries. After a while you notice the players keep getting injured. It's time to move on. But also some of the veterans are under-performing so maybe it is a blessing in disguise for the Metropolitans. One guy not being talked about at the deadline much is Jay Bruce (who is a FA by season's end). He could be a guy the Mets move and get some value in return. Others could be on the move are Curtis Granderson and Asdrubal Cabrera. A good piece the Mets can move could be Jerry Blevins given some teams' bullpen situations. But even if they were 100% healthy I don't think the Mets would be overly competitive at this point. LIKELY PIECES TO BE MOVED: Asdrubal Cabrera, Jerry Blevins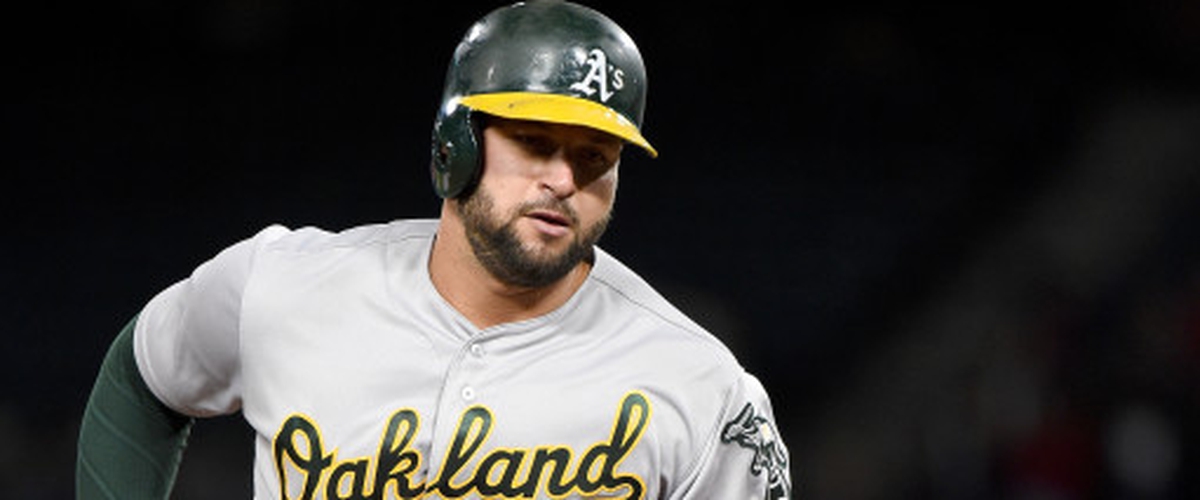 Oakland Athletics: Once again, the A's are sellers and once again, they can have a fire sale if they want. And they can replenish the farm system that has been "meh" over the last few years. You have chips of Yonder Alonso, Sonny Gray, and even possibly Jed Lowrie and Matt Joyce while you have Santiago Casilla and Ryan Madson (who has looked great this year) to dangle in front of bullpen-needy teams. And while Beane has not been the GM for 2 seasons, the A's still play hardball for trades so I can see them really loading up on prospects at the deadline. LIKELY PIECES TO BE MOVED: Yonder Alonso, Sonny Gray, Santiago Casilla, Ryan Madson)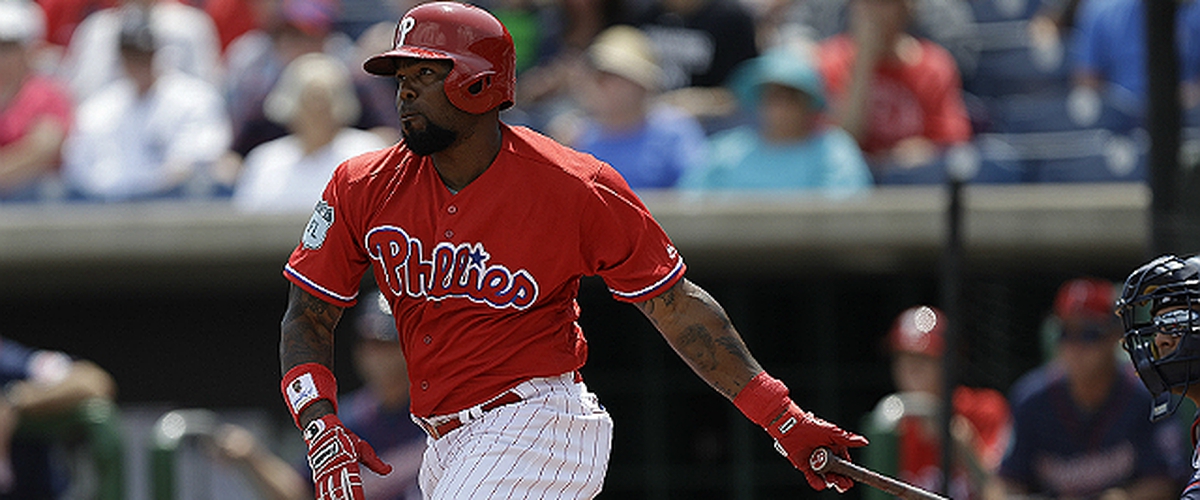 Philadelphia Phillies: Yes, there are some pieces Philly can move. Not many on what has to be a massive disappointment in the City of Brotherly Love in 2017, but some. The two major ones would be Pat Neshek, a guy as solid as they come and having a great year and then Howie Kendrick who could fill a leadership spot like Milwaukee or Minnesota. Teams can look at Joaquin Benoit and Daniel Nava as well but how much could the Phils net in return? I wouldn't be surprised if Milwaukee make a play for Benoit and Kendrick. LIKELY PIECES TO BE MOVED: Pat Neshek, Howie Kendrick, Joaquin Benoit, Daniel Nava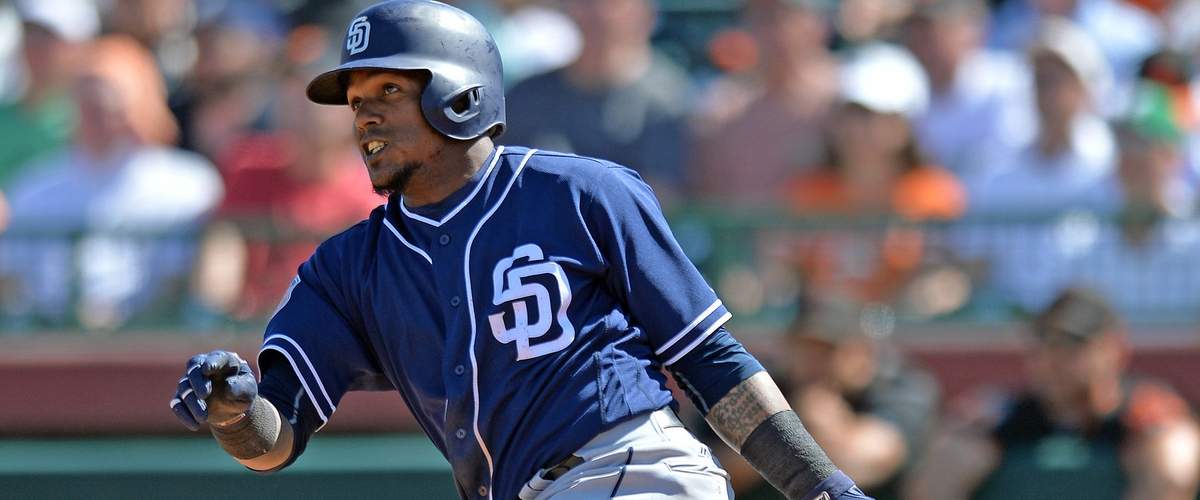 San Diego Padres: Ehhhhhh...San Diego always seems like a last resort for players and teams save the one year where they tried to be a threat. But the best trade chip on the offense is Erick Aybar. And you're looking at Clayton Richard, Jhoulys Chacin, and then Craig Stammen as a reliever. Maybe San Diego gets something for Stammen and that's it. LIKELY PIECES TO BE MOVED: Craig Stammen, Erick Aybar, Jhoulys Chacin)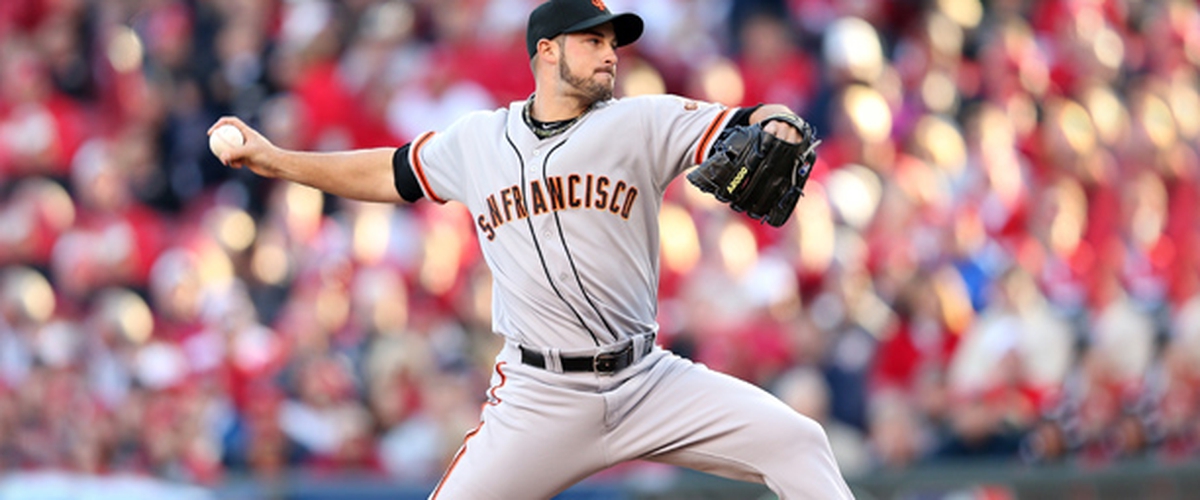 San Francisco Giants: Earlier in the year I mentioned SF making a play for Ryan Braun. But why would you want a right handed power batter that wears #8 playing outfield that keeps getting injured when you already have one in Hunter Pence? Wouldn't make sense. But at this point the Giants, with a super thin farm system in its own right, need to make some tough decisions. They're not moving Buster or the Brandons. They have to move somebody though because it isn't going to get any better in the Bay Area. Despite Samardzija and Cueto's hefty contracts and not pitching up to snuff, you can still get value especially if the Giants pay some of the contract. At this point though, what do you do if you're the Giants? Maybe move Eduardo Nunez and George Kontos and hopefully latch a contract on a team in the process. But maybe my friend who is a Giants fan is right and the next few years may not look pretty. LIKELY PIECES TO BE MOVED: George Kontos, Eduardo Nunez
Teams still on the fence: Orioles, Angels, Twins, Pirates, Mariners, Cardinals Rays, Blue Jays.
Still a lot of baseball left and stranger things happen in baseball. Who knows, maybe a buyer turns to a seller or vice versa.
-Fan in the Obstructed Seat