Will The SEC Get Any Better For 2017?
The SEC Media days are happening in Hoover, AL (a suburb of Birmingham) and if you live in the South, this like the moment where you truly feel like football season is here. It gets the bases excited, riled up, and have Hope Springs Eternal for the upcoming season. And down in the South, nobody gets into college football more.
If you live in the south, you know all about it. It is a religion down here on Saturdays in the fall. Whether it is the 3rd Week in October with Alabama/Tennessee, the World's Largest Cocktail Party with Florida & Georgia, the Game of the Century between LSU and Alabama, etc. it is always something huge each week. I get places around like Ohio State, Michigan, and others have that argument, but for an entire conference, it isn't the same.
But unfortunately, that doesn't make it the BEST conference in the nation with their football programs.
The SEC enjoyed a golden period from 2006 through 2012 where the national champion resided. Bowl games and out-of-conference match-ups always went to the SEC and mostly in decisive manners. Even in the couple years after while not necessarily being the champions, the SEC still held that "Best Conference" moniker.
But last year, the SEC took a major hit to the chin, eyes, nose, head, etc. Unless you were Alabama, 2016 was a very forgettable year for SEC football (and Alabama fans probably think the same since they lost the national championship at the very end).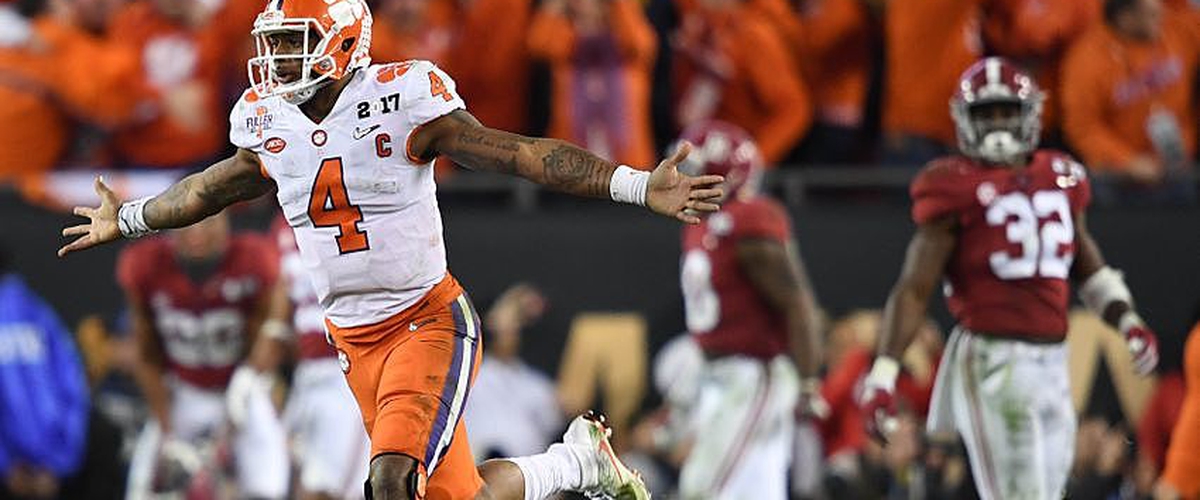 So let's recap 2016: Week 1 was a telling sign as Tennessee, a heavy favorite to win the SEC, squeaked by Appalachian State in OT after being down most of the game. Mississippi State in the post-Dak Prescott Era fell fast with an ugly first week loss at home to South Alabama. Arkansas eked out a win against Louisiana Tech. LSU, Auburn, Missouri, and Ole Miss lost their games to other Power 5 squads. And then you have the ACC problem. The SEC went 4-10 against the ACC this year, including the national championship game. And some of those games weren't close either. Adding on, Texas A&M & Auburn lost to Big 12 schools and you had some other stingers. Southern Miss beat Kentucky and Missouri lost to Middle Tennessee. Adding on, you had near disasters with Georgia against Nichols, South Carolina vs. East Carolina, Vanderbilt vs. Western Kentucky, etc.
And what you got by the end of the year was the rest of the nation pointing and laughing at the SEC saying, "your run is finally done! You are no longer THE conference in college football!"
The one thing the SEC always has are 4 to 5 star recruits flocking to the schools. Alabama, Georgia, LSU, Texas A&M, Auburn, and Florida always are primed for the top players in the nation as they really compete with each other. Yes, the likes of Ohio State, Florida State, Michigan, Oklahoma, and USC are always up there with recruits as well, but those are the main players of their conferences. So every year we see 7 or 8 SEC schools start out in the top 25 and for good reason.
So why has the SEC taken a major hit?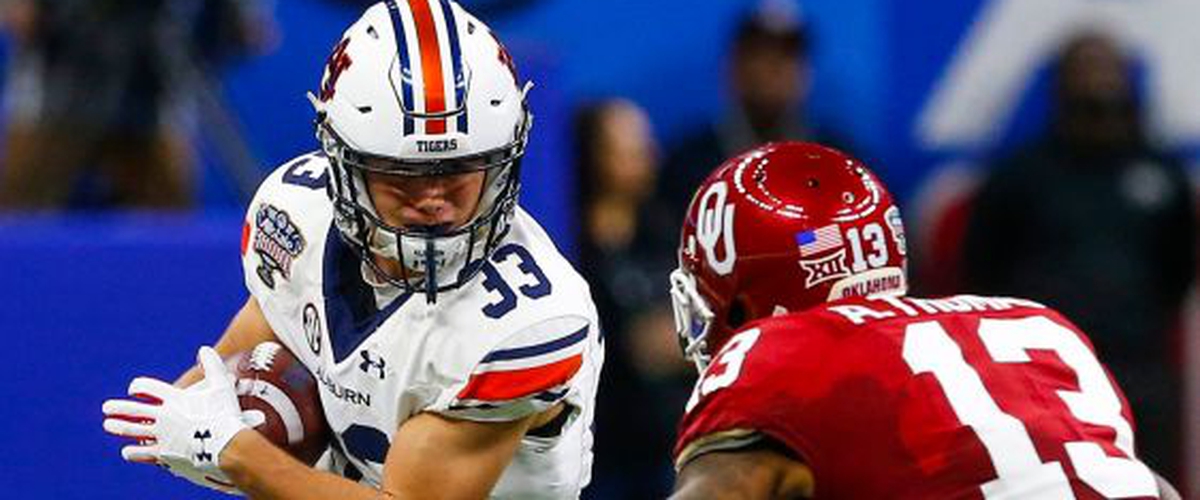 TARGET ON YOUR BACK APPROACH: Every school in the SEC has the target on their back because the schools, whether you are Alabama or Vanderbilt, have the same mentality of going "yes, we are in the best conference and you don't belong with us out there." It ruffles opponents' feathers most of the time. However, save for Alabama who plays against so many top teams in big games, the others really get hit hard by these non-conference opponents, especially ones who are not from power 5 conferences. A case of underestimation and arrogance? Perhaps it is preparation as players aren't getting up for those games like they had in the past and the other team has.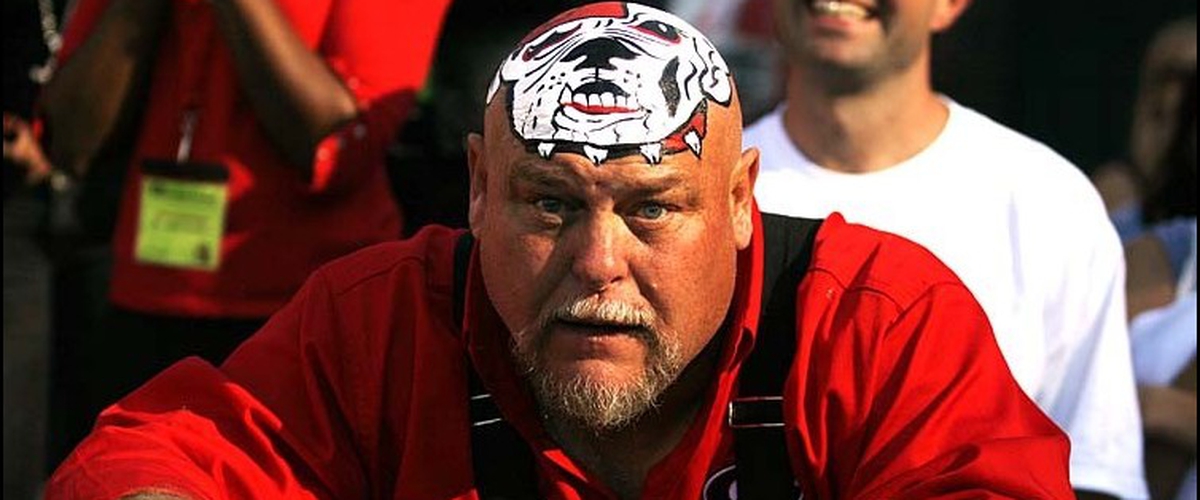 UNDER GREAT PRESSURE FROM FANS & BOOSTERS: It seemed like every year from 2011 through now, LSU was a top 5 program to start the year, only to end it with barely making it into the top 25 or unranked. We do need to remember how these players are still very young and aren't accustomed to having the same pressure where you have 80,000+ fans in the seats compared to at most a few thousand in high school. Yeah, you may get accustomed to playing big games, but unless there is a system ready in place, it doesn't mean much. And if you have a big game and lose, well, they will ask you about that one play you messed up on.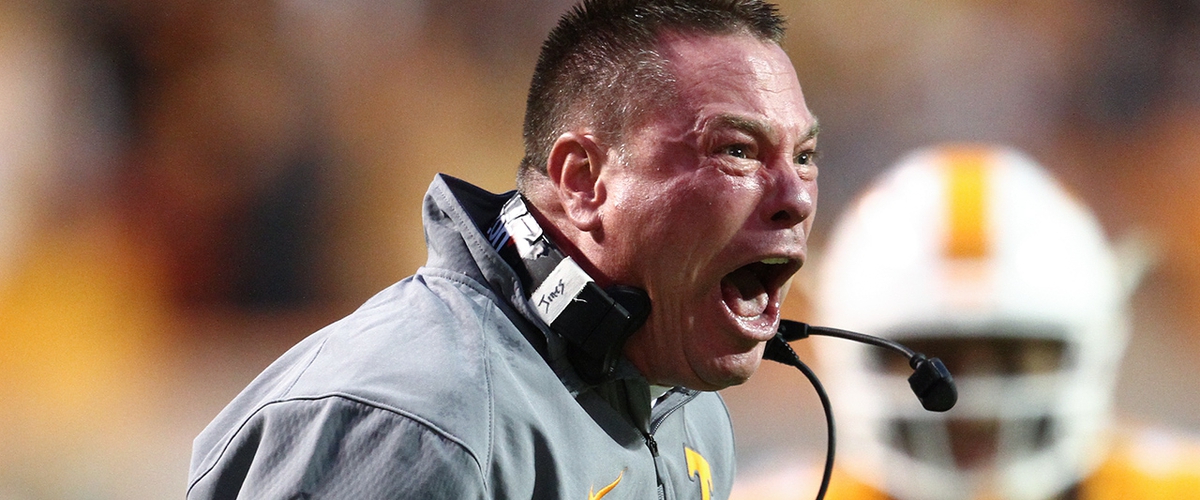 THE COACHES ARE JUST AN ODDBALL BUNCH: What I mean is that yes, they all have big egos, but some let their ego get the best of them. If they have an offense that puts up points by the dozen (Texas A&M) but gives up points by the dozen and lose games they probably should win, then maybe it is time for a change. But coaches do not like changing their style. Look at Les Miles at LSU for the longest period of time. He tried to win just by grinding it out on the ground. End result was he led a predictable offense that would get bullied by the physical lines such as Alabama and then teams would make LSU pass, which they weren't good with, and the Tigers fell apart. On the other side of that is coaches like to out-coach their opponent and ultimately out-coach themselves. Gus Malzahn did that in Auburn this past year with Clemson with all his quarterback-carousel decisions, knocking his own offense out of rhythm and probably lost a game he should have won. We saw Kirby Smart at Georgia trying to get cute with the nonsense last year that costed the Dawgs a win against Vanderbilt. And then you have coaches who are just odd, hoping their antics and quotes will get the players to rally behind (Miles & Butch Jones). It may be good, but if the chips are down and the coach acts like a fool, it does not help the rest of the team.
PLAYERS SUSPENDED/KICKED OFF FOR VIOLATING TEAM RULES: This goes for Georgia. At least something is implemented there. But we've seen Florida, Alabama, and other schools remove players for violations. And it knocks the talent level, even for a place like Georgia down a notch. Heck, see the NFL Draft where Division II WEST Georgia had more players drafted than Georgia (2 to UGA's 1). I'm not saying the Bulldogs should lighten up on the rules (in fact, I praise them for it), but players need to have more discipline, which I think is a problem all around the SEC.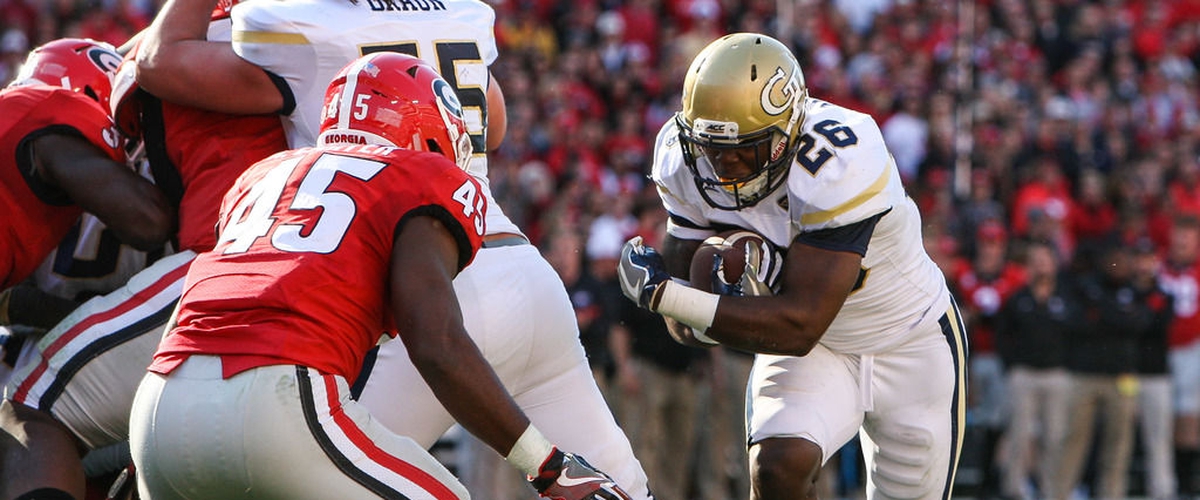 LOSING THE TRENCH WARS: Where the SEC used to dominate was having linemen, both offensive and defensive, is no longer a feature strength. Now the SEC is really jumping for those skill-set guys and the lines are falling back a bit. Anytime an SEC school has lost games is when they lost the line battles. Many argue the best line the last few years hasn't been Alabama but Clemson. And other teams have taken note.
Out of all the stuff I mentioned, the main thing that can be addressed are the coaches. I'm not saying firing them is the answer, but they have to adapt to how games are played and that has been the problem. That has been why Saban has been so good is the fact he can adapt to the times. It is also why Gus Malzahn is been on a hot seat at Auburn now as is Bret Bielema at Arkansas. Others just need to cool off on the antics (Butch Jones) and not put their foot their mouths (Butch Jones). Others are going to be looked at to see if they made the necessary changes from their first years (Kirby Smart & Will Muschamp) to show improvements.
So, the question begs, will the SEC get better in 2017? It may have to looked by team.
ALABAMA-The Tide lost a lot but they lose a lot every year and are replaced by another 5-star player. And the losses aren't on offense. No team plays better with a chip on their shoulder than Alabama so the championship loss may be motivation enough. VERDICT: About the same.
ARKANSAS-Every year I wait for the Razorbacks to turn things up and save for an upset somewhere on their schedule, they never do. It seems like the offense is predictable and the key reason to hire was to win the trench wars, something they haven't done. VERDICT: About the same.
AUBURN-Jarrett Stidham is going to be the next great hope to Auburn like Cam Newton and Jeremy Johnson and get the Tigers offense rolling again. But despite having that nice win streak last year, they played teams that weren't strong on the lines. Ironically the 5 teams who bullied Auburn had strong defensive lines (Clemson, Texas A&M, Vanderbilt, Georgia, Alabama) and went 1-4 against them. If they can't keep Stidham up, the Tigers are going to have a problem. Defense lost some key players, so this is a tough call. They can be better, worse, or about where they were last year. VERDICT: About the same.
FLORIDA-The Gators offense has been stagnant since Muschamp really and maybe the scheming is one problem, but if Jim McElwain and Doug Nussmeier scheme with the guys they have brought in, they should be better. The defense lost a lot, but Randy Shannon is a great defensive coordinator and won't miss too much. VERDICT: Better
GEORGIA-Kirby Smart has recruited great in his first 2 tries. His coaching hasn't been hot to this point though. The one thing he understands is you have to win on the lines. If he fixes his play-calling mistakes in 2017, Georgia will be a force. VERDICT: Better
KENTUCKY-Been saying the Wildcats are a surprise the last few years and may have one of the better offenses, but they've proven me wrong and not in a good way. They've recruited well in Mark Stoops tenure, but hasn't come to fruition yet. ON PAPER they look real good in 2017. VERDICT: Better
LSU-New offensive system, but same QB. Honestly I don't know how much of an upgrade the Tigers will get with the new offense, but they still recruit well. If Orgeron uses Guice too much like Miles did with Fournette, the Tigers season will be just like the others. But Matt Canada is now the OC so it *should* be better. VERDICT: Better
MISSISSIPPI STATE-Similar story to Auburn...when they play against physical lines, they struggle. Nick Fitzgerald is becoming a quality passer and that helps. New defensive coordinator Todd Grantham is there, but there is a lot of rebuild there. VERDICT: About the same.
MISSOURI-Offense was actually the strength last year, but it may be the case where Barry Odom wants to play shoot-out to win games and that may not bode well in the SEC, especially with Florida and Georgia there with strong lines. VERDICT: About the same.
OLE MISS-With the sanctions there and losses on offense and defense on the skill set, the Rebels probably take a major step back. Yeah, the headaches probably aren't there with Kelly & others but in the talent-rich SEC West, it isn't the same. VERDICT: Worse
SOUTH CAROLINA-Muschamp looks like he has a QB in Jake Bentley, but time will tell with that, but I do think the Gamecocks are on the upswing with the offense. And they return 10 starters on offense. Defense is still Muschamp's calling card albeit thin, but it looks like Muschamp is correcting his mistakes that he made at Florida. VERDICT: Better
TENNESSEE-Butch Jones doesn't view the 8-4 disappointment last year as a disappointment so that bothers the Rocky Top faithful for obvious reasons. They, much like Alabama, Auburn, LSU, and Georgia view a non-national championship year a disappointment. Heck, 10-2 is not good for some. So 8-4? Adding on, no Joshua Dobbs, no Jalen Hurd, no Derek Barnett, and minimum starters returning. It may be ugly in Knoxville in 2017. VERDICT: Worse
TEXAS A&M-Questions abound the Aggies with offense AND really defense with Myles Garrett gone and we see it every year with a hot start only to face Alabama, lose, and then the season crashes. Until that trend changes.......VERDICT: About the same.
VANDERBILT-They showed improvement down the stretch and bringing players on both sides that are key. But it is so hard to figure out Vanderbilt on a year-to-year basis. But it looks like they should be better. VERDICT: Better
Overall, I think the SEC will be better, but will the conference overtake the ACC? We will find out the first and last weeks of the regular season (Alabama/Florida State, South Carolina/NC State, Tennessee/Georgia Tech; and then the in-state SEC East rivalry games), but I do think teams are on the upswing, but how much is the ultimate question.
-Fan in the Obstructed Seat